This is great news!
---
With news of so many motorsports facilities closing around the country lately, it's great to hear that for the time being Radford Racing School's success is helping keep Wild Horse Pass Motorsports Park in Chandler, Arizona open and thriving. The school recently made a big announcement about expanding to make it a destination for professional and amateur racers from around the world.
Learn about Dodge's secret new offering here.
According to Radford Racing School, it will be keeping the four permanent tracks at Wild Horse Pass open, despite an earlier announcement that the entire motorsports park was closing soon. Students will be able to put into practice classroom training on the 1.6-mile Main Track course, which features 14 turns and was designed by the late Bob Bondurant back in 1990. They also will use the 1.25-mile East Track road course, the 1.1-mile West Track road course, and the famous quarter mile NHRA sanctioned drag strip.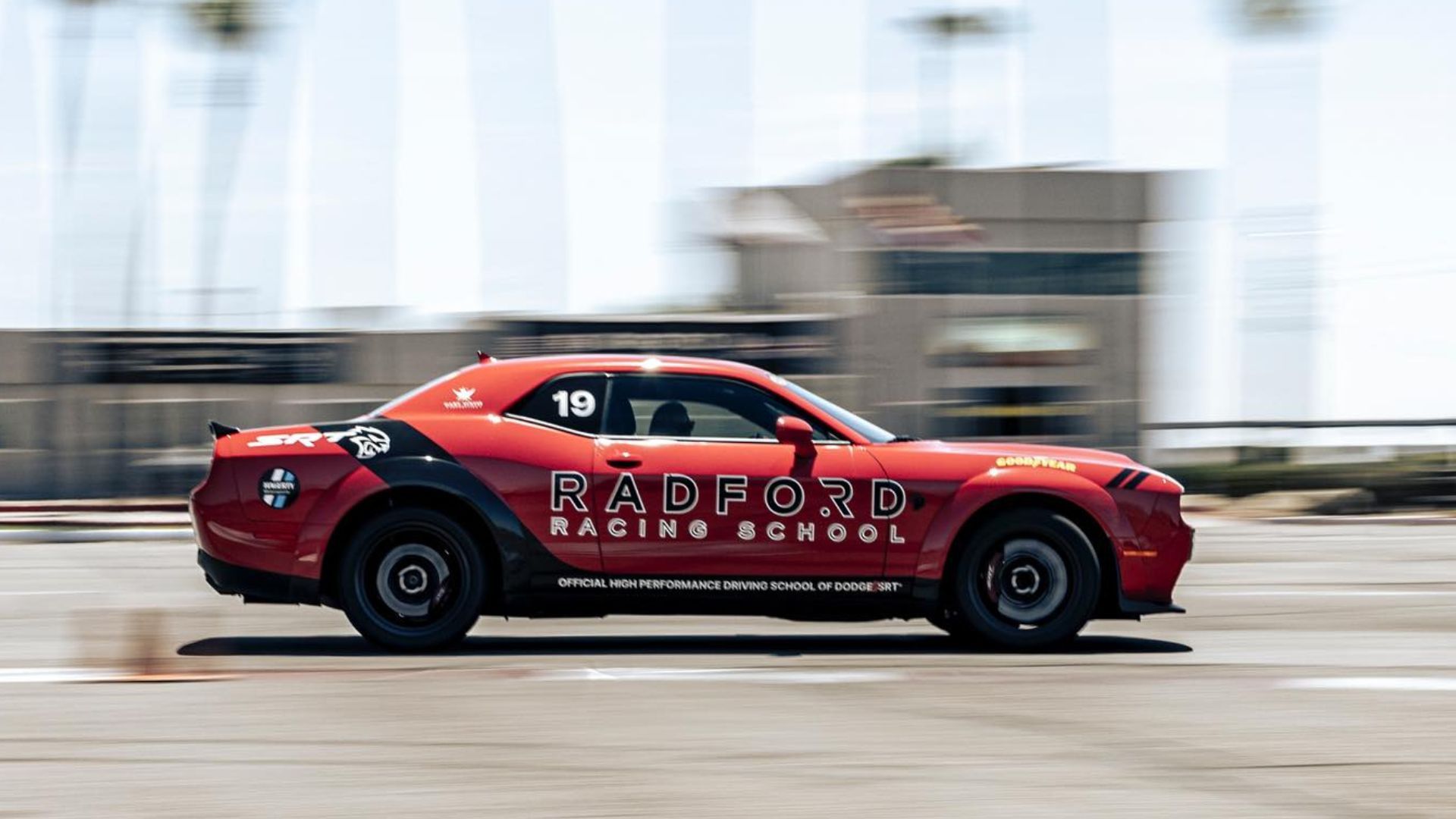 Other facilities include a guest center that was recently renovated, student lounge, gift shop, event center, and a half-mile kart track. In other words, when you show up to the school to refine your racing talents, there will be plenty to do.
"We are here to stay – in a big way," said Pat Velasco, owner of Radford Racing School. "Since adding new courses, including a drag racing class with a 9-second NHRA license option, we've had tremendous interest from enthusiasts, pro racers, and partners alike."
Racing fans have been lamenting the supposed loss of yet another set of tracks. But Radford says it will be able to not only accommodate students and "new automotive experiences" but will also be able to attract motorsports and other automotive events to the facilities. In other words, new life has bee breathed into the gearhead community in the Phoenix area and that's great news.
Images via Radford Racing School