Only the car was parked at the time…
---
A family in Casa Grande, Arizona is reeling after the 1948 Chrysler Windsor they've owned for over 40 years was damaged during a police chase. The classic car was crashed into by a suspected drug dealer as he was fleeing from police and lost control of his car. Now the family is blaming police in part for the damage.
Check out the awesome Rolls-Royce a dad made from wood for his son here.
It all started on January 26 when Casa Grande police tried pulling over Guillermo Castro, a man they say has been dealing drugs in the city. When Castro didn't pull over a chase began. Eventually, he lost control of the Chrysler 300 he was driving, the car crashing into a residential yard and finally hitting not only the '48 Chrysler Windsor but also a bedroom.
Thankfully, nobody was home at the time of the accident, but Sylvia Rodriguez, who according to a local report is a council member for the City of Eloy, is upset since Castro's car ended up in her daughters' bedroom.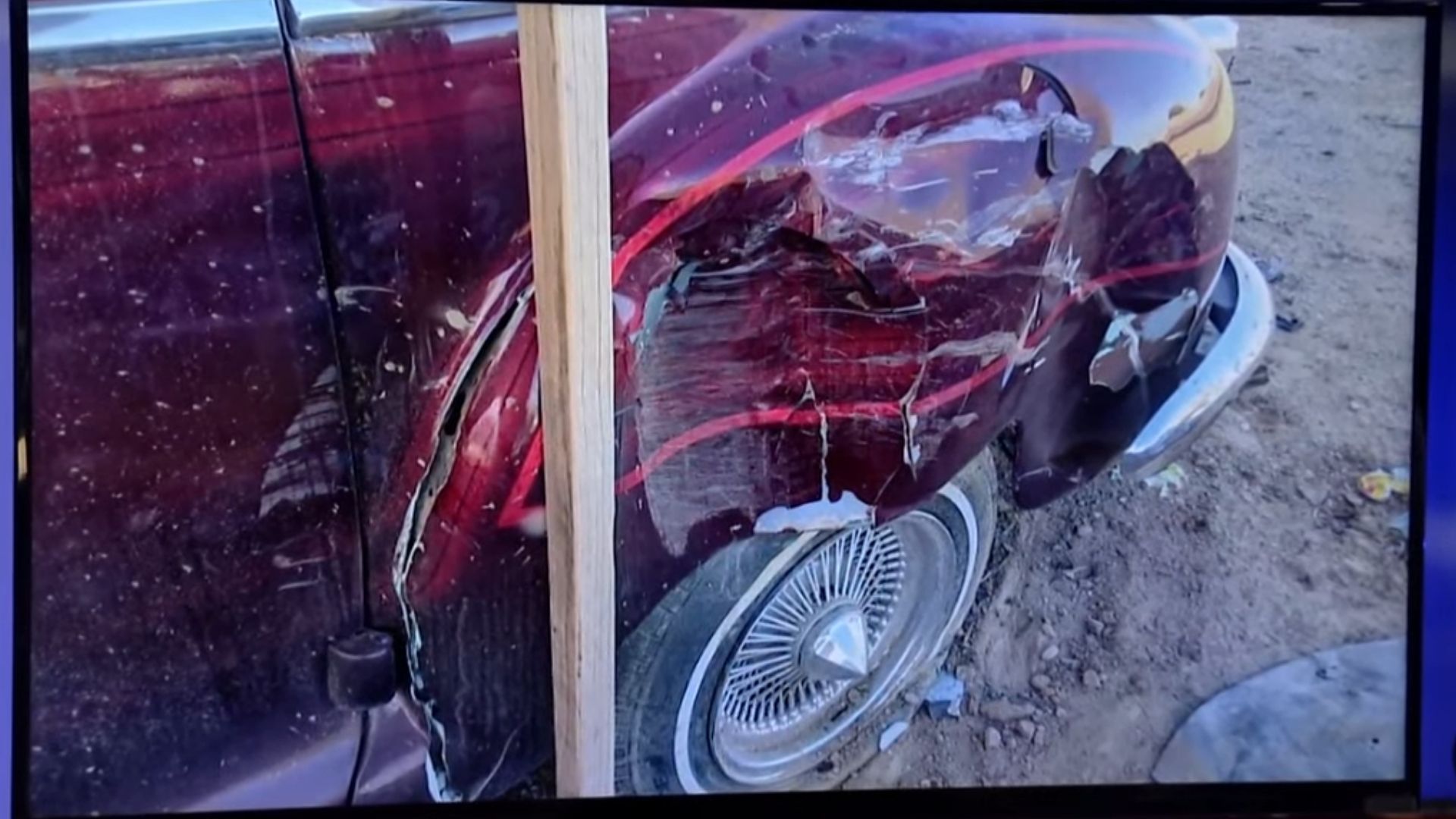 "I have mixed feelings about the chase. Because I know that law enforcement's intentions were probably to just stop a bad guy… I feel like once the chase began in the residential area in the community they should have stopped," Sylvia Rodriguez told a local journalist.
At the time of the report, it wasn't clear who would be paying for the repairs to the classic Chrysler or the house. Police did say they found drugs, a modified rifle, and cash in Castro's car. He's been charged with possession of a dangerous drug for sale, transportation of a dangerous drug for sale, possession of a narcotic drug for sale, transportation of a narcotic drug for sale, three counts of misconduct involving weapons, unlawful flight from pursuing vehicles, and felony criminal damage.
Taking a nicely restored classic car out on the road can be an exhilarating experience. However, you always are super alert about how distracted and reckless other drivers can be. Even with exercising caution, your beloved ride might be damaged by someone else who just doesn't care. We're hoping the Rodriguez family is able to get their home and Chrysler Windsor fixed soon.
Source: 12 News