Hot take: Ferraris almost always look better in colors that aren't red.
---
When the Ferrari Enzo was first revealed to the world, its aggressive, angular styling took a while to grow on us. After a decade of rounded, curvaceous styling, the Enzo wasn't simply a return to the aggressive, wedge-shaped '80s. Instead, it brought that hard-edged style into the new millennium.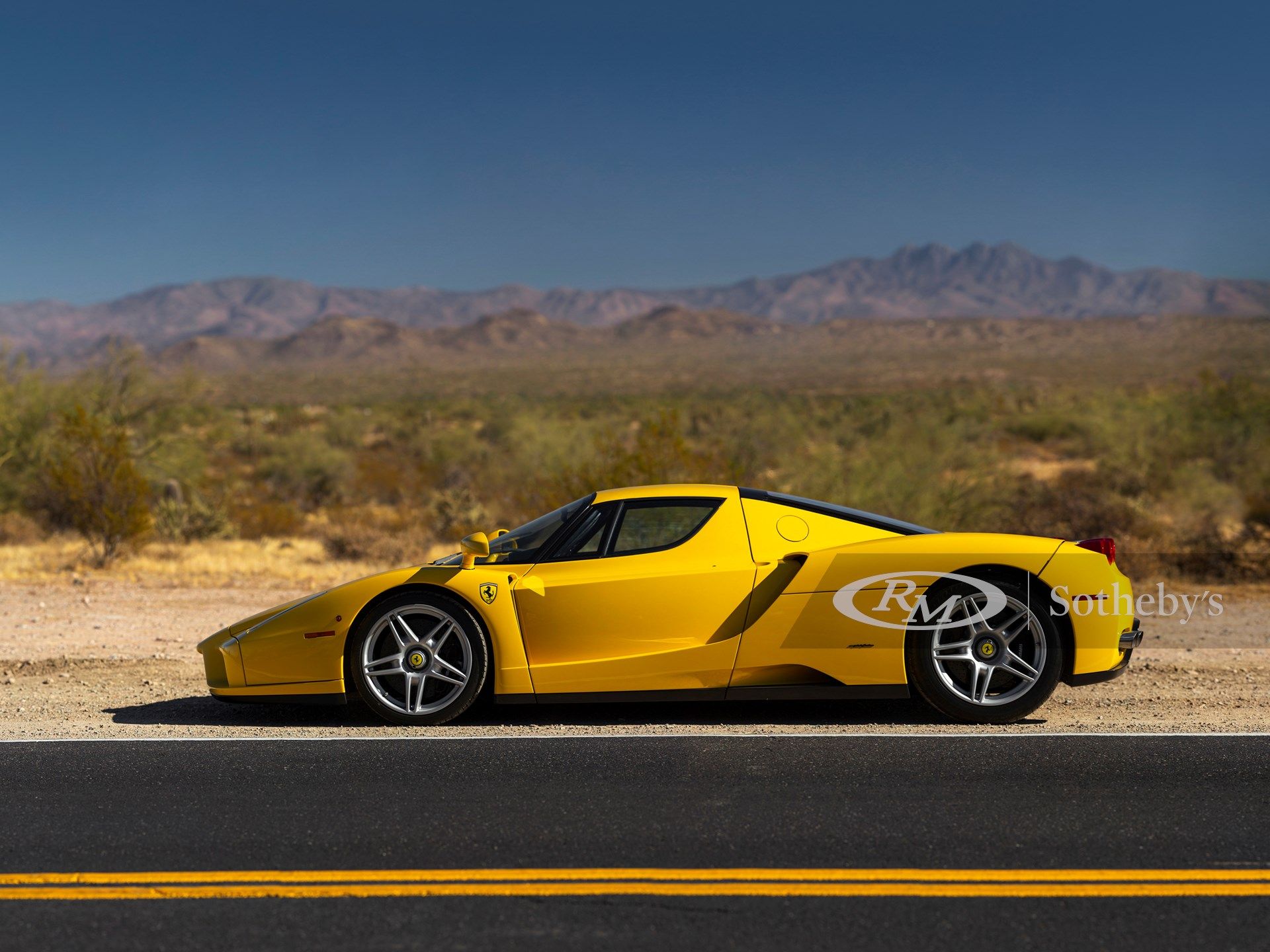 We'll admit that we didn't like it at first, but then something strange happened – we started to fall for it. Hard. What changed?
It's simple – the color. We may have been cool on the Enzo when we saw it in red, but seeing it in yellow changed our mind with a quickness. The cover story of the July 2003 issue of Car and Driver featured a yellow Enzo – this very car, in fact – facing off against a handful of contemporary supercars.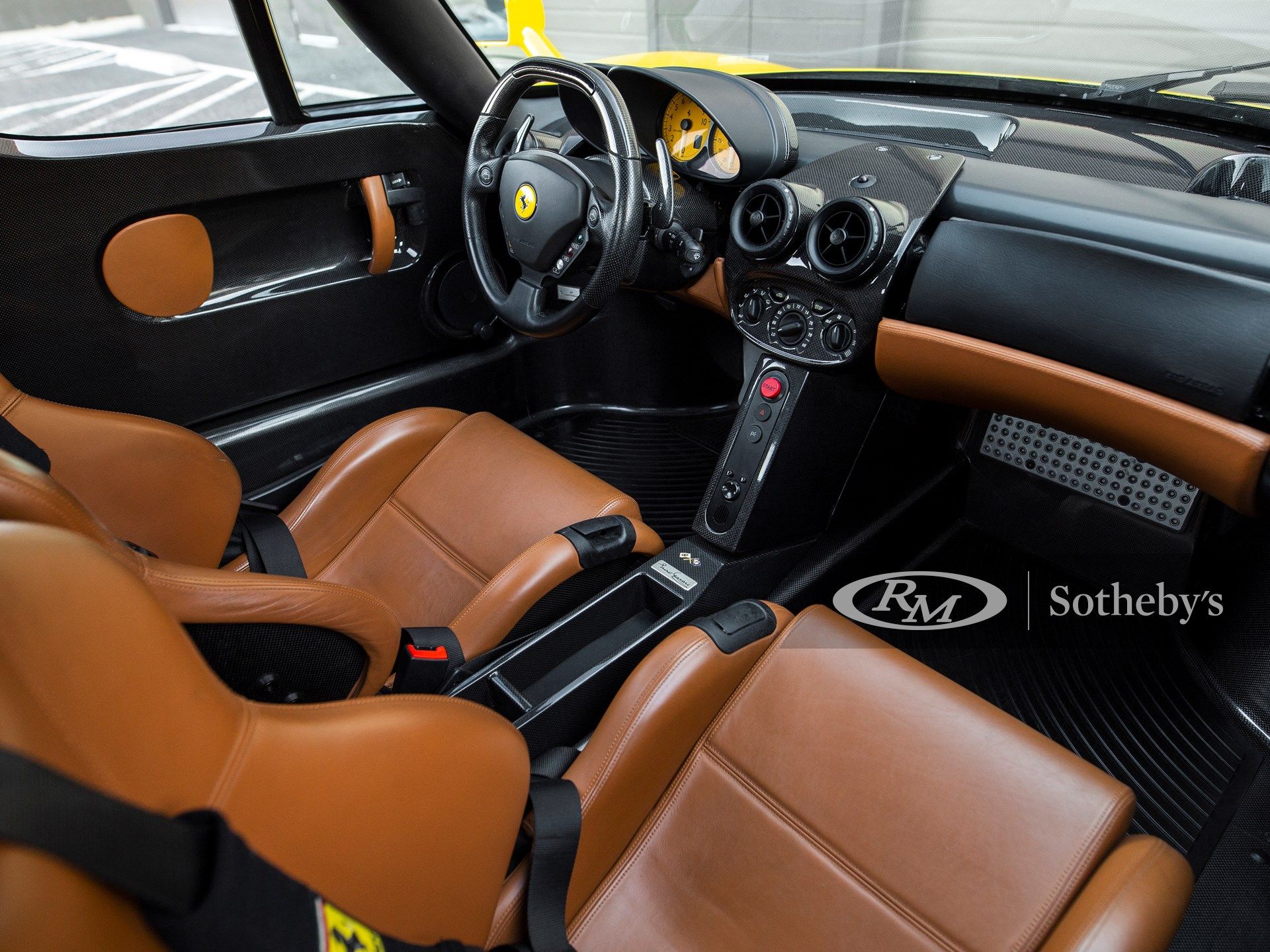 While we were busy drooling over the styling, the staff at Car and Driver were busy drooling over the car's impressive performance. The Enzo's screaming V12 produced 651 horsepower and 485 lb/ft of torque. Zero to 60 came in just 3.3 seconds, en route to a top speed of 218 MPH. Even today, those numbers are more than respectable.
The Enzo performed admirably against its contemporaries, and eventually changed hands a few times, accumulating just over 11,400 miles as of 2017. Few can say they own a magazine cover car – that sort of pedigree is a great conversation starter at your next Ferrari club meeting.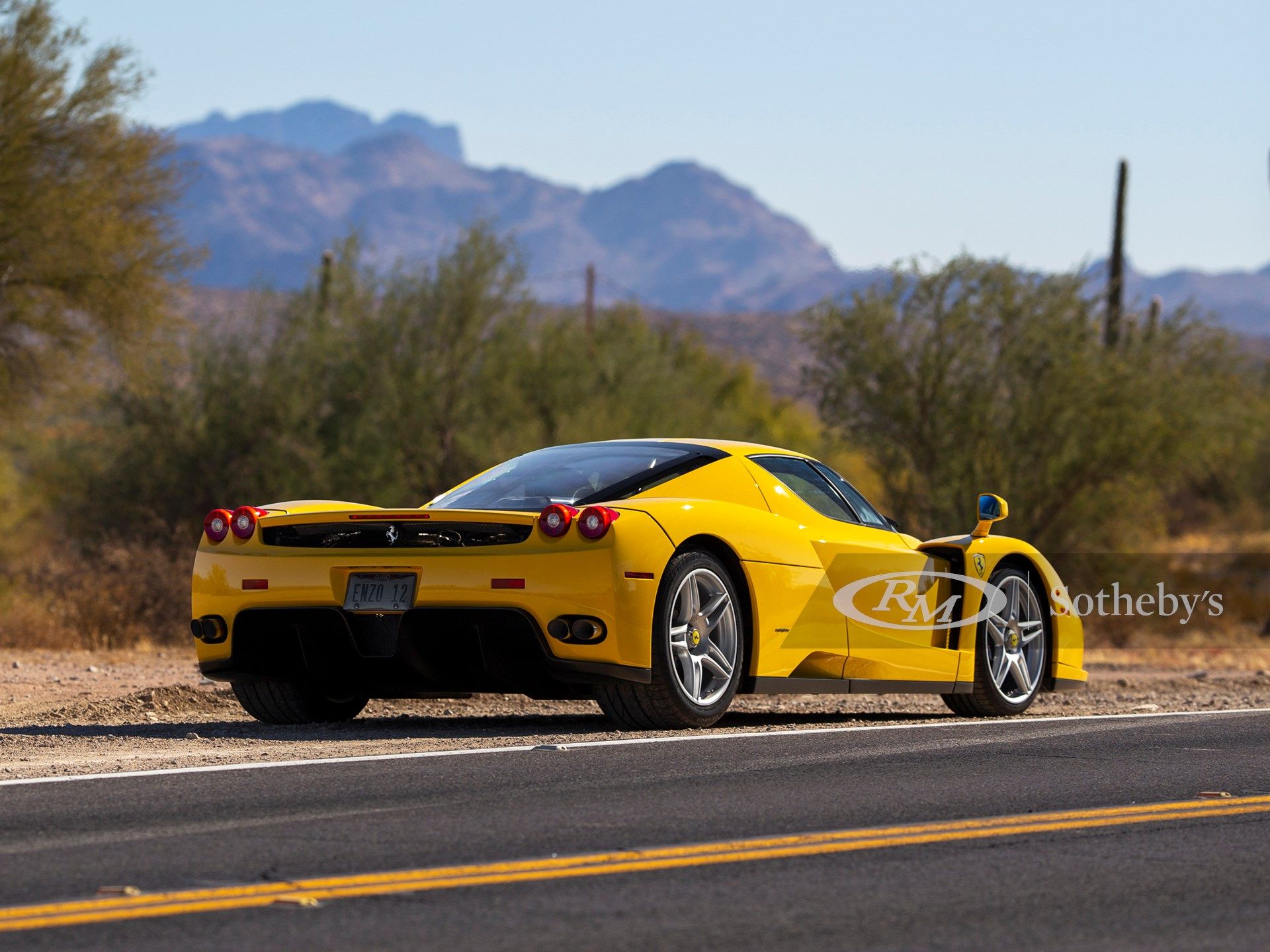 Now, that famous magazine car from our adolescence is heading to the auction block. It will be offered by RM Sotheby's as part of their Arizona 2021 sale, which runs for just one day, on January 22.