Don't miss out!
---
The iconic Ford Mustang will gallop into its 60th birthday on April 17, 2024. To honor this motoring milestone, there's an exhilarating chance for enthusiasts and dreamers alike to mark this day with more than just a nostalgic nod.
How about parking a gleaming, brand-new Ford F-150 4x4 truck next to a pristine, red classic Mustang in your driveway? That's right, two remarkable Ford creations could become yours, eclipsing any other birthday gift you've ever received.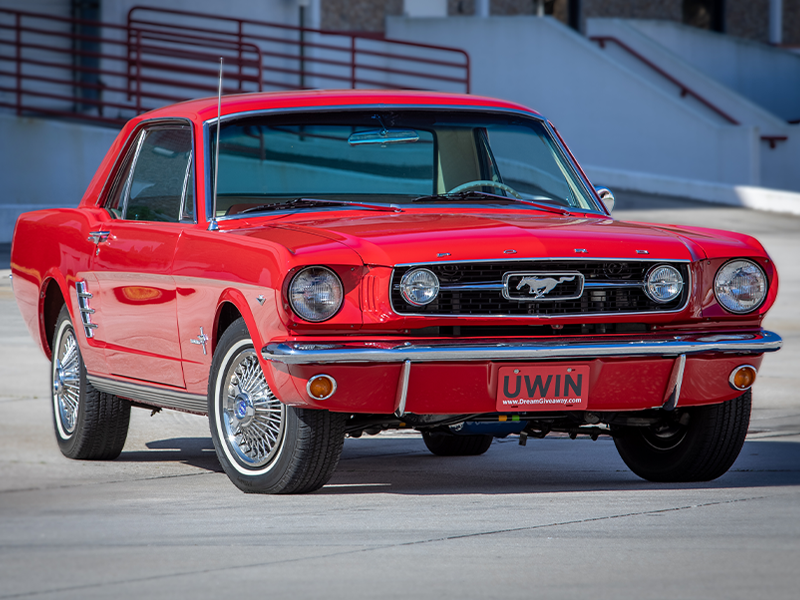 Reintroducing the famed Show & Tow Dream Giveaway for this grand Mustang commemoration, we've handpicked a spectacular steed for you. This is no ordinary Mustang. It's a rare, one-owner, special-ordered 1966 Mustang that's been lovingly restored to an even more dazzling condition than its original showroom glory.
Its specs? An impressive V-8 engine, an authentic four-speed factory setup, and a factory-fitted air conditioning to boot. And if that doesn't get your engine revving, it boasts a seductive Candy Apple Red paint elegantly complemented by a sophisticated Parchment with a Burgundy interior.
But wait, there's more.
Ford's Dynamic Duo: Where Classic Meets Contemporary
Understanding the significance of a robust daily ride, we're pairing this classic gem with a modern marvel. The 2023 Ford F-150 4x4 truck comes packed with raw power, roominess, and remarkable features. Outfitted in an eye-catching Race Red, the truck's aesthetics are intensified by a striking black interior. Under the hood lies the legendary 400-horsepower 5.0L V-8 engine, teamed with a 10-speed automatic with tow mode. And to ensure every ride is both powerful and plush, Katzkin furnishes the F-150 with a custom red/black leather interior.
But, hold onto your steering wheel – the surprises don't end here. Stay tuned for some thrilling upgrades from the Dream Giveaway Garage and our partners. All will be revealed in due time!
An Extra Gear: The Futura Trailers' Masterpiece
Once you're all set with your stunning vehicles, you might want to take them on the road together. Enter the Futura Trailers Super Sport lowering trailer, custom-designed with classic muscle cars in mind. Measuring a convenient 16.5-foot, this open-bed trailer will be the perfect companion to your grand-prize Mustang.
As the Mustang approaches its 60th year, there's no better salute than welcoming a 2023 Ford F-150, a classic 1966 Mustang, and a Futura Trailers Super Sport car trailer to your personal collection.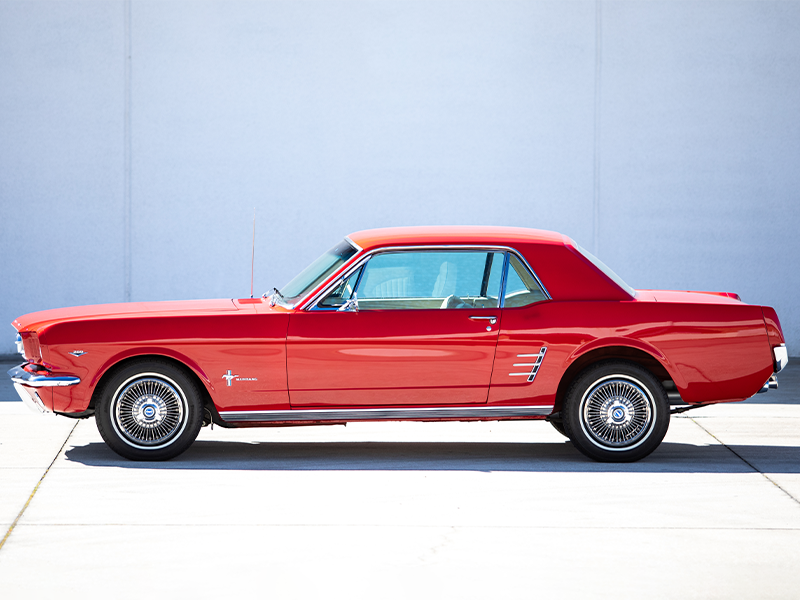 Not only will you be indulging your automotive dreams, but your participation will also support veterans' and children's charities. Make a real impact. Enter now, and you might just drive away with a dream!