Farland has an insane inventory!
---
Farland Classic Restoration has put three classic Speedsters on display at their showroom to show off the history of the brand. The white 1989 Porsche Speedster represents decades of development for the Speedster. The Turbo body design really took Porsche's style to a whole new level.  It features a 217-horsepower 3.2-liter six-cylinder engine mated to a G50 transmission. Its lightweight and proper gearing more than compensates for its modest power output and the car can best be described as zippy. In the end, this model was only produced for two years and only 823 actually made it to the US.
An early red 1957 Speedster adds a bit of contrast to the collection of convertibles. This is an example of the original Speedster model that is based on Max Hoffman's concept that he sent to Porsche. Essentially, what he requested was a stripped down version of the 356, cutting out all of the nonsense to make the car more competitive on the racetrack. What he got was 17 1953 American Roadsters. After seeing the success of the car, despite its under-powered 1600cc engine, Porsche created the Speedster in its image. From 1955 to 1958 Porsche only produced 3,676 examples of the 356 Speedster, making them super collectible.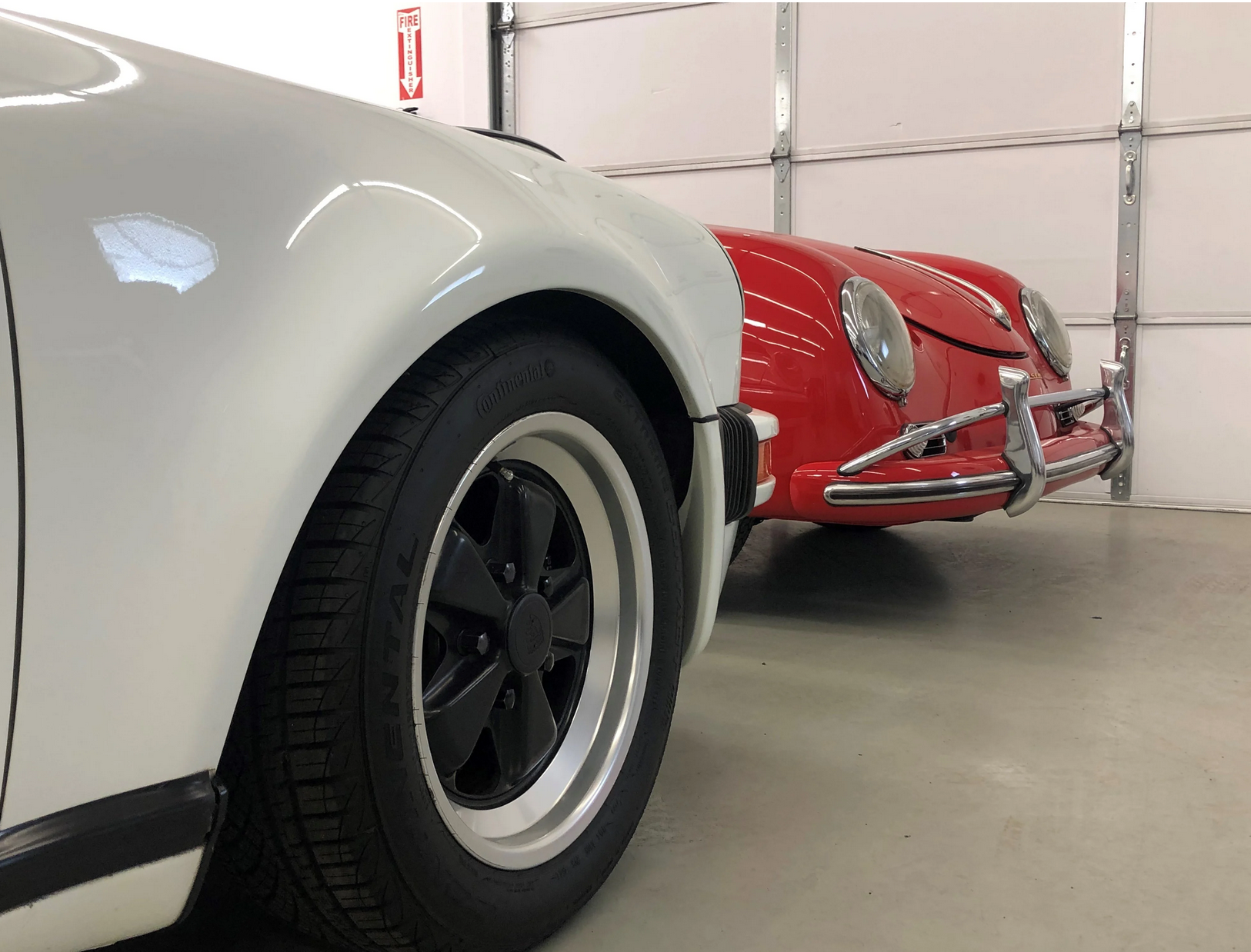 Although the third car in this display lacks the name, this 1961 T6 Super 90 is what would have been the Speedsters equivalent. This car came from the factory with a roll bar and a 90-horsepower engine, the most powerful 365 up to that date. It wears its original color scheme of black on red and is an excellent example of how quickly the 356 evolved. All three of these cars are incredibly rare and highly collectable. While the white and red cars are currently spoken for, there is no harm in dreaming. Which one would you like to drive away in? If your answer was the black 1961 Super 90 you are in luck, as it is for sale.