This 1930s legend was known in its prime for its high performance antics and is now searching for a new owner to push it to the limits once more.
---
The 1930s Ford roadster is possibly one of America's most iconic automotive legends of the last century due to its use in everything from drag racing to moonshine distribution. People cling to the outlaw past of these beautiful cars, which has made that incredible powerhouse an icon of American freedom and independence on an individual level. This has made these 1930s cars a prevalent choice within the hotrod community for decades. Along with the fact that these beasts are pretty easy to build to one's exact specifications, these are also incredibly light cars and take very well to high horsepower gains. This car shows that exceptionally well with a custom-built powertrain and a beautiful exterior to match.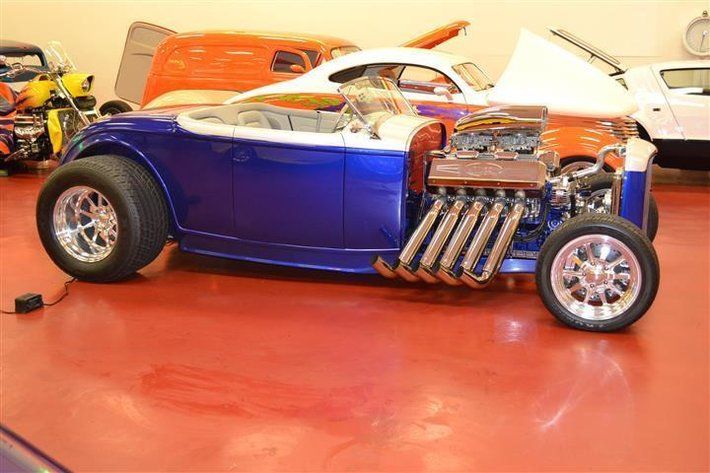 Powering this elegant 1932 Ford Roadster is a massive 488 ci Viper V10 that pushes an insane 550 horsepower through a six-speed manual transmission. That insane drivetrain helps this ultra-light roadster to incredible speeds with a distinctly modern powerhouse. This translates into a ridiculous driving experience that will leave any Ford fanatic with a smile on their face as they zoom far past the speed limit and into the realm of high power outlaw antics. Without a doubt, this car has more than enough performance to shoot through the quarter-mile at incredible speed.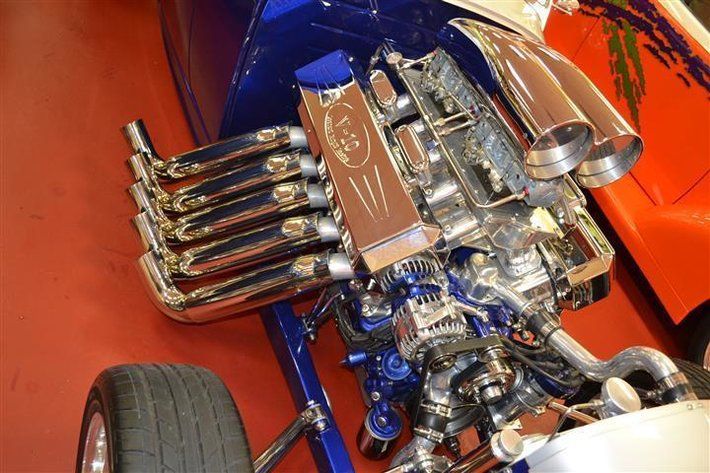 The exterior is designed to show off that beautiful engine with a very noticeable lack of a hood or any engine concealment. This is further helped by the side exit exhaust, which gives the car an old-school dragster look. Color is the definition of this car's most prominent strong suit as the subtle blue and white two-tone show the car's personality ideally. The interior continues with a simplistic white leather and carpeted interior that reflects a more luxurious take on the classic '30s interior design.
Henderson Auctions is pleased to announce our upcoming October 2021 Collector Motor Series Auction conducted at the Barber Vintage Motorsports Museum. This 100+ vehicle auction will include the entire Mike Drury collection, among many others. Limited consignments will be accepted for this auction. If you would like information on attending the auction or listing your vehicles in the auction call 225-686-2252 or 800-850-2252. None of the Barber collection is for sale or included in the auction, this is a private auction conducted by Henderson Auctions at the Barber Vintage Motorsports Museum.