This incredible BMW supercar Is sporting a massive V12 powerhouse and plenty of driver-focused performance to put a smile on your face for years to come.
---
The 1990s were an excellent time for the iconic BMW brand; the creation of cars such as the E36, E46, and Z3 boosted sales internationally. In addition, BMW doubled down on the focus on performance which was highly prevalent with past performance-based BMW models as the brand quickly became the fastest European brand of the 1990s in many racing fields. While the German icon is known worldwide for its extensive lineup of sports cars and high-performance economy/luxury cars, supercars are not typically what you hear many enthusiasts talking about when discussing their favorite BMWs. This car changes that entirely with the sleek, intelligent design of a classic '90s BMW and the massive powerhouse of a German supercar stallion.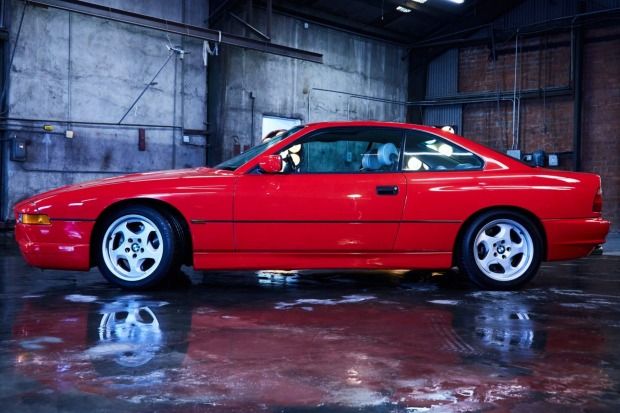 Under the hood of this incredible 1994 BMW E31, 850 CSi is a potent 5.6-liter V12 engine mated to an efficient and smooth six-speed manual transmission. That insane drivetrain sends power to a limited-slip differential to keep this car wired at all times. Upon inspection of the various gauges within the vehicle, you'll find that the odometer reads just 28,000 miles which is reasonably low for such a driving-focus BMW. But, of course, that means that this car will be spinning the iconic 17" BMW wheels for decades to come.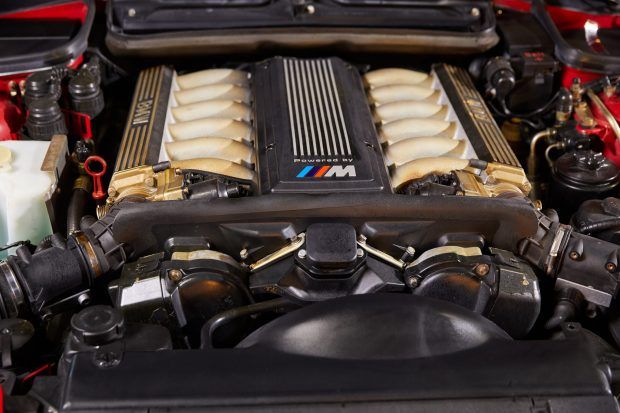 The exterior is an appropriately named "Hellrot," which gives this classic '90s road course dominator an extra bit of flair to compliment the performance. Unlike many '90s cars, the sunroof, power windows, and power-adjustable heated seats still work. The car has also recently received servicing. The servicing technician replaced the front lower control arms, brake booster, fan clutch, tires, headliner, and drive belts to give you the best possible driving experience with your new vehicle BMW. This maintenance allows you to enjoy all 375 horsepower and 420 ft/lbs of torque that this car has to offer.