With only 17K miles on the clock, it begs to be driven!
---
When you look at the other American cars being produced around the same time, it is clear that the Viper was definitely ahead of its time. Additionally, the first examples were put together in record time as well. Exactly two years from the start date, one of the pre-production models piloted by Carroll Shelby kicked off and kept pace for the 1991 Indianapolis 500. Later that year, Dodge provided car reviewers and media access to the car and began delivering pre-ordered cars first thing in 1992.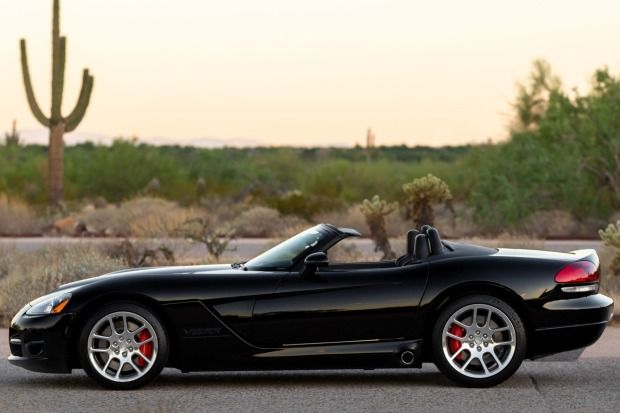 Though the Viper had its ups and downs throughout its 21 years of production, it was an immediate success. Engineers were constantly improving on the design and each generation of the model brought vast improvements over the last.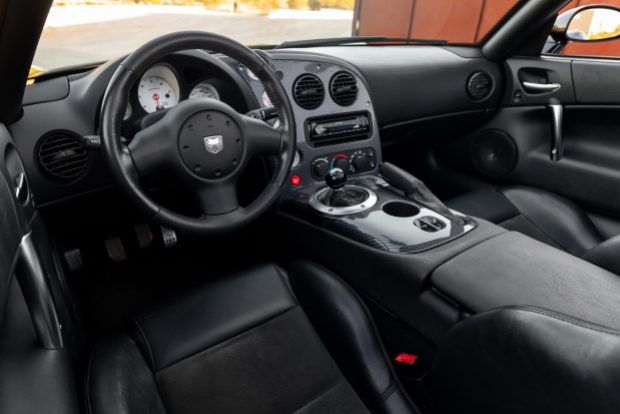 Setting a nice sinister tone is the triple black color scheme. That means silky smooth black paint on straight body panels, plus a black soft top in great shape. Silver wheels from the factory, red OE brake calipers, and all the original badging are all present.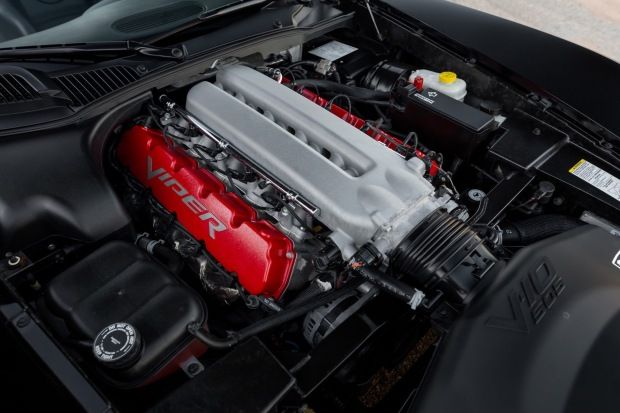 Pop the hood with pride, because the 8.3-liter V-10 engine will impress even the toughest of critics. The engine compartment is so clean, it would pass white glove inspection. You get to experience the combination of 500-horsepower and 525 lb.-ft. of torque plus a Tremec 6-speed manual transmission for exhilarating acceleration. See it here.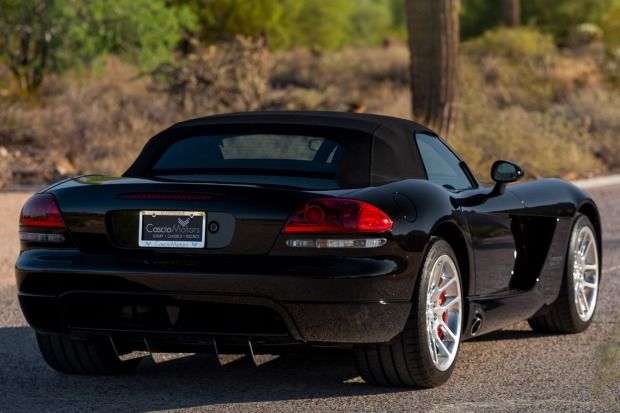 This Viper is being sold by Casciomotors.com. Check out their other great vehicles for sale and ask about their eat consignment process.