This incredible Huracan is making its appearance on the auction block as we speak, so what are you waiting for?
---
Lamborghini is an incredibly famous brand worldwide for its hyper-concentrated focus on speed and performance both on the road and track. The legends of these low-slung, V10-powered, sleek beasts dominate every aspect of the racing tracks of Europe. Primarily, these cars are known for their terrific feats on the road racing circuits. However, their abundance of power and AWD system makes the versatile cars machines that can conquer everything from drag strips and autocross. Many automotive enthusiasts would jump for joy to get their hands on one of these cars, making them extremely valuable and rare. So what are you to do if you are one of these Lambo-loving enthusiasts?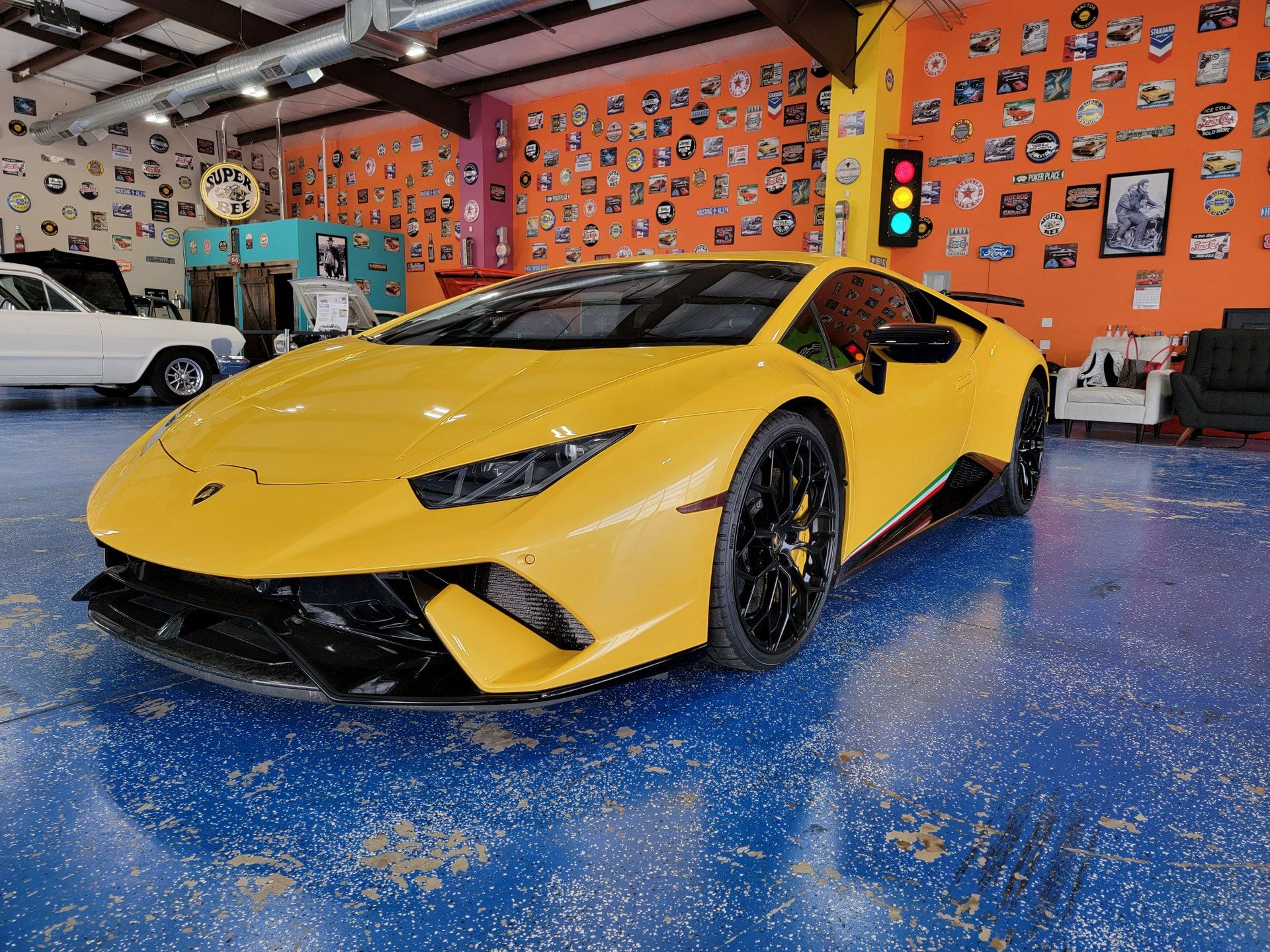 This car is the perfect answer to that infamous question plaguing supercar enthusiasts' heavy hearts everywhere. Powering this insane 2018 Lamborghini Huracan Performante is a massive 318 ci V10 engine capable of producing 631 horsepower. Unfortunately, torque is not nearly as potent with just 442 ft/lbs, which means that straight-line speed and launching are a bit more complicated than other torque-centered vehicles. However, the lower torque makes the car extremely fun and easy to drive and makes cornering and road racing the perfect challenge.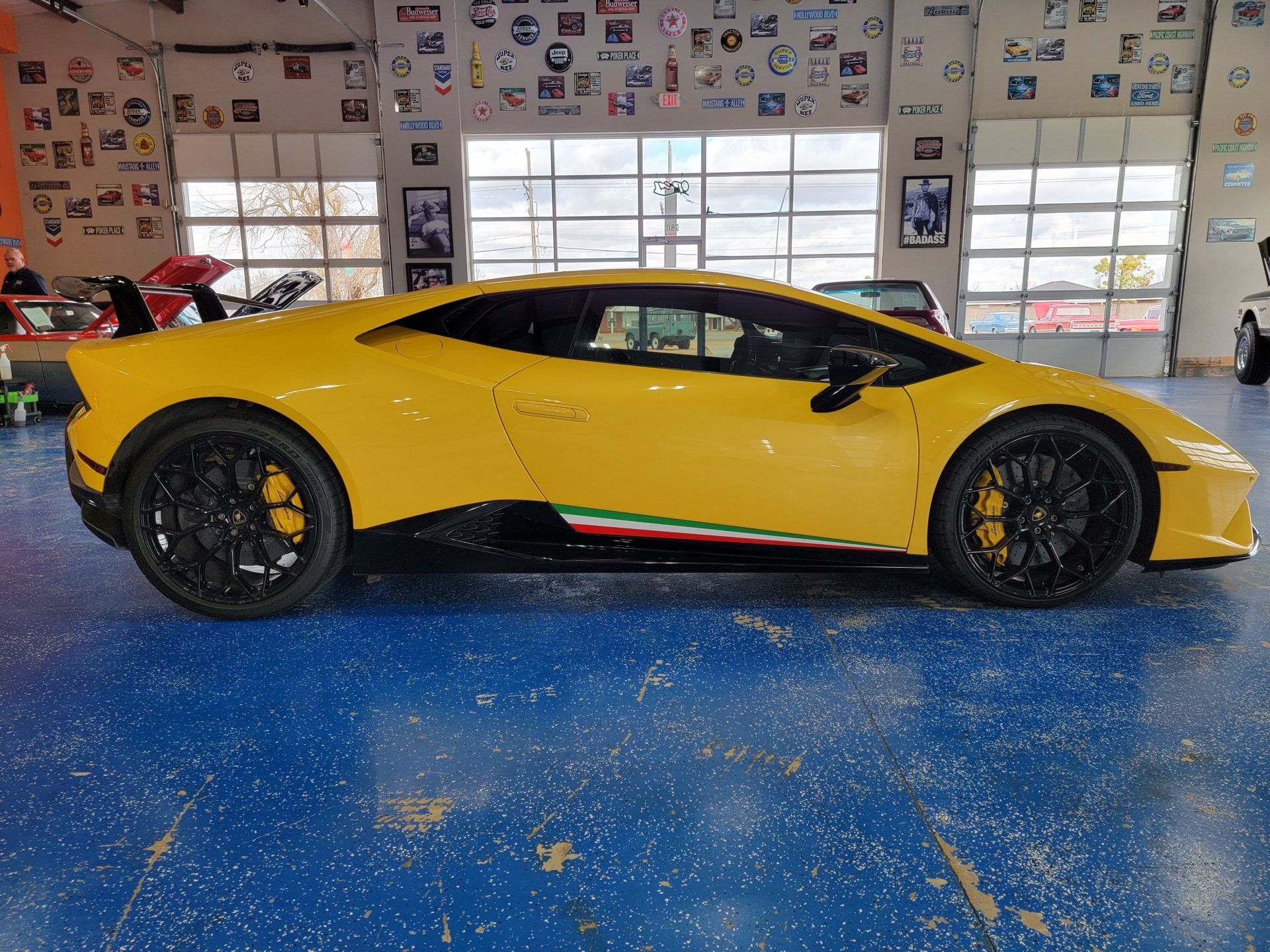 All of that power is useless without a nice set of brakes which is why this thing boasts a collection of six-piston brakes in the front and 4-pot binders in the rear. Sometimes you want a little more control over your vehicle than the automatic transmission, which is precisely the reason why the AWD system is electronically controlled. The massive 20-inch forged center'-lock wheels are wrapped in a set of Pirelli P Zero Corsa tires. You had better hurry to get your hands on this car before another enthusiast snatches it up.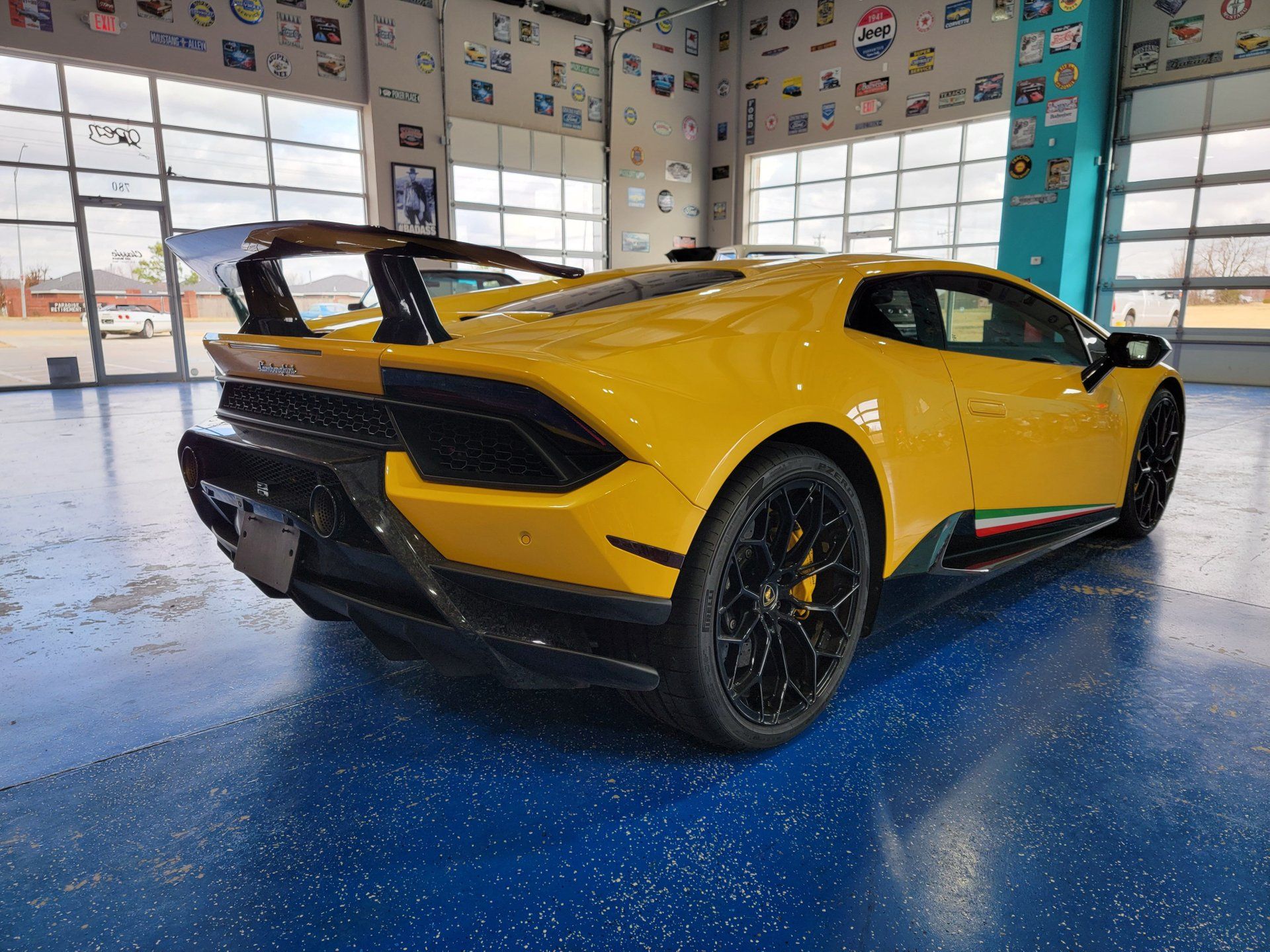 This car and many other Special Interest vehicles are being sold at Maple Brothers' Oklahoma City sale on February 19-20. Please visit https://www.maplebrothersauction.com to learn more about registering to bid and consigning your vehicle.