Put this on-screen star in your garage…
---
At first glance this 2012 Renault Vel Satis doesn't just look rough, it's absolutely wrecked. There's a very good reason for that, a reason which adds to its rarity, desirability, and collectability. You see, this car was included in one of the action sequences of the movie Edge of Tomorrow starring Tom Cruise and Emily Blunt. It was purposely thrashed during an action sequence, instead of doing it in CGI, and now the movie car can be yours to cherish.
Watch the latest Motorious Podcast here.
This might seem like an odd choice, especially to people who are all about pristine, concours-level vehicles which absolutely sparkle in the sunlight. Such cars are undoubtedly beautiful to look at, but the dilapidated condition of this Renault has quite the story behind it. Not everyone can say their vehicle was shredded while filming a big-budget movie.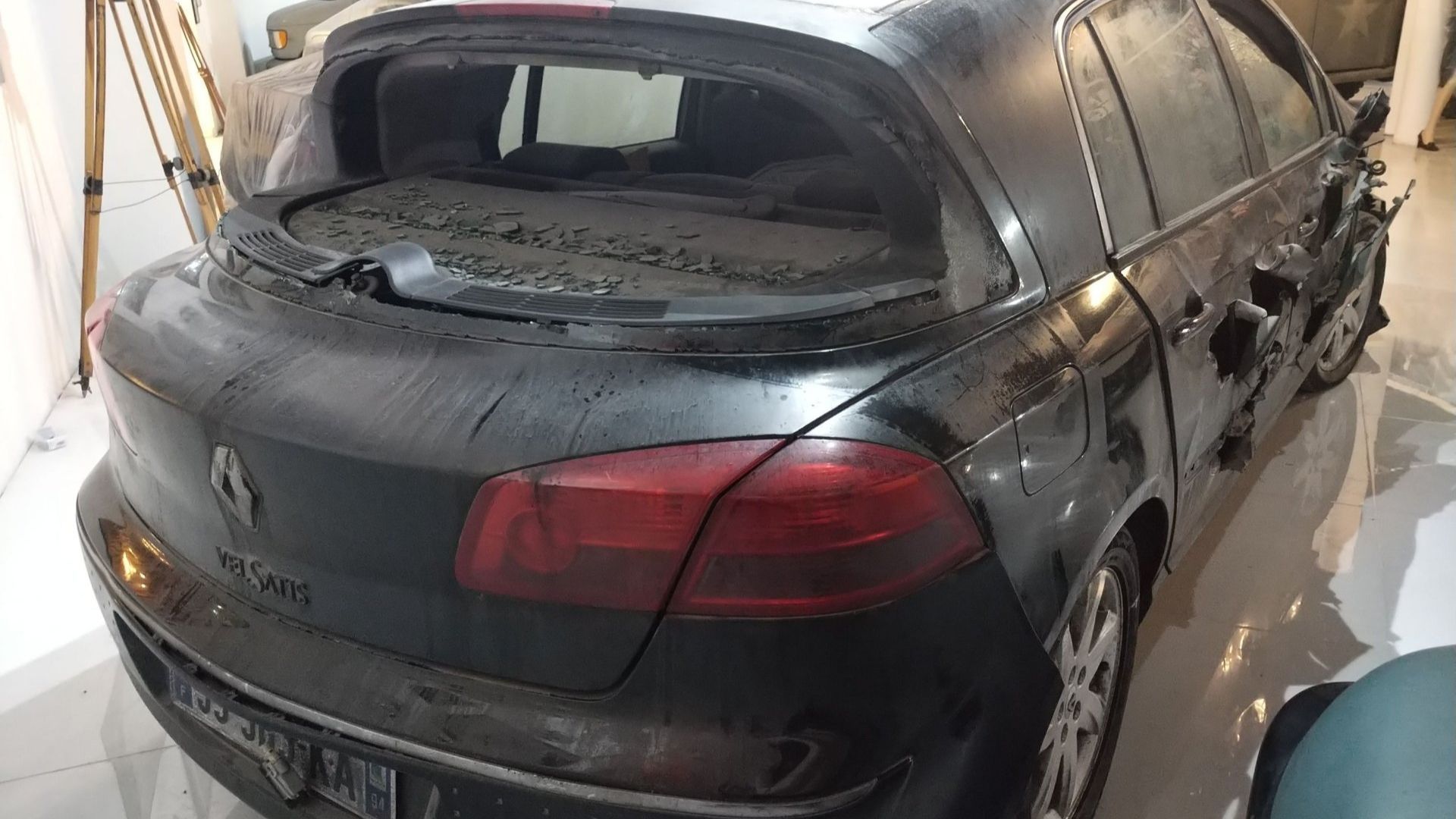 Obviously, this was a stunt vehicle, but it was also used as a double since it closely resembled the Renault Megane in the movie. Where you see this car in the movie is when the two heroes are fleeing to safety, having gotten farther in the Time Loop than they previously had. Obviously, to get so far they had to deal with potent dangers, hence a spectacular chase scene where collateral damage was done, and that's how this Renault was trashed.
To be quite honest, not everyone is going to jump at the chance to own this car, despite its notable history. Some people will just see a wrecked vehicle, something suitable for the wrecking yard and nothing more. Fans of Edge of Tomorrow and/or Tom Cruise will see a valuable film prop, something connected to a beloved movie. It's definitely worthy of displaying in a museum or your own private collection, especially with some posters from Edge of Tomorrow or any other memorabilia you might have. If this isn't for you, there are plenty of other vehicles which are. But if it is, you can check out the listing on Motorious right here.