This great Iso is for sale through Broad Arrow's Collector's Garage.
---
In a remarkable fusion of Italian design and American muscle, a rare and meticulously restored 1966 Iso Grifo GL Series I has emerged on the market, captivating classic car aficionados worldwide. This exquisite vehicle, one of only 332 Series I Grifos ever produced, represents a unique blend of elegance and power.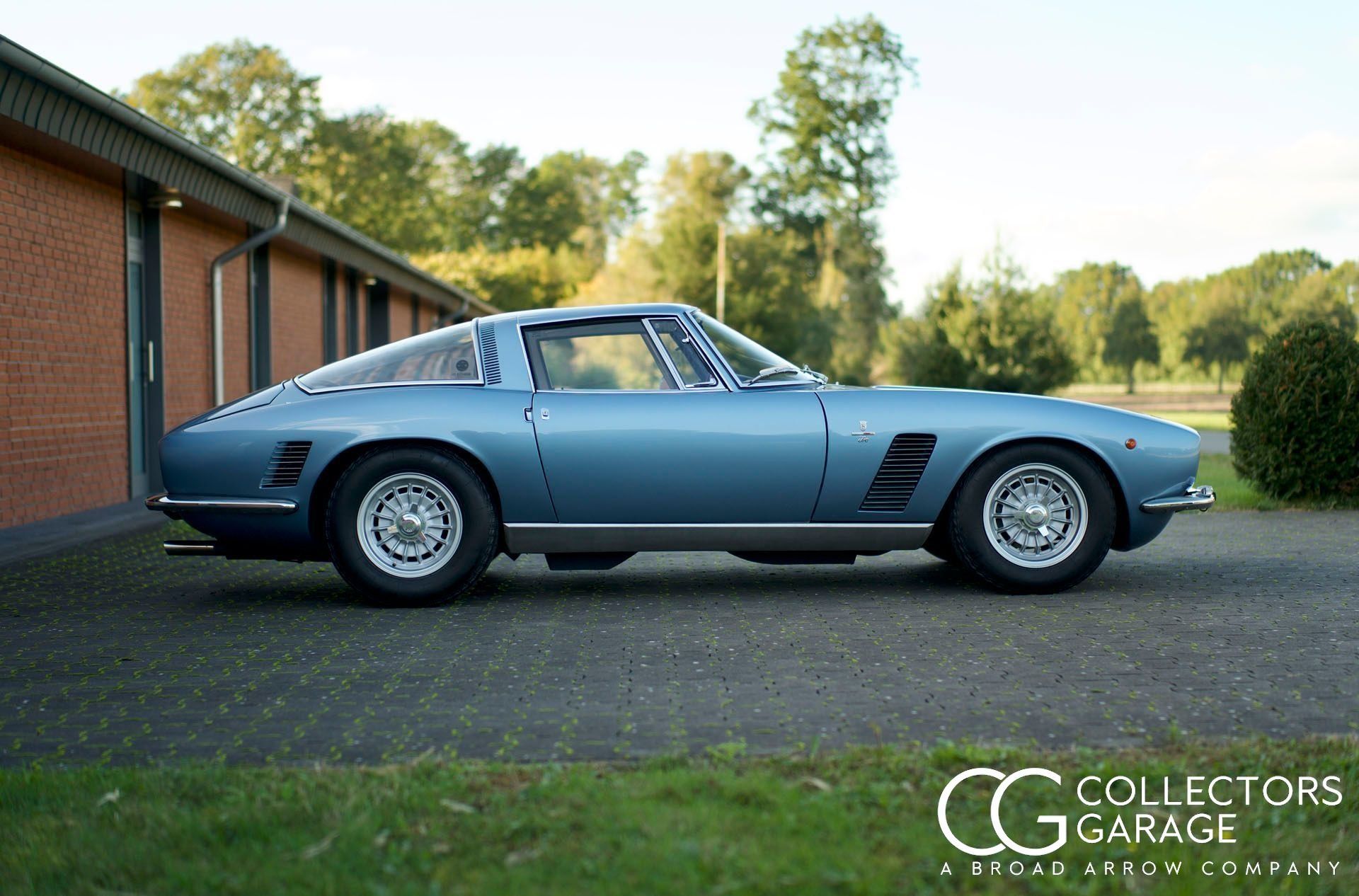 The Iso Grifo's journey to restoration is as compelling as its engineering. Discovered as a highly original "barn find," it underwent a painstaking multi-year restoration, involving over 3,000 hours of dedicated work, completed in 2019. The restoration process meticulously returned the car to its former glory, while enhancing it for modern drivability.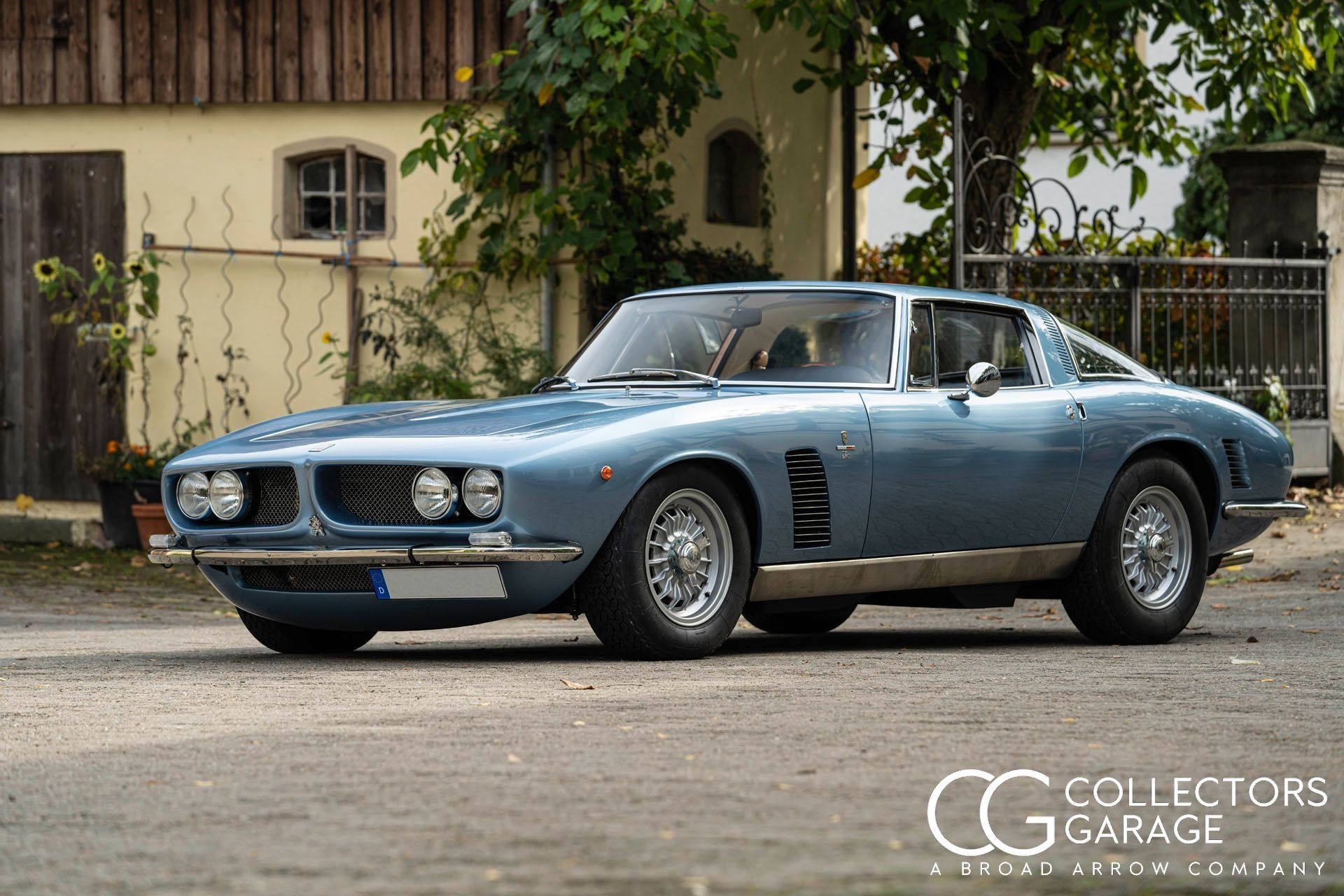 Finished in its factory-correct Azzuro Metallizzato (Steel Blue - 106A32), the car's striking exterior is complemented by a cream and black leather interior, exuding a timeless elegance that is as captivating today as it was over half a century ago. Under the bonnet, the car retains its numbers-matching 327 cu-in small block Chevrolet V8 engine, which was upgraded during the restoration to a 350 horsepower specification, seamlessly blending classic charm with enhanced performance.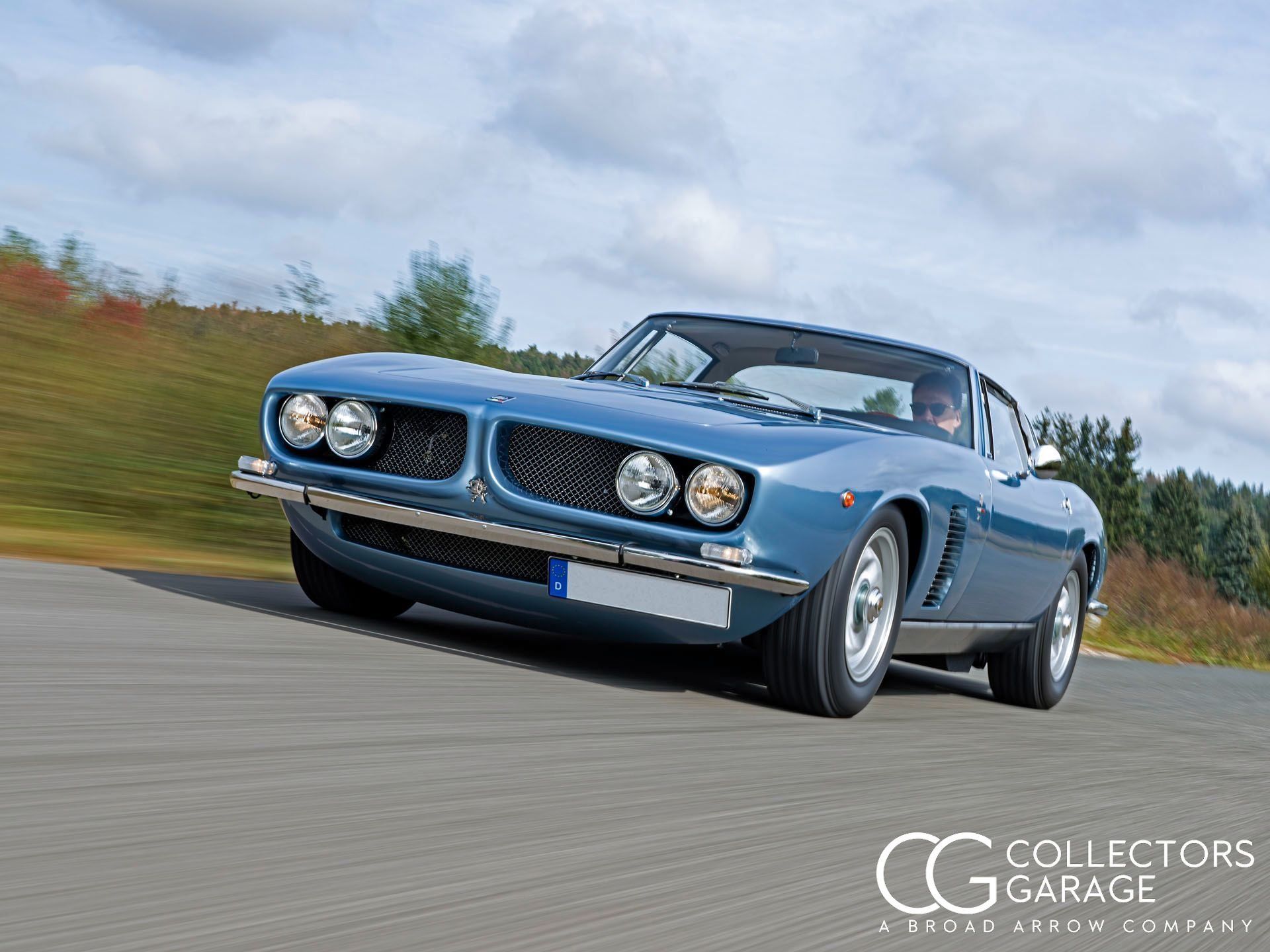 In a nod to modern touring demands, the Iso Grifo was thoughtfully upgraded with a Tremec five-speed manual transmission, Girling disc brakes, and wider seven-inch Campagnolo wheels, making it an ideal choice for long-distance journeys while retaining its classic appeal.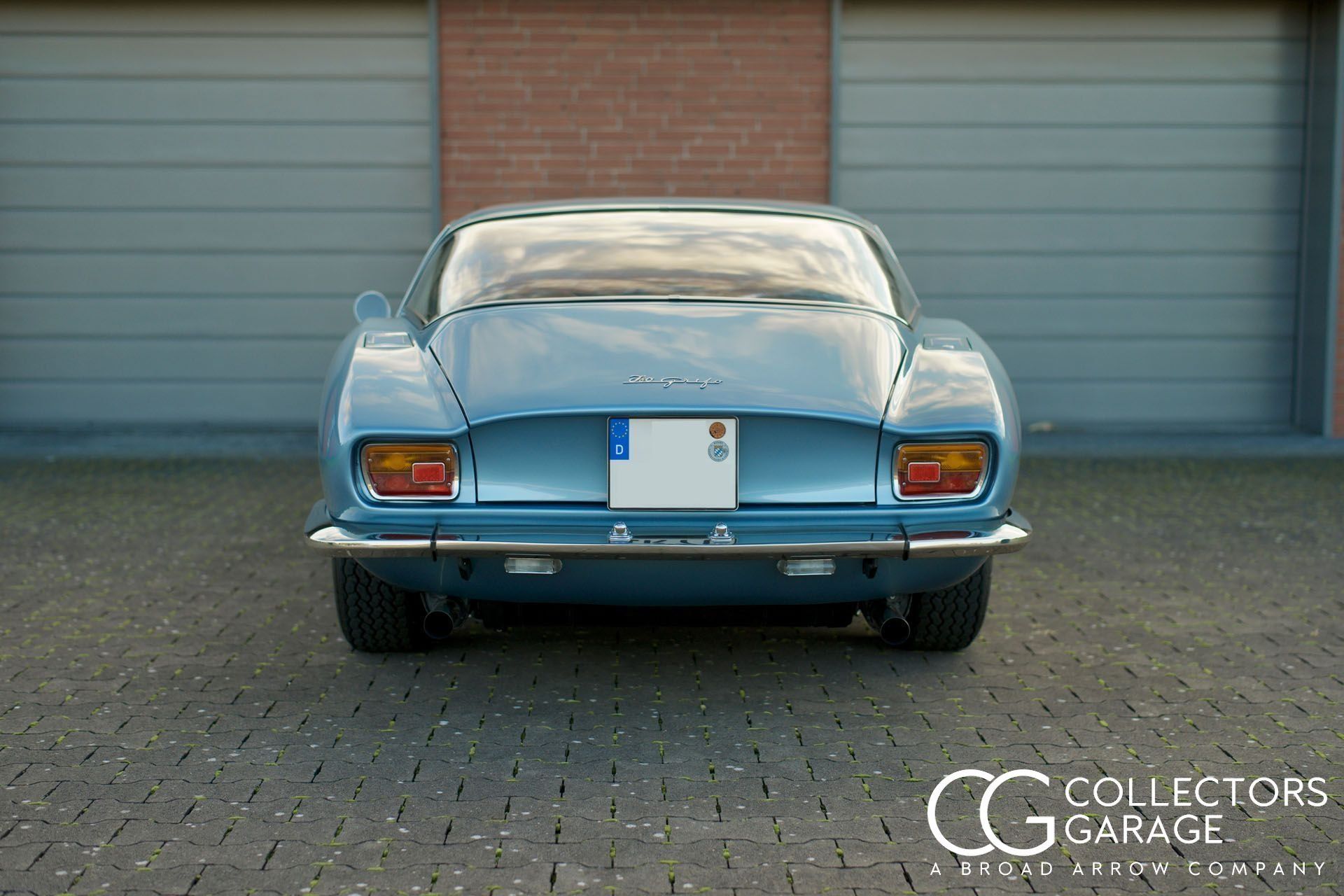 This automotive masterpiece comes accompanied by its original numbers-matching BorgWarner four-speed manual transmission and the original set of six-inch-wide Campagnolo wheels, offering an authentic glimpse into its rich history. Additionally, the sale includes a digital copy of its original build sheet and numerous restoration invoices, documenting its transformation from a forgotten relic to a restored treasure.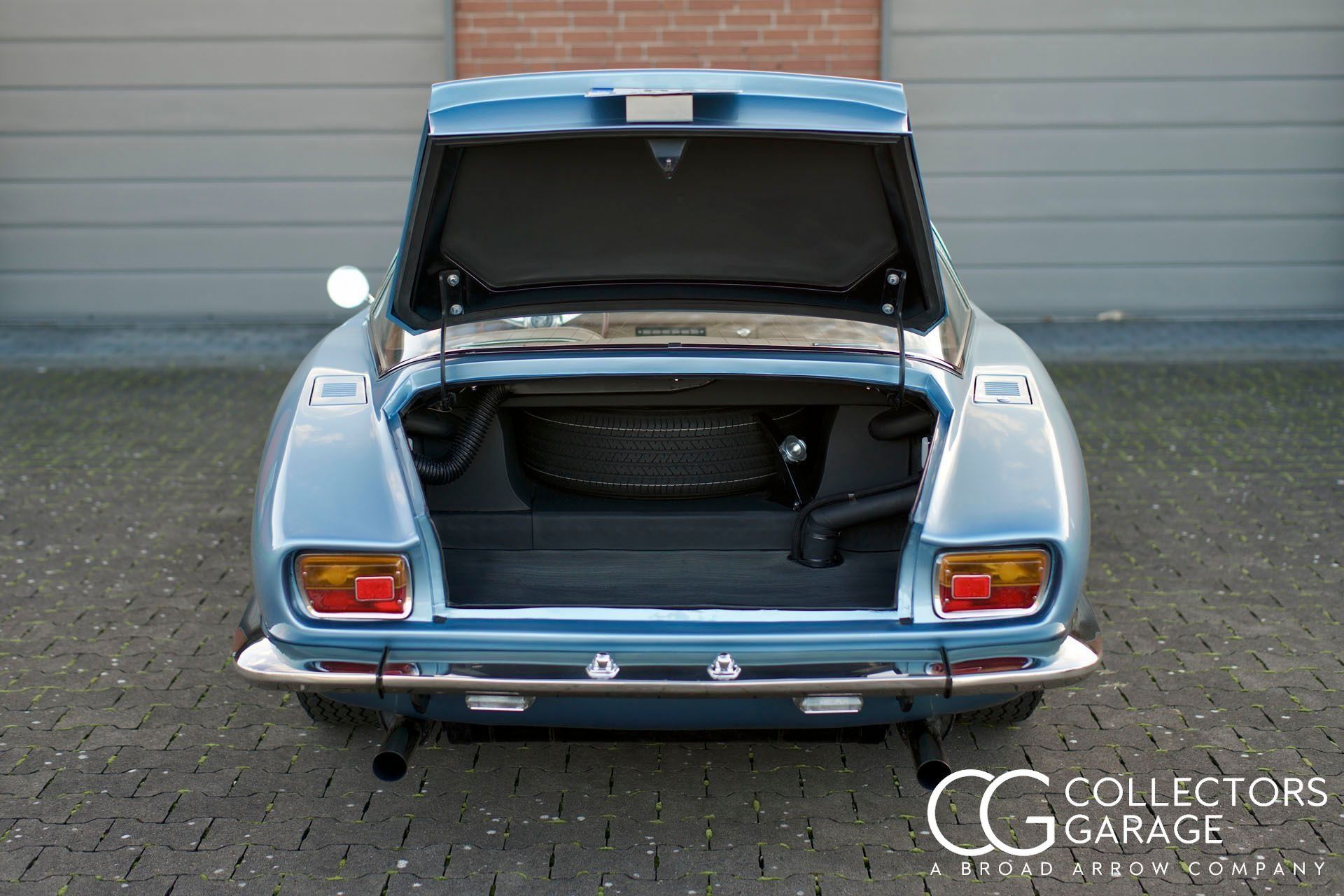 Priced at 500,000€, this 1966 Iso Grifo GL Series I is more than a classic car; it's a testament to the art of restoration and a rare opportunity to own a piece of automotive history, where Italian flair meets American power in a symphony of style and performance.
Broad Arrow Group, Inc. ("Broad Arrow Group") and its subsidiaries, Broad Arrow Auctions, Broad Arrow Capital and Collectors Garage represent the collective vision of its founders, team members, and partners — to be the best advisor, marketplace, and financier for car collectors, with integrity, trust, and innovation. Broad Arrow Group is a holding company founded to develop and operate a portfolio of businesses and brands that address the needs of various segments of the collector car market and to transform the collector car industry. Learn more at www.broadarrowgroup.com