It is selling this weekend!
---
In a stunning display of automotive craftsmanship, a 1948 Chevy Pickup has been masterfully customized, blending vintage charm with modern amenities. This exquisite vehicle, a blend of classic design and contemporary engineering, showcases the pinnacle of custom car culture.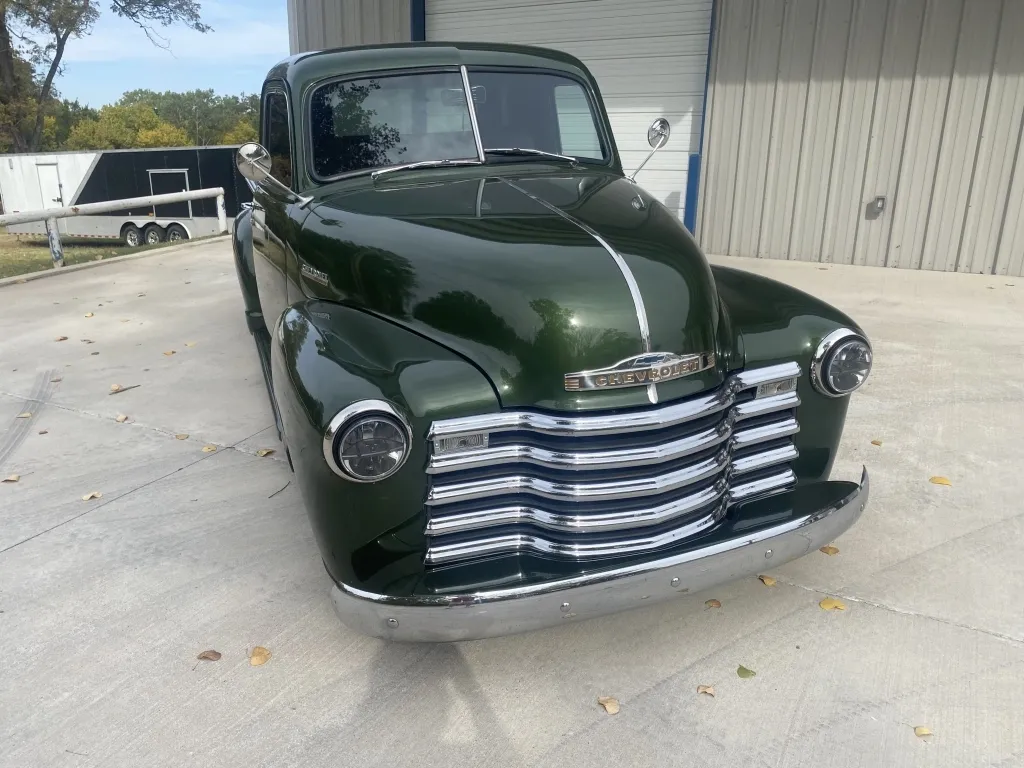 At the heart of this 1948 Chevy is a robust 350/350 powertrain, providing a seamless blend of reliability and power. The vehicle's performance is further enhanced by a Mustang II Rack & Pinion Front End, ensuring a driving experience that is both smooth and responsive.
Aesthetically, the pickup is a head-turner. Its custom paint job exudes a unique charisma, complemented by an array of chrome enhancements that accentuate its classic lines. The attention to detail is evident in every aspect of the vehicle, from the meticulously crafted leather interior to the elegantly finished wood bed, each element harmoniously blending to create a stunning visual impact.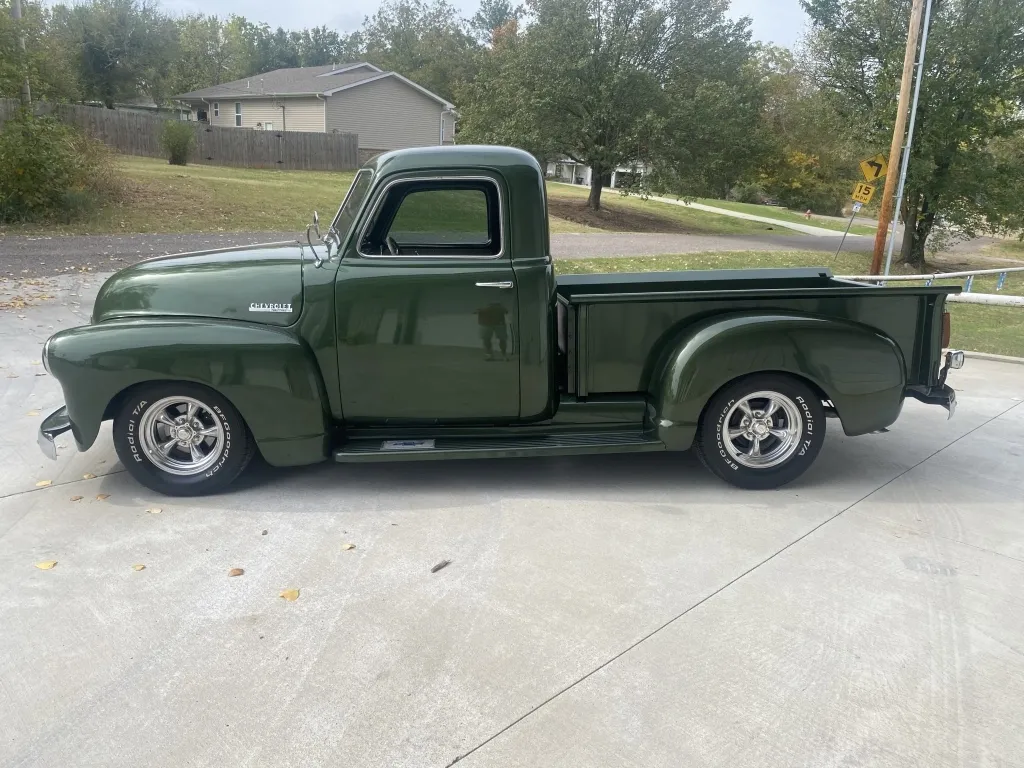 Modern comforts have not been overlooked in this classic masterpiece. The pickup is equipped with Vintage Heat & A/C, ensuring a comfortable ride regardless of the weather. Additionally, the custom stereo system provides a touch of modern convenience, offering an immersive audio experience that enhances every journey.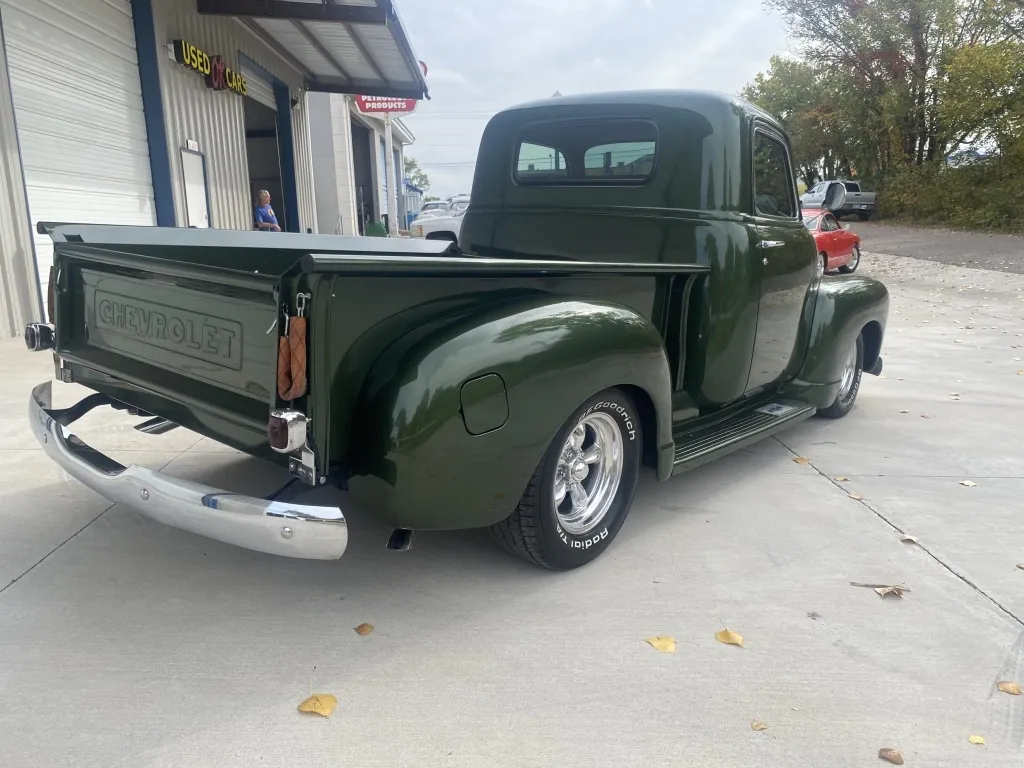 This 1948 Chevy Custom Pickup is not just a vehicle; it's a statement piece, a testament to the art of custom car design and a tribute to the era it represents. It stands as a perfect example of how classic vehicles can be transformed into modern masterpieces without losing their timeless appeal.
The pickup, being a custom build, comes with a note that the buyer is responsible for a $60 title processing fee. It's important for potential buyers to note that neither Ball Auction Service nor OK Classics inspect mileage, adding an element of trust and authenticity to the purchase process. Vehicles not picked-up by the specified date will be relocated to OK Classics Storage with applicable fees.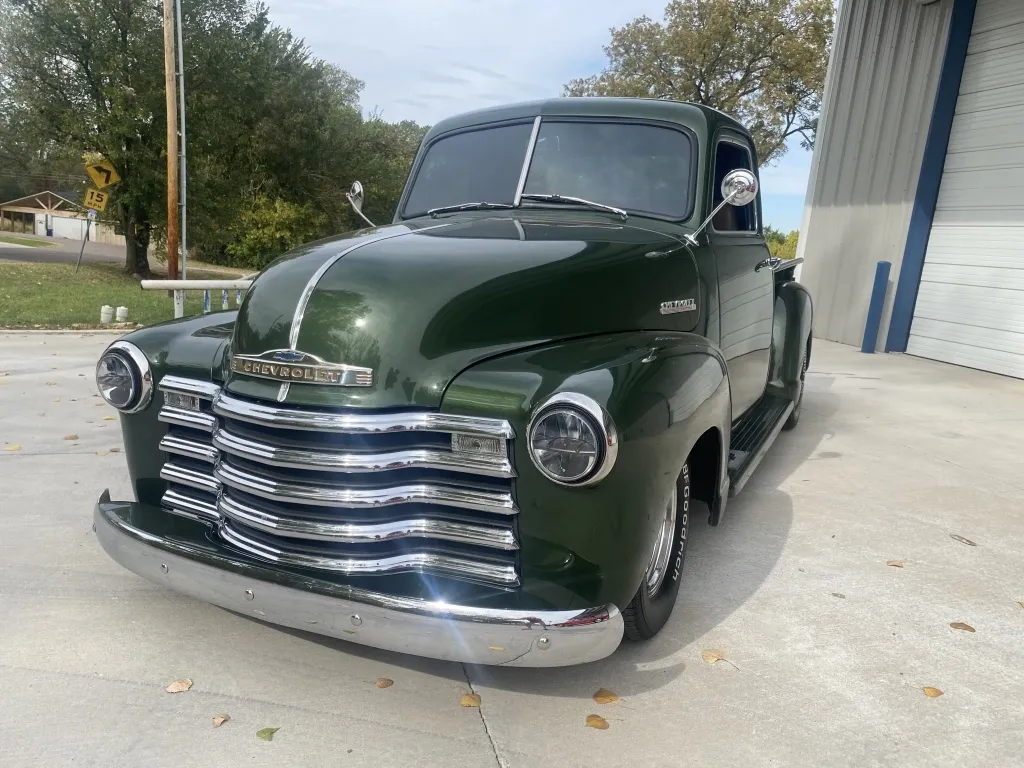 This 1948 Chevy Custom Pickup is more than just a car; it's a piece of automotive art, ready to make a statement wherever it goes.
You can find more classics like this at OK Classics. OK Classics classic cars, pickups, motorcycles & automotive memorabilia auction takes place on November 18th. You can bid now!