This is a true vintage build using authentic components.
---
Carroll Shelby was an incredible innovator in racing and performance car manufacturing for his many accomplishments in the fields. You may remember such cars as the GT350, GT500, and Shelby Cobra, but the actual brainchild of the Shelby clan was the latter option. These cars rocketed past the competition of their time, including Corvettes, Ferraris, and other European sports coupes by combining a lightweight British chassis with a big American V8 engine. These vehicles are likely the most iconic American car to ever hit a trans am or road racing course, but the issue is that they can be tough to find.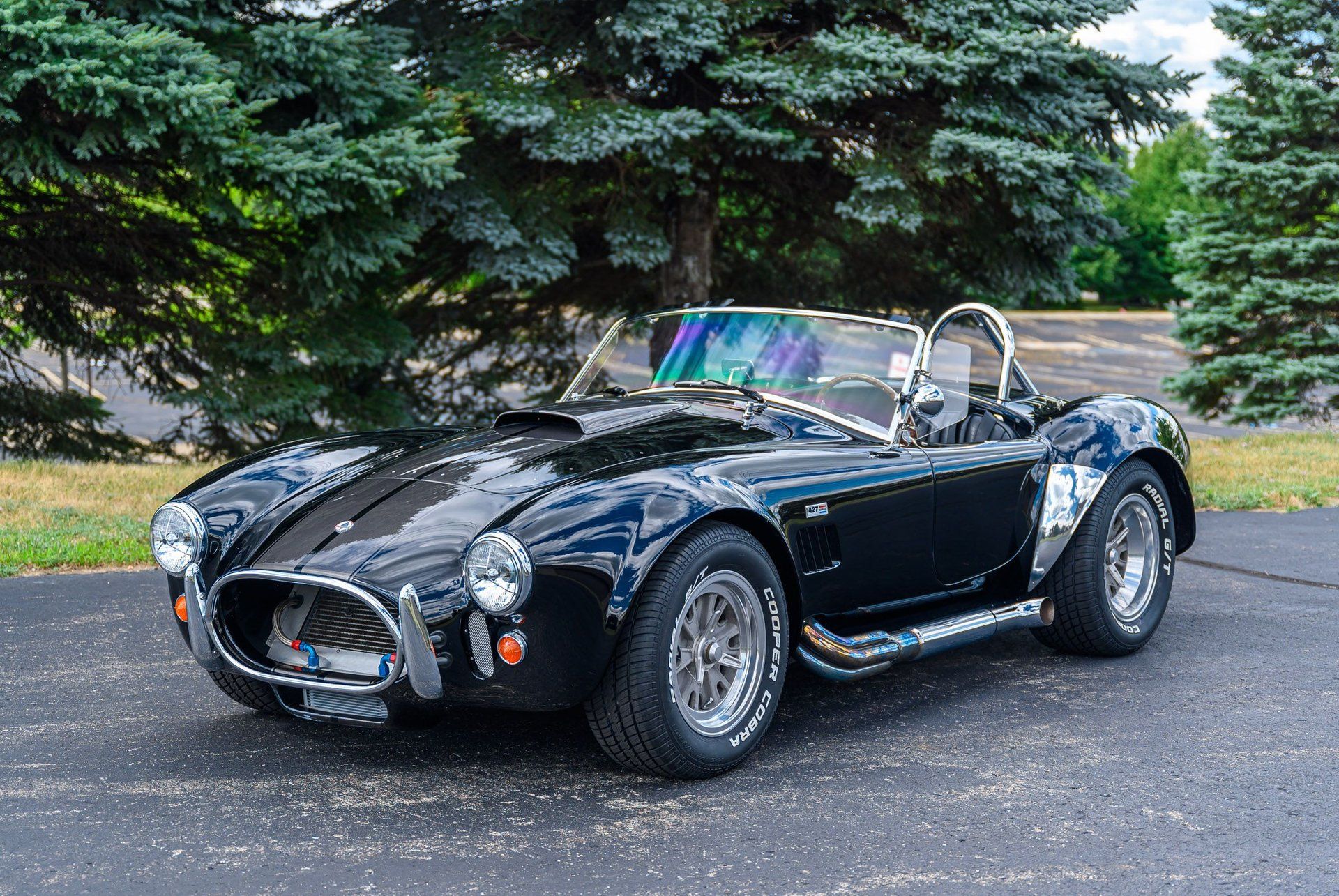 The car's body is coated in a thick layer of dark black metallic paint which reflects the looks of a sleek and fast sports car. It would appear that this roadster has a bone to pick with the vintage racers of its time as it barrels down straits and winds serpentine roads with the same victorious stance that the first Shelby Cobra projected so well.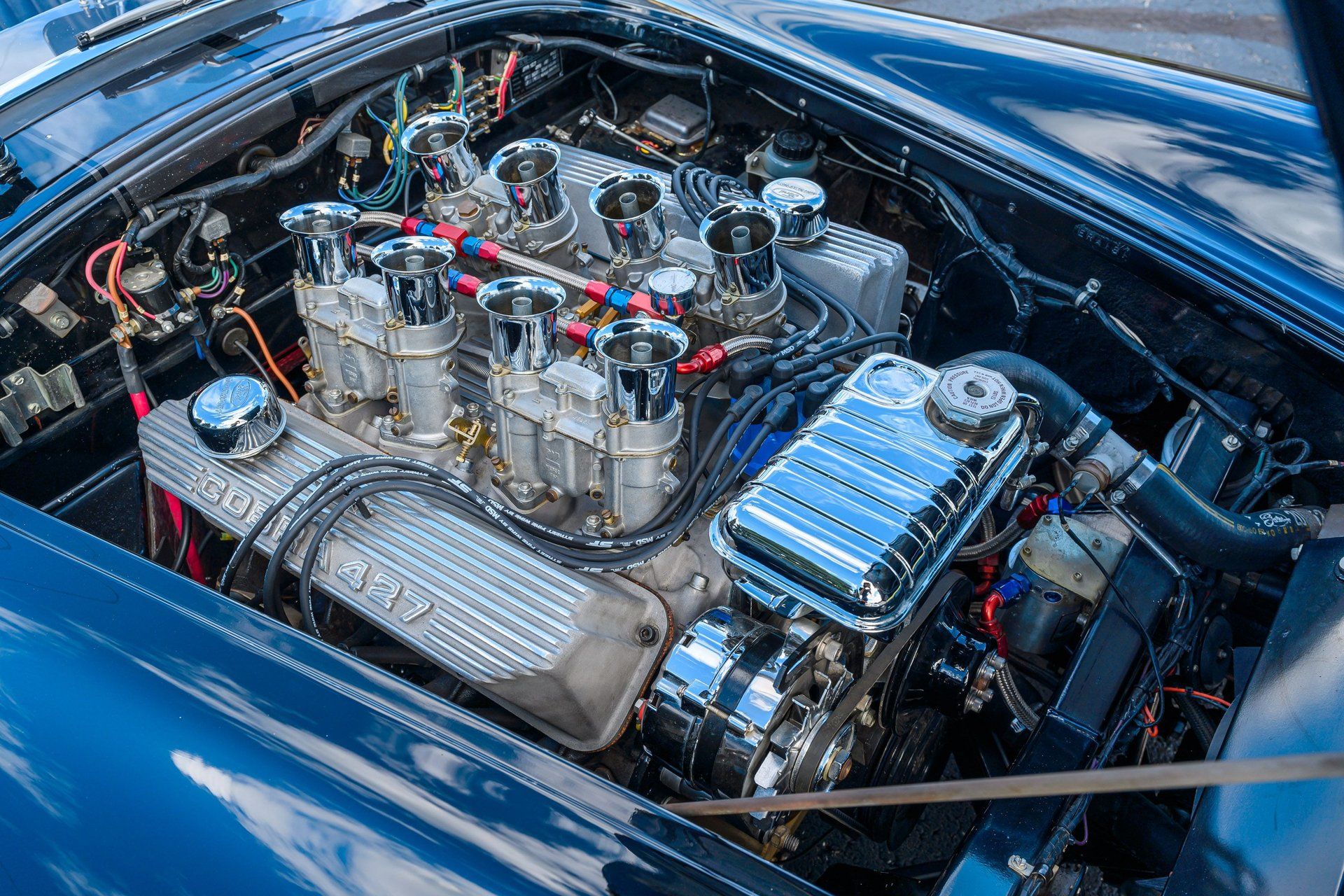 Powering the ERA replica of the 1965 Shelby Cobra is a 427SC engine, topped by an 8 stack of 4 48 Weber IDA carbs by Inglese Induction. Backing the engine is a NASCAR style Ford top-loader gearbox and Jaguar inboard disc rear end. This roadster has only 172 miles on the clock, and you can check it out here.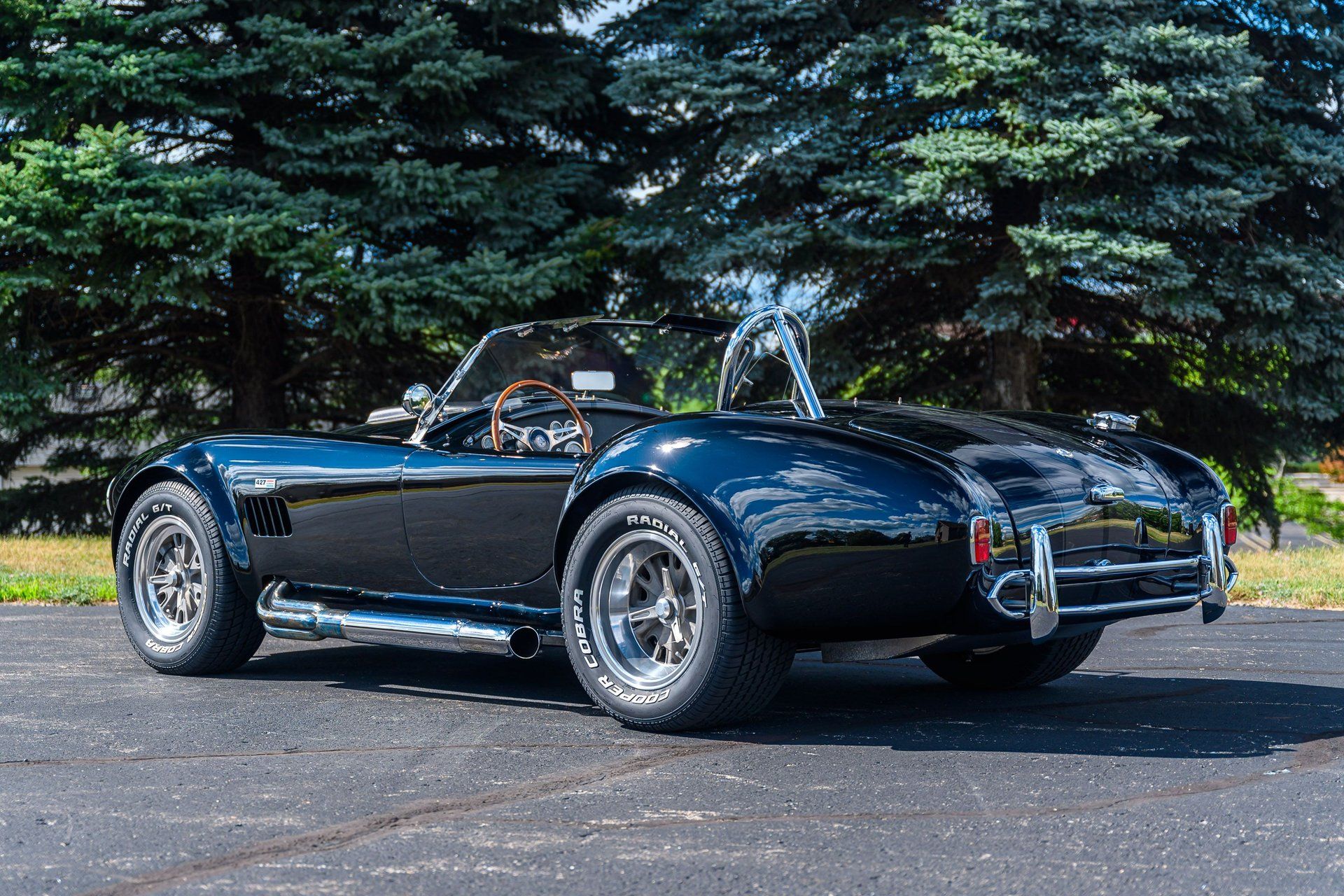 Nostalgic Motoring Ltd. is a full-service dealership. Check out their exciting inventory and their service department. Consignments are gladly accepted and they make the process easy. Visit https://nostalgicmotoringltd.com for mote details