Elevate your classic car collection!
---
In the realm of classic sports cars, few are as revered or as sought-after as the 1957 it oitMercedes-Benz 300 SL Roadster. Now, a stunning example of this iconic vehicle is available for acquisition, with an asking price of $1,790,000, presenting an opportunity for collectors to own a piece of automotive history.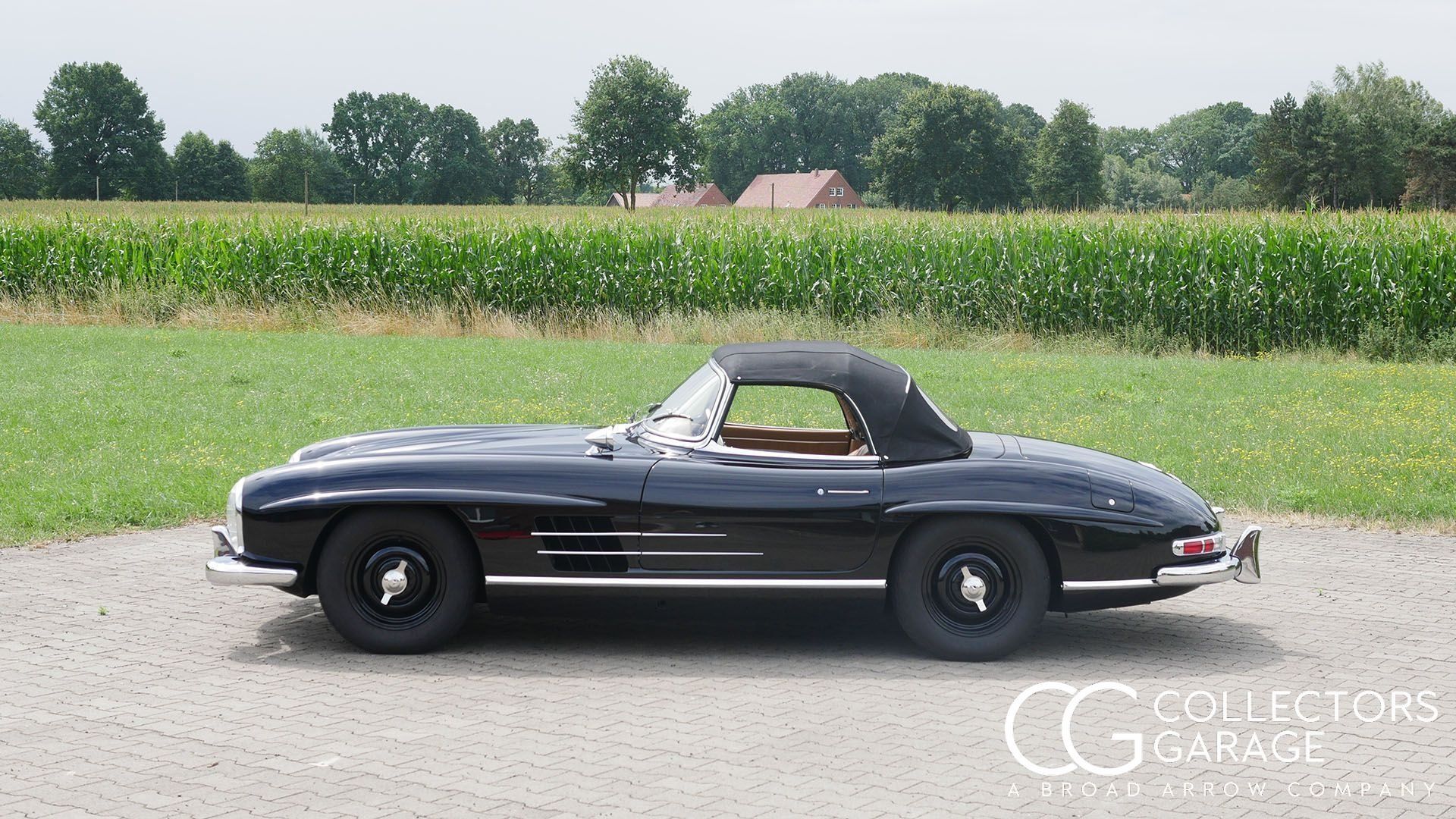 This particular 300 SL Roadster is distinguished not just by its pristine condition but also by its rarity. It is one of only 27 such vehicles that left the factory equipped with the coveted Rudge knock-off wheels. This distinction, coupled with the fact that it retains its numbers-matching engine, chassis, body, rear axle, steering gear, and original Rudge wheels, elevates its status in the world of classic car collecting.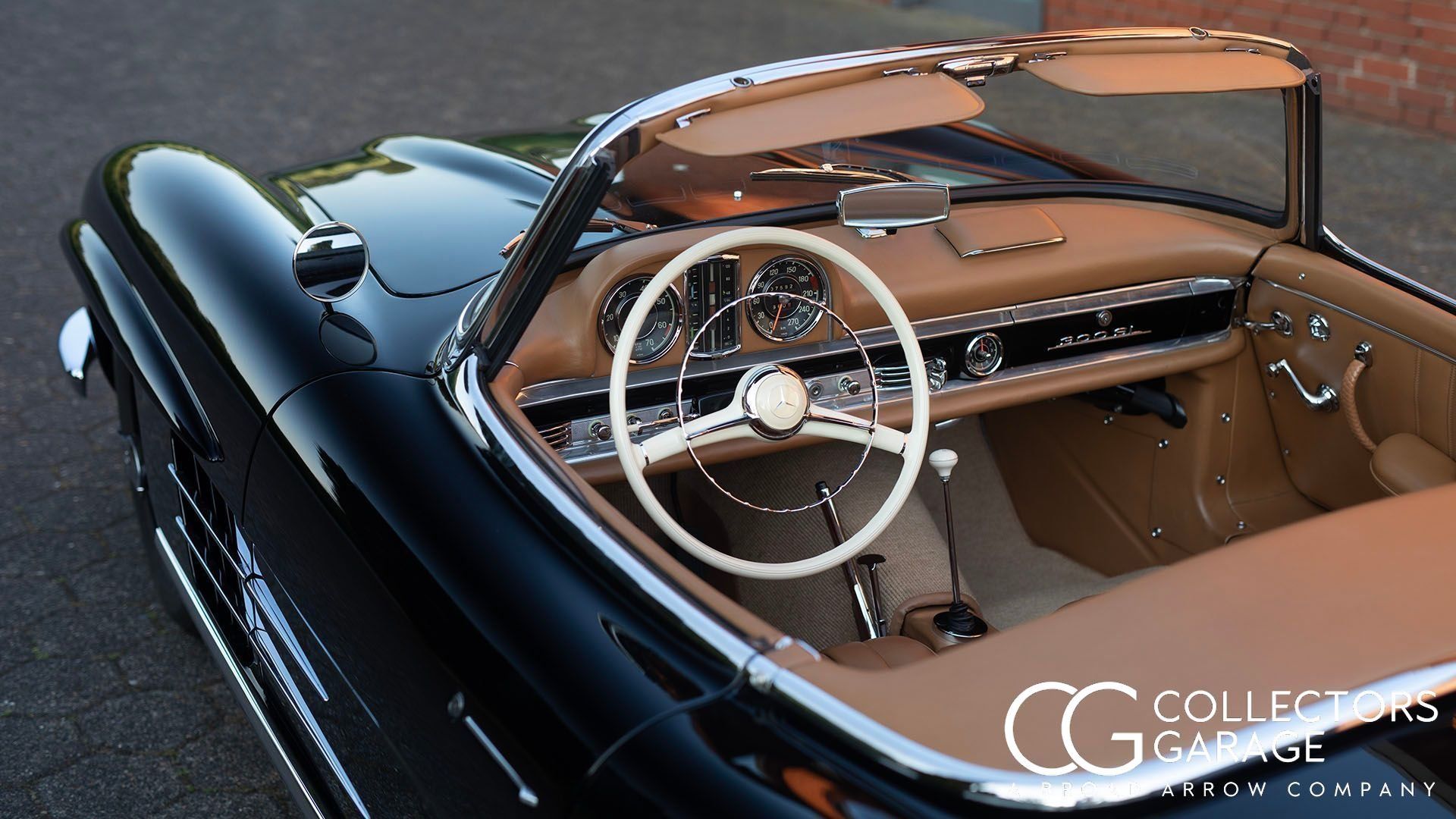 The Roadster underwent a comprehensive restoration around 2010, with the expert technicians at the Mercedes-Benz Classic Center in Fellbach, Germany, playing a pivotal role in its revival. The coachwork and interior were meticulously restored by Quality Cars s.r.l. in Pianiga, Italy, resulting in a vehicle that is as stunning today as it was when it first graced the roads.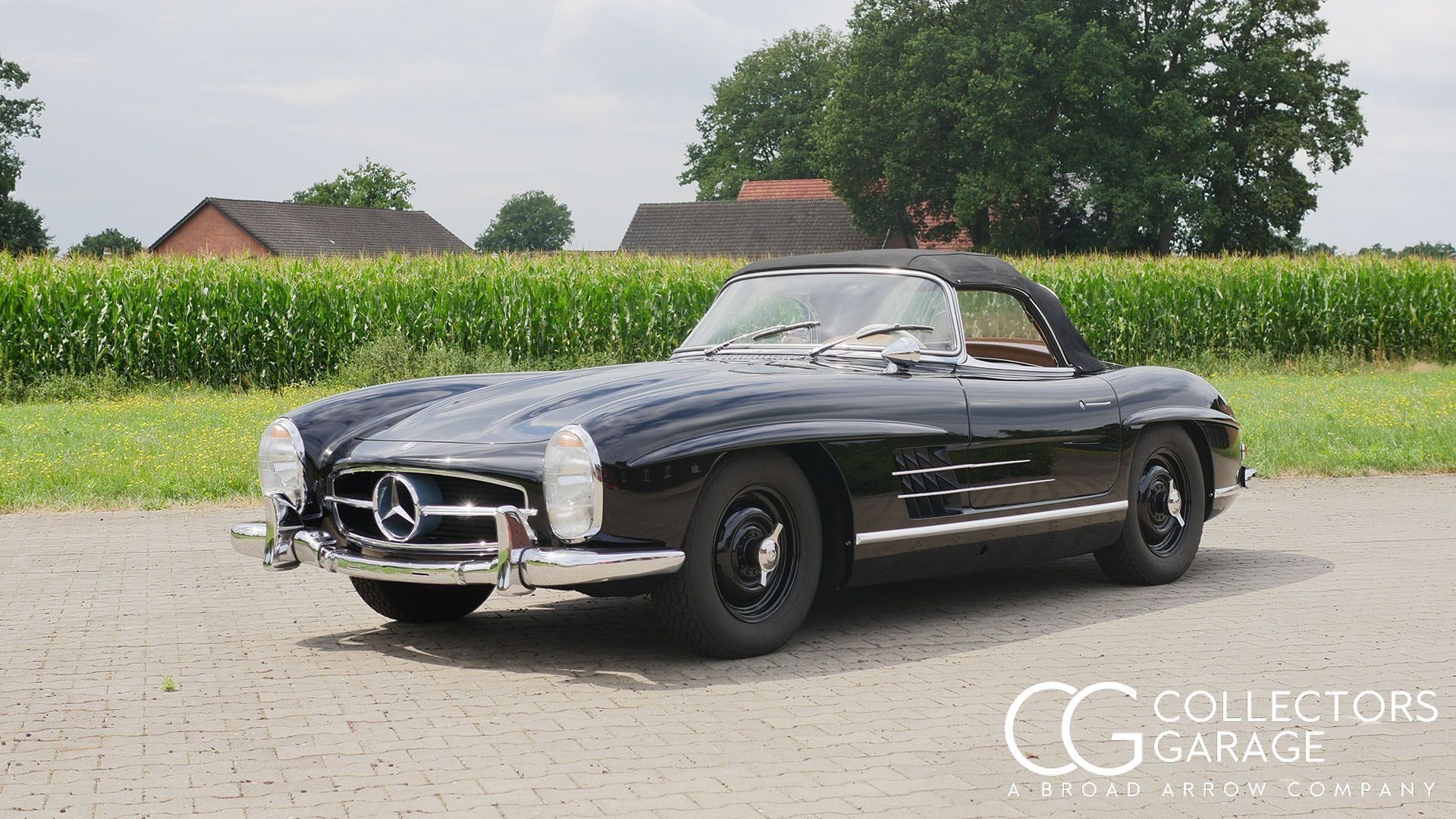 The car's striking black exterior over tan leather interior is not its only allure. It has been the subject of over €115,000 in further sorting and refining by Jürgen Kassen in Oerlinghausen, Germany, from 2015 to 2023, ensuring that every detail is in perfect harmony.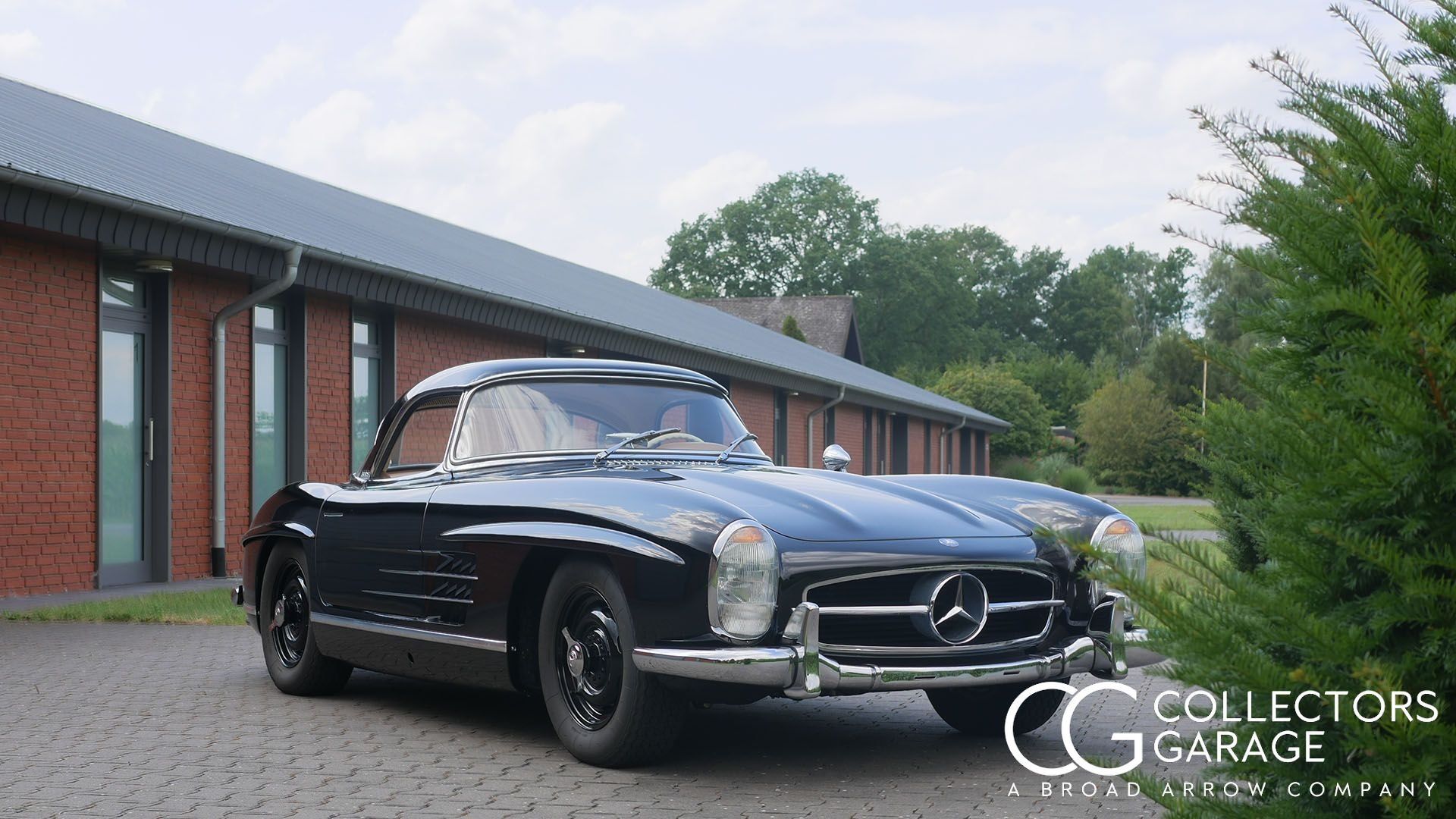 Its impeccable condition and historical significance were recognized when it was awarded First in Class IX (60th Anniversary Mercedes 300 SL) at the 2017 Zoute Grand Prix in Belgium. This accolade underscores its appeal not only as a collector's item but also as a star in concours and prestigious touring events, including the Mille Miglia.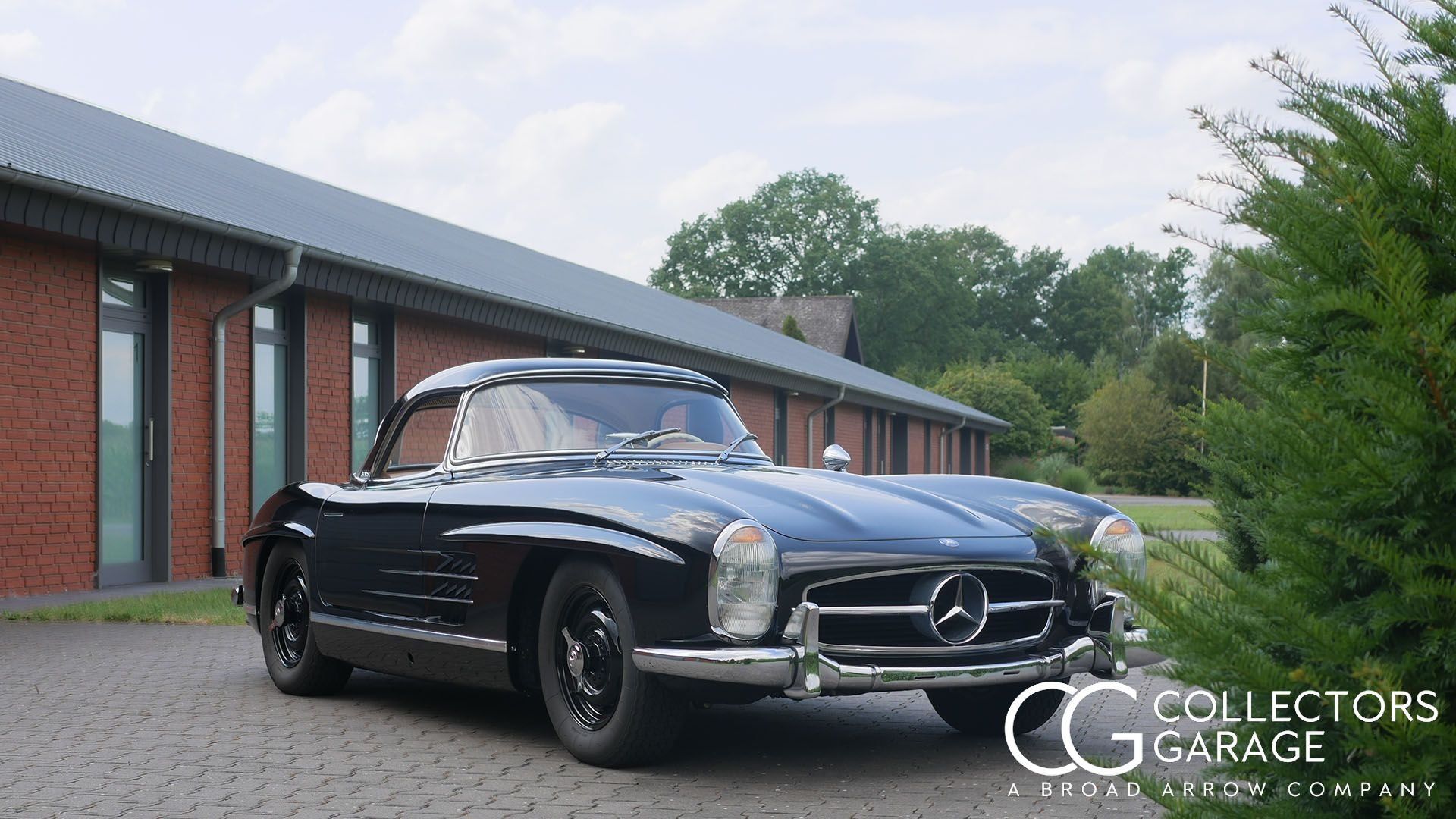 The sale of this 1957 Mercedes-Benz 300 SL Roadster, complete with a rare body-color hardtop, offers a unique opportunity. It stands as a testament to the enduring legacy and unparalleled craftsmanship of Mercedes-Benz, marking it as one of the most collectible and iconic sports cars ever produced.
Broad Arrow Group, Inc. ("Broad Arrow Group") and its subsidiaries, Broad Arrow Auctions, Broad Arrow Capital and Collectors Garage represent the collective vision of its founders, team members, and partners — to be the best advisor, marketplace, and financier for car collectors, with integrity, trust, and innovation. Broad Arrow Group is a holding company founded to develop and operate a portfolio of businesses and brands that address the needs of various segments of the collector car market and to transform the collector car industry. Learn more at www.broadarrowgroup.com