In the 1940s, International paved the way for the trucks that are on the road today.
---
It is easy to see how this 1949 International KB-3 could evolve into the modern truck. Modern day semis and heavy duty trucks in particular bear a striking resemblance to this truck, with its large chrome grille, rounded fenders tightly following the shape of the front wheels, platform style side steps, and large shiny stacks. That being said, mechanically this truck has more in common with today's passenger trucks. With a Gross Vehicle Weight Rating of just 6,650-lbs and a small block Ford power plant, the basis of the modern day truck is all there but this classic International gets the job done with so much more nostalgia. From its shiny red paint job to its beautifully crafted wood slatted bed, it is clear this truck was both purposefully built and well cared for.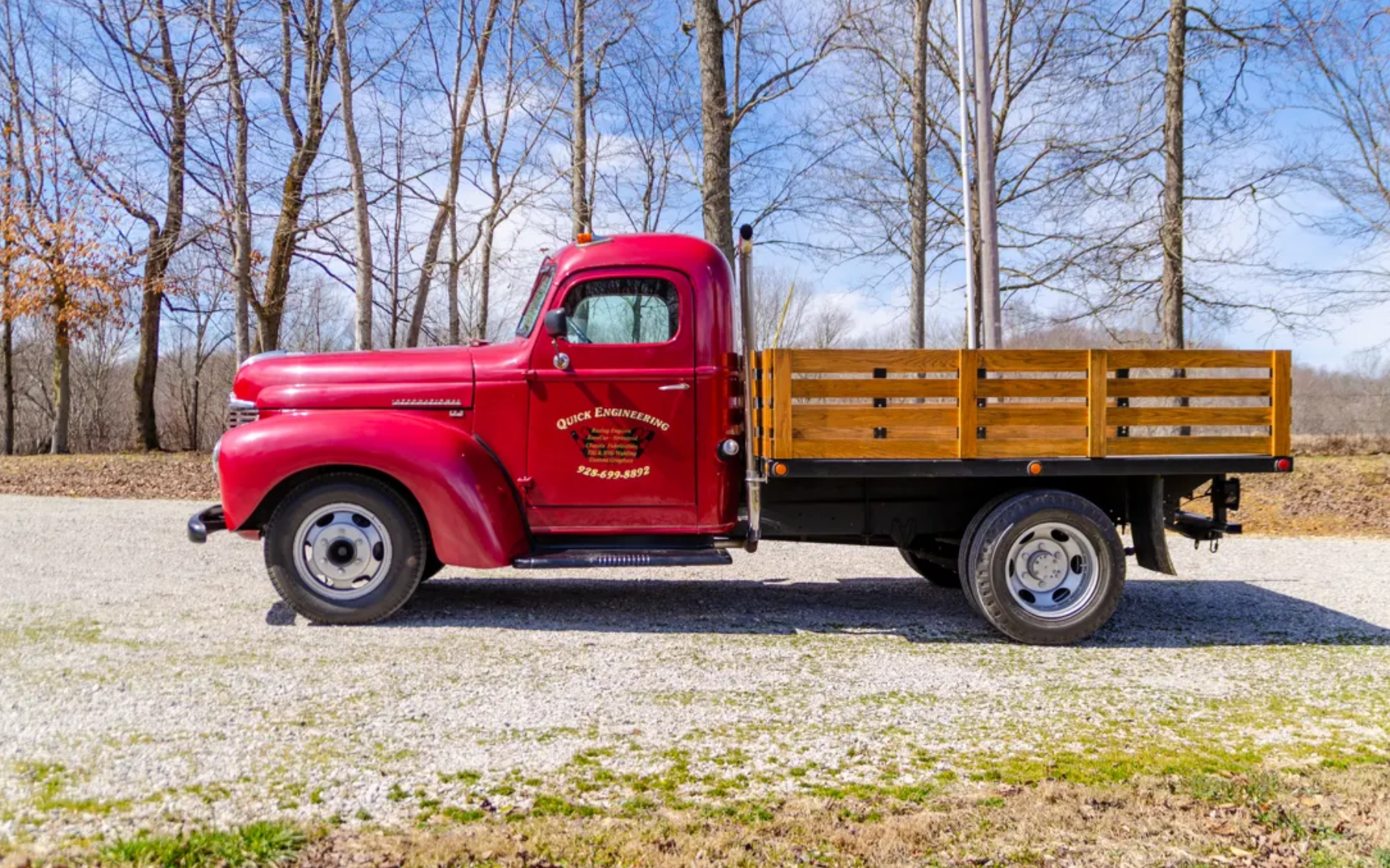 Really showing just how useful a truck can be, International built trucks for every task, from hauling local goods, as this truck is currently being used for, to, like this truck's original intended purpose, fire trucks. Despite its utilitarian nature, this truck's design is absolutely stunning. Inside is a spacious cab with a simple color matched dash holding a straightforward gauge cluster, a cloth covered bench seat, and a floor mounted shifter. Subject to a restoration some years ago, only minor details, such as a missing lock cylinder and decommissioned original gauges, were overlooked. Under the hood is a 302-cid Ford engine mated to an automatic overdrive transmission.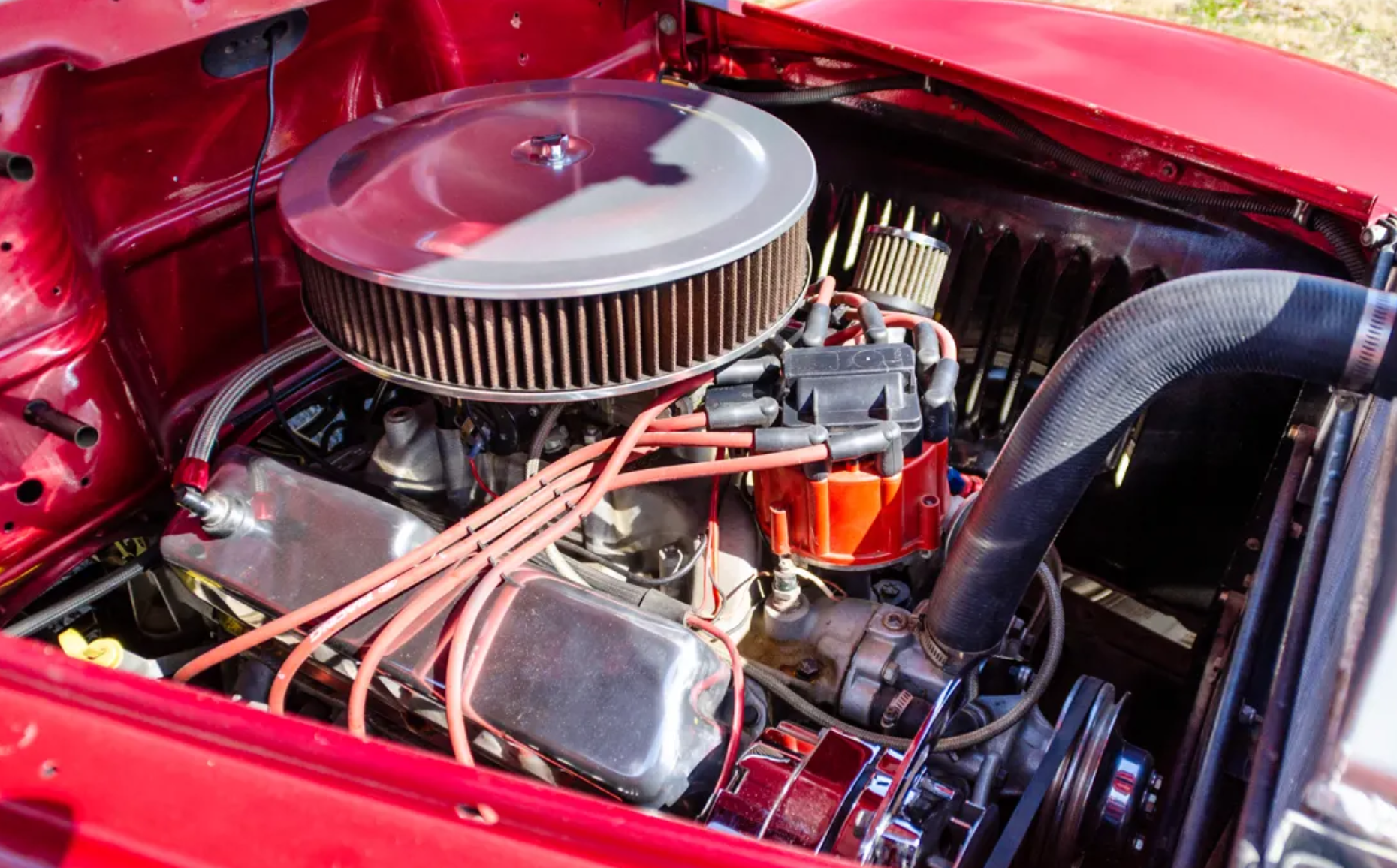 For the last ten years this truck has been used as a shop truck for a Kentucky based engine builder who has managed to keep the mileage around 80k, but it is now ready for new ownership. This 1949 International KB-3 is being offered at auction on Clasiq.com. With minimal work and maybe a Holley digital dash this truck could be a real show stopper but it might be just as happy hauling local goods around the small American town.