1971 marked the end of an era for Mopar fans. In the blink of an eye the HEMI left the muscle car stage as quickly as it came and with it, the 440 Six Pack went as well.
---
While it lasted though, the HEMI and 440 cars of the 1970s were really something incredible. With an arguably underrated 425-horsepower and 385-horsepower, respectively, and muscle car style like none other, these cars were some of the most revered on the road. Unfortunately, many of them fell victim to ignorance and not a whole lot of them have survived the last 50-years.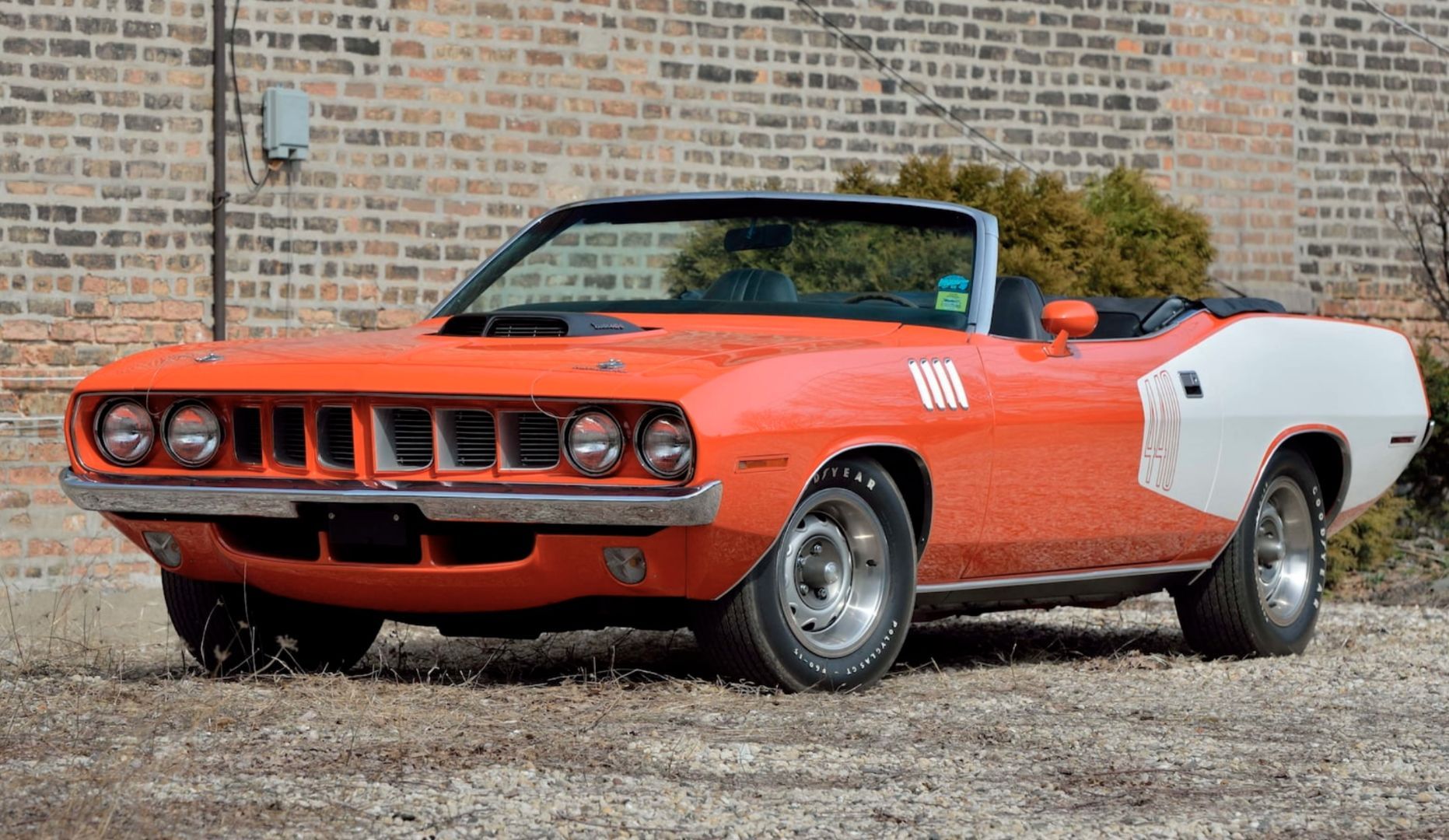 As a main attraction for Mecum's Indy Auction, Collector Tom Lembeck is putting four of his 1971 Mopars up for bids. Among the collection is a Winchester Gray Convertible 'Cuda, a Tor-Red Convertible 'Cuda, a Bright Blue Challenger, and or favorite, a Sno White HEMI 'Cuda. All of the car's finishes are contrasted with billboards or a stripe package, all come complete with their original big block power plants, and each one has its own interesting and documented history. While all of these cars are extraordinary in their own right, we couldn't help but pick a few of our favorites.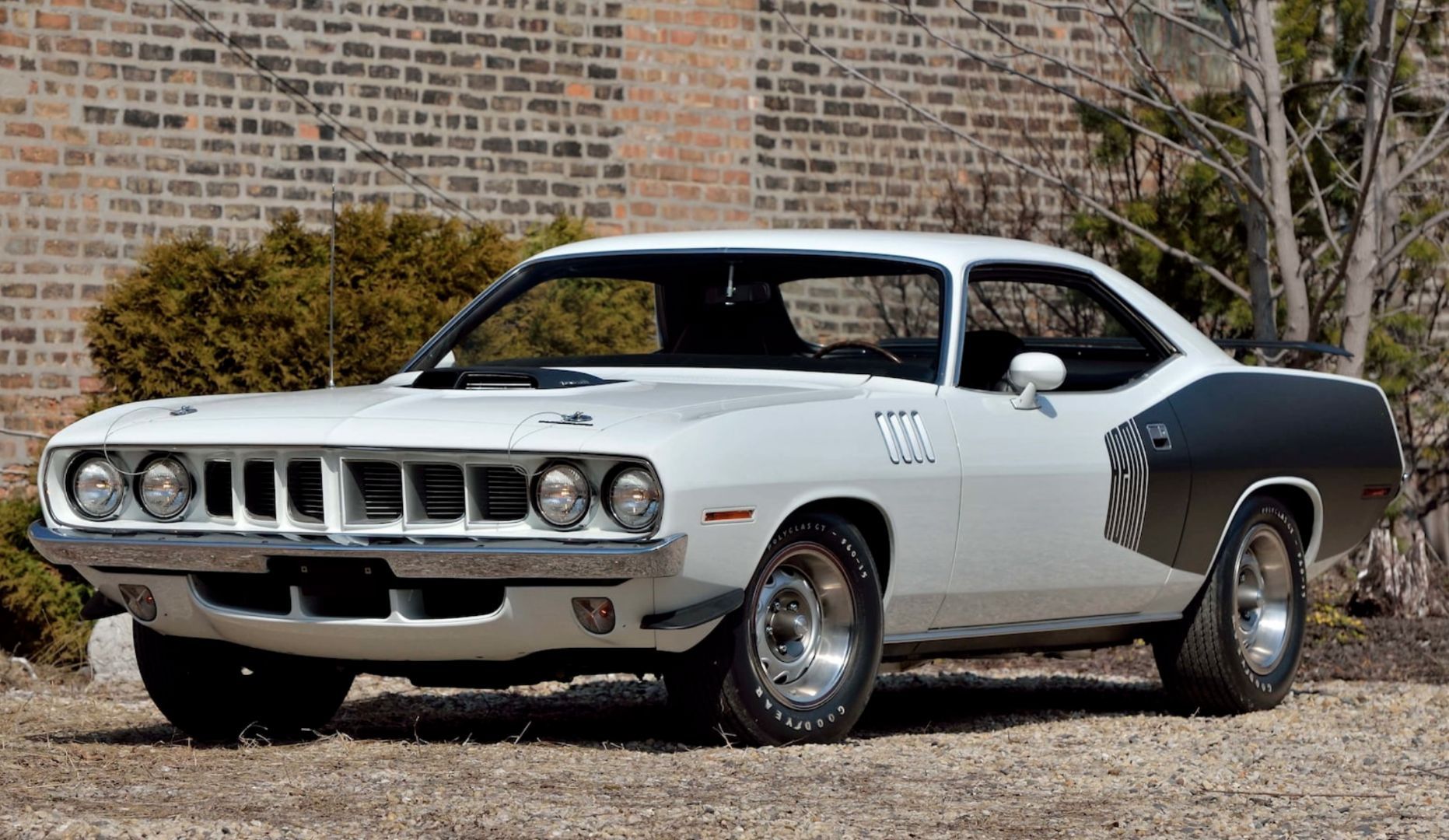 Topping our list is this 1971 Sno White Plymouth HEMI 'Cuda, and not just because there is something special about a clean white muscle car accented with copious amounts of black and chrome. This is one of the just 59 4-speed HEMI cars produced in 1971 and since then it has managed to hold on to its original sheet metal and driveline including the 425-horsepower 426-cid HEMI. If that wasn't enough, this car was also ordered with the premium SRX9 black leather interior, Rallye wheels, and A34 Super Tack Pack.
As one of the rarest of the collection, the Winchester Gray HEMI Cuda Convertible is 1 of 12 produced for 1971, seven were built for the U.S. market and five were exported. Only three were equipped with the factory A833 4-speed manual transmission and only one convertible was finished in Winchester Gray. This factory HEMI 4-speed convertible was exported to France for its original owner and repatriated in 1993. It is equipped with power steering, power brakes, power windows, and Rallye wheels.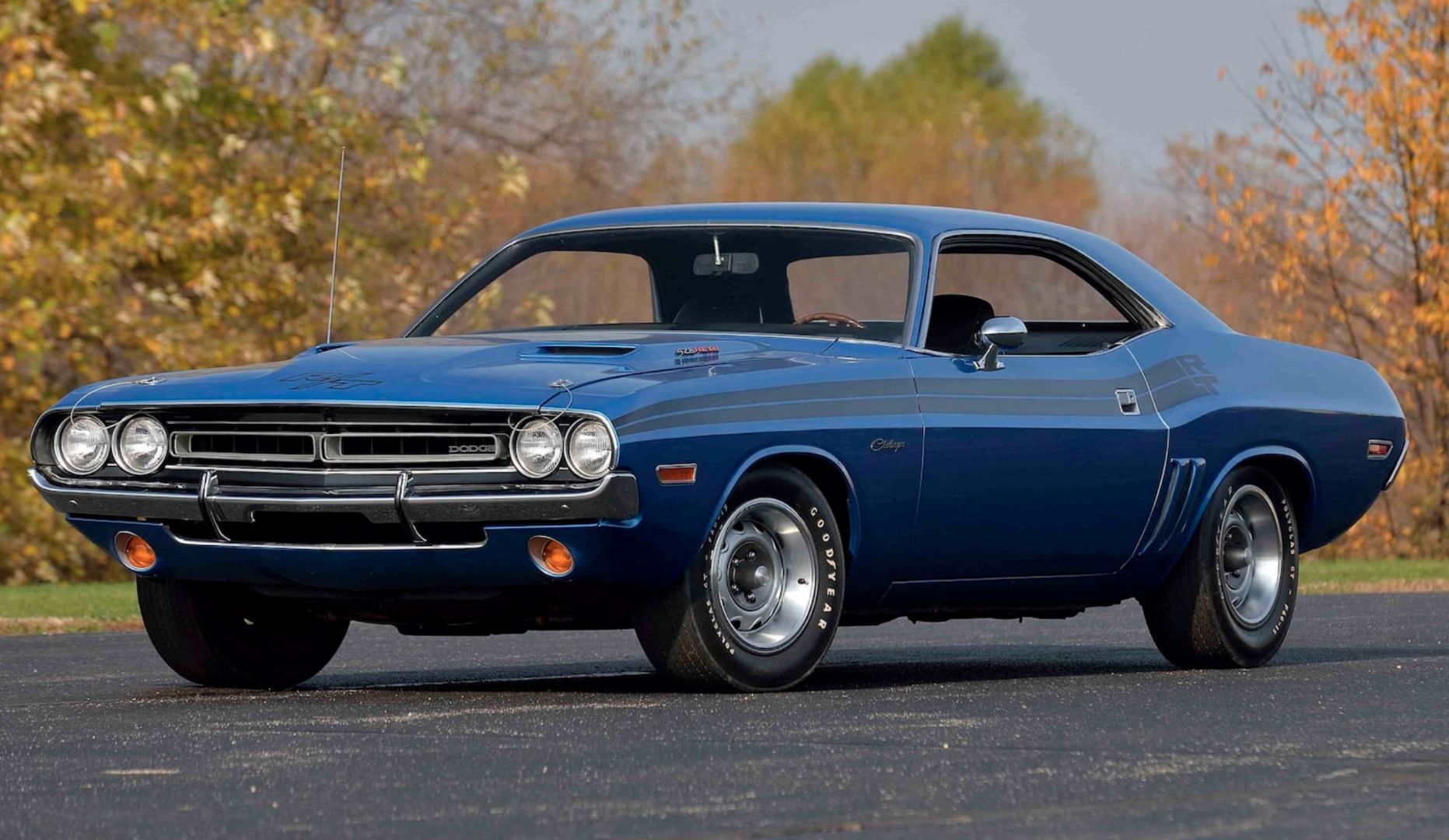 If originality is what you're going for, it doesn't get much better than an unrestored numbers matching  HEMI Challenger R/T. Being one of only 71 examples produced in 1971 it is pretty extraordinary that this Bright Blue Metallic HEMI Challenger R/T has managed to hold on to its original engine, transmission, rear end, and paint, with the exception of the front valance which has been refinished. It is also equipped with power brakes, a tachometer, and 15-inch Rallye wheels.
Regardless, all of these cars are truly exceptional and if you have been looking for a HEMI or a 440 car for your collection, you will not want to miss The Class Of '71 at Mecum's Indy Auction.