Before it was a modern executive saloon car, the Maserati Ghibli was a grand tourer with revered styling and feared performance capabilities.
---
Making its debut at the Turin Motor Show in November 1966, Maserati's Ghibli was a low slung car with a shark like body. Its menacing looks were aided by a long and wide track that in turn lended to its performance capabilities and an inevitable reputation. Under the hood, an incredibly powerful 4.7-liter V8 engine paired with either a 4-speed manual or a 3-speed automatic transmission makes a generous contribution to the aforementioned reputation. All things considered, Maserati's supercar contribution of the 1960s was able to rival Ferrari's Daytona for much less making it a strong contender for one of the top sports cars of the 1960s.

Bonham's is offering this stunning 1967 Maserati Ghibli 4.7 Coupe at its upcoming Amelia Island Auction. Undergoing a proper rotisserie restoration by Milestone Motorcars in Delray Beach, FL. chassis Number. Am115.074s Ghia coachwork is in excellent condition. Its original numbers matching 4.7-liter DOHC engine has been rebuilt incorporating four Weber carburetors and is rated at 330-horsepower. According to Maserati records the car is finished in its original Blue Sera over a Senape leather interior and it appears almost completely today as it was built. The exception to this is the current 5-speed manual ZF transmission, as it was built with an automatic transmission. However, this transition was made while under the care of Roberto Benelli, the original owner and President of the Mugello Racing Circuit in Tuscany, Italy.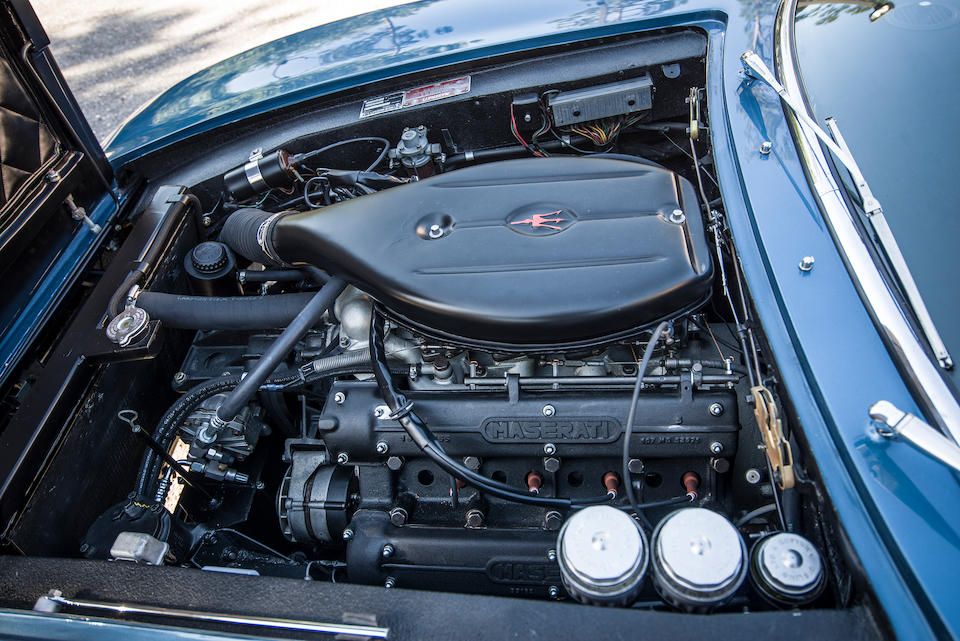 For the last 30 years, this 1967 Maserati Ghibli has been under ownership in Wisconsin and now it is ready for a new owner. The car is accompanied by a comprehensive binder documenting the work, displaying photos and details of the restoration along with a tool kit and a wheel wrench. For more information on this incredible opportunity click here.