This Japanese SUV can beat any Jeep.
---
When you think of Toyota the first thing that pops into your mind may not in fact be offroading performance. However, back in the day, the Japanese brand was capable of producing some pretty intense beasts of utility. One such model is the Toyota FJ40 which combined some of the best truck engineering of its time with old school style and comfort to match. This particular vehicle from 1975 is a great example of that dedication to the pursuit of off road speed and utility. So what exactly makes this ruck so adept at tackling even the harshest situations both on and off the road?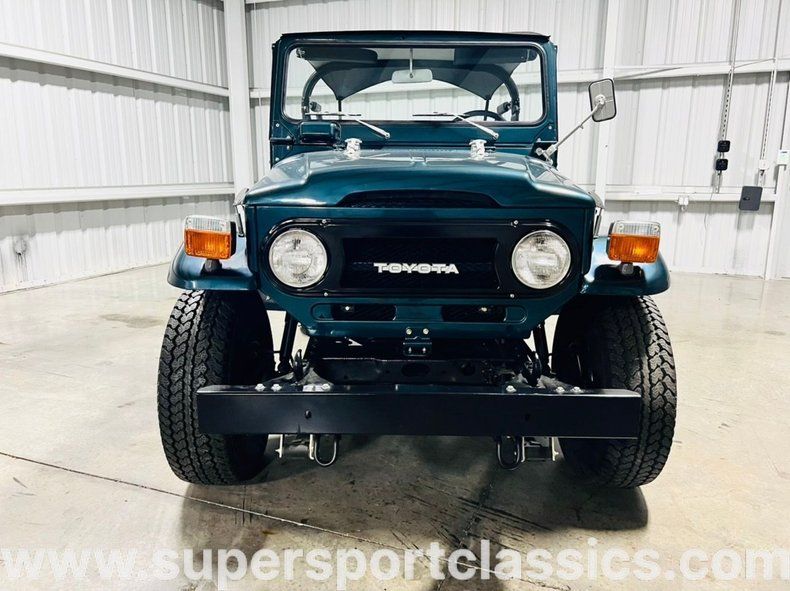 First of all, there is the powerhouse which sits under the hood in beautiful fashion, one which you might not expect from a vehicle like this. All six-cylinders forest full force as the military-style automobile climbs over everything from rocks to mud piles. From the factory, this engine roared to life with violent exuberance that real enthusiasts were completely excited by. Another thing that took the off-road commuting by storm was the four-speed manual transmission. Such a gearbox was once capable of providing the best driving experience available to anyone with a love for tactile shifting.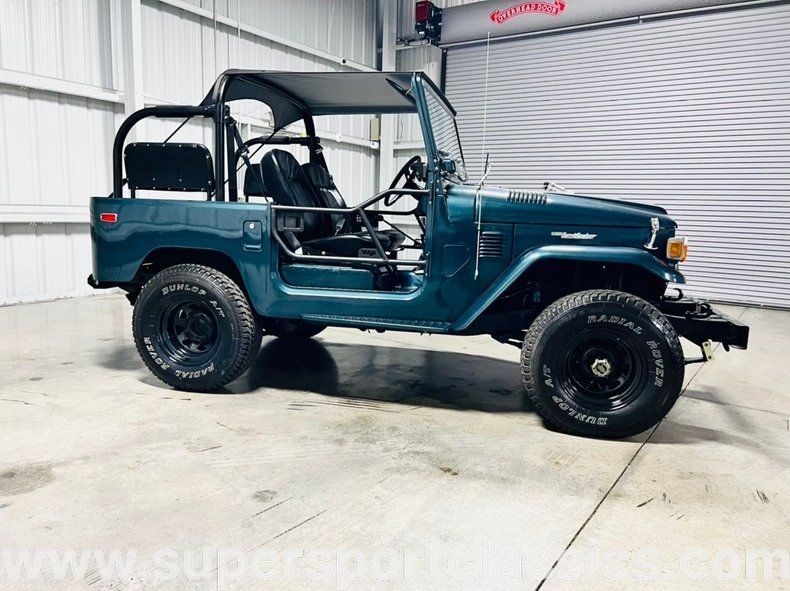 Some of the best features that make the powertrain great for a modern audience include the freshly rebuilt carburetor and new wiring. It definitely needs all of the help it can get with such large 31" tires to spin whose all-terrain classification makes them a major asset. On top of all of that mechanical greatness, the vehicle has been treated to a full nut and bolt frame-off restoration which perfectly sums up everything you need to know about this automobile's quality. With all of this in mind, it seems this Toyota is one of the best classic utility models out on the market today, a great reason for you to consider the truck for your automotive purchase.
To see more great classics like this one visit https://www.supersportclassics.com