If ever there was a single pre-war car that deserved to be updated with modern technology, its the Beverly Cord.
---
Ahead of its time in 1936, the Cord Beverly was the first American designed and built car to feature front wheel drive and hidden headlights. It also revolutionized the way front ends were designed with its radiator being completely hidden behind horizontal louvers. Other features included a concealed fuel filler door and variable-speed windshield wipers. While these items may seem like small enhancements, at a time when vacuum operated windshield wipers were standard, it was a big deal to be able to see and accelerate at the same time during a rainstorm. However ahead of the competition a car is, it hardly ever remains that way and as such today the very few Cords that remain are no longer ground-breaking vehicles. With this in mind there are few other cars that are as deserving of the restomod treatment than the Beverly.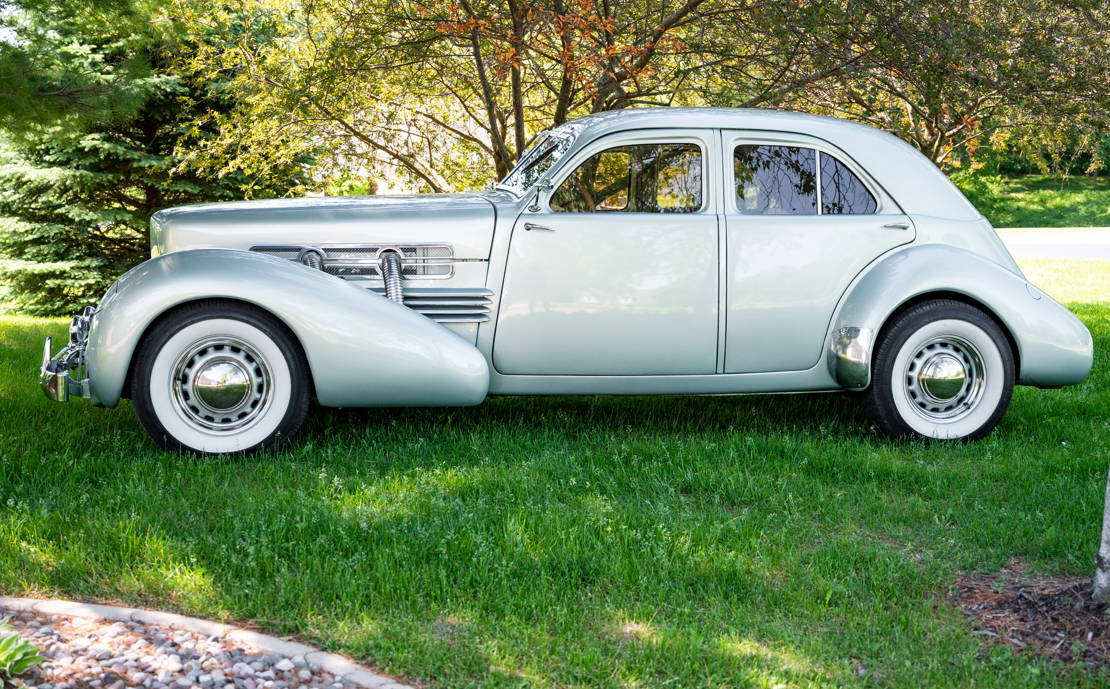 This 1936 Cord Beverly was delivered to Young's Kustoms Inc. with the simple instruction to "build it right" and the team truly delivered. The rebuild included some original and OEM sheet metal and some hand fabricated sheet metal as well. Finishing off the no-expense-spared body reconstruction is a Pale Agave Kirker finish that is truly eye-catching. WheelSmith Artillery wheels were wrapped in Coker whitewall tires giving the car a very original look.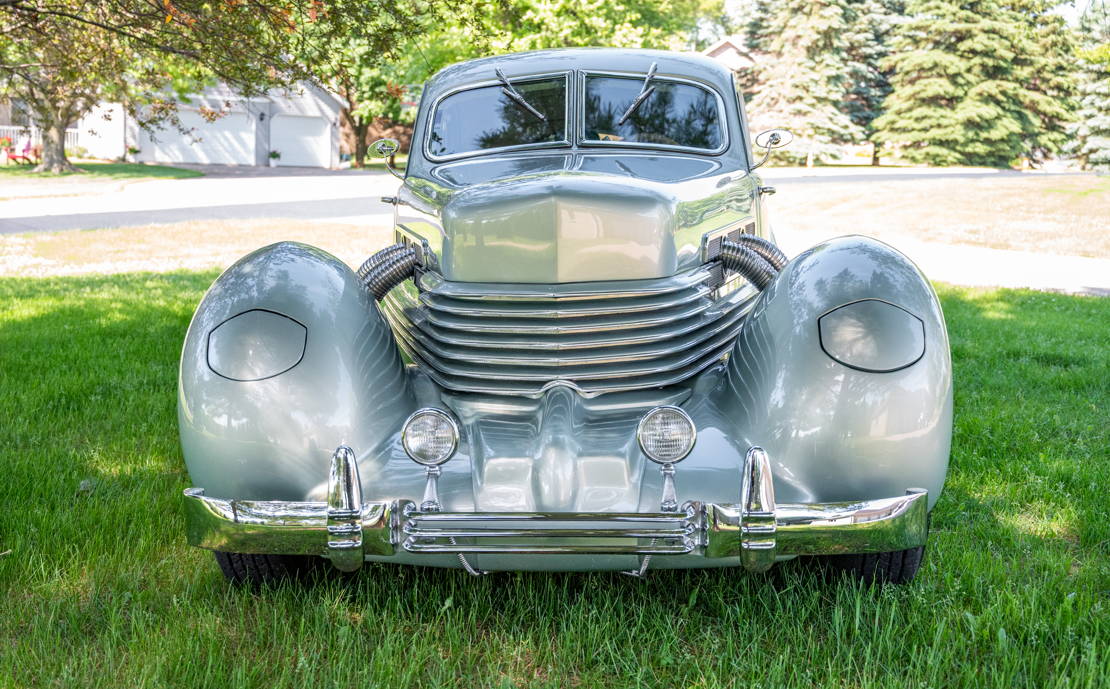 Inside is an original looking dash with a double din touchscreen stereo mounted low so as to not stand out. Likewise a custom-made gray leather upholstery does not stand out as un-original either but tastefully adds a modern touch to a classic design. Under hood and underpinning modifications to the originally front wheel drive car were more extreme. For power, a new GM crate engine topped with an FI Tech fuel injection system was installed longitudinally and is backed by a TH350 automatic transmission. Underpinnings include a leaf sprung 1980s GM rear end and a Jaguar XJ6 front suspension. This is an absolutely stunning car that is sure to draw attention on the street as well as at the show. For more information on this car click here.