This car combines luxury, speed, and raw power, and it's impressive.
---
It is no secret that we love the Mercedes AMG GT and the incredible origin story that exemplifies German performance's essence. Its sleek styling first catches the eye, making the car stick to the road even better with its superior aerodynamics. After some quick inspection, most people will understand why the sports car is so attractive to audiences around the globe. This particular GT is unique because it is one of the newest and best-looking examples we've seen yet. So what makes this car such a special vehicle even when compared to its brethren of the same model?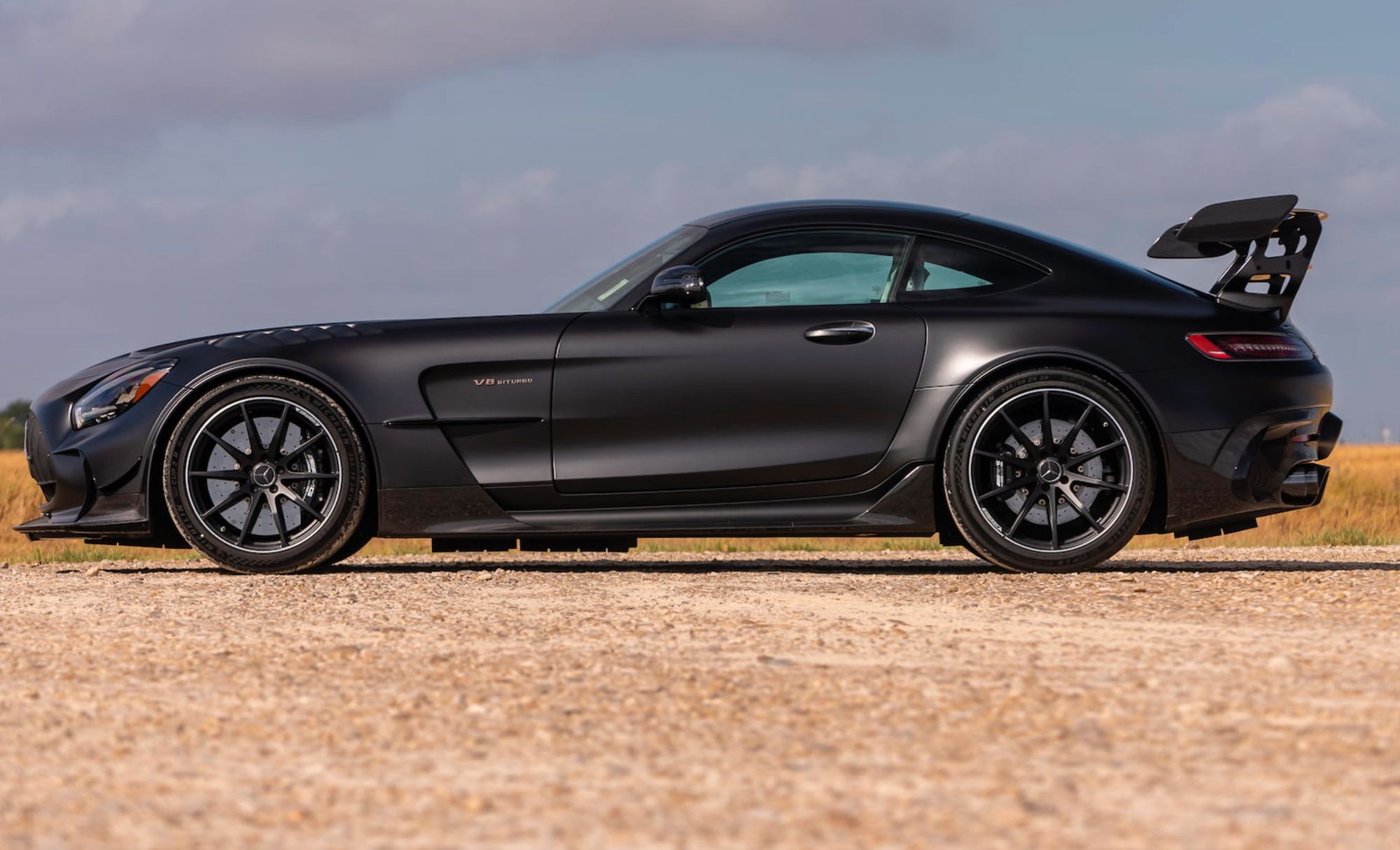 One of the biggest reasons this German performance car stands out is the Black Series distinction, which gives the vehicle a dark personality. This is quite visible with the aerodynamic bodywork, wing, and splitters as these features increase that chilling air of pure confidence surrounding the vehicle. One of the biggest reasons this car looks so incredibly good is the perfect set of Mercedes-Benz wheels. These black racing-inspired models were made for the track combining lightweight, great looks, and iconic design. Even the wheels of this sports car have their own personality.
Under the hood, you can find an iconic piece of this car which was made to show the brand's ability to work with low-displacement engines. This is seen with the 4.0-liter V8 engine, which utilizes a Bi-Turbocharging system that produces maximum power while limiting lag. In total, this all adds up to an astounding 720 horsepower and 560 ft//lbs of torque which is enough to blow most similarly priced German sports cars out of the water. Overall, this is an excellent option for any enthusiast with a taste for Mercedes and a passion for speed. If that sounds like you, you should consider this AMG GT for your next automotive purchase.