This ultra rare automobile is ready to race.
---
In 1970, Plymouth released a vehicle that shocked the world in terms of absolute aggressive performance and style. It was called the Hemi Cuda, known for its engine and solidified by its good looks. Quickly dominating the muscle car movement, we know now that these are some of the rarest and most valuable vehicles to ever exit a Mopar production line. However they can be pretty hard to find, that was until now anyways.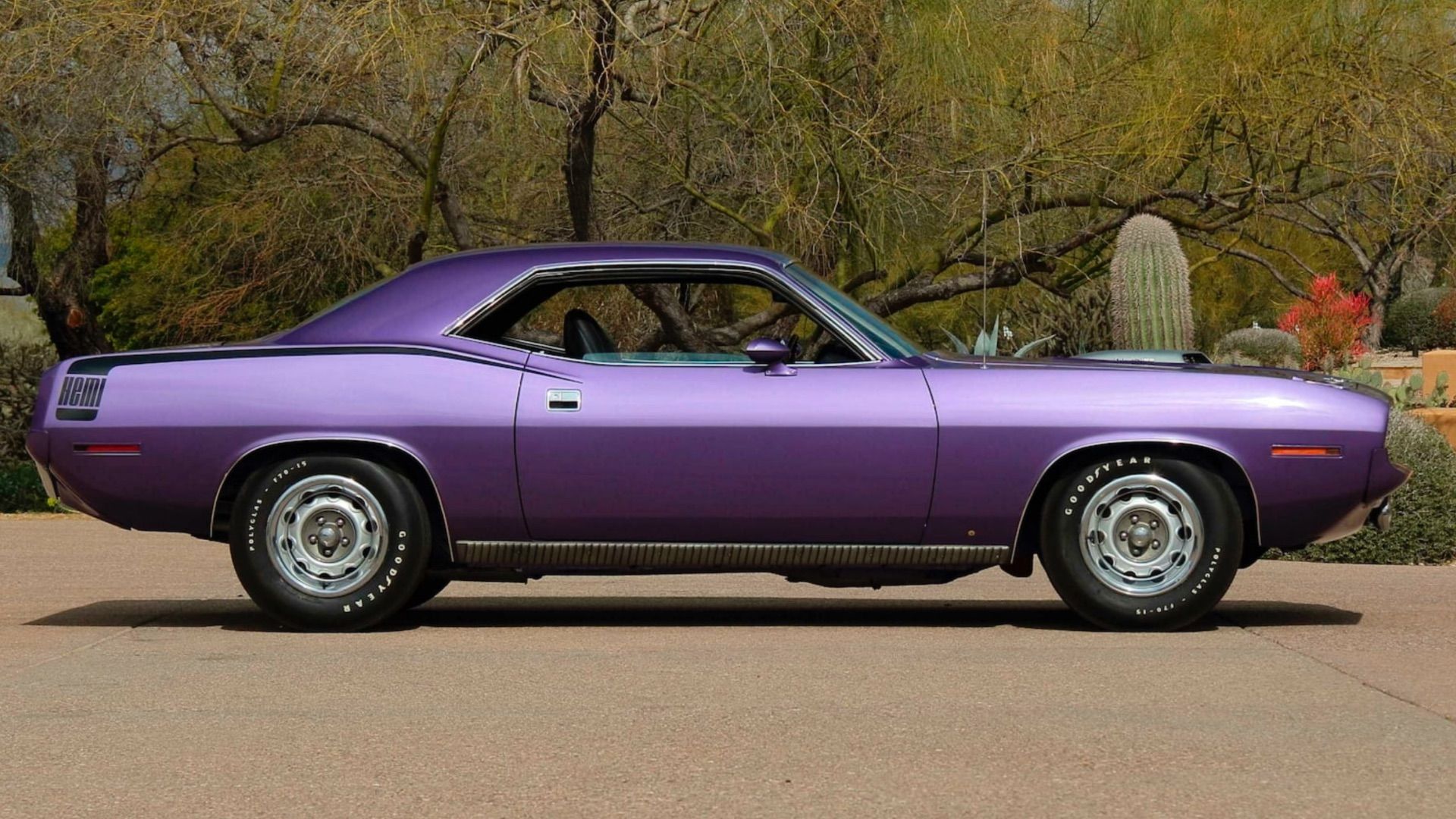 Built in 1970, this Hemi Cuda is one of only 284 examples produced. This is a great number on its own but when you start looking at the options presented you might get a better idea of just how valuable this car may be. One of the rare options is the four-speed manual transmission, that's actually what gives it its one and 284 status. On top of being really fun to drive, this would've been a clear distinct factor that made it an enthusiast car for the time.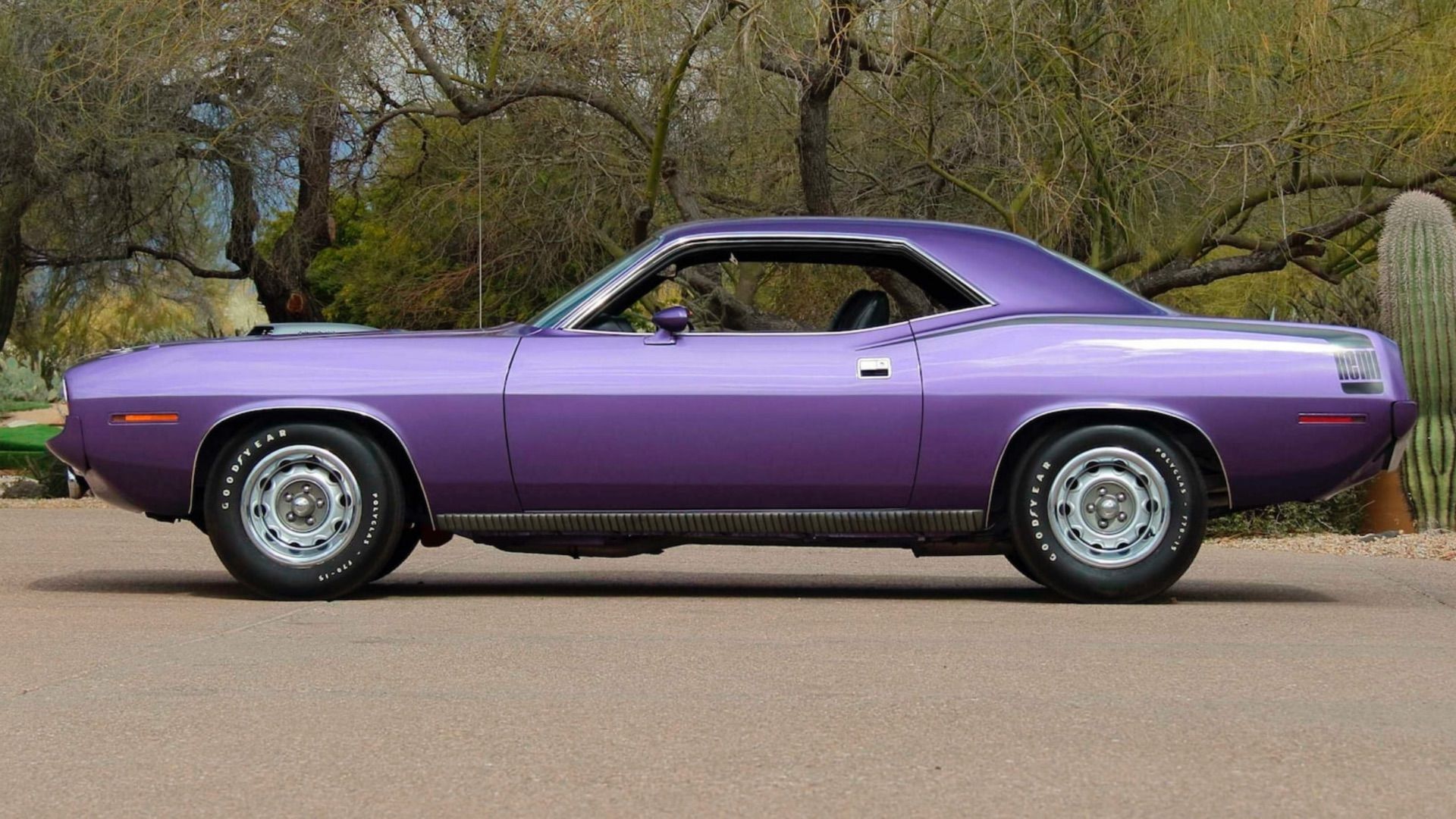 As long as we're talking about performance, you can't mention a hemi Cuda and not talk about the 426 in.³ V8 under the hood. That 425 hp engine utilized the iconic and innovative hemispherical head design to make about 1 hp per cubic inch of displacement, at least on paper. In reality, these engines were dramatically underrated making it an awesome surprise for anyone who got behind the wheel. That's definitely a surprise that you'll feel when you drive down the road and see your FC7 violet metallic Cuda on one of these upcoming bright summer days.