With a powerful diesel engine and massive mud tires, this is the right tool for any off-road job.
---
There are a lot of Willys jeeps out there, however none of them quite feature the sort of power and attention to detail as this particular classic custom monster. Incredibly high listed suspension, massive mud tires, and an engine can handle just about anything making this car the perfect off-roading monster. All of this is accomplished, of course, through the years of the diesel powertrain but you might not expect what you'll find within the engine bay of this truck. This especially applies to anyone with the mindset of there's no replacement for displacement.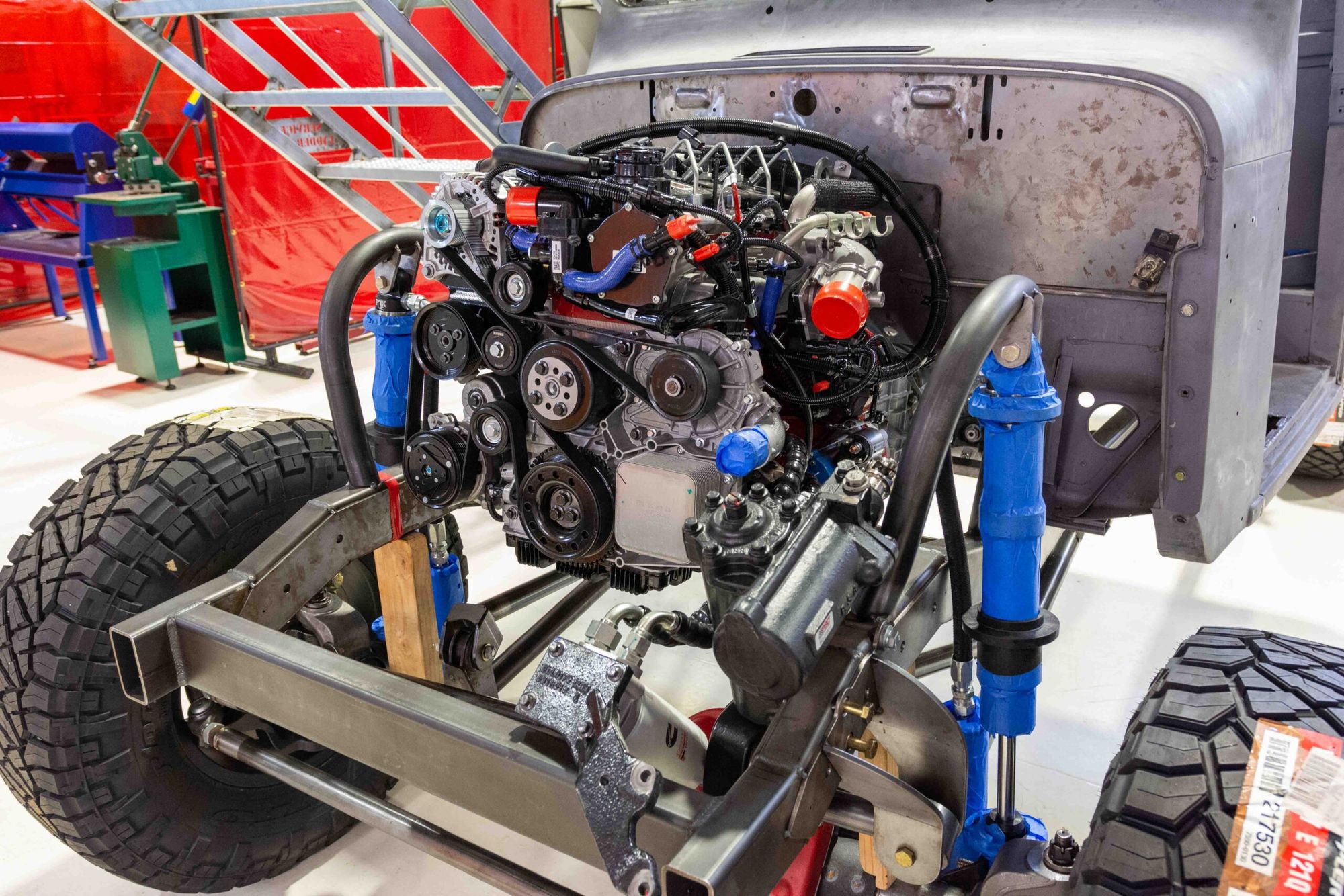 s of displacement flows through the turbo diesel block within this 1961 Willys jeep. On top of that, the truck features four-wheel-drive, pretty much essential for anything involving slick surfaces. All of these cool features are things you might expect from a resto modded utility vehicle, but this special model has a lot of neat tricks that most people would only ever see in the show truck. One feature is the fully custom interior which reflects more of a luxurious vibe rather than one of pure performance.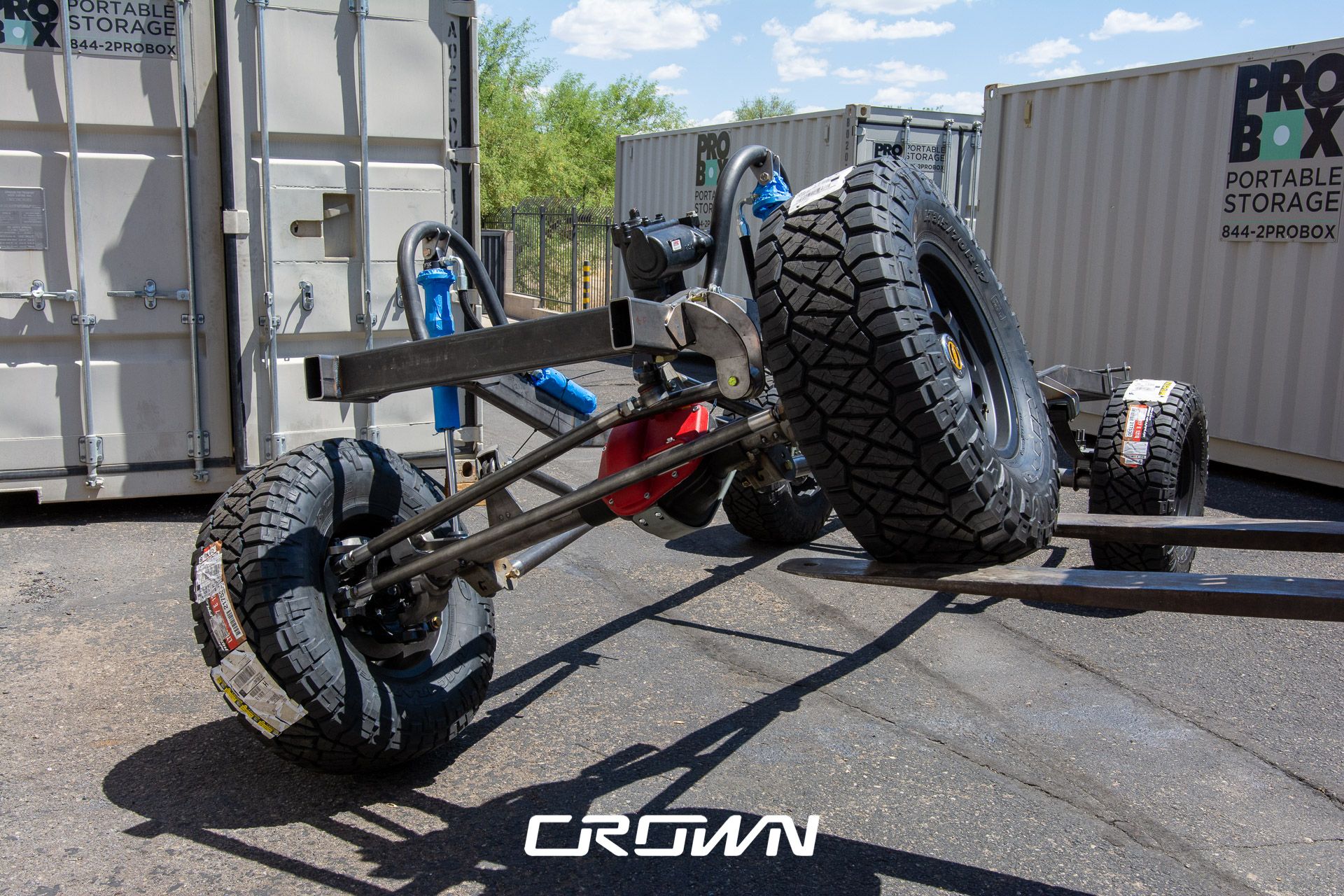 Sure, it may have a roll cage but it certainly doesn't take away any comfort while driving in a normal situation. Complementing that interior is an equally stunning dark gray metallic, or even silver, paint job on the perfectly Restored body. Incredibly enough, unlike pretty much any race car, you'll also find a fully functioning air-conditioning system within the vehicle. These days the driver of this vehicle can enjoy the peace of mind of being able to tackle everything from slick mud roads to violently rough terrain with power and speed to match. Hopefully, this will be a big influence on the future of diesel and utility vehicle/truck modifications.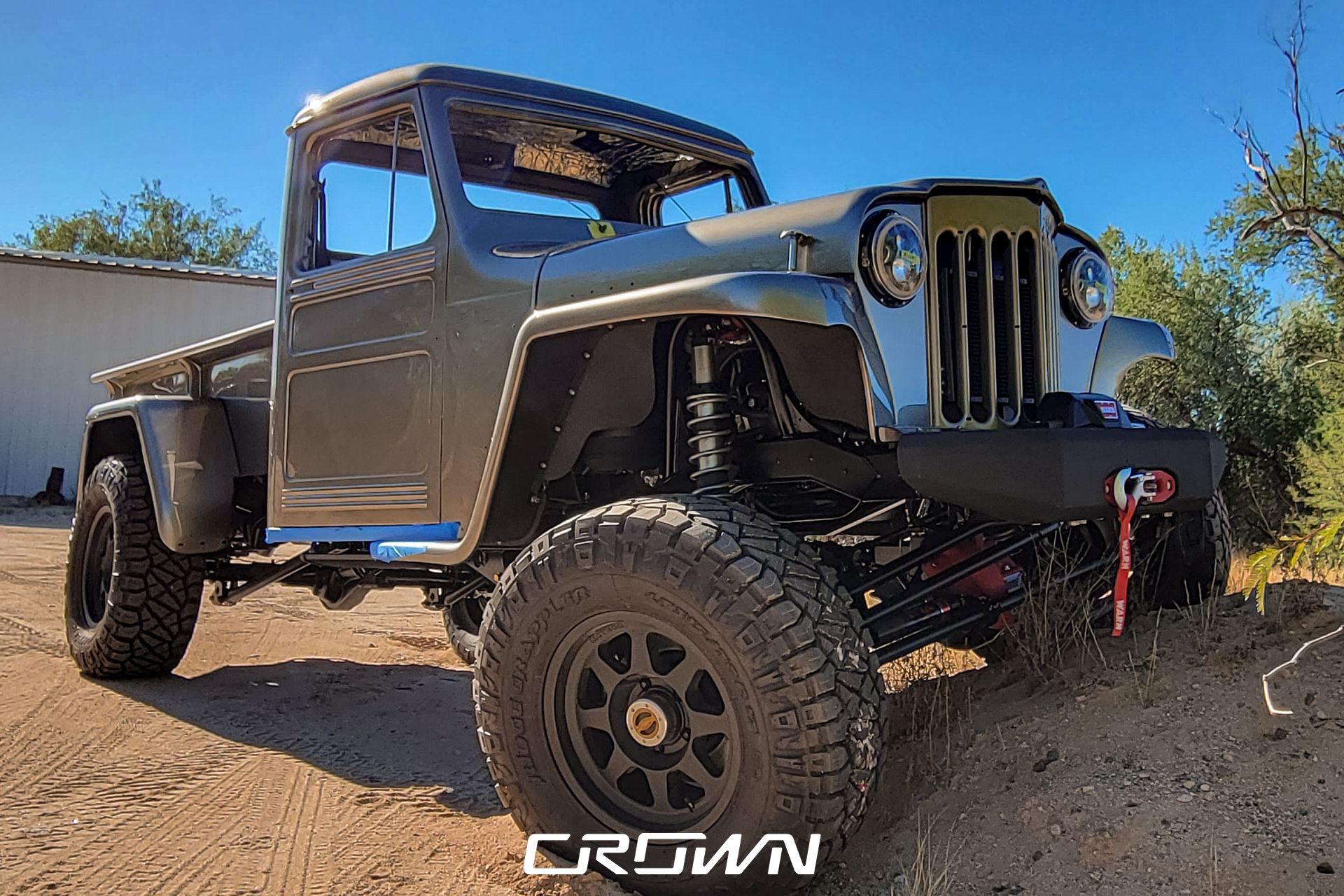 This Jeep will be at Barrett-Jackson Battle of the Builders this week. To learn more about what Crownconceptsusa.com can create for you. Visit crownconceptsusa.com to learn more.