This rare car is one of 142 ever built.
---
In the realm of vintage automobiles, few shine as brilliantly as the Arnolt-Bristol. Those in the know will be thrilled to hear about a particularly pristine examples now available for purchase.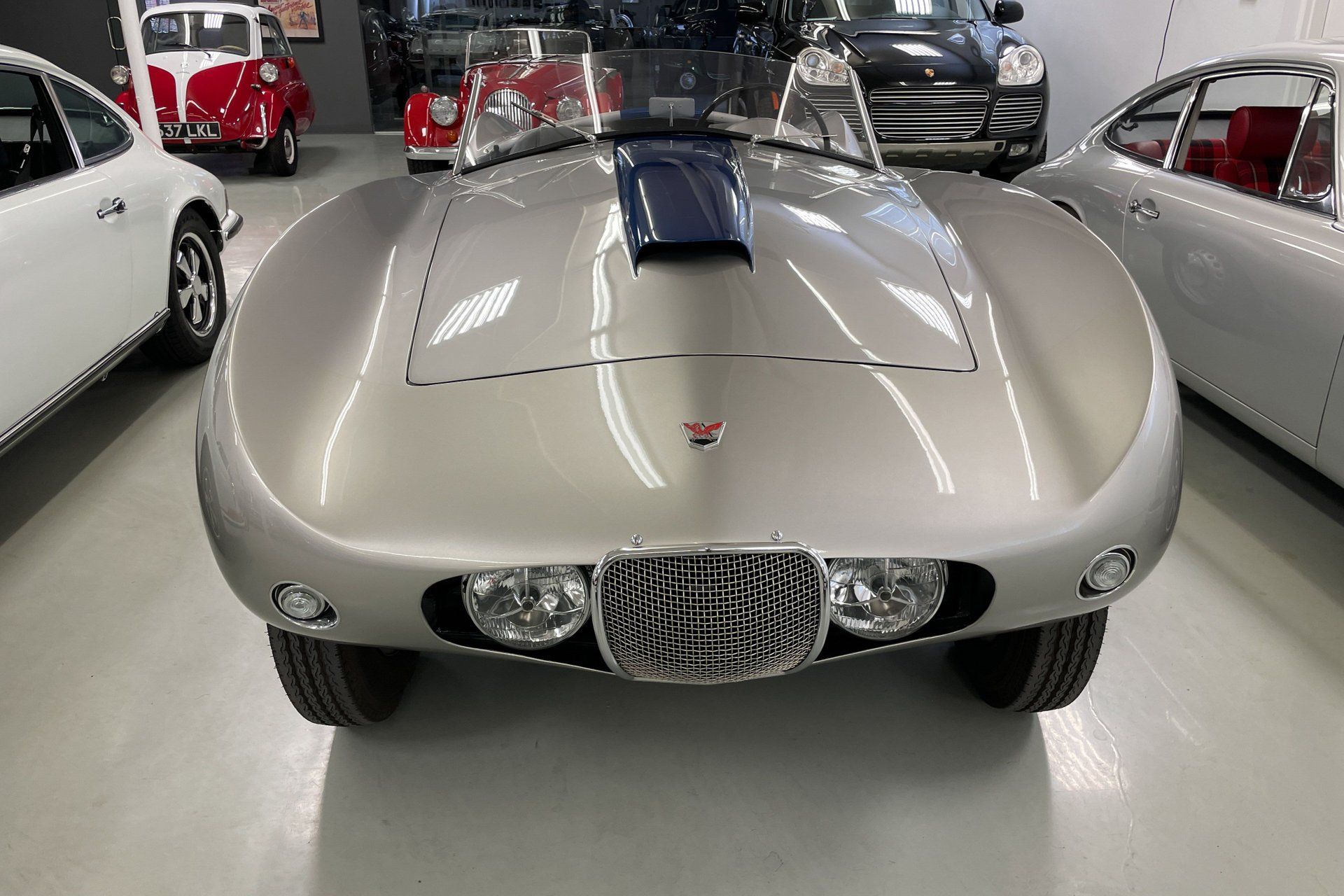 Priced at a cool $397,500, this classic beauty boasts an impeccable silver exterior paired with a refined gray interior. Its heart, the original engine matched to a 4-speed manual transmission, resonates with the history and craftsmanship associated with such a rare find. Sporting the VIN 404X3084, this particular Arnolt-Bristol is the 84th of its kind and is recognized among enthusiasts in the Arnolt community.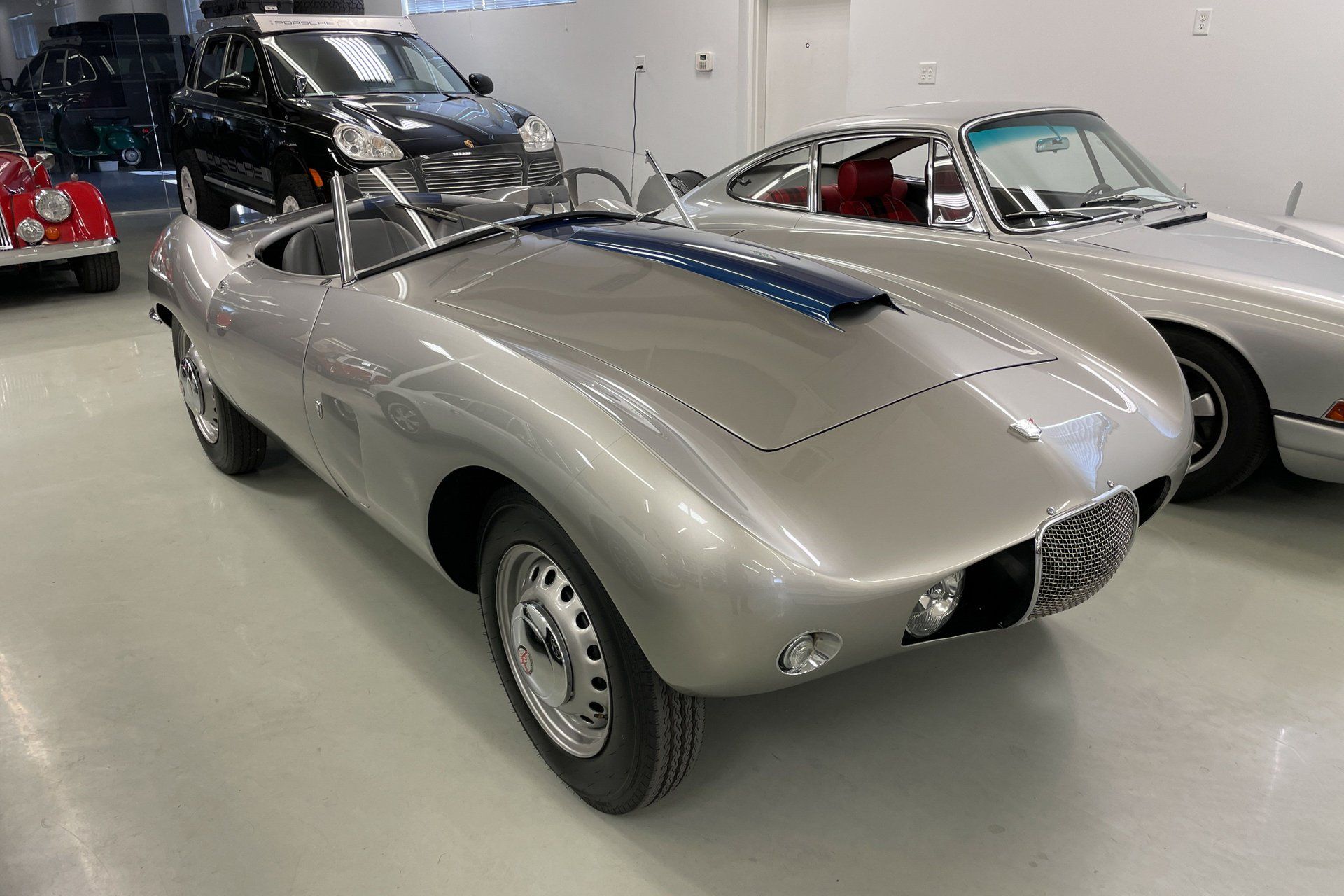 Though our renowned shop is widely known for top-tier restorations of Arnolt-Bristols, it's worth noting that this specific car was lovingly restored by another specialist some years ago. Since then, it's been cosseted within private collections, ensuring its continued excellence. The silver coat gleams brilliantly, complemented by new gray leather seats and matching carpets, finished with a striking central stripe. The black convertible top looks brand new, making this car a perfect candidate to dazzle onlookers at any prestigious concours event.
It's believed that the car still possesses its original engine and drivetrain. A testament to its authenticity and vintage allure.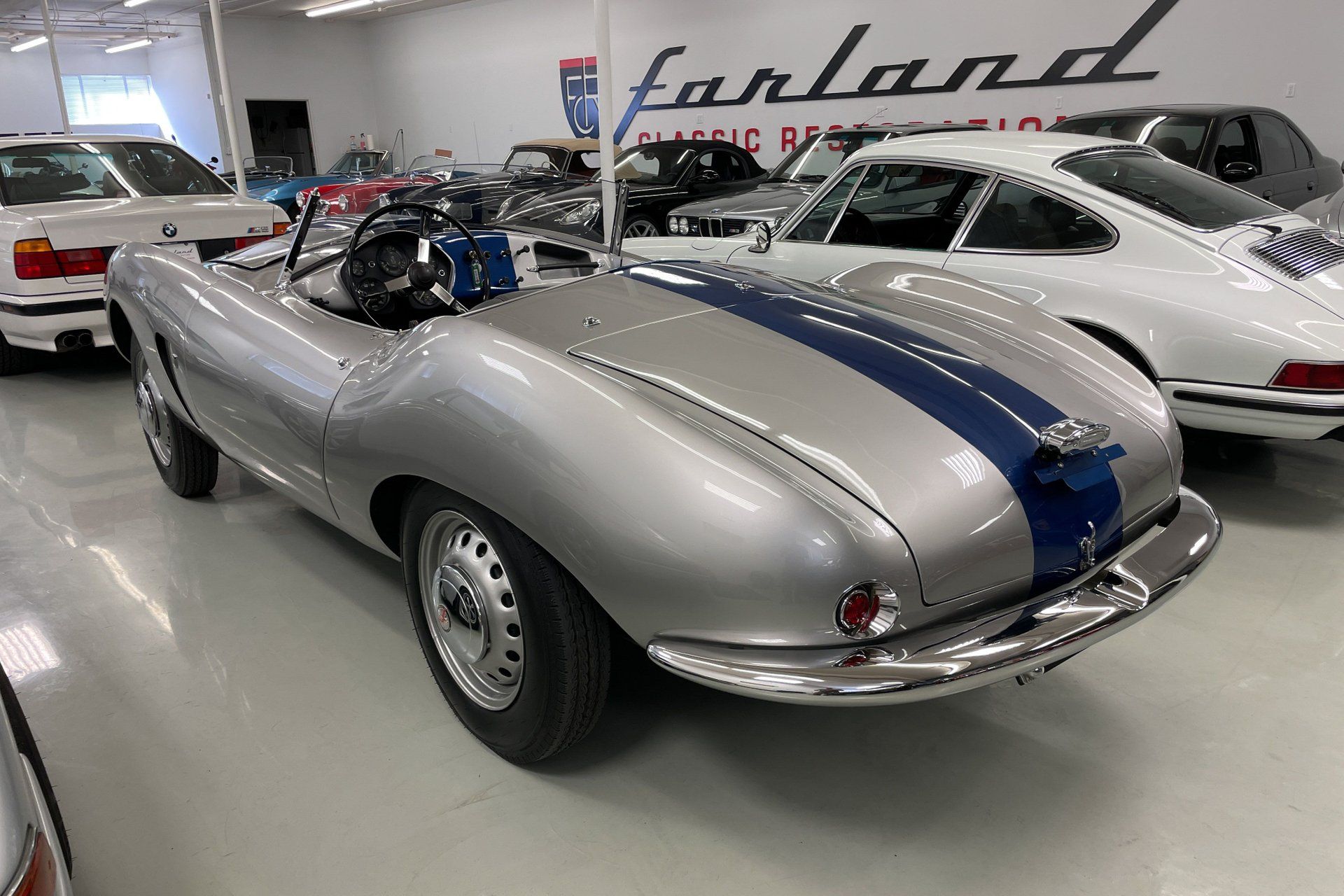 To potential buyers, we extend an open invitation to experience this masterpiece firsthand. While our descriptions strive for accuracy, there's no substitute for the tangible feel of vintage luxury. Spend a few hours with us; not only will you get to inspect the Arnolt-Bristol, but you can also get a behind-the-scenes tour of our restoration workshops. Witness firsthand where vintage dreams come alive! For those with tighter schedules, we gladly welcome agents to inspect on your behalf.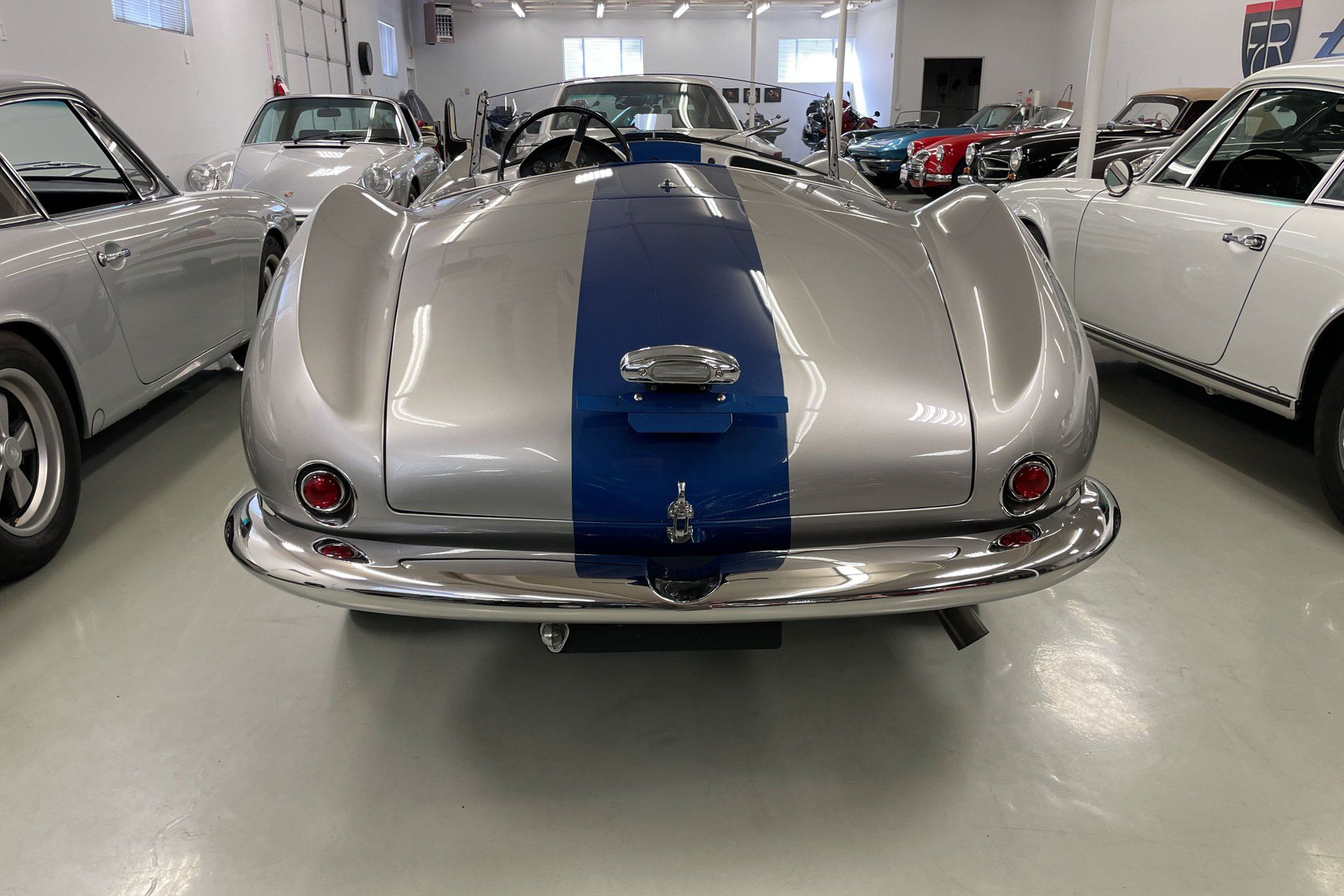 Remember, our cars, many of which are on consignment, are sold AS-IS, so due diligence is a must. Our practice is rooted in transparency, and our aim is always to add another satisfied customer to our glowing list of reviews. If classic cars call out to you, don't miss this opportunity to own a piece of automotive history.
Farland Classic Restoration is based in Denver, Colorado. They provide service, restoration and more visit FarlandCars.com to learn more.