Check out this extraordinarily unique car!
---
Puma began building race cars in Brazil in 1964 with the goal of being more competitive with the Willys Interlagos that were dominating the track at the time. But it was not until 1967 that they were redesigned for the street. Originally, the drive trains were sourced from DKW and installed into a unique fiberglass bodied chassis. This proved to be a winning combination as the car was victorious in its very first race.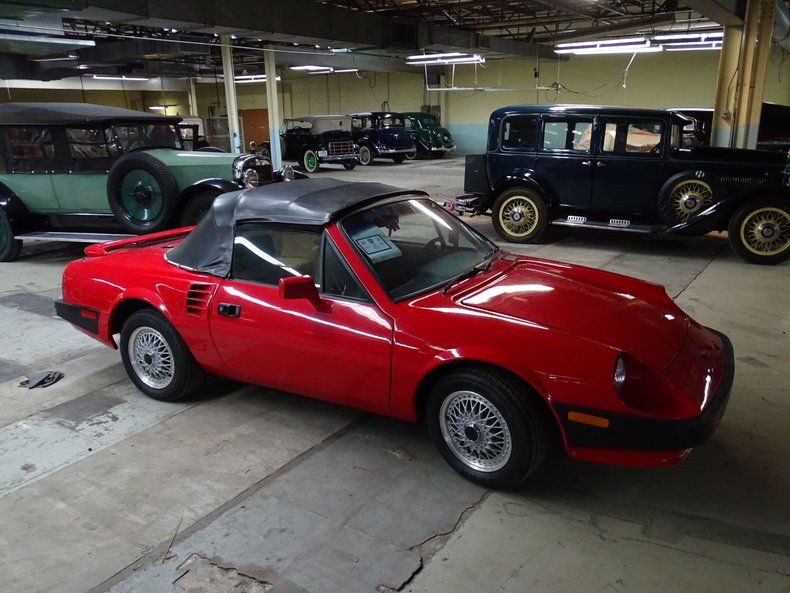 Over the years, Puma cars have been built using DKW, Volkswagen, and Chevrolet engines, mostly rear- mounted on their own chassis featuring a unique fiberglass body. During the 1970s and 1980s, the cars could be ordered as a kit car which were basically a complete car minus the drive train. This allowed buyers to fit their own engine, transaxle, and suspension system in the car or purchase them separately from Puma which proved to be more economical for buyers trying to import the cars into the US. In all very few cars made it into the US and in 1995 Puma sold its last sports car, an AM4.
GAA Classic Car Auction is offering this 1992 example with no reserve at their upcoming auction scheduled for April 24, 2021. This red AM4 features a rear mounted 1.8-liter 4-cylinder engine, a 4-speed manual transmission, and a fully independent suspension. A two-tone tan and black bucket seat interior with a full length console appears to be well taken care of and the black convertible top seems to be in good condition. Puma didn't make very many of these cars and even fewer were imported so this very well could be a once in a lifetime chance to add this little red sports car to your collection.