Which British convertible would you add to your collection?
---
Many collectors start their collections with classic British cars. They're charming, they're fun, and they're occasionally frustrating, but we still long to have another one in the garage some day. Available through Classic Vehicle Auctions, either of these iconic British classics would be great to add to or expand your collection.
3251 Mile – 1979 MG MGB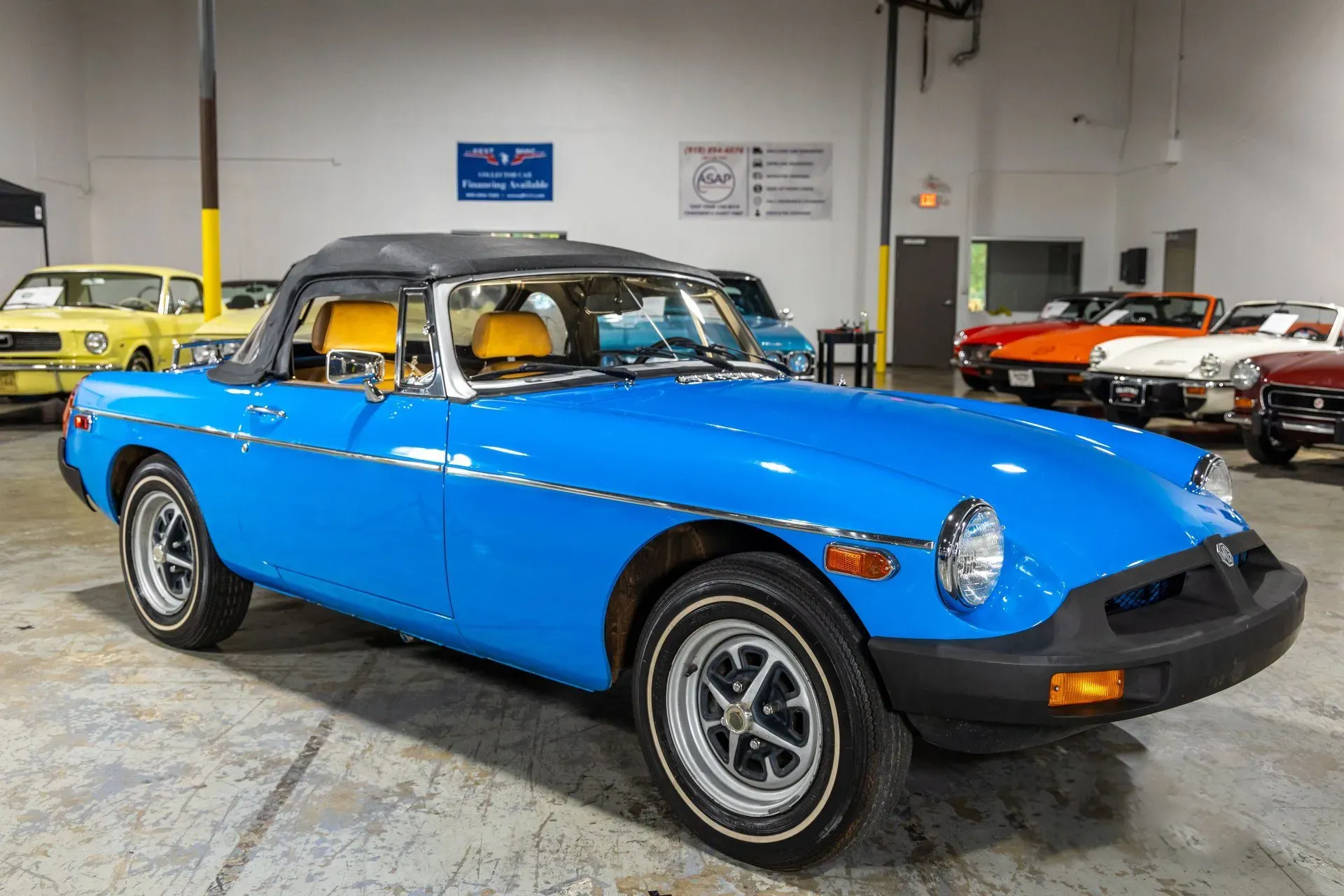 Whether you've always dreamed of owning an MGB or are looking for a good way to get into classic car collecting, this 1979 MGB convertible is ideal. MGBs have a tremendous reputation for being extremely easy to work on and aging gracefully. This example is covered in Pageant Blue with a black top, and tan interior. Moving it is a 1798cc inline four-cylinder and a 4-speed manual gearbox. It has a luggage rack, Rostyle wheels, and Smith gauges. See it here.
1979 Triumph TR7
The TR7 was praised when it was new, for just about everything besides it controversial styling. It was an attempt to modernize a well-worn concept, and its level of success in that regard largely depends on who you ask. Some aspects of the TR7 – most notably, the body – are futuristic (by late '70s standards), while other parts of its construction seem to be lifted straight out of the British Leyland parts bin. Covered in vermillion orange paint with black decals, a black convertible top, this particular 1979 Triumph TR7 is a striking car. See it here.
List your car for FREE! Visit this link to learn more.