A race car to make those track days brighter.
---
With a heavy connection to Volkswagen along with its mid-engine configuration, the 914 is one of the most contentious Porsches ever made. Powered by a twin-plug 2.7-liter flat-six mated to a modified magnesium-case Type 915 five-speed manual transaxle, this particular 1970 Porsche 914-6 as a history of throwing down on the track as a SCCA VP2 race car. Now, this German race car is being offered through Bring A Trailer.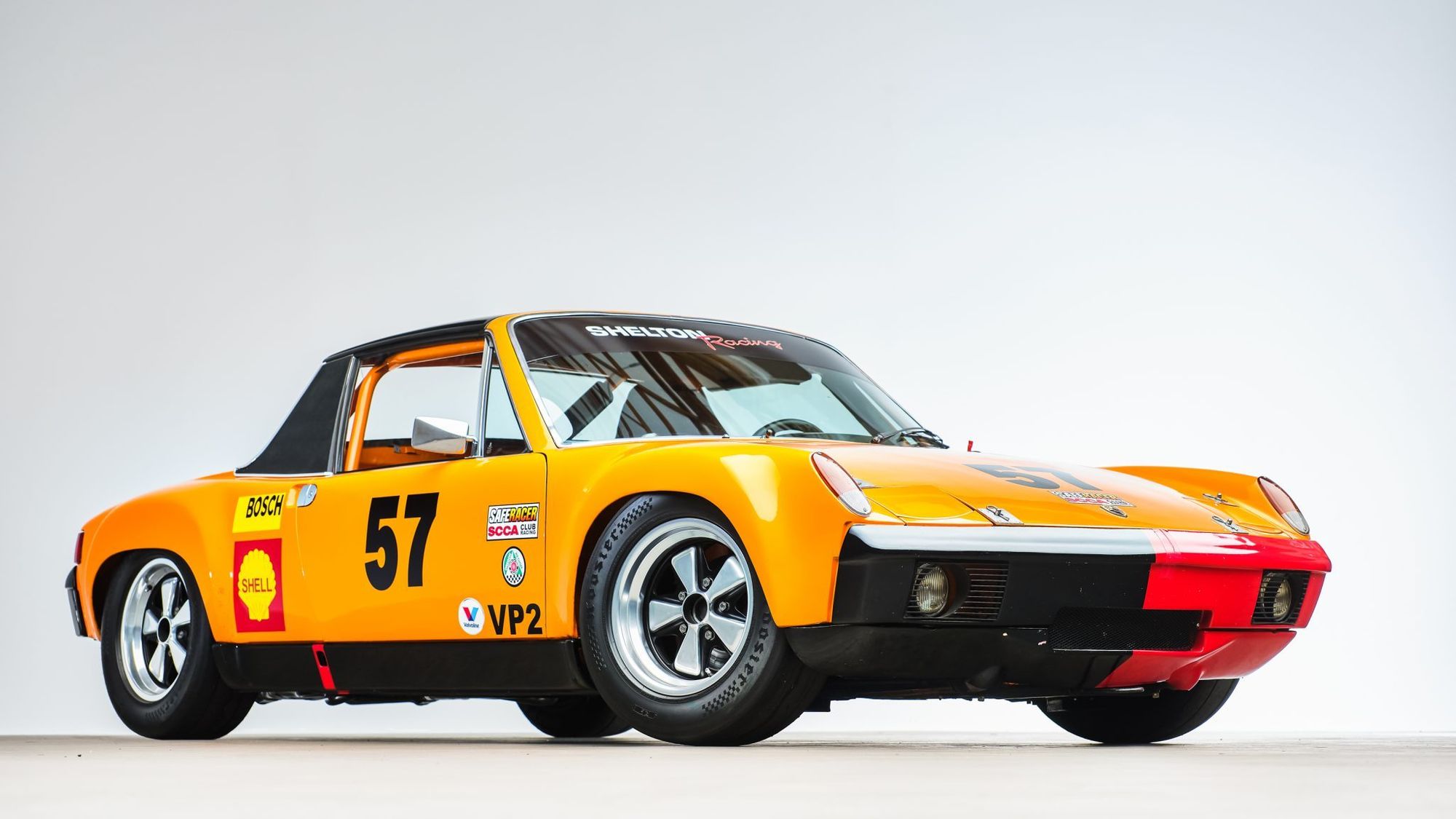 This  was acquired by Jeff Gamroth in the late '80s as a street car with factory GT parts, and was used for historic racing while being purchased by Gordon Barron in the late '90s. Gamroth was a continued supporter through 2001. That's when the Porsche ended up in the hands of John Zupan who was supported by Doug Esterbrook while in his possession. In 2013, the car was purchased from Zupan's estate by Monte Shelton. The current engine and transmission setup was built by Dick Elverud for Shelton along with other modifications that include the adjustable remote-reservoir JRZ coil-overs all around, adjustable sway bars, body-colored roll cage, and 15-inch Fuchs wheels wrapped with Hoosier slicks (215/60) on all four corners. Also installed were a set of 911 Turbo tie rod ends. A second set of Fuchs wheels with Hoosier ran tires are included with the car.
Repainted in its original color of Signal Orange, this Porsche race car wears is outfitted with steel wheel flares which are factory items according to the selling dealer. Also on the car are factory fiberglass front and rear deck lids with balsa skins and an aftermarket front bumper and valance have a cutout for the oil cooler. Braking is provided by 4-wheel discs complete with alloy Lockheed front calipers, front brake cooling ducts, and adjustable rear brake bias.
Inside, you will find a body-colored roll cage that has been installed in the cockpit. Also, one single fixed-back OMP WRC seat with harnesses dated from 2019, a factory dashboard, and simple door panels with leather pulls. More safety items include the fire extinguisher in the passenger-side footwell, and the factory radio was replaced with a control panel. Even more, the car features a WEVO shifter assembly. Monitor the vitals with a central Pro-Comp tachometer, a 150-mph speedometer, a 911 oil temperature and pressure gauge, an aftermarket transmission temperature gauge. While the current mileage is unknown, the five-digit odometer reads about 38,000 miles with 1,500 accumulated by the current owner.
Powering the Porsche is the aforementioned 2.7-liter flat-six that is reportedly an early alloy 2.0-liter mill that has been bored, aligned, and equipped with steel studs and other modifications. According to the description, the engine features a 12.0:1 compression ratio. A dyno pull in 2013 shows an output of 315-horsepower. To prep for the sale, the car was given a fresh oil change and new spark plugs.  
Shifting is provided by a magnesium-case Type 915 five-speed manual transaxle complete with a WEVO tail shifter and internal shift gate, shift rod, and a Tilton electric transmission cooler, U-joint kit, and heavy-duty bearing plate. First and second gears are factory and Guard Racing shortened upper gears.
With a clean Oregon title, this Porsche is being offered on dealer consignment. The car also comes with a spare 2.0-liter flat-six engine (6405170), service records, SCCA and PCA logbooks, and a Porsche Certificate of Authenticity.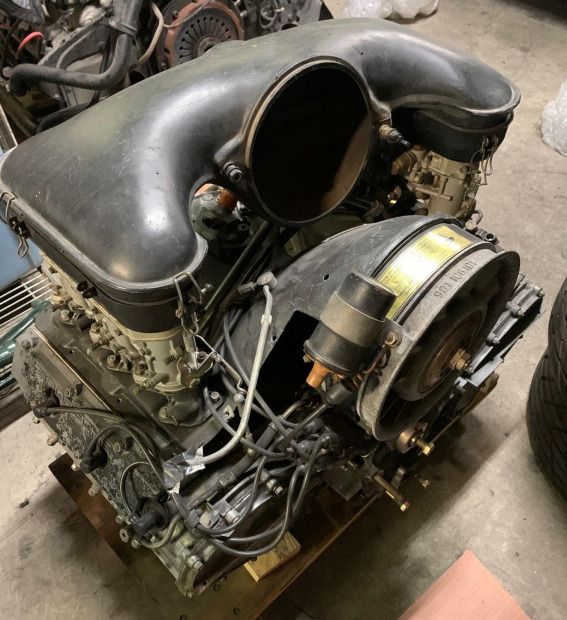 If interested in owning this 1970 Porsche 914-6 race car to make your weekends brighter, make sure to check it out and place your bid on Bring A Trailer. The car is sitting at a current bid of $47,500 with just 4 days left.