This fully restored vintage off-roader is dripping with utility and style.
---
When you think of Toyota the first thing that pops into your mind may not in fact be off-roading performance. However, back in the day, the Japanese brand was capable of producing some pretty intense beasts of utility. One such model is the Toyota FJ40 which combined some of the best truck engineering of its time with old school style and comfort to match. This particular vehicle from 1968 is a great example of that dedication to the pursuit of off road speed and utility. So what exactly makes this ruck so adept at tackling even the harshest situations both on and off the road?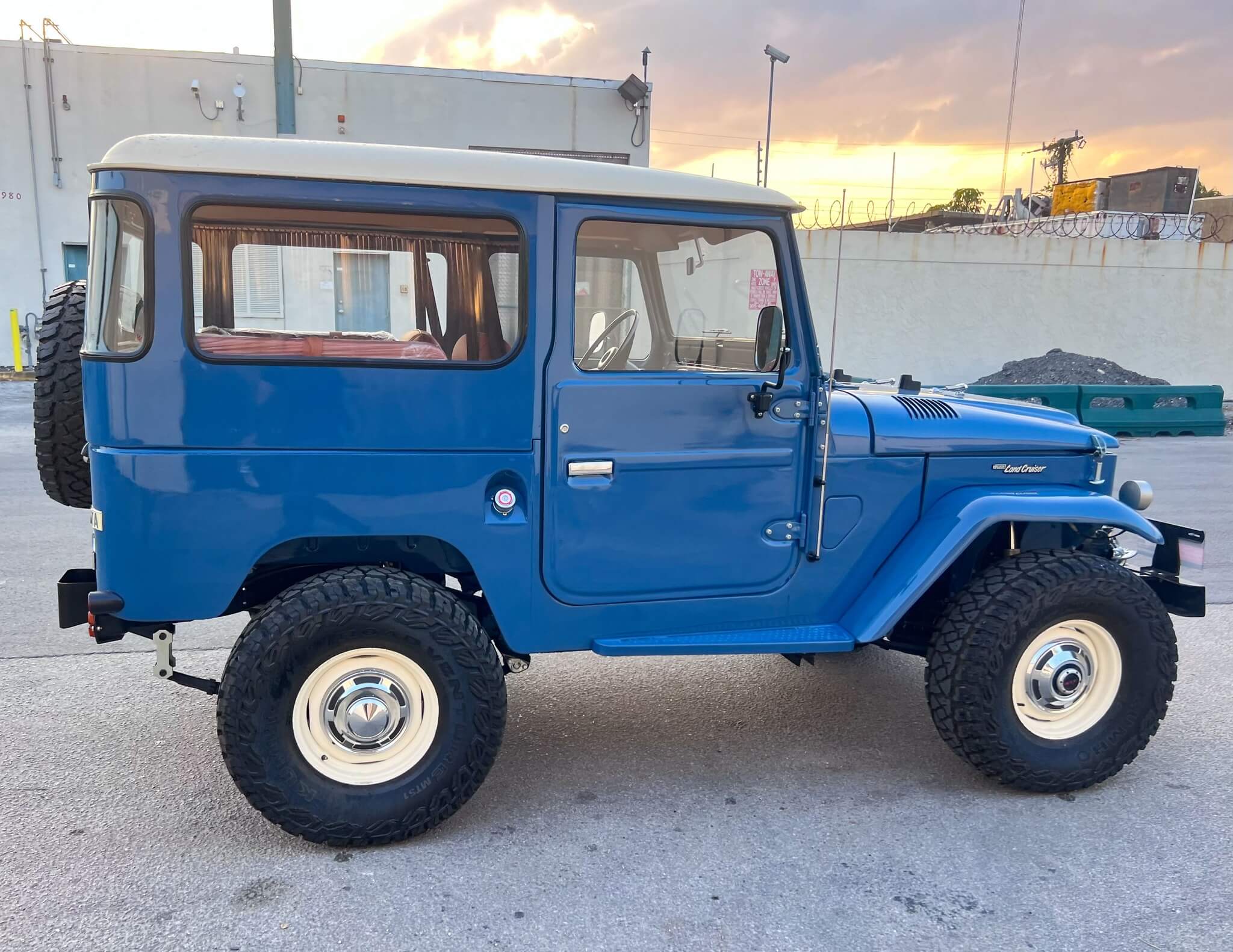 Having underwent a total frame-off restoration and mechanical overhaul, this blue painted over brown interior vintage off-roader will win your heart. Highlights include the front steel bumper with 12,000-lbs Rough Country winch, a rear swing-out tire carrier with a full-sized spare, and Toyota Land Cruiser fender badges. It also has a custom leather-trimmed center console, cup holders, a rear-facing speaker, USB ports, and a storage compartment. Additional features include a dashboard-mounted touch screen head unit with Bluetooth connectivity and a reverse camera, a new air conditioning and heating system, and roll-up manual windows.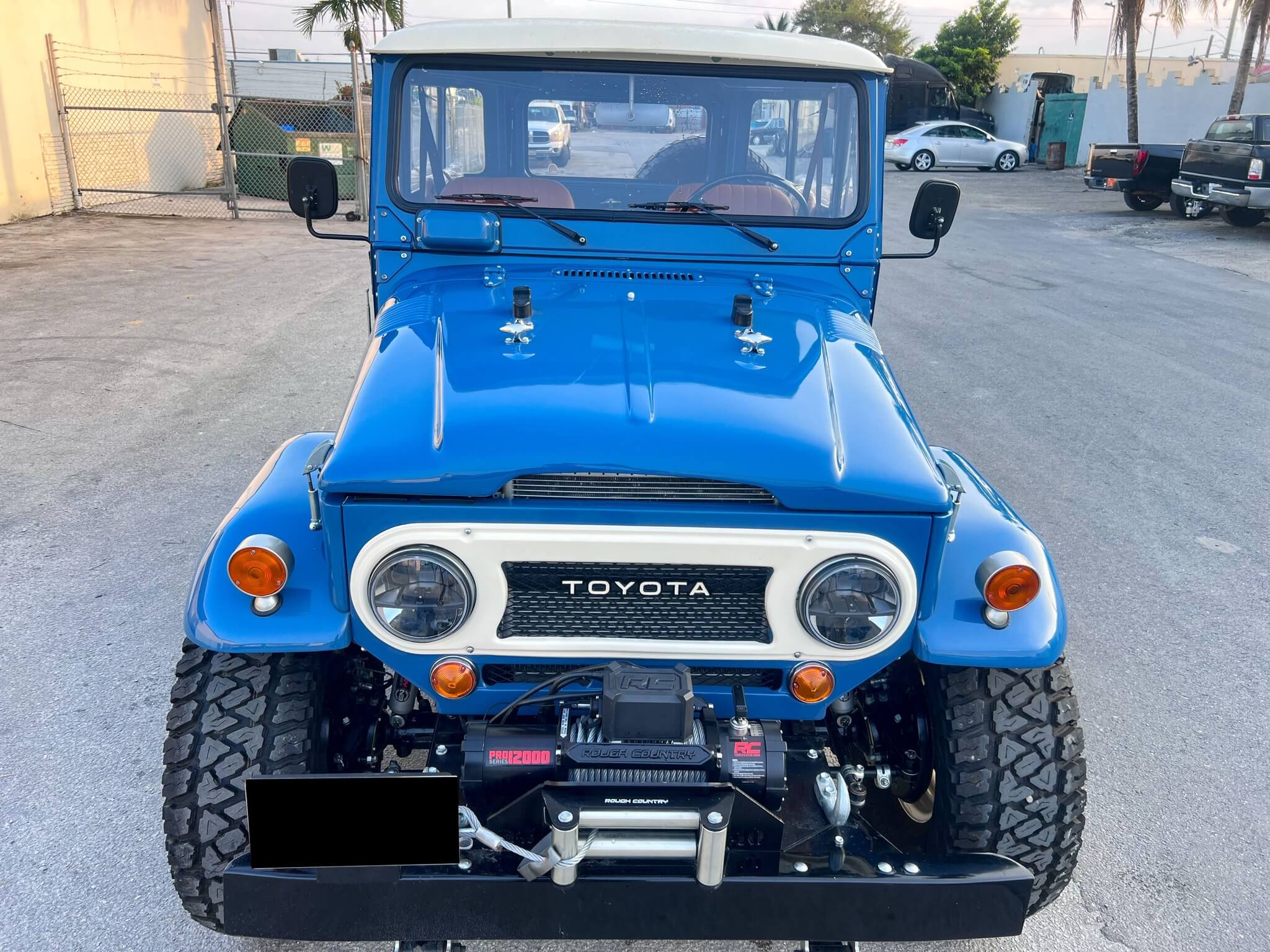 Under the hood, you'll find a Toyota F 3.9-liter inline-six engine that helps the vehicle achieve impressive horsepower and torque figures. The power is sent through a four-speed manual transmission, making driving and power transfer an enjoyable experience. It rides on white finished 15-inch steel wheels with chrome hubcaps and Kumho Road Venture Mud Terrain tires. Indeed, this is a classic vehicle that you can have a lot of fun with, which makes it a good option for your next automotive purchase.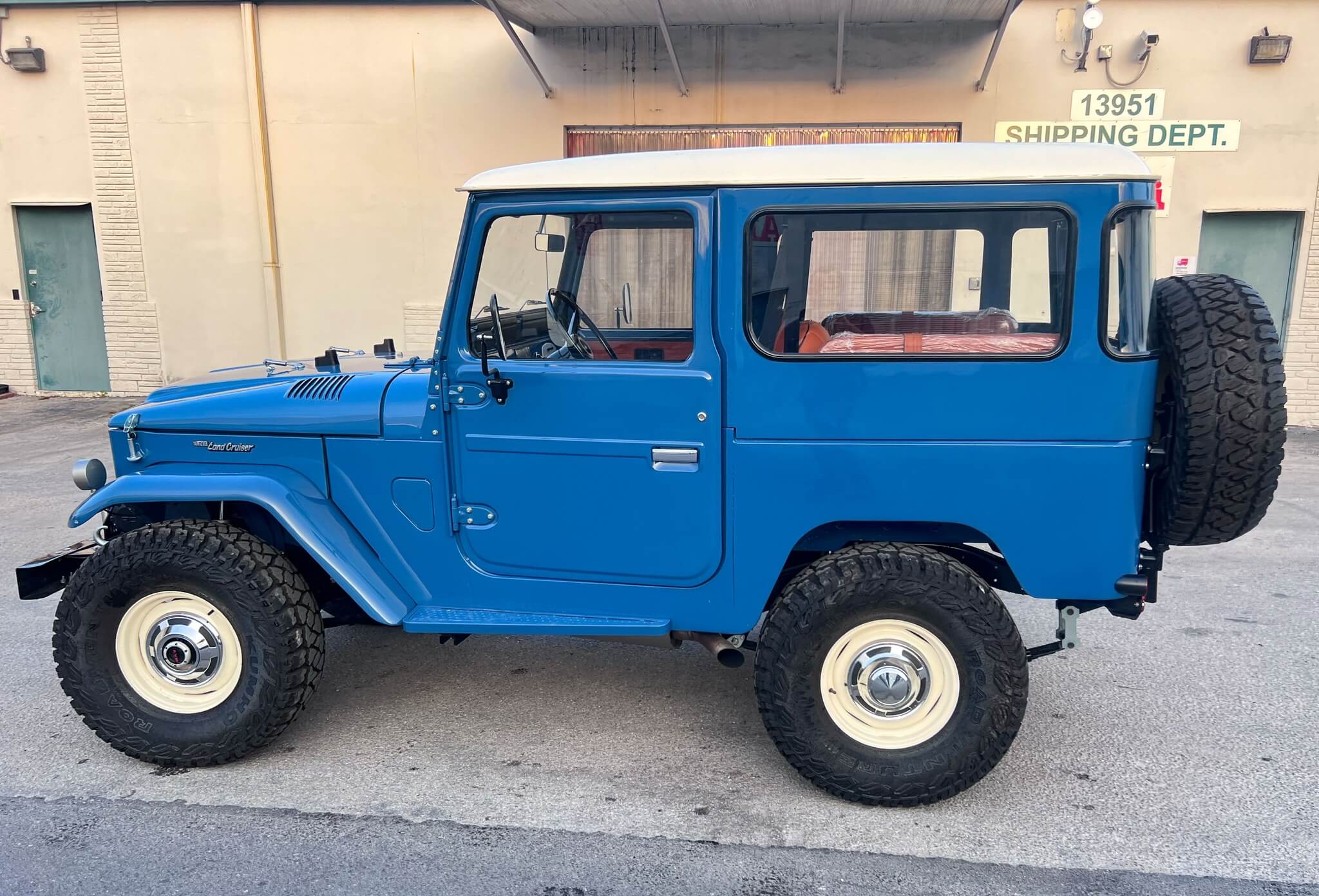 When buying or selling a world class enthusiast vehicle, having access to the right audience is critical. PCARMARKET has attracted a global community of collectors, race car drivers, and enthusiasts who share a common passion. As a result, PCARMARKET has become one of the fastest growing automotive auction marketplaces in the world. In addition to buying and selling cars, parts, and memorabilia, members gain access to current market data as well as entertaining and informative original streaming content.