A Black Beauty with Rich History.
---
The 1967 Ferrari 275 GTB/4 S.E.F.A.C., chassis No. 09565, stands out as an icon of Ferrari's rich history. With its sleek black finish and illustrious background, this particular model is a remarkable piece of automotive artistry.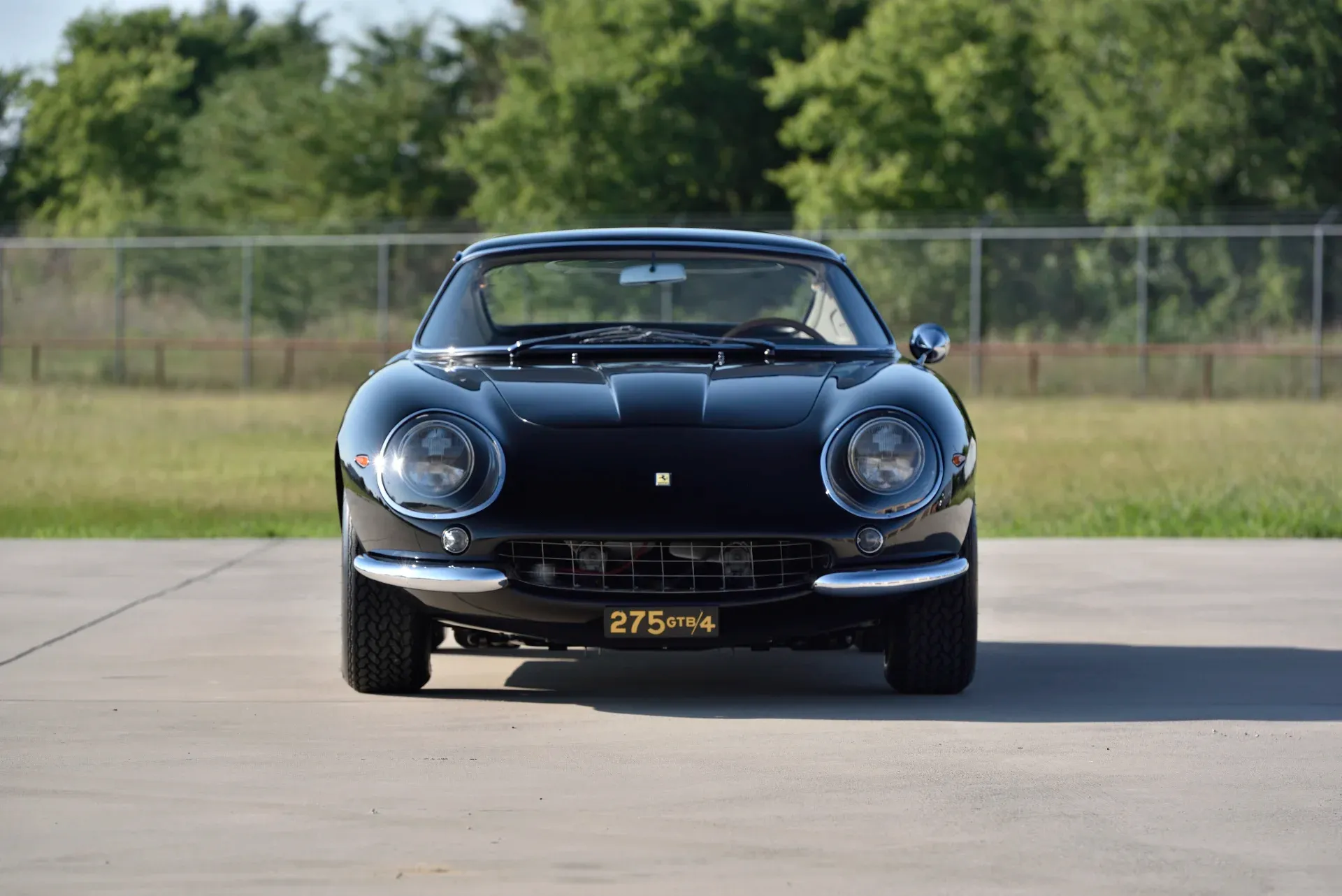 A Unique Color and Classic Design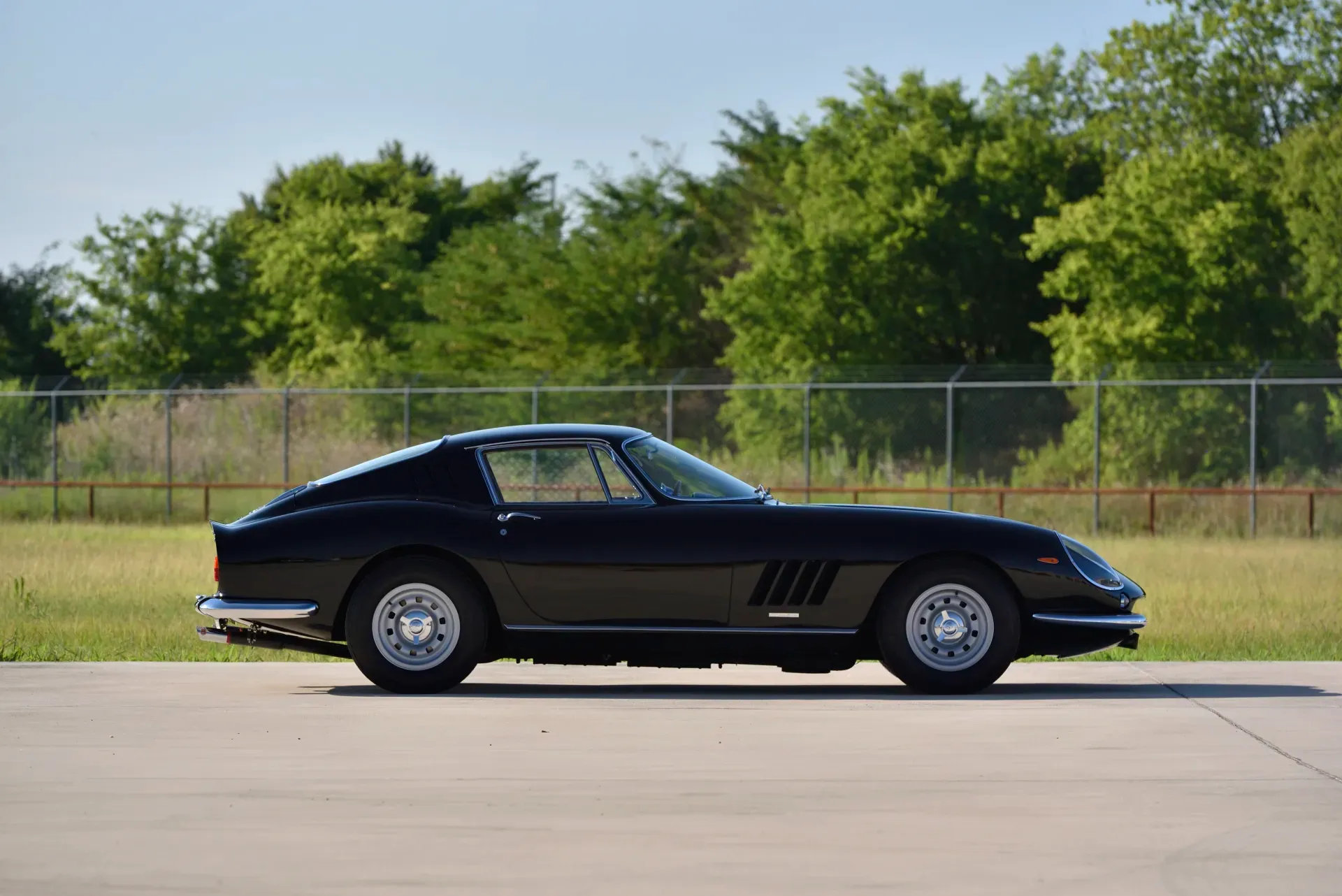 What sets this Ferrari 275 GTB/4 apart is its original black paint, known as Nero 20-B-50. Being the first of only six such models painted in this unique color, it boasts a distinctive appearance. The black exterior is contrasted with Pella Orange Connolly leather seats and red carpets, creating a stunning visual appeal.
A Journey Through Time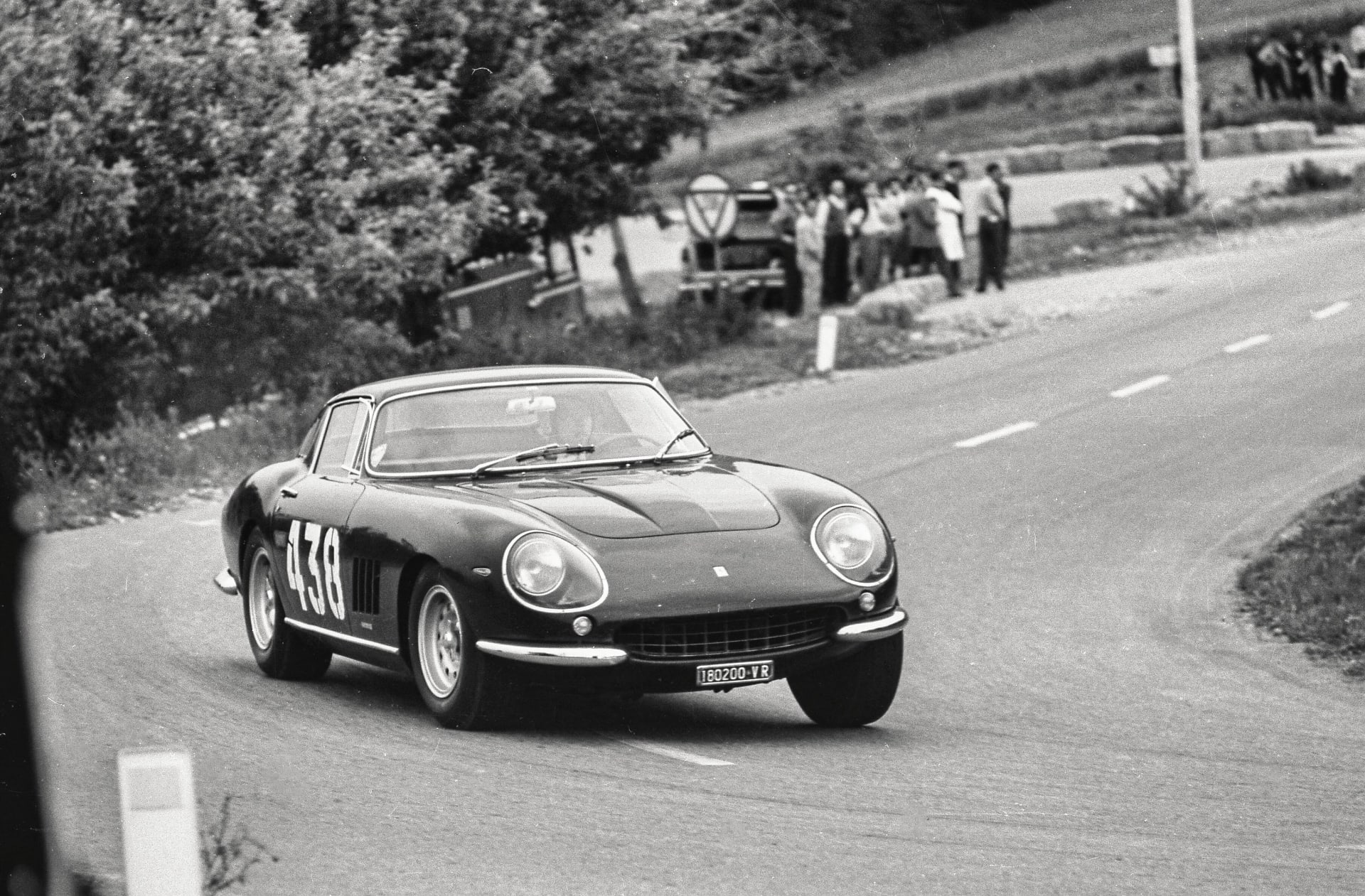 This specific vehicle's known ownership history starts with Dr. Luigi Ravizza of Verona, Italy. Dr. Ravizza raced the car in various Italian hillclimb events during 1967-68, sometimes under the pseudonym "Meo." Vintage photos capture the car in its racing glory during this era.
During Ravizza's ownership, the car was serviced and maintained at the Ferrari factory's Assistenza Clienti in Modena. Later, in 1971, it was exported to the United States, where it found a home with Gerry Sutterfield of Mount Vernon, Ohio, a notable figure in the Ferrari community.
Changing Hands and Restoration
In 1984, the car was sold to Don Vitale, an attorney from Southbury, Connecticut, who embarked on a restoration journey. Completed in 1990, the car was transformed with a red exterior and black interior. This restoration led to its display at the 1990 FCA National Concours in Watkins Glen, New York, and the 1991 FCA National Concours in Washington.
It continued to change hands and was sold to Rick Grant III in 1999. Once again, the car made its mark at the Cavallino Classic Concorso D'Eleganza and participated in the track event at Moroso Motorsports Park.
A Symbol of Heritage
The 1967 Ferrari 275 GTB/4 S.E.F.A.C. is more than just a car. It is a symbol of Italian craftsmanship and an embodiment of Ferrari's racing heritage. With its black finish and compelling history, chassis No. 09565 represents a unique piece of Ferrari's legacy.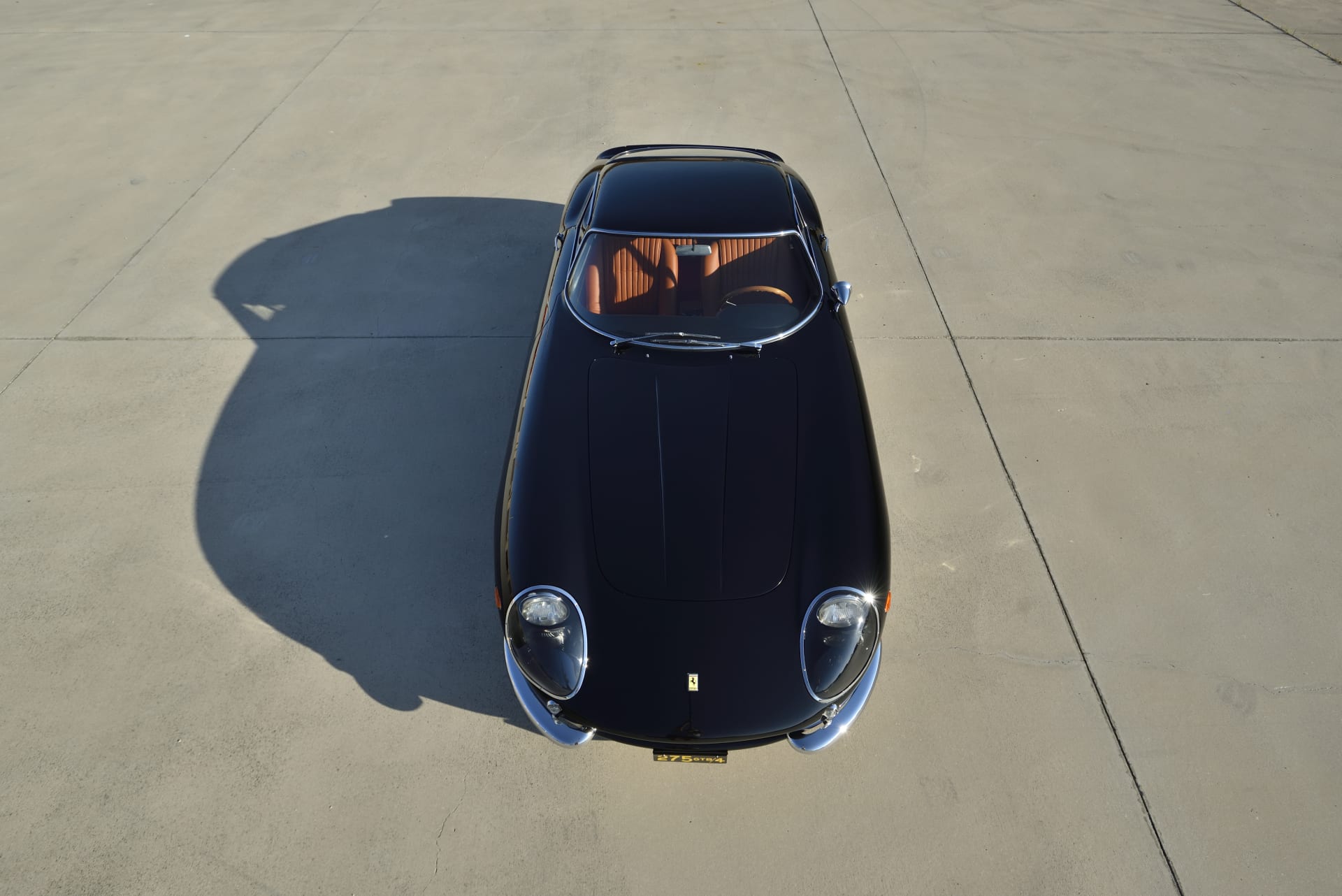 As of Monterey 2023, this beautiful vehicle, accompanied by four Borrani wire wheels and refinished in its original black color, is ready to capture the hearts of automotive enthusiasts once again. Whether admired for its aesthetics or revered for its racing credentials, this Ferrari continues to be an enduring example of elegance and performance.
This great car is available at Mecum's Monterey Daytime Auction being held August 17-19 at the Hyatt Regency Monterey, California. Register to bid and see all available lots at mecum.com