This Corvette racer has a legendary pedigree and All-American good looks.
---
We love the knife-edged, aggressive look of the early C3 Corvette. This 1969 Corvette race car takes that design ethos and dials it up to 11.
The car seen here is one of the legendary Greenwood Corvettes. Greenwood Corvettes were dominant on race tracks of the era – as well as on the street, where you'd occasionally see roadgoing Corvettes treated to the full complement of Greenwood body modifications.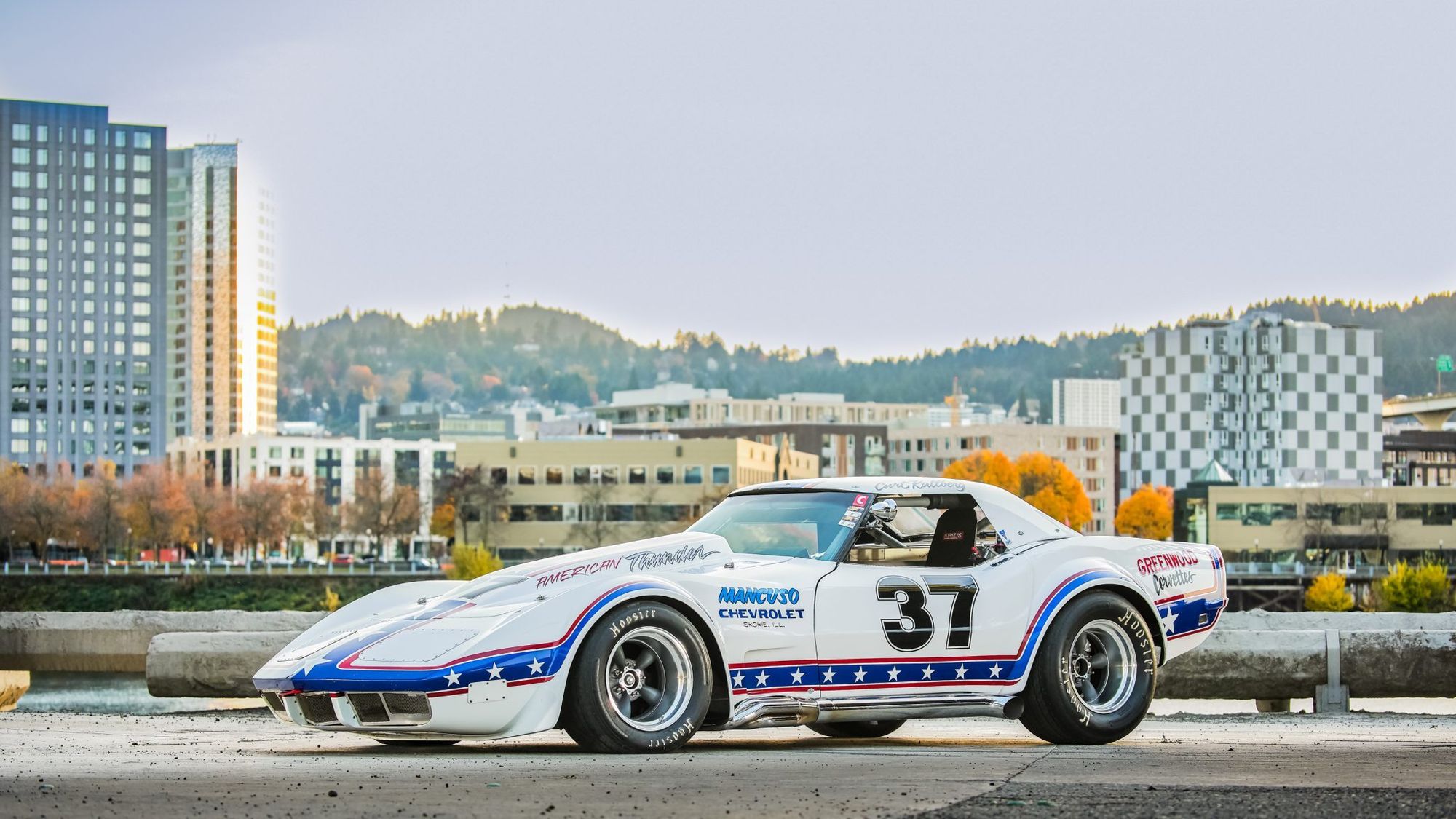 After being campaigned by the Greenwood team in 1975, it went through a handful of owners and was raced in various guises until 1988. In the mid-2000s, it was restored to the same condition it raced in with the Greenwood team.
The 454 cubic inch big block V8 was rebuilt to race spec, as well as the rest of the car. Since completion, it's only seen action in a single vintage racing weekend.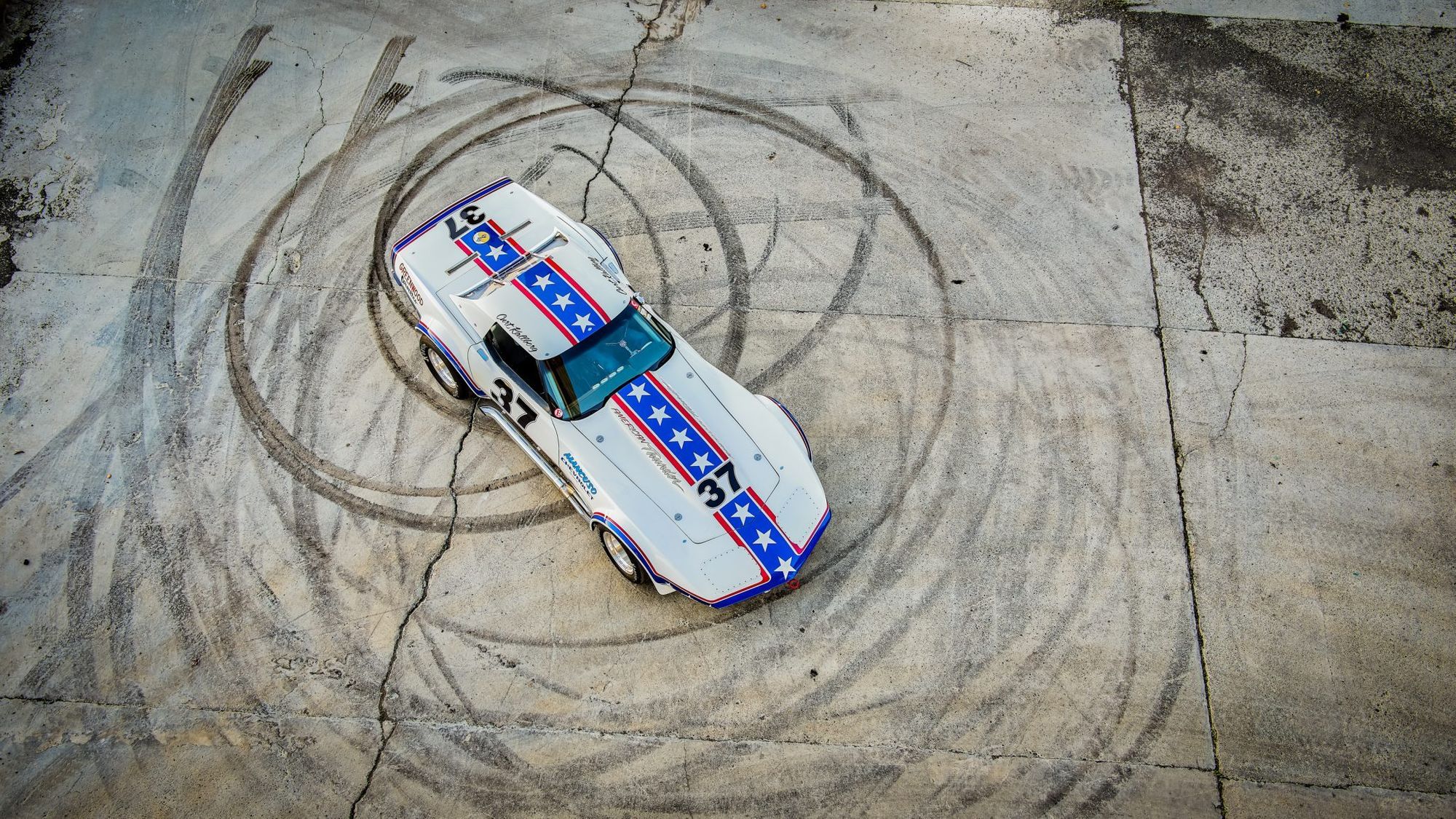 Hopefully, the next owner will get this beautiful machine back out on the track several more times. Plenty of people would love to hear that big block sing as the star and stripes streak down the backstretch.
Included with the car is correspondence with several of the car's previous owners, who can attest to the fact that this Corvette raced at tracks like Sebring and Sears Point in its heyday. Here's hoping for a triumphant return to those legendary tracks soon.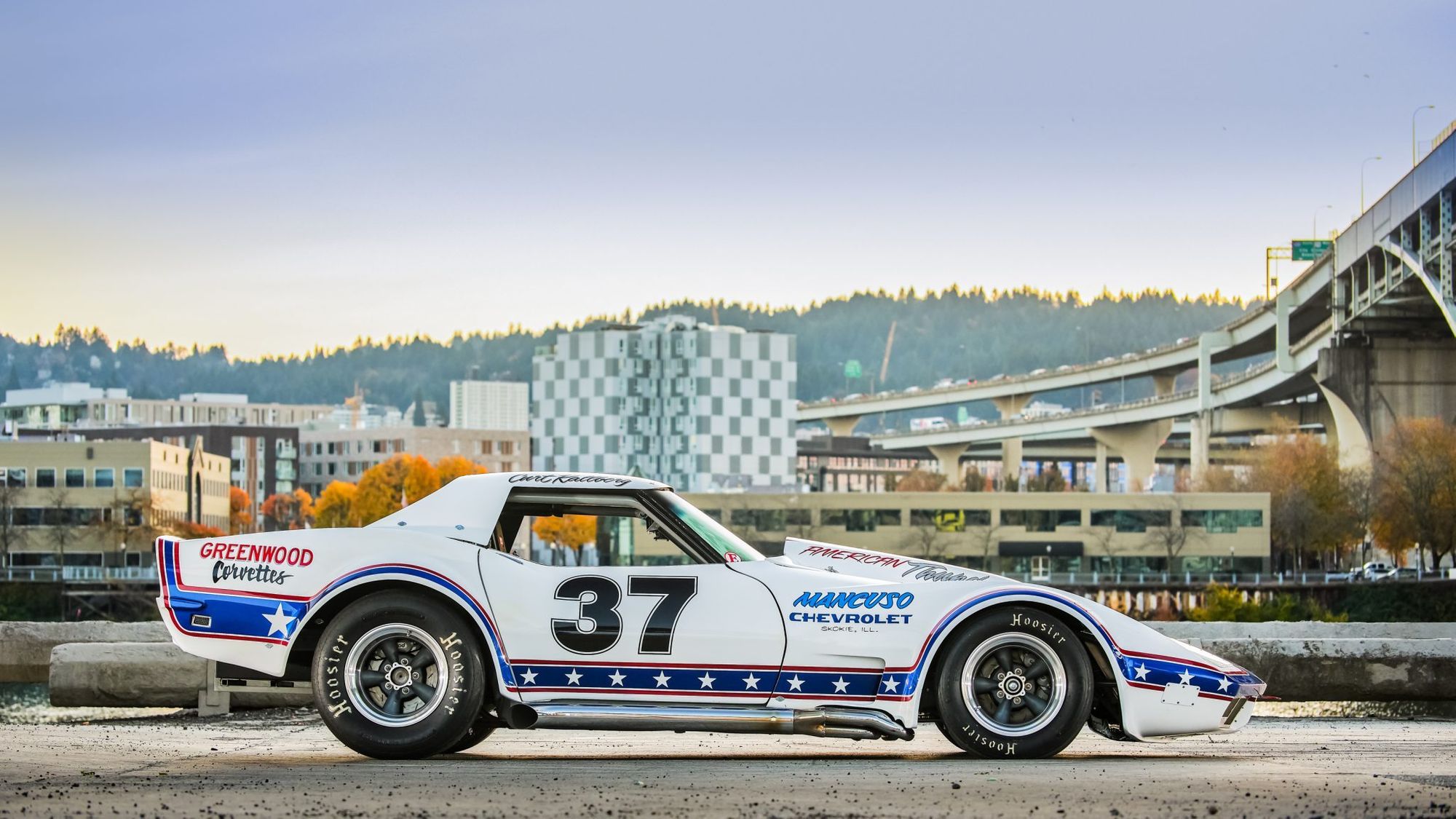 If you'd like to take this classic Corvette race car out and put it through its paces, now's your chance. This Corvette is currently being auctioned off on Bring A Trailer. There's not much time left, so get it before it's gone – chances like this don't pop up often.