These cars have been a staple of cruise nights for as long as we can remember.
---
You can never have too many Tri-Five Chevies. We'll admit, in our younger days, we sure did get bored of seeing them at every single Saturday night cruise-in. However, as we've grown older, we've developed an appreciation for these rolling symbols of Americana.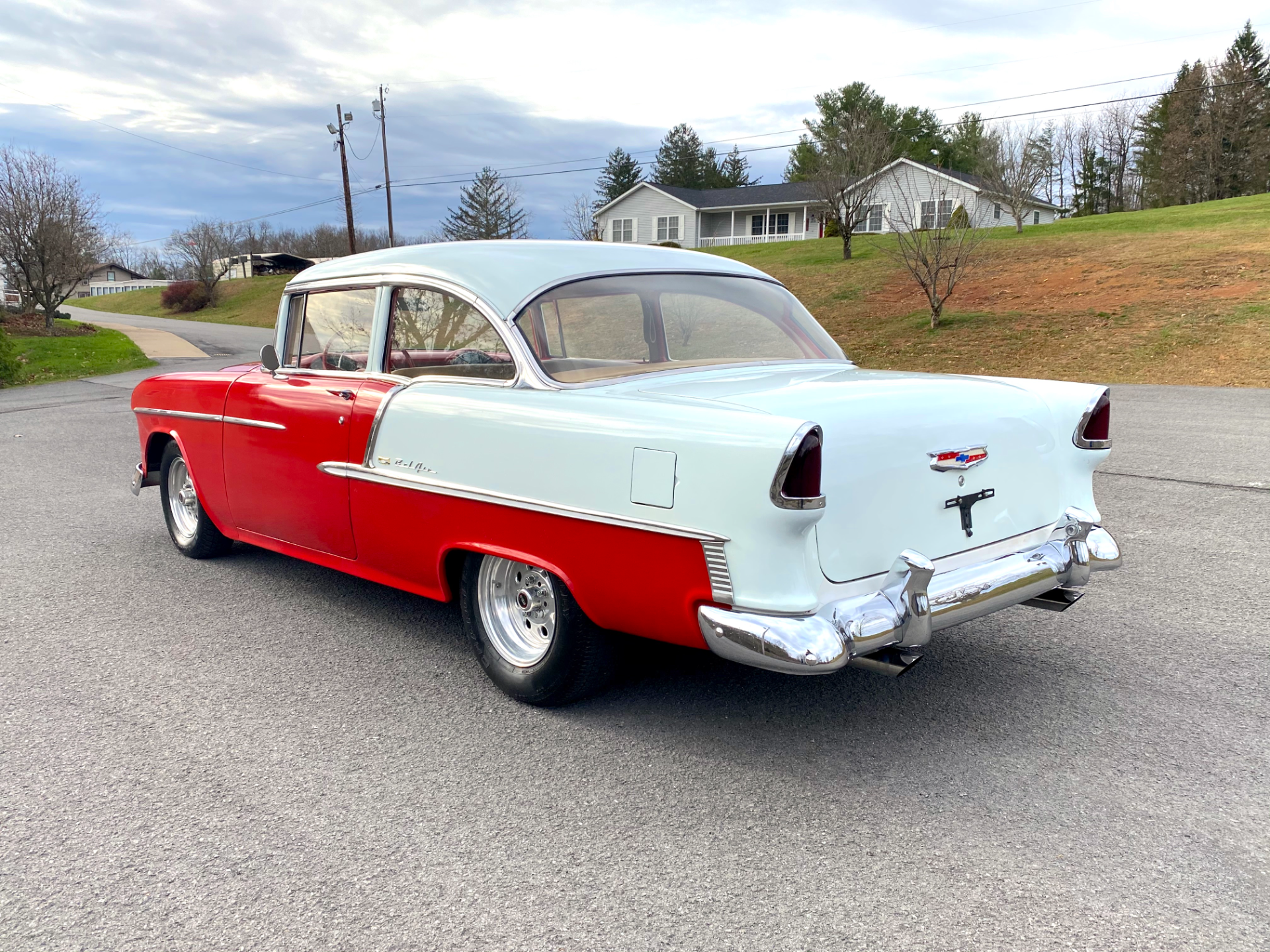 Some things are popular because they're just that good, and the 1955-1957 Chevrolets definitely fall into that category. This 1955 Bel Air is about as typical as it gets for a Tri-Five street machine. That's not a bad thing.
First impressions are everything, and this classic '55 Chevy nails it from the word "go." Its classic two tone red and white color combo is accented by a set of staggered, eight hole Weld Racing polished aluminum wheels.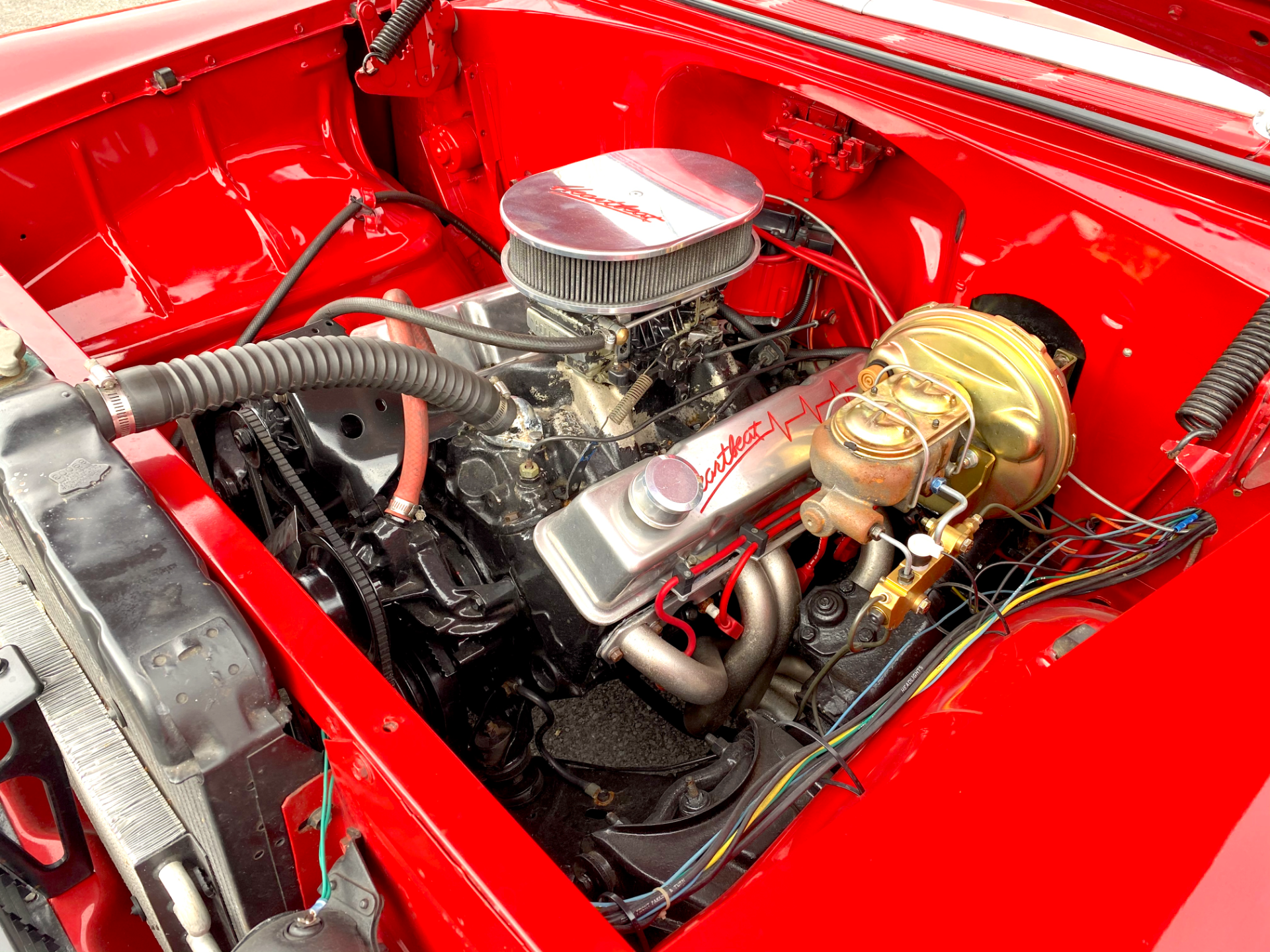 The rears are about as wide as you can go without tubbing the rear, and they tuck into the partially-covered rear wheel wells perfectly. It's a classic, tough look.
It's enough to make you forgive the fact that this is a two-door post instead of a more desirable hardtop. If we can be honest with you for a moment, we actually prefer the two-door post to the hardtop when it comes to '55s. It just looks "right" to us.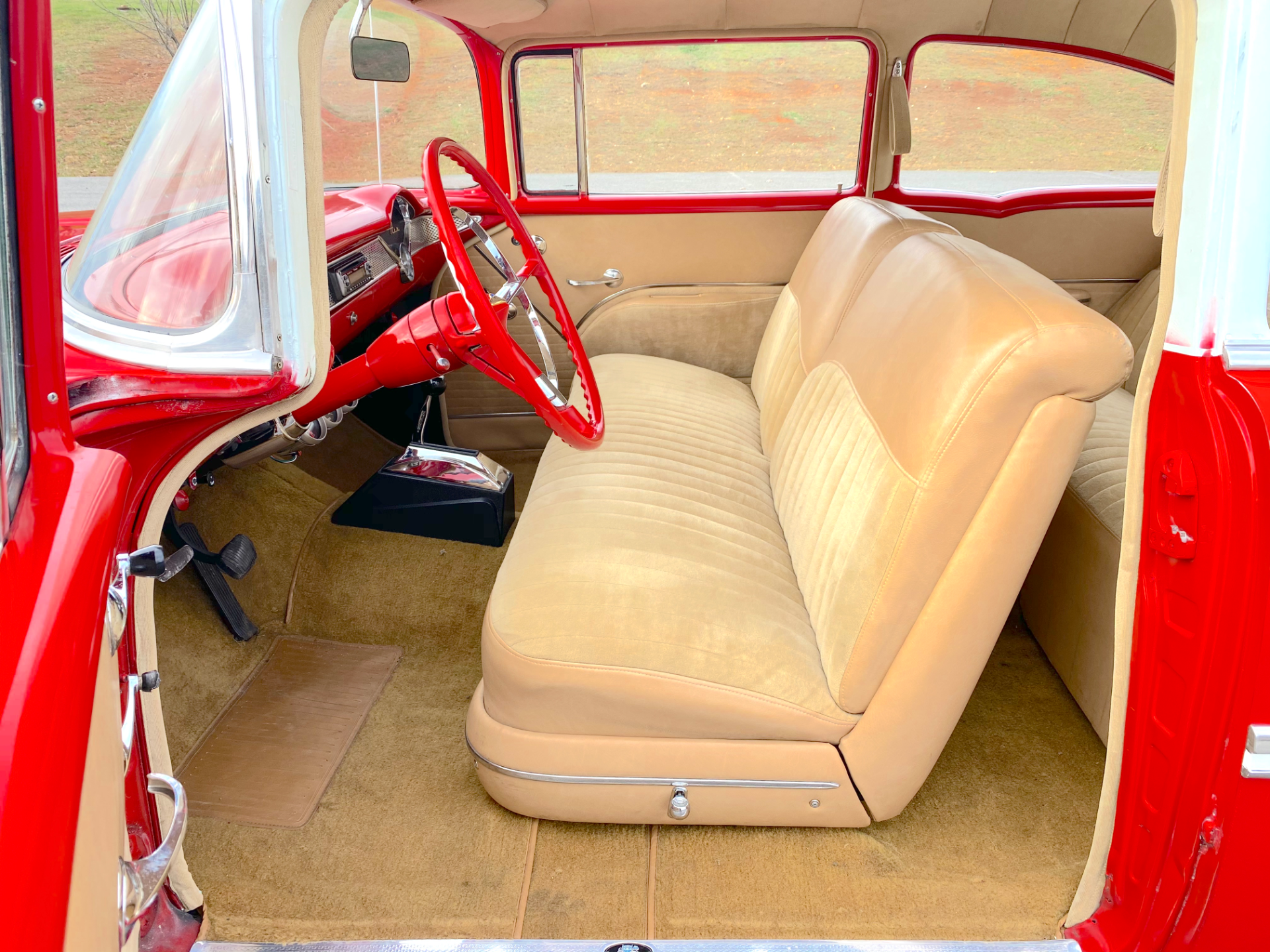 Under the hood, you'll find a rebuilt, warmed-over 350 cubic inch small block from a 1969 Camaro backed up by a four speed automatic overdrive transmission. We're sure that this machine moves out pretty nicely.
The tan interior is just as nice as the rest of the car, and looks like a pleasant place to spend time. If you'd like to slide behind the wheel yourself, you can bid on it at Awesome Joe Auctions.