They're hard to come by, but this is a great example!
---
For its first year, the C8 garnered a lot of attention for the most dramatic change to the model to date. Love it or hate it, although what is there to hate, the new mid-engine design gave the Corvette a clear advantage over the previous model year and Chevy hasn't even gotten to the special packages yet such as the Z06, Grand Sport, ZR1, or the all-new Zora variant. One step at a time though. If you haven't been able to get your hands on a new 2020 Chevrolet Corvette, your options may be dwindling but don't give up the search yet.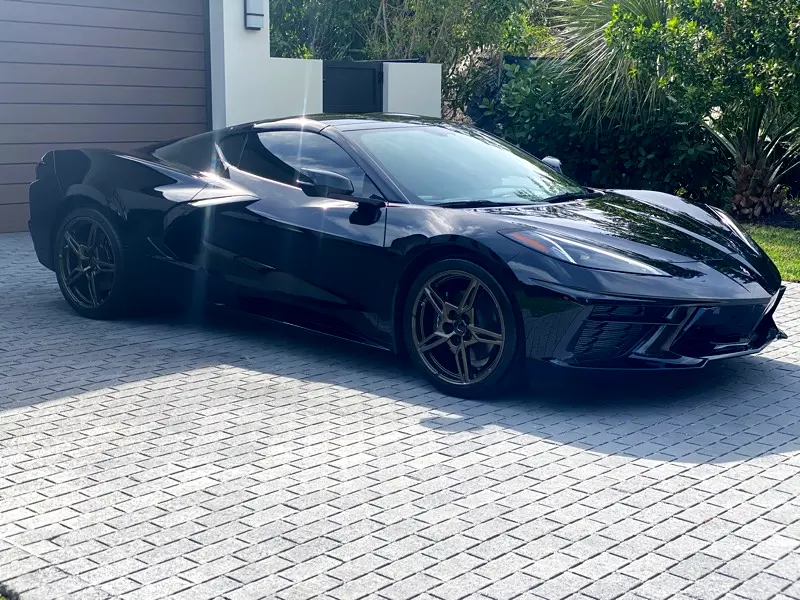 Awesome Joe Auctions is offering this super-slick black 2020 Chevrolet Corvette Stingray with less than 900 miles on it. Giving this C8 its quick acceleration and mind blowing 495-horsepower is a naturally aspirated 6.2-liter V8 paired with a dual-clutch 8-speed transmission. Accenting the color scheme and sharp body lines is a set of 5DG Performance Pewter aluminum wheels and a set of exposed carbon fiber accented exhaust tips.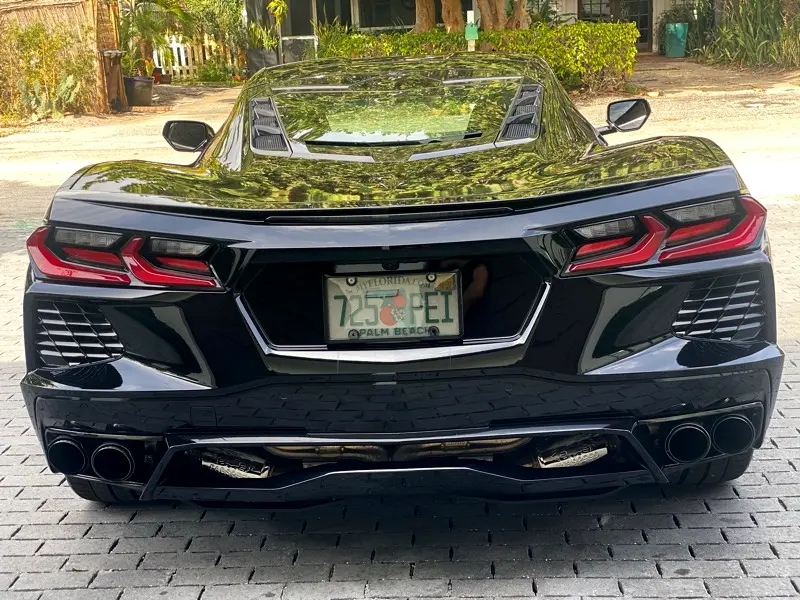 While looking at the car it is hard not to get overwhelmed by the beauty of the massive design changes that allowed for the enormous V8 to be mid-mounted but if you think GM stopped re-engineering the Corvette there, you are mistaken. The interior has also been completely wrapped in a dark colored genuine leather that is not quite black. Perfectly accenting the upholstery is shiny aluminum trim. This particular car also features a massive touchscreen display as well. This is without a doubt one of the nicest interiors GM has ever given the Corvette. With 674 views, a current high bid of $75,000, and 9 days left, this could be one of the last opportunities to pick a new 2020 Corvette.