Get in on this!
---
Hold onto your hats, muscle-car enthusiasts! If you've been itching for a shot at owning a classic Pontiac GTO, the car gods have heard your prayers. Fresh on the heels of our 1969 GTO giveaway that had fans roaring for more, we're back and we've outdone ourselves—big time!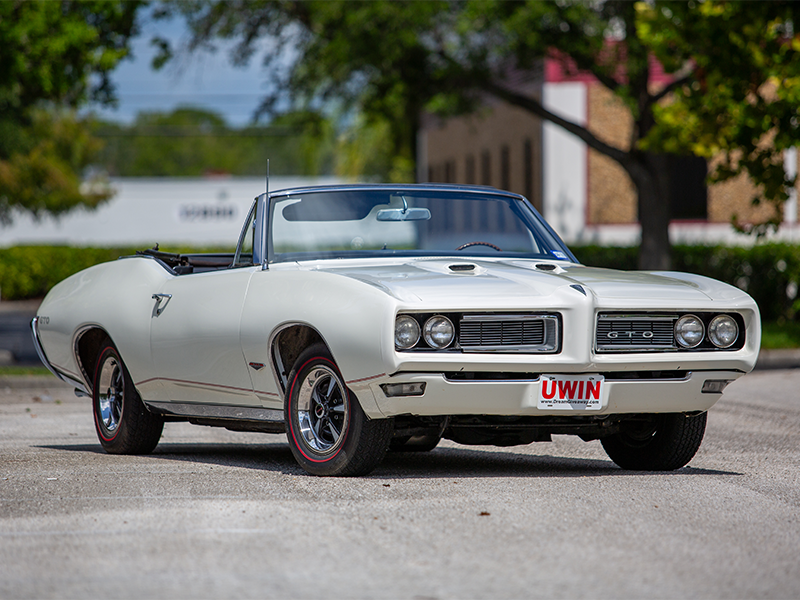 Feast your eyes on this: a jaw-dropping 1968 GTO convertible, meticulously maintained with just 33,000 original miles on the clock. Under the hood? A matching-numbers 400 cubic inch V-8 paired with a robust four-speed Muncie manual transmission. This bad boy is the epitome of American muscle, an icon that set the benchmark for speed and style.
But wait, there's more! The 1968 GTO wasn't just any car; it was Motor Trend's Car of the Year. That's right—upon its debut, Motor Trend's editorial team was unanimous in choosing this powerhouse as the epitome of automotive excellence for that year.
Brought to life in Doylestown, PA, in June of 1969, this grand prize GTO—drenched in elegant Cameo Ivory with a suave black interior—relocated to sunny, dry Texas before finding its current residence at the Dream Giveaway Garage. This pristine classic underwent a painstaking, top-notch frame-off restoration, focusing on preserving its low-mileage originality. No need for modern knock-offs here; the genuine quality of this vehicle rendered them entirely unnecessary.
Think this GTO is rare? You'd be spot on. Only 3,116 such convertibles were produced in 1968 featuring the coveted 400ci and four-speed combo, cementing its status as one of the most sought-after Pontiacs from the muscle-car heyday. Confirmed by Pontiac Historic Services, this GTO isn't just a car; it's a slice of automotive history.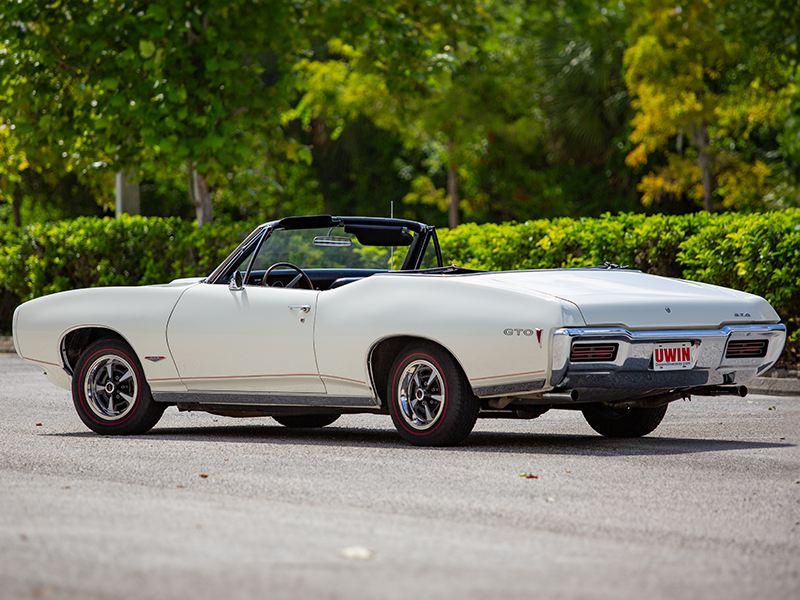 Whether you're envisioning yourself coasting into a car show with the top down or nailing some rubber-burning, stoplight-to-stoplight sprints, this GTO is the dream machine that'll make it all happen.
But the cherry on top? Win this beauty, and we'll also cover $19,000 in federal prize taxes. That's right, we've got your back.
Your entry doesn't just fuel your dream; it fuels hope. Proceeds go to supporting veterans and children's charities. So why wait? The road to owning this legendary 1968 GTO starts with entering today. Pedal to the metal, folks—it's go time!