A Timeless Treasure.
---
Feast your eyes on an automotive icon that has stood the test of time— a 1963 Chevrolet Corvette '340' Split-Window Coupe. With an illustrious history spanning 55 years under single ownership, this exceptional Corvette is primed to capture hearts and turn heads.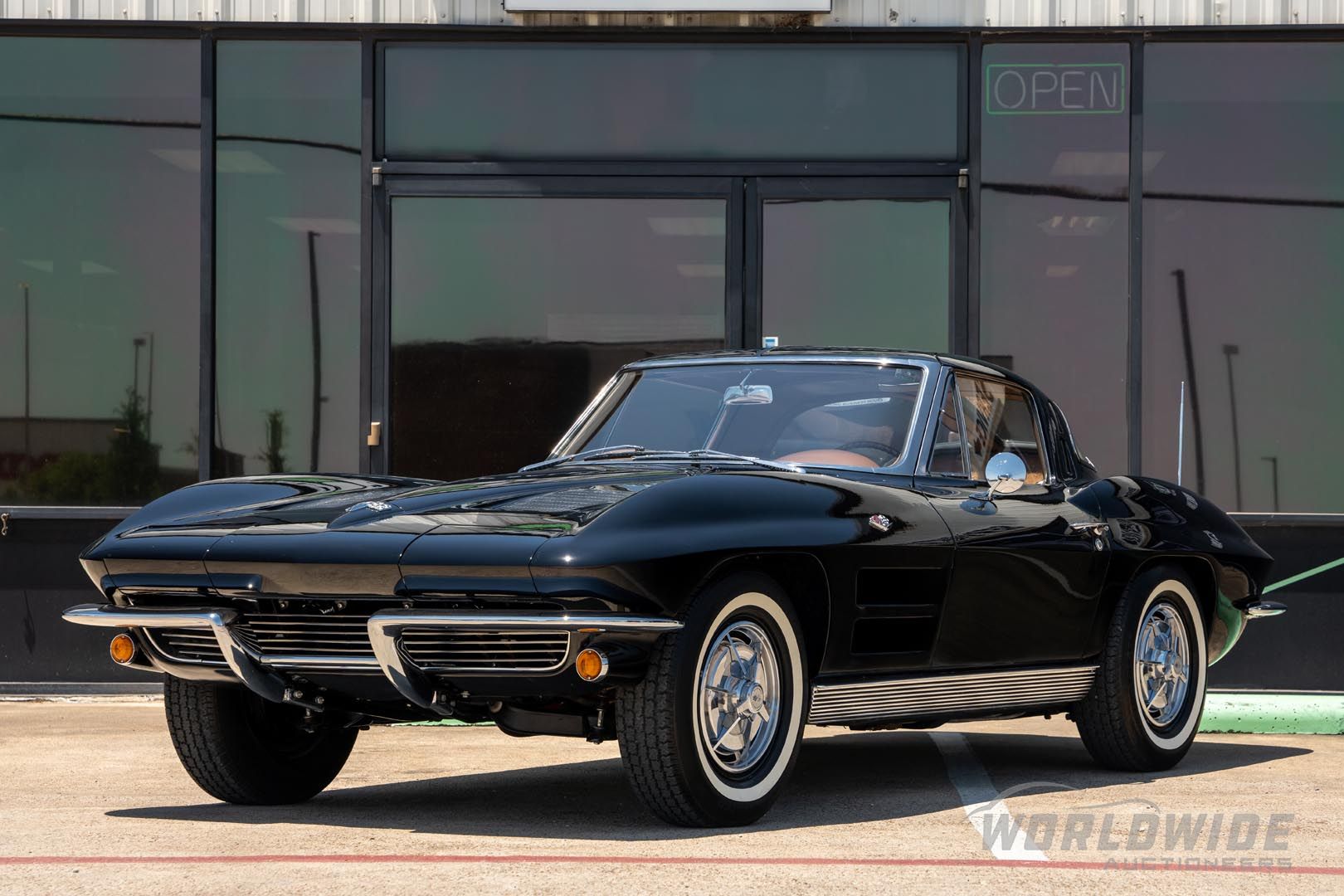 Originally purchased by the current consignor in May 2023, the previous custodian had lovingly preserved this beauty since way back in 1968. And we're not talking about mere maintenance; we're talking about a no-holds-barred, three-year, body-off-the-frame restoration from 1994 to 1997. The end result? An awe-inspiring exterior in a ravishing black hue and an interior that features an alluring tan leather, complementing the sleek outer body flawlessly.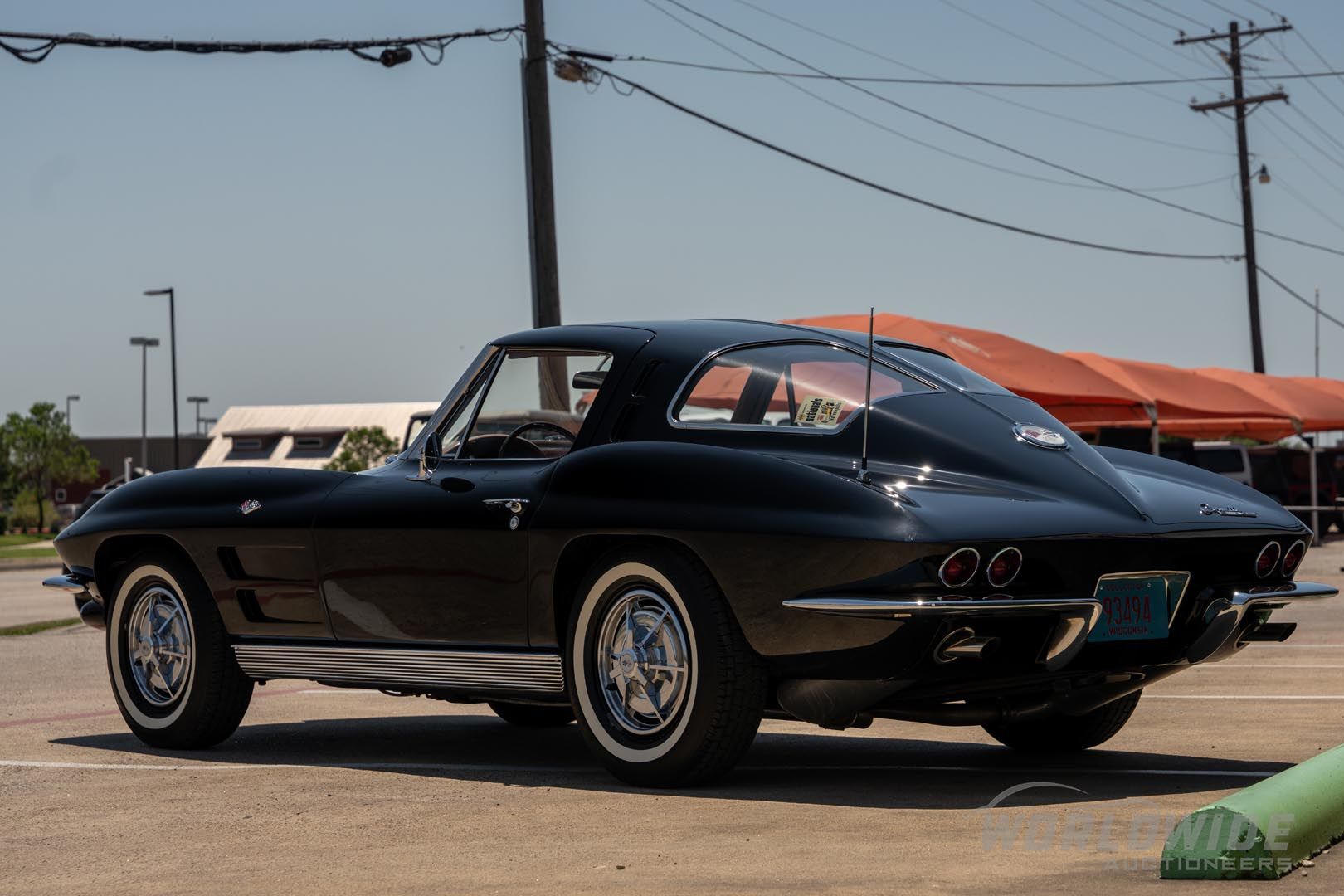 Purists will appreciate that under the hood sits a code-correct RE 327 cubic-inch, 340-horsepower V-8 engine, which was sourced from another 1963 Corvette. Couple that with a four-speed manual transmission, and you have a machine that's every bit as formidable as it looks. But there's more. Subtly stashed away in the glovebox, an aftermarket stereo has been fitted for those times when only your favorite driving anthem will do.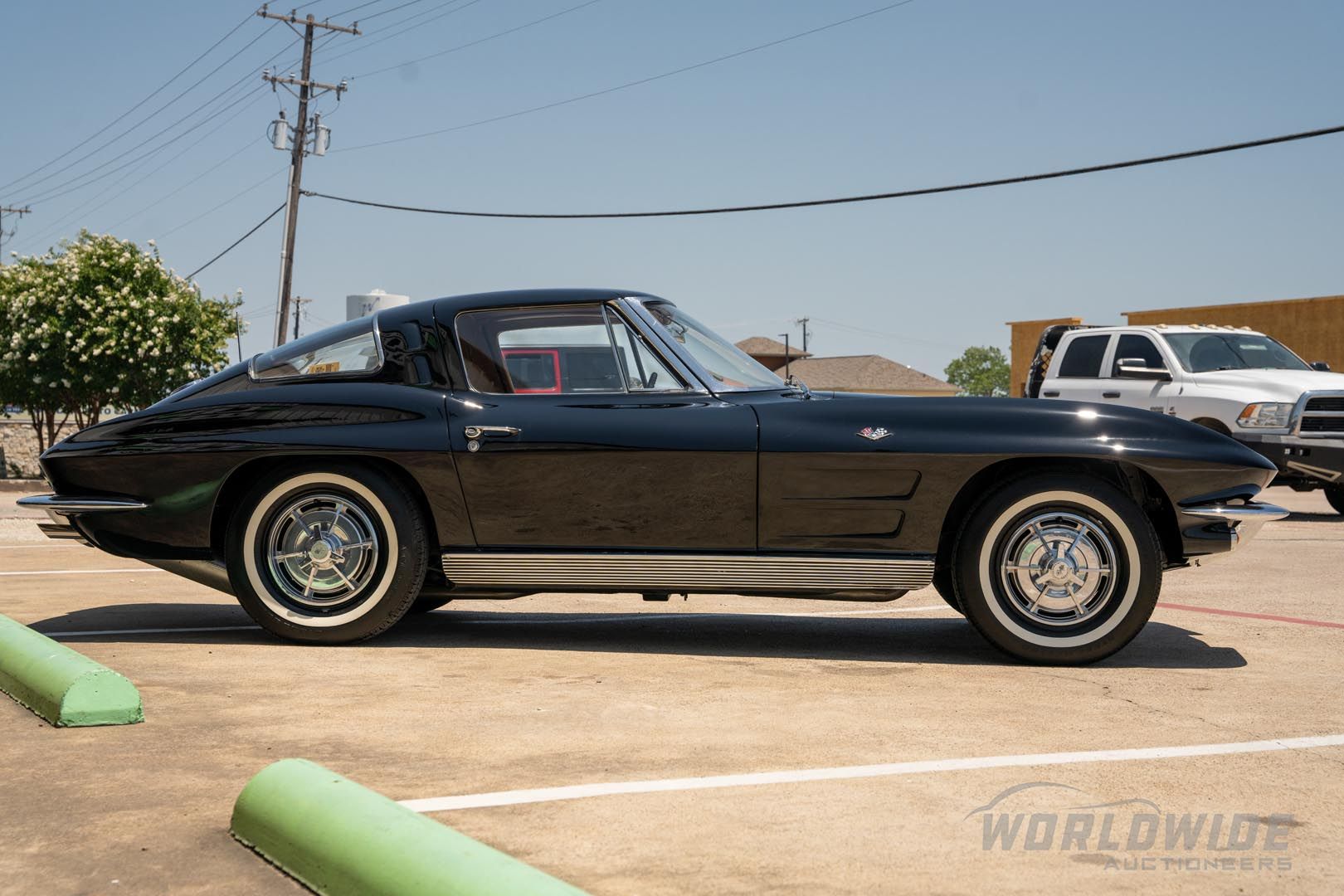 Here's the kicker: despite its jaw-dropping restoration, this Corvette hasn't been cooped up in some garage. Oh no, it's been lived in, albeit sparingly. Clocking in less than 5,000 miles post-restoration, the mileage mostly comes from its annual jaunts to the River Falls, Wisconsin car show.
Mechanically sound and cosmetically divine, this 1963 Split-Window Coupe is the epitome of what a well-maintained, well-loved classic car should be. As one of the most sought-after Corvette models ever to scorch the asphalt, this gem is more than a car; it's a symbol of automotive history and American heritage.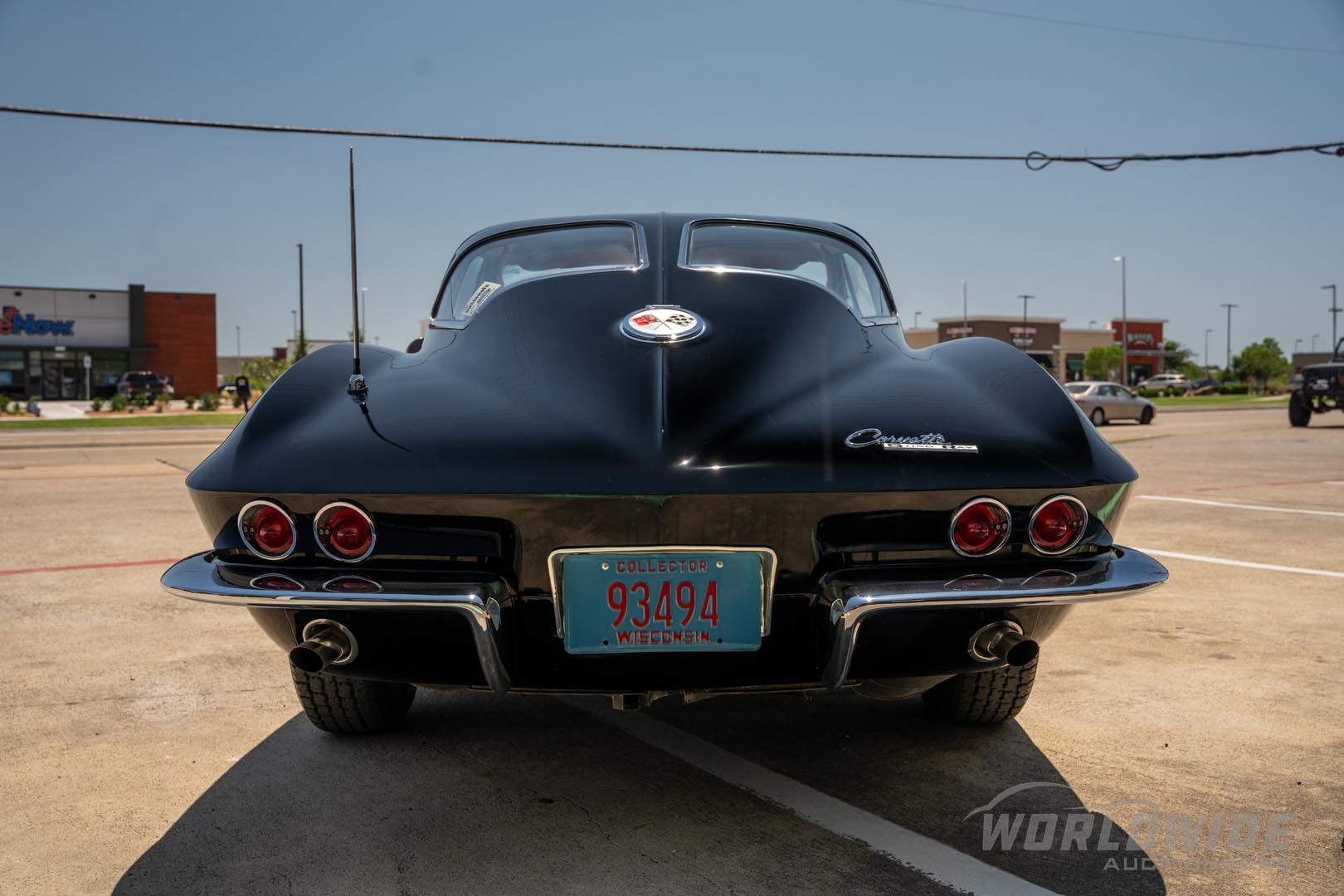 So, are you ready to become just the third custodian of this incredibly preserved and lovingly restored masterpiece? With 55 years of meticulous stewardship behind it, this Corvette is not just ready for the road ahead, it's eager to make history with you. Don't miss your chance to own a piece of automotive legend—this rare gem is calling for its next devoted caretaker.
For all those enthusiasts and collectors eager to buy and sell great cars this summer, the road leads right back to Auburn, Indiana, the original "Classic Car Capital of the World" and birthplace of the collector car auction industry in America.
The next catalogue sale, also the industry's next catalogue sale in North America, the Auburn Auction, will take place August 31 – September 2, 2023 at our Indiana headquarters. To be presented as a simultaneous live and online event for collector car enthusiasts and aficionado to enjoy.