A shining jewel in collector circles.
---
In the realm of classic automobiles, the 1972 Chevrolet Monte Carlo stands out, particularly a rare model that has recently captured the attention of collectors and enthusiasts alike.
This Monte Carlo's exclusivity is pronounced, not just by its impeccable maintenance but also by its unique two-tone paint - a special order with paint code 979. Remarkably, this distinctive paint job was acquired for a mere $52.70 back in the day. While that may sound trivial today, it was these nuanced customizations that set cars apart in the '70s.
Tracing back its lineage, this vehicle rolled off the manufacturing lines during the fourth week of March in 1972. Since then, it has exchanged hands only once, making it a two-owner treasure. Out of the 211 models produced with these specifications, only eight are known to exist today, and this particular Monte Carlo is among those elite few.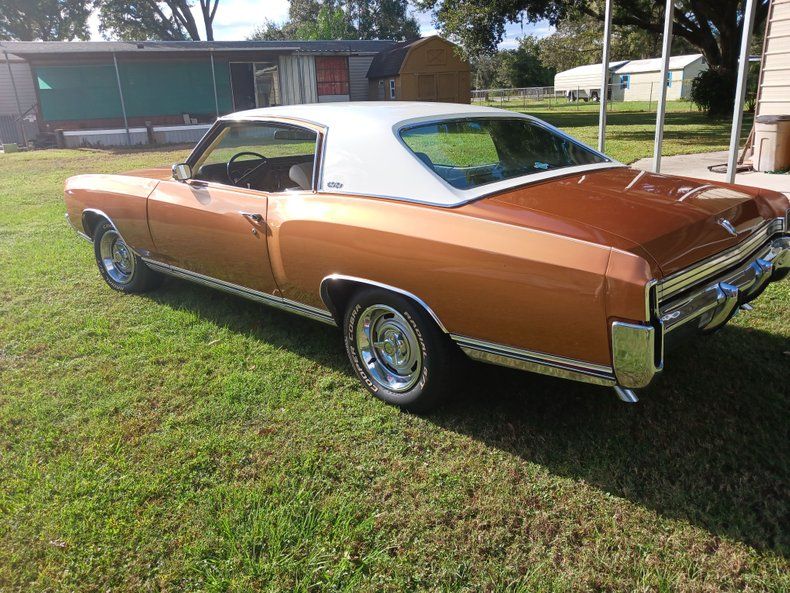 What adds another layer to its storied past is the presence of the original window sticker, a memento from the time of its purchase. It stands as a testament to its authenticity and a glimpse into automotive sales of yesteryears.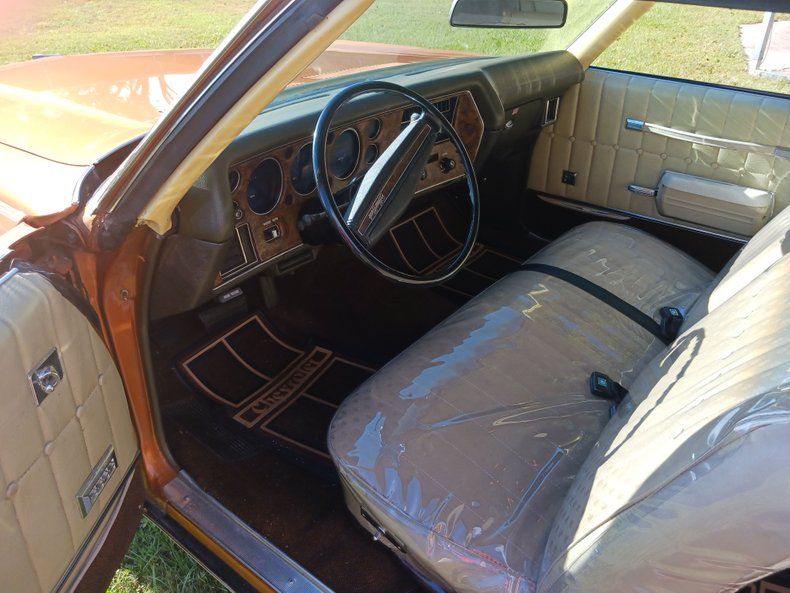 In terms of its preservation, most of its components remain untouched, maintaining the car's originality. However, a notable change was made in March 2023. The car's original dashboard, affected by the intense Florida heat, was swapped out for a modern digital dash. But in a nod to its legacy, the original dashboard, though damaged, has been retained with the car, allowing potential owners or viewers a look at its authentic state.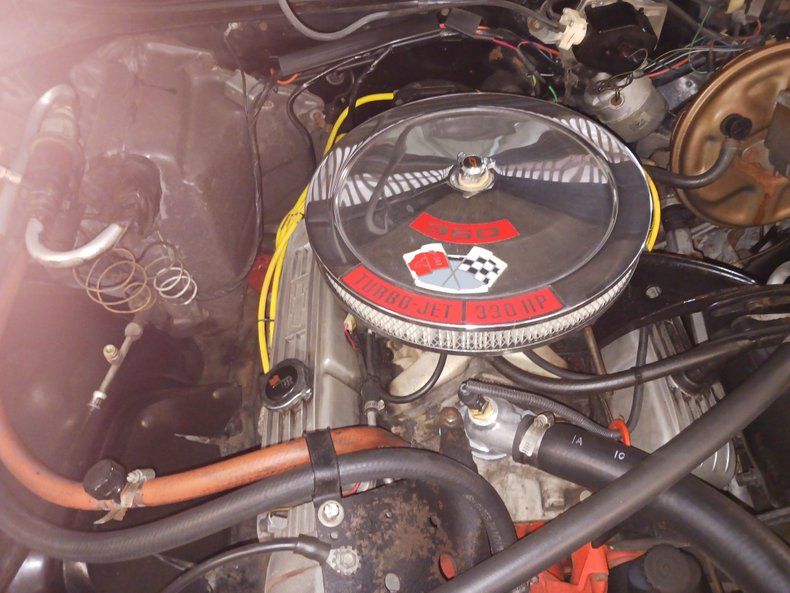 In conclusion, this 1972 Chevrolet Monte Carlo, with its rare paint code, limited production numbers, and meticulous upkeep, emerges as a dream acquisition for collectors. A piece of history, it embodies the charm of the '70s, reminding us of an era where every detail on a car was a statement of personal style and preference.

The Carlisle Auctions team, based in Carlisle, Pennsylvania, has successfully executed three amazing classic and collector car auctions in 2023. To date, more than 1,200 cars have been offered, with over $14 million in total sales. With one to go, the Carlisle Auctions team invites car lovers from around the southeast and all across Florida to join them in Lakeland, Florida in November. The Lakeland Fall Collector Car Auction ushers in 300+ lotsspanning all eras of automotive production for the two-day event, November 10-11 at the SUN 'n FUN Expo Campus and it's super easy to not only see the action but to be part of it too.
Each day starting at 10:30 AM, one piece of automotive history after another parades across the auction block and just like the "as seen on TV auction events," the energy in the room is palpable. There's a certain buzz that befalls the gallery when a crew of world champion auctioneers fires up their unmistakable cadence, combined with a floor of "ring men" working the crowd to help draw top dollar for what can only best be described as rolling pieces of art. From antiques to muscle cars, cool custom vans to trucks, and pretty much everything in between the Lakeland Fall Collector Car Auction has it all.
Speaking of trucks, Carlisle Auctions is proud to announce the return of its popular all-Truck Hour (ATH) on Friday, November 10. Beginning at approximately 12:30 PM on the 10th, nothing but some of the finest trucks central Florida has ever seen will cross the block for one full hour. This is a new time slot, but offers the same great level of excitement. As part of the ATH, not only do trucks sell at top-dollar, but so will Jeeps, and SUVs too. A convertible or some Detroit muscle may look great on Florida's highways, but nothing tackles a trail or country road like a truck, and the ATH is THE time to find a great deal on an amazing investment.