Runge made a very unique car in the RS010!
---
The art of handmade bespoke automobiles is very rare these days. Although the modern manufacturing process has for the most part taken over and pushed aside the traditional way of car building, there are still builders out there that have not forgotten about the body buck. One such auto builder is Runge Cars. The traditional coachbuilding technique Runge employees in its basic form consists of hand-forming aluminum panels over hand-made body bucks before attaching the panels to a "Superleicht" or an aluminum tube form. When done properly the outcome is nothing short of breath-taking.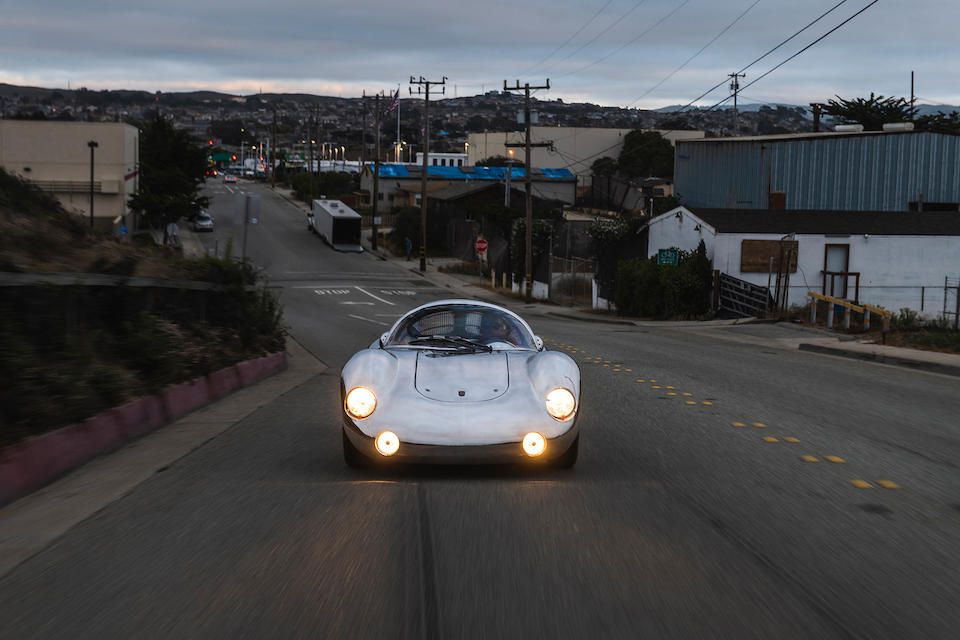 Bonhams is now offering car collectors the opportunity to own a one-of-a-kind Runge automobile - RS010. The designing of this particular 1950's racer inspired car began in 2017 and its construction was concluded by 2019. It features a full steel tube frame and a 195-horsepower 2.3-liter flat four mid-mounted engine. For those that see a pre-200-horsepower rating as too little, remember the RS010's lightweight design means that the engine is only carrying 1,350-lbs. What this means is that the car's power-weight ratio, .014:1, is equivalent to the average V8 powered car but without the weighty feel that degrades a cars ability in the corners. This recipe should make for a car with staggering performance, strong acceleration and nimble handling.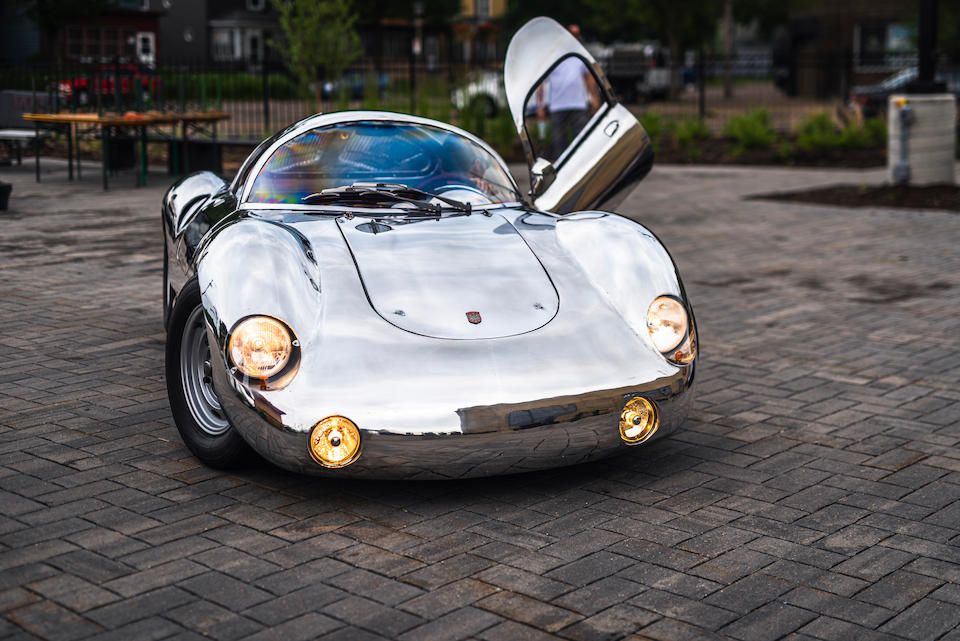 The interior is every bit as unique as the exterior. It features a perfect mix of burgundy leather and polished aluminum. The dash draws inspiration for 1950's era aircraft and actually features a clock from a Soviet MiG jet. While the cockpit does look a bit cramped and the frame is visible from inside the vehicle in a sort of roll cage type fashion, there is an elegance about the interior that is very easy to appreciate.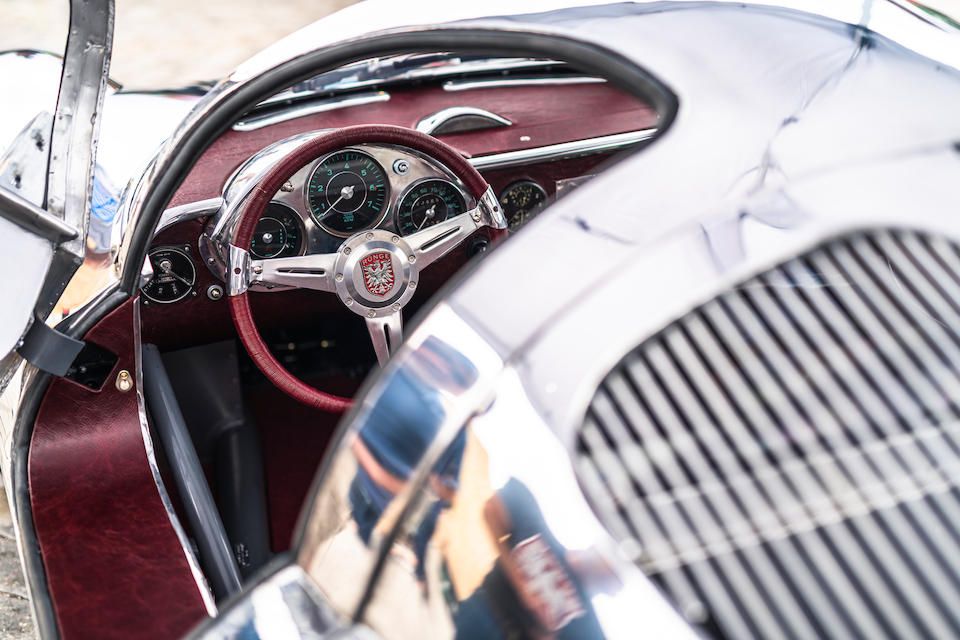 From the listing on Bonhams, the original sale price of the car is unclear but the Runge RS010 is expected to sell anywhere from $225,000 to $250,000 at the Scottsdale auction on January 21, 2021. It has been shown at many prominent events and has gathered the attention of many media outlets. It has definitely got our attention and we cannot wait to see more of this car.