Sleek is the name of the game for this convertible Corvette.
---
The late 1960s were a great time for the Chevrolet Corvette as it was a time when the car really came into its own. Big power figures, great sleek styling, and some truly fantastic performance engineering made the third generation Corvette one of true excellence. One of the best examples of these features is this model, built in 1968. Currently, the Corvette is up for auction which means that you might be able to see these options for yourself.
Back in the day, these cars had to compete with everything from Mustangs to British sports cars. This particular roadster is the definition of vintage American performance with a light body and sturdy frame. On top of that, the new driver of the Corvette will also gain access to a 327 cubic inch V8 engine which has a great reputation for making over 350 horsepower. Amazingly enough, this car features correct numbers-matching parts which makes the 'Vette even more valuable than you might've thought.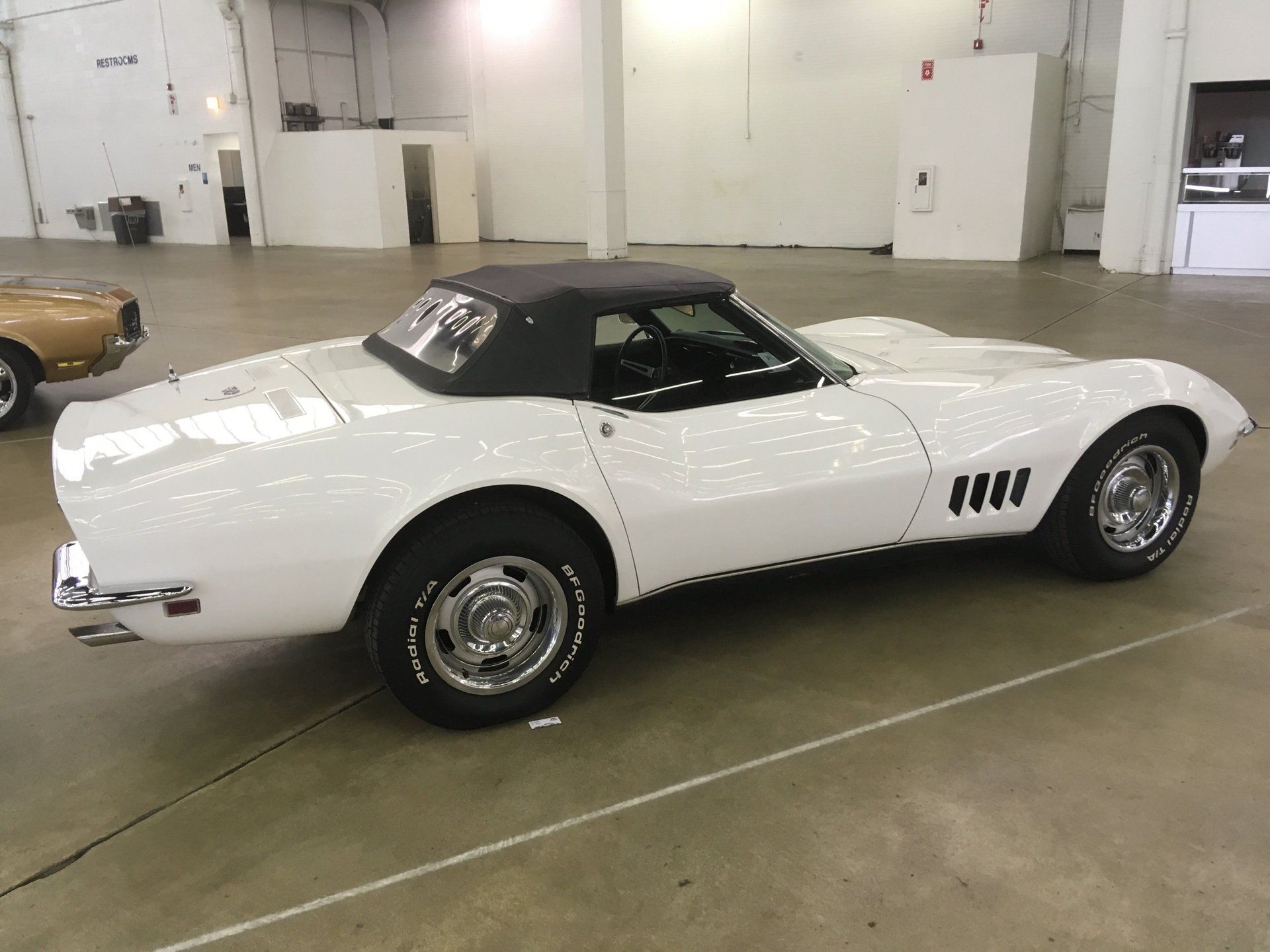 All of that power is something that makes driving a truly lovely experience which is perfect for any driver with a taste for speed. However, there is another piece of the puzzle that might entice you to purchase the Chevrolet pretty car. That, of course, is the convertible top. Imagine feeling the wind in your hair as you cruise down the road, the only sound being the rumble of your V8 filling the road. Without a doubt, this is one of the greatest cars to come out of the late 1960s, so the only thing left to be decided is who will drive it next.
Maple Brothers Auctions is set to host its second annual Oklahoma City auction Feb. 17 and 18 in the Oklahoma City Convention Center. The auction will offer a collection of high quality, sports, American muscle, hot rods, pickups and custom vehicles suitable to satisfy any collector's desires with both reserve and non-reserve vehicles. Bidding is available in person and online via Proxibid. Consignments are currently being accepted. Take advantage of low entry and sell fees! Visit https://www.maplebrothersauction.com for more information.