With T-tops, dual exhausts, and a funky three-stick shifter, this isn't your average Cutlass.
---
The original muscle car era was killed by an oil embargo, emissions regulations, and economic factors. The 1970s were a rough time for performance, but things started getting better in the 1980s.
Performance slowly but surely returned, and the buying public was ready to have fun again. One of our favorite 1980s muscle cars is the G-body Oldsmobile Cutlass in Hurst/Olds or 442 trim.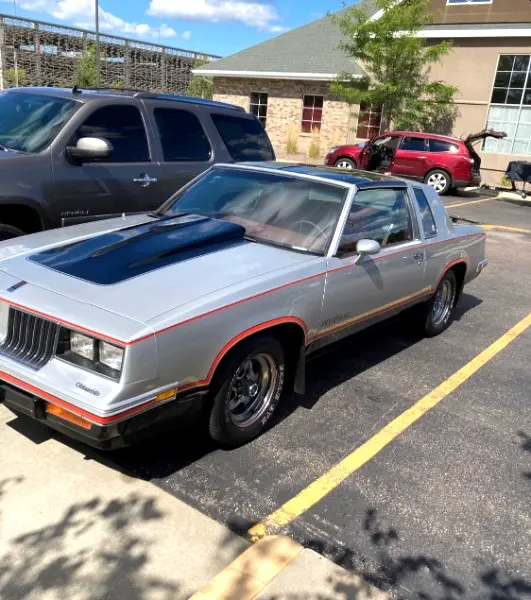 The car seen here is a 1984 Hurst/Olds, based on a Cutlass Calais. These cars were only built for two years, in 1983 and 1984. 1983 models were black on top and silver on the bottom with red trim. As you can see here, 1984 flipped the color scheme.
Every '83-'84 Hurst/Olds was powered by a 307 cubic inch Oldsmobile V8 backed up by a 200-4R automatic. Out back, you'd find 3.73 gears for better acceleration, and 1984s got the upgraded GM 8.5" rear axle.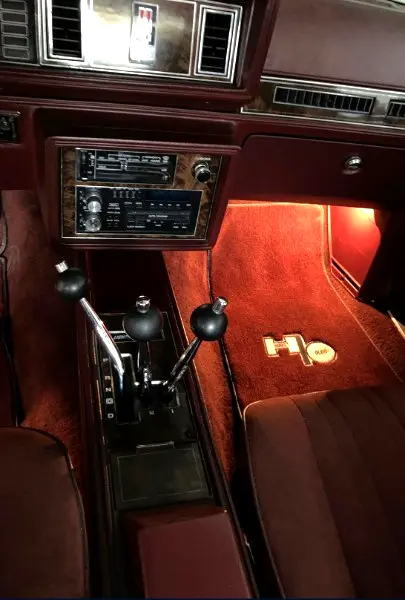 The real fun part of owning an '83-'84 Hurst/Olds is the shifter – or shifters. Look inside one of these cars and you'll see three sticks, like an old Lenco racing transmission. Hurst dubbed this setup "Lightning Rods."
The left stick handled your basic "P-R-N-OD-D" duties. If you wanted to have some fun, though, you'd use the stick on the right to perform the 1-2 shift, and the middle stick to go from second to third.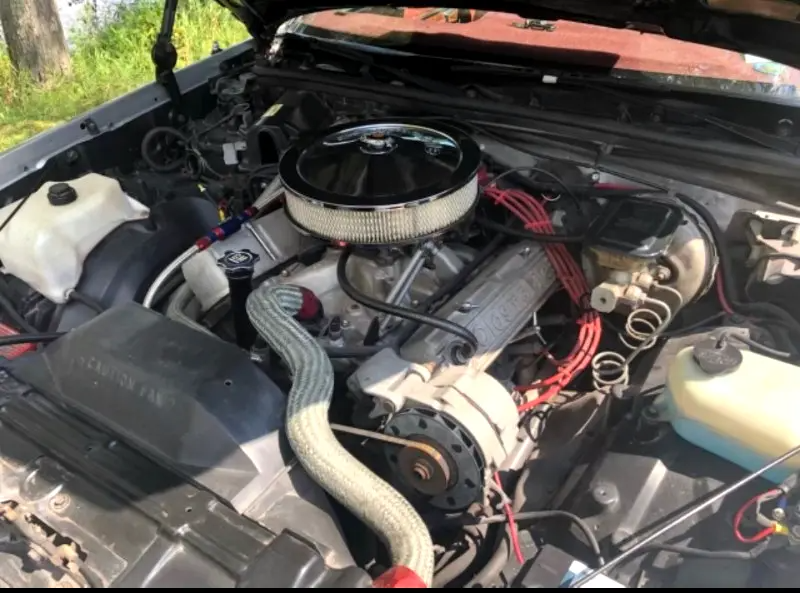 Just 3,500 Hurst/Olds models were built in 1984, It was the last time we'd ever see that legendary collaboration before GM axed Oldsmobile in 2004.
We found this '84 Hurst/Olds at Awesome Joe Auctions in Delray Beach, Florida. If we won the auction, we'd want to pop off those T-tops and cruise the coast for a while before heading home.