It Takes Center Stage at Monterey Jet Center Auction.
---
Lancia enthusiasts and vintage car collectors have something special to look forward to at the Monterey Jet Center Auction this year. A 1955 Lancia B24 Spider America, Lot 156, is set to make its appearance with an estimated value placed between $1,100,000 to $1,500,000.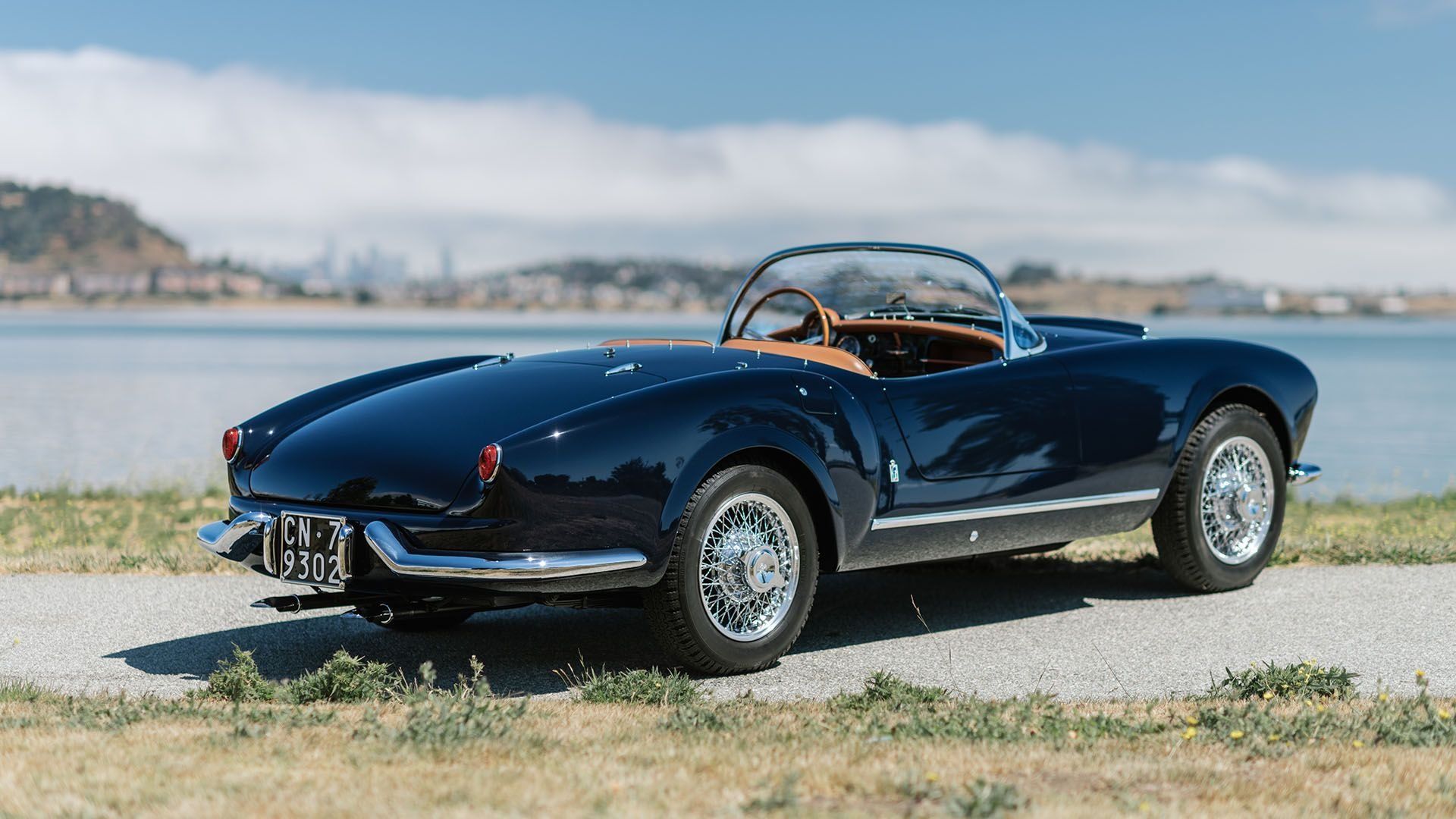 This Lancia is not just any ordinary car; it is one of the limited 181 left-hand drive B24S Spider Americas ever produced. Adding to its allure, it proudly maintains its original engine, body, transaxle, and front axle – all verified by the Lancia Certificate of Origin.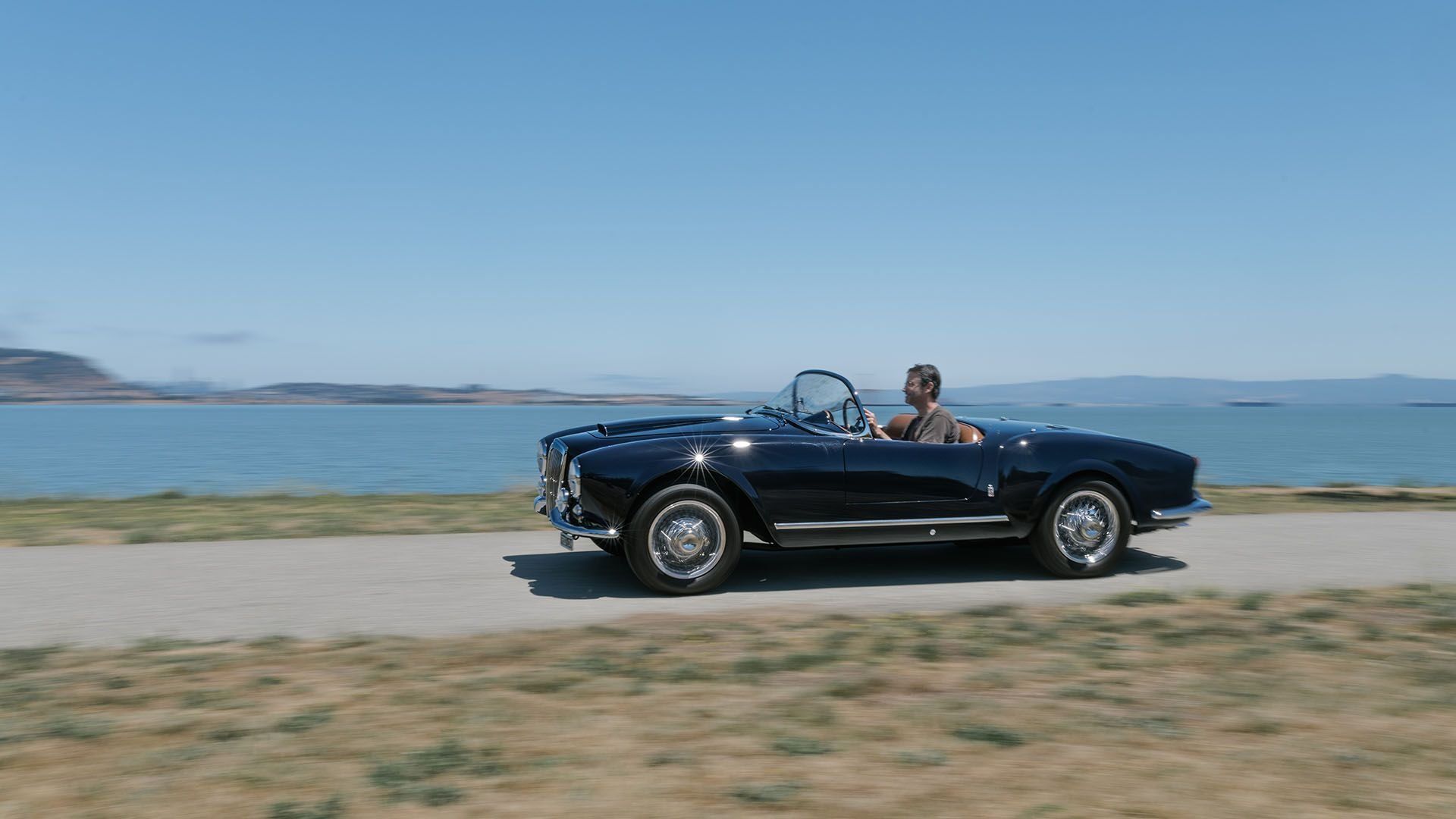 Its story since 2018 is a testament to dedication and love for classic cars. With an investment surpassing $420,000, this vehicle has undergone a meticulous restoration, leaving no stone unturned to bring it back to its former glory. Those interested in its history won't be disappointed; it comes extensively documented, bearing the Centro Storico Fiat production details and the Registro Aurelia certificate.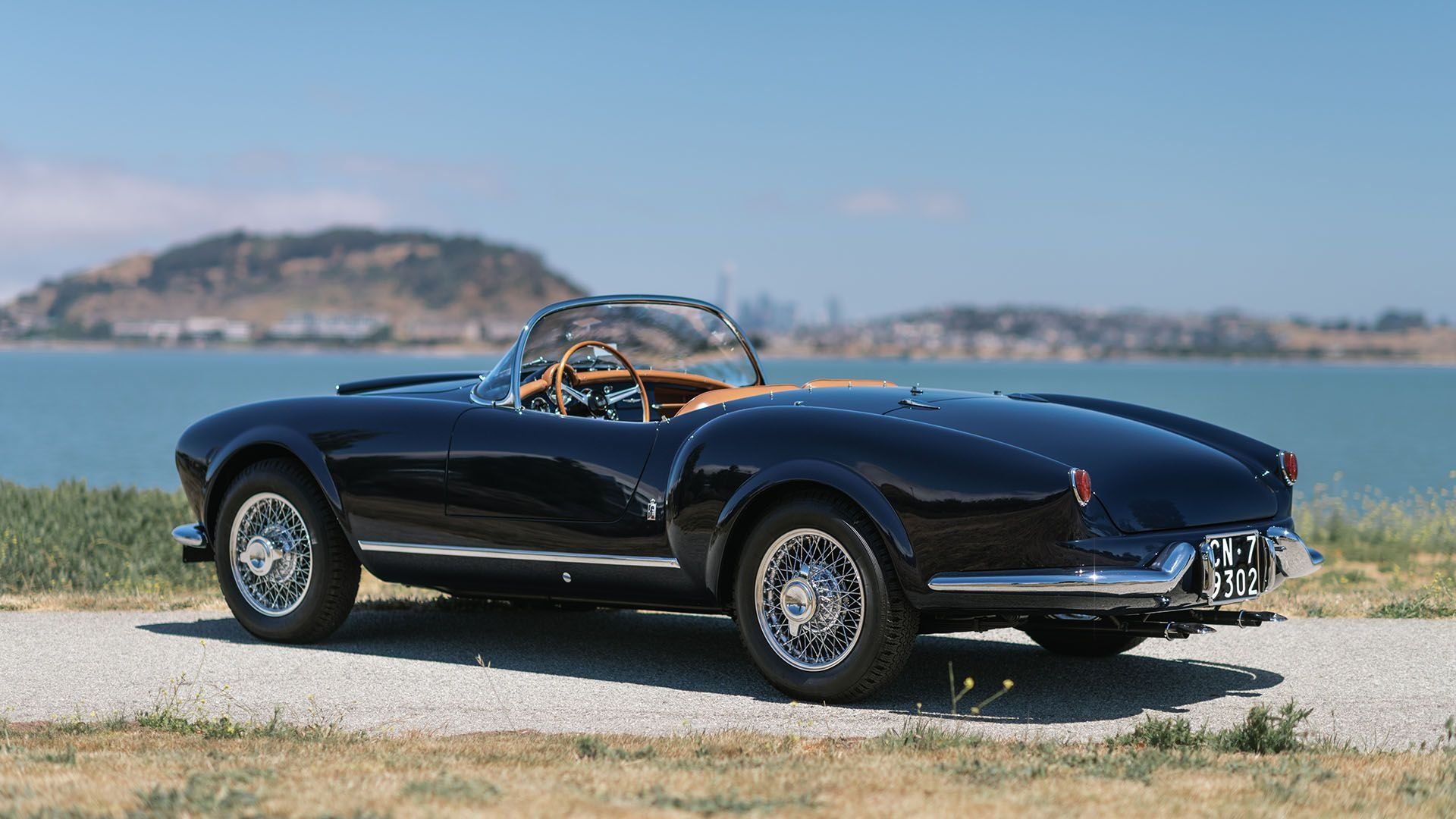 Visually, the car strikes with its elegant Blu Scuro exterior, a sophisticated shade of dark blue, paired exquisitely with Cognac leather interiors. For those keen on details, the Lancia will be offered complete with tools, a jack, books, and a comprehensive restoration file that includes photographs and receipts showcasing the journey of its transformation.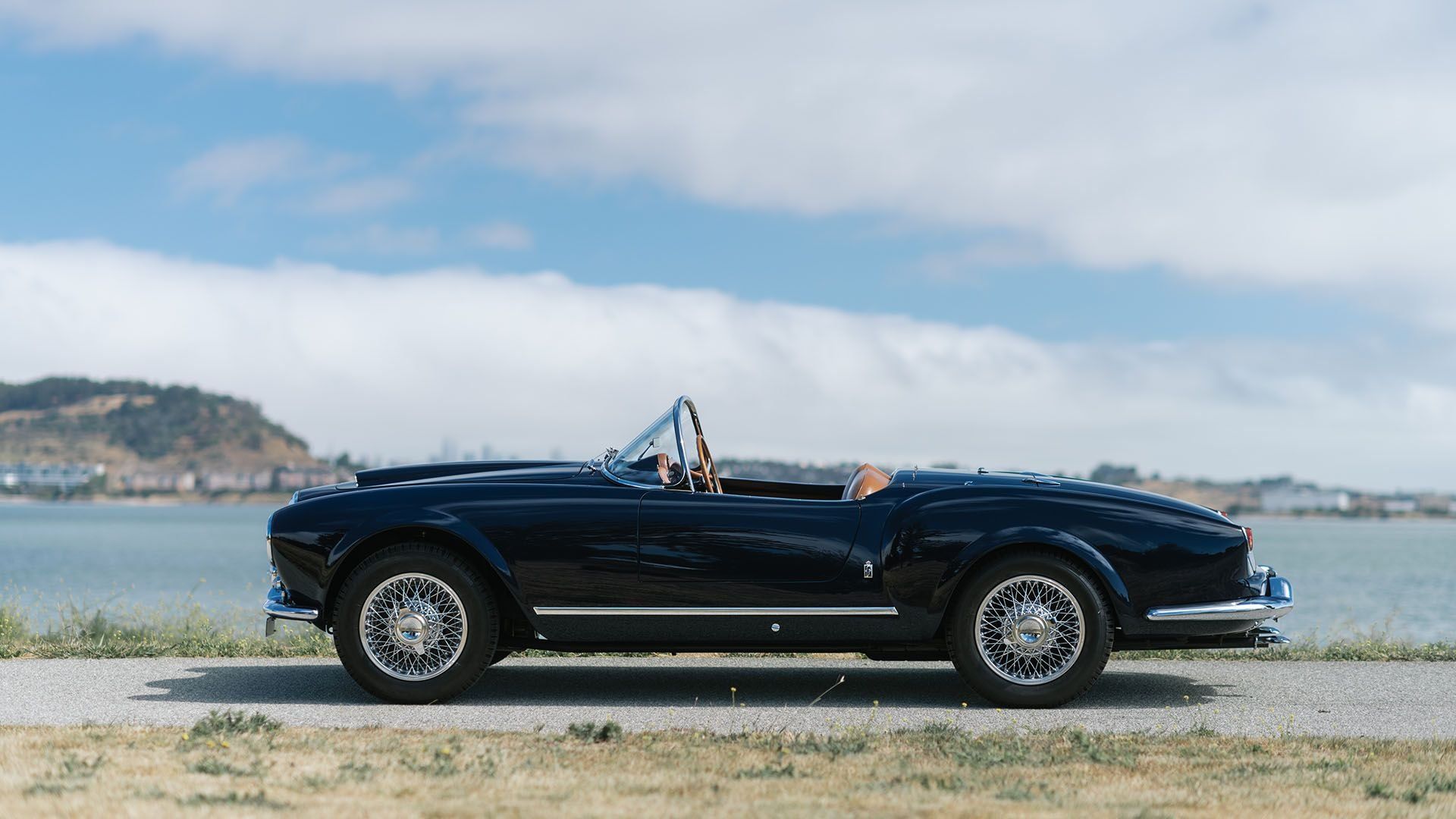 Another feather in its cap, this vehicle is Mille Miglia eligible, solidifying its status as a hallmark example of Lancia's finest.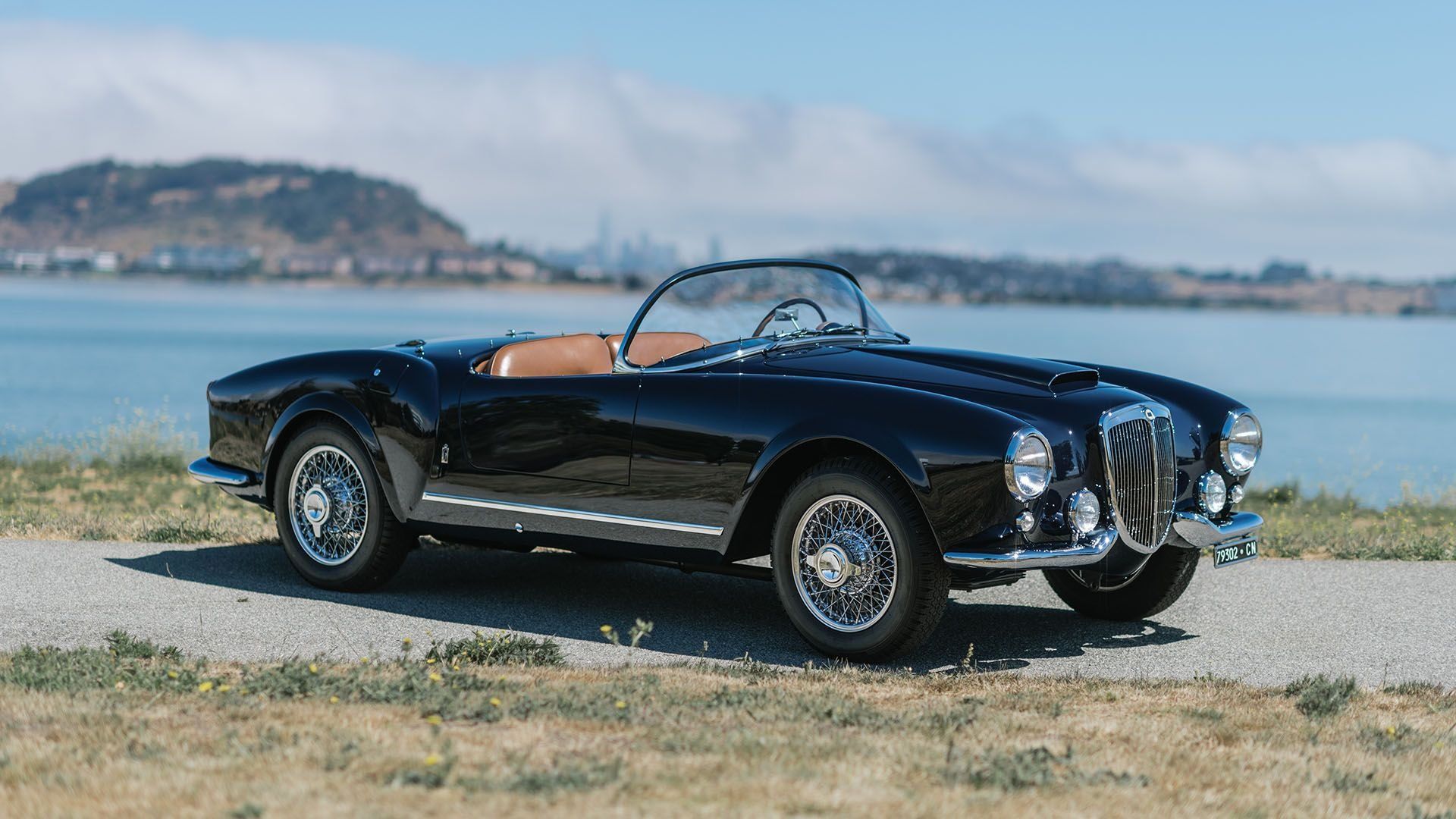 Broad Arrow Group, Inc. ("Broad Arrow Group") and its subsidiaries, Broad Arrow Auctions, Broad Arrow Capital and Collectors Garage represent the collective vision of its founders, team members, and partners — to be the best advisor, marketplace, and financier for car collectors, with integrity, trust, and innovation. Broad Arrow Group is a holding company founded to develop and operate a portfolio of businesses and brands that address the needs of various segments of the collector car market and to transform the collector car industry. Learn more at www.broadarrowgroup.com