An Icon Reimagined.
---
The mystique surrounding Ferrari is both timeless and unparalleled. Yet, there was once a car that dared to bear the Ferrari legacy without the emblematic prancing horse: The Ferrari Dino. Today, a pristine example, a 1973 Ferrari Dino 246 GTS, stands as a testament to the iconic vehicle's lasting impact.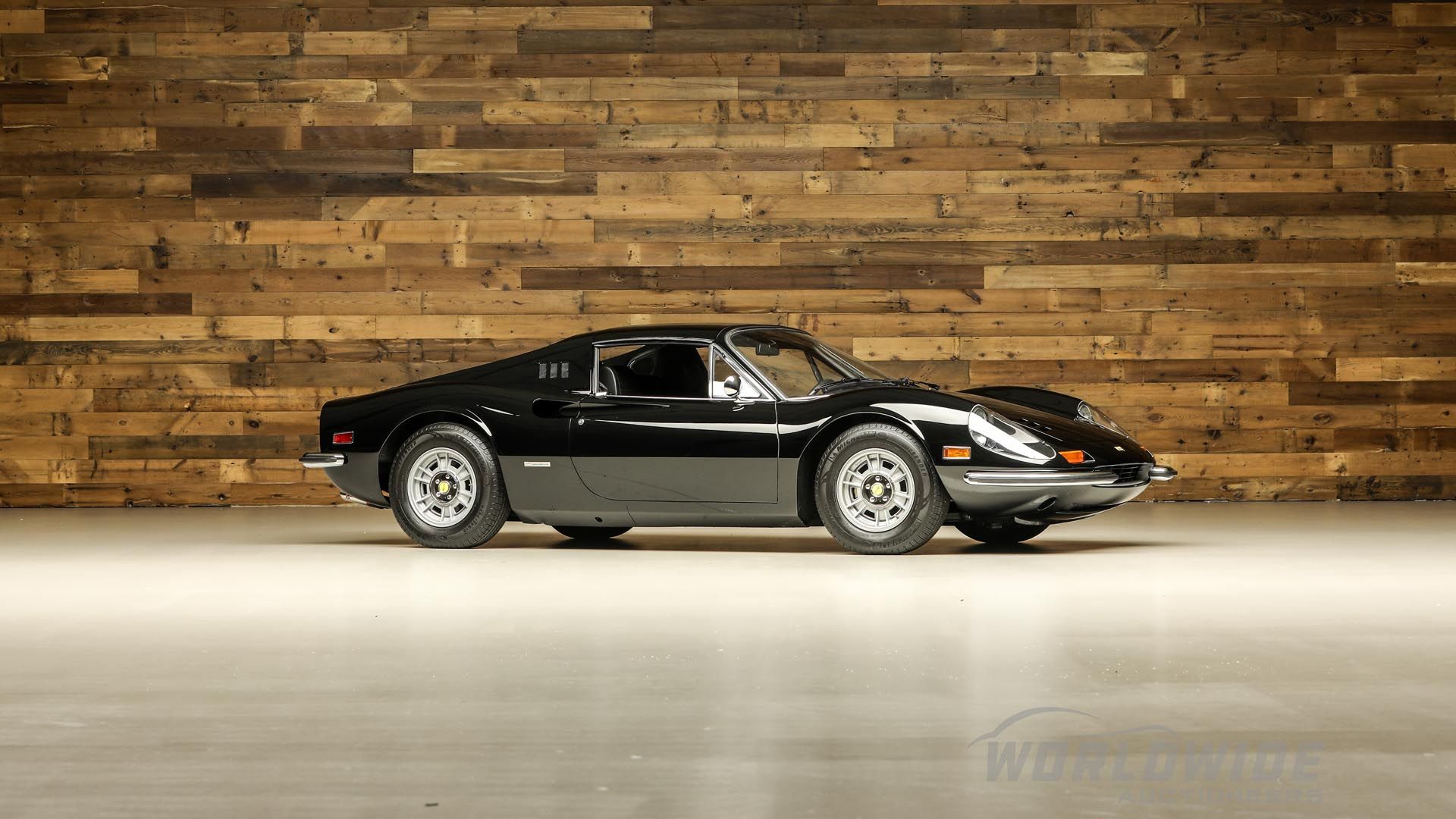 More than just a visual marvel with its timeless black-on-black color scheme, this Dino is one of only 1,274 GTS models ever crafted. Despite the initial reticence surrounding the Dino's release - mainly due to its lack of the iconic Ferrari badge and its introduction as a rival to Porsche's more budget-friendly 911 - the car has since carved its niche, continually increasing in both desirability and value.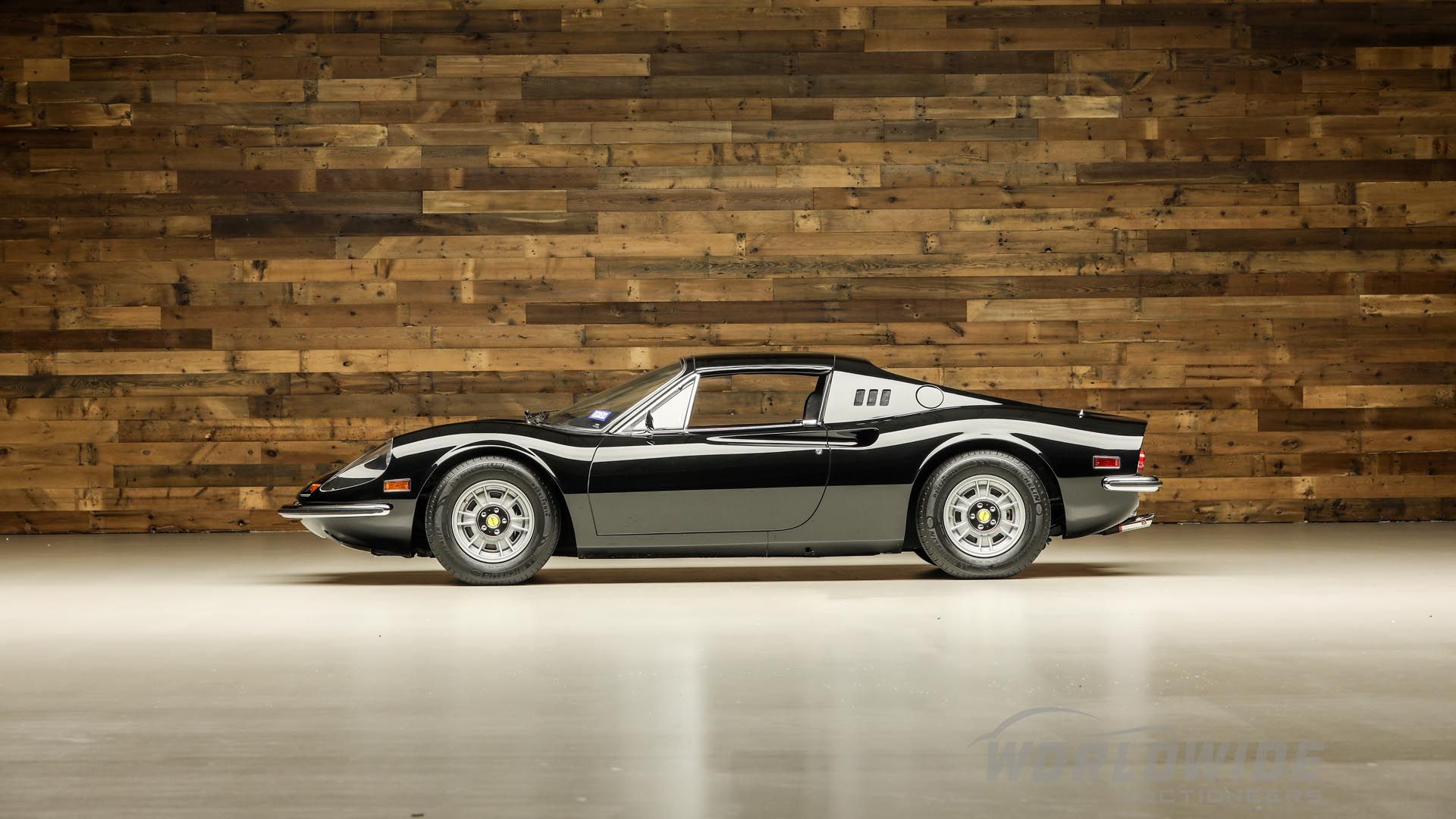 This Dino, designed by Aldo Brovarone of Pininfarina and built at Scaglietti, is a legacy of Enzo Ferrari's profound personal sentiment, named after his late son. It began its journey as the Dino 206 GT and evolved into the 246 GT before culminating in the 246 GTS "Spider", introduced at the 1972 Geneva Motor Show. This Targa-style iteration only heightened the public's fascination, leading to the production of 1,274 handcrafted GTS Dinos between 1972 and 1974.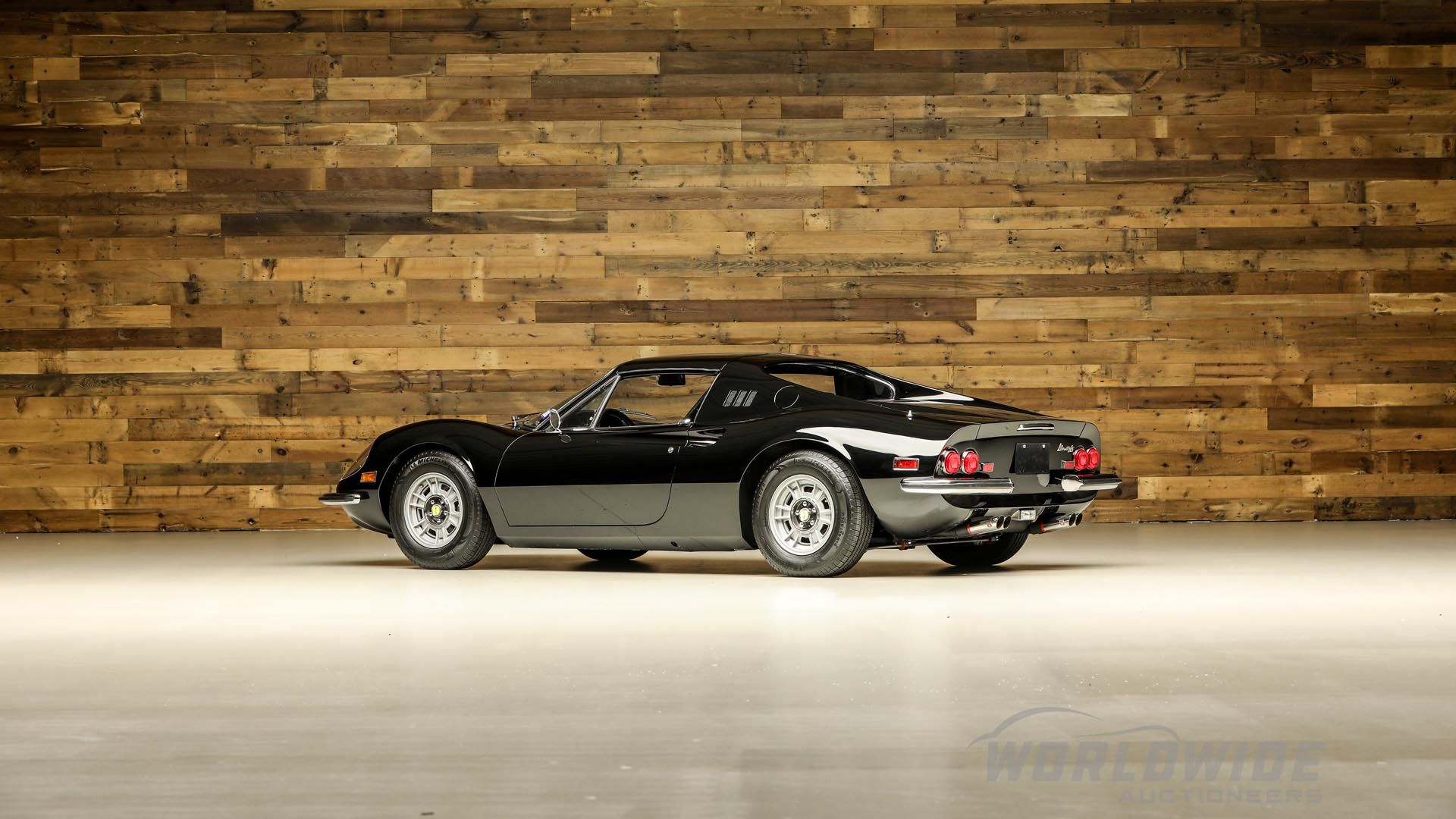 Performance-wise, the Dino showcased its might by outpacing its Porsche rival, clocking a top speed advantage of over 12 mph and a commendable 0 to 50 acceleration in a mere 5.5 seconds. It was proof that Ferrari had seamlessly blended affordability, performance, and the inimitable Italian design flair.
The specific 1973 Ferrari Dino 246 GTS up for appreciation is a sight to behold. Restored meticulously, it has only 24,000 miles to its name. With an originally Maranello Rosso Bordeaux finish over Beige, the car now sports a flawless black body complemented by Daytona-style 'chairs' in black with red centers. Original fixtures, such as the Cromodora magnesium wheels with Dino-badged centers, the leather-wrapped steering wheel, and the understated gauges, further add to its allure.
Moreover, its originality extends beyond just the appearance. The Dino comes with its original owner's manual, toolkit, and jack. Beneath its hood, there's also a spare tire surrounding another original Cromodora magnesium wheel.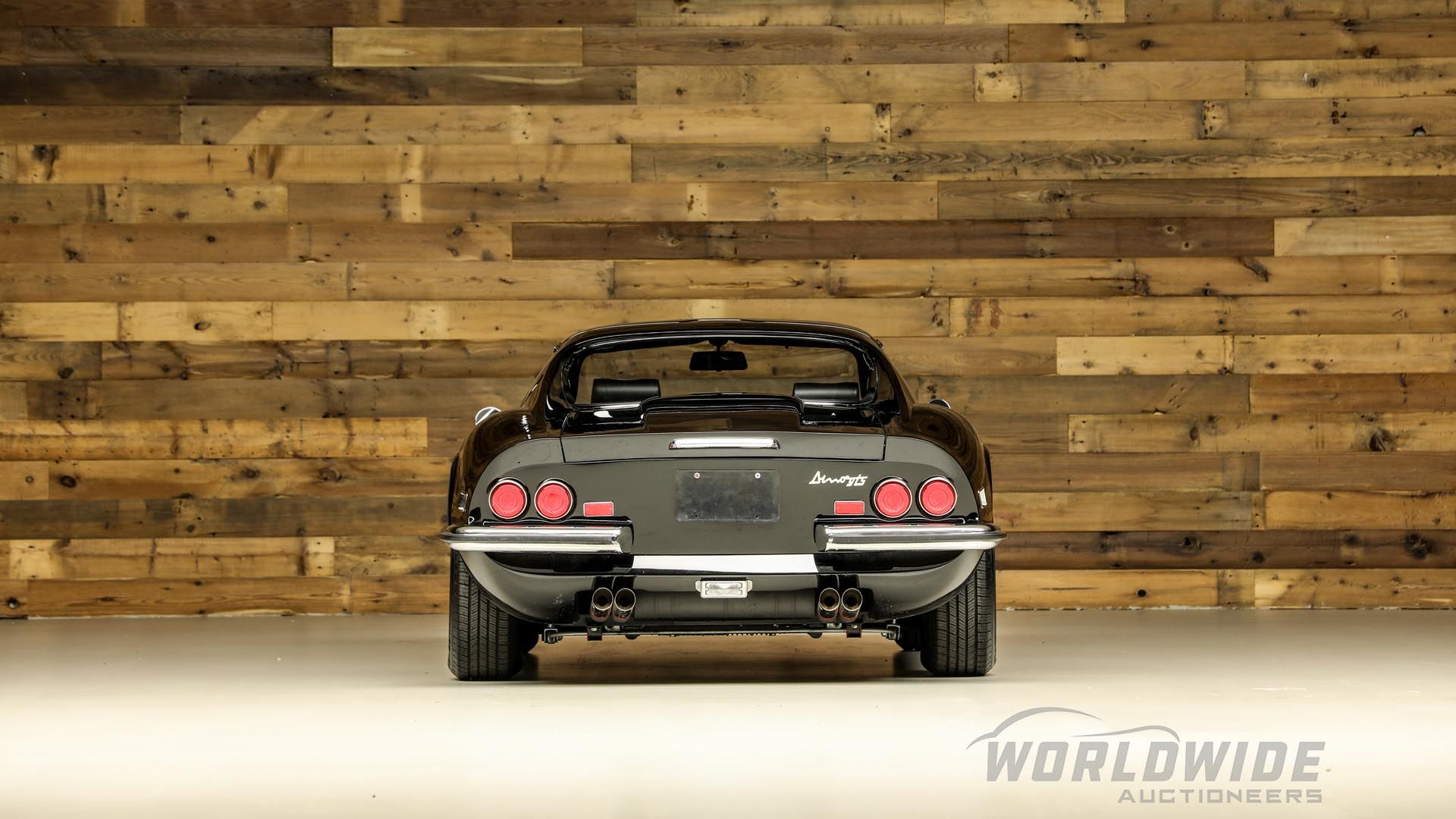 In essence, this 1973 Ferrari Dino 246 GTS is not merely a car; it's a piece of Ferrari's nuanced history, a blend of personal sentiment, design prowess, and mechanical excellence. Whether it finds its place in a world-class collection, steals the spotlight at concours, or roars to life on the roads, it will undoubtedly continue to uphold the legacy of Ferrari's ambitious experiment.
For all those enthusiasts and collectors eager to buy and sell great cars this summer, the road leads right back to Auburn, Indiana, the original "Classic Car Capital of the World" and birthplace of the collector car auction industry in America.
The next catalogue sale, also the industry's next catalogue sale in North America, the Auburn Auction, will take place August 31 – September 2, 2023 at our Indiana headquarters. To be presented as a simultaneous live and online event for collector car enthusiasts and aficionado to enjoy.