This beautiful 1960s Italian supercar is powered by a Chevy V8. Believe it or not, that's the way these cars were built when they were new.
---
Giotto Bizzarrini is one of the most famous Italian automotive engineers of all time. His resume is impressive. He worked for Ferrari, helping to develop the legendary 250 GTO.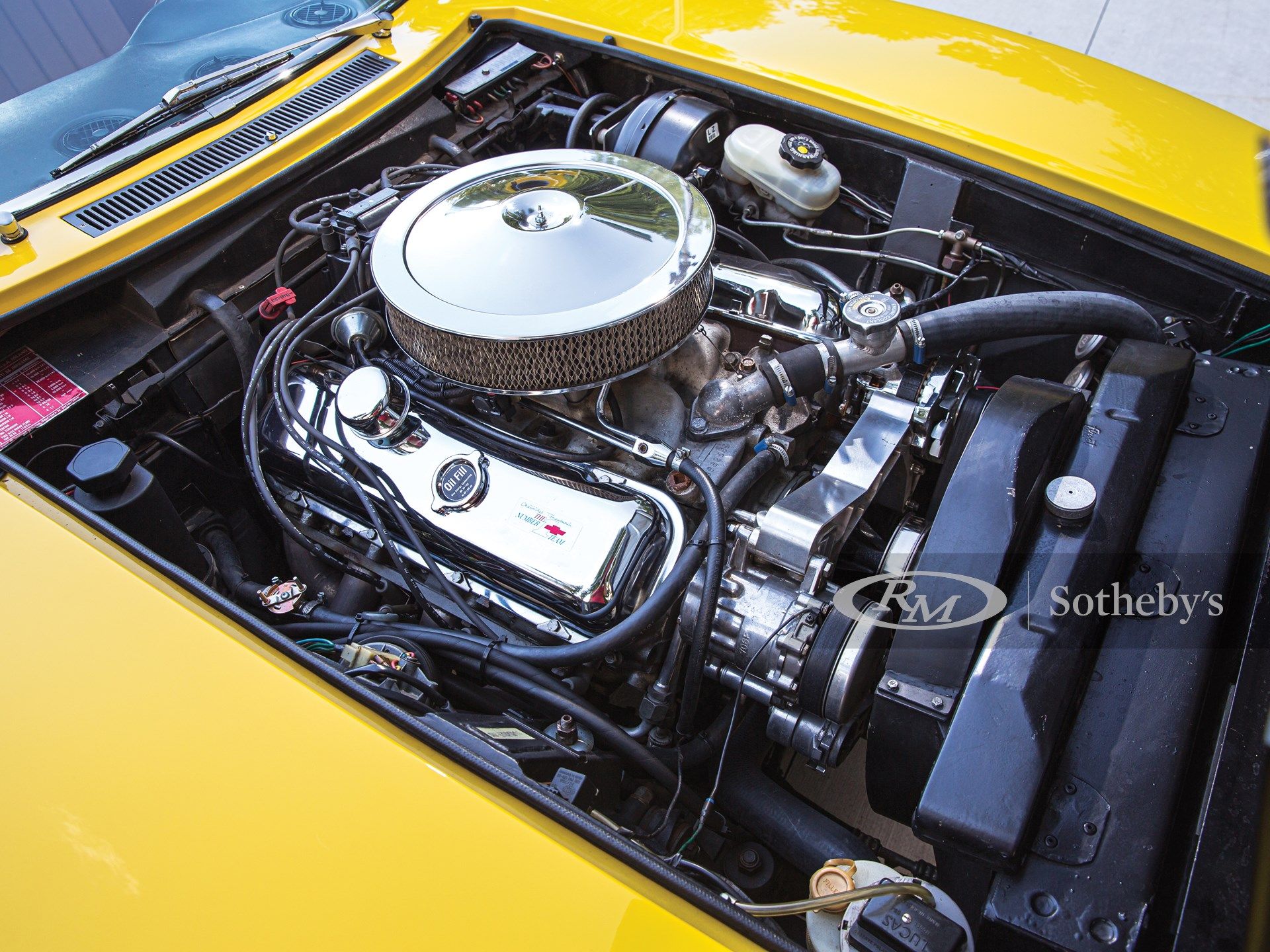 After moving to Lamborghini, he developed the V12 engine that they used until 2010. It should be noted, however, that when he wanted to build a sports car of his own, he looked to America for a bulletproof powerplant.
The Iso Grifo was powered by a Chevrolet V8. The car seen here was originally fitted with a 327 cubic inch small block V8. In the early 2000s, it was upgraded to a 427 cubic inch big block V8, giving this Grifo some serious power.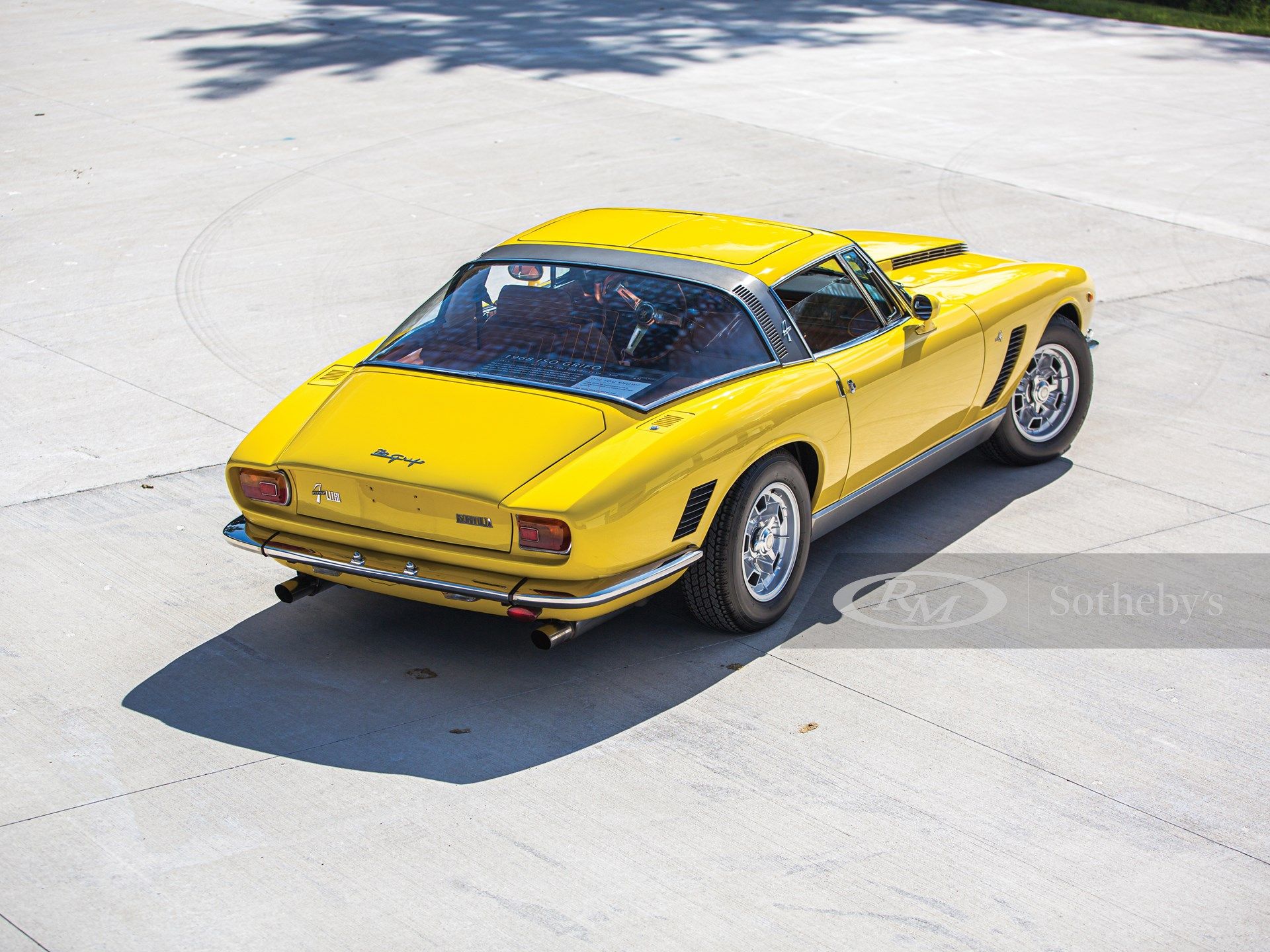 Iso Grifos are not very easy to come by to begin with. This one is especially unique, though, due to its unusual Pavesi sunroof. The two removable panels are somewhat like a hybrid between a T-top, a targa, and a sunroof. Only six Grifos were built this way.
While it was originally painted white, we think this car looks terrific in yellow. Some folks think that all Italian sports cars should be red. We say that if an Italian car looks good in red, it will look even better in yellow.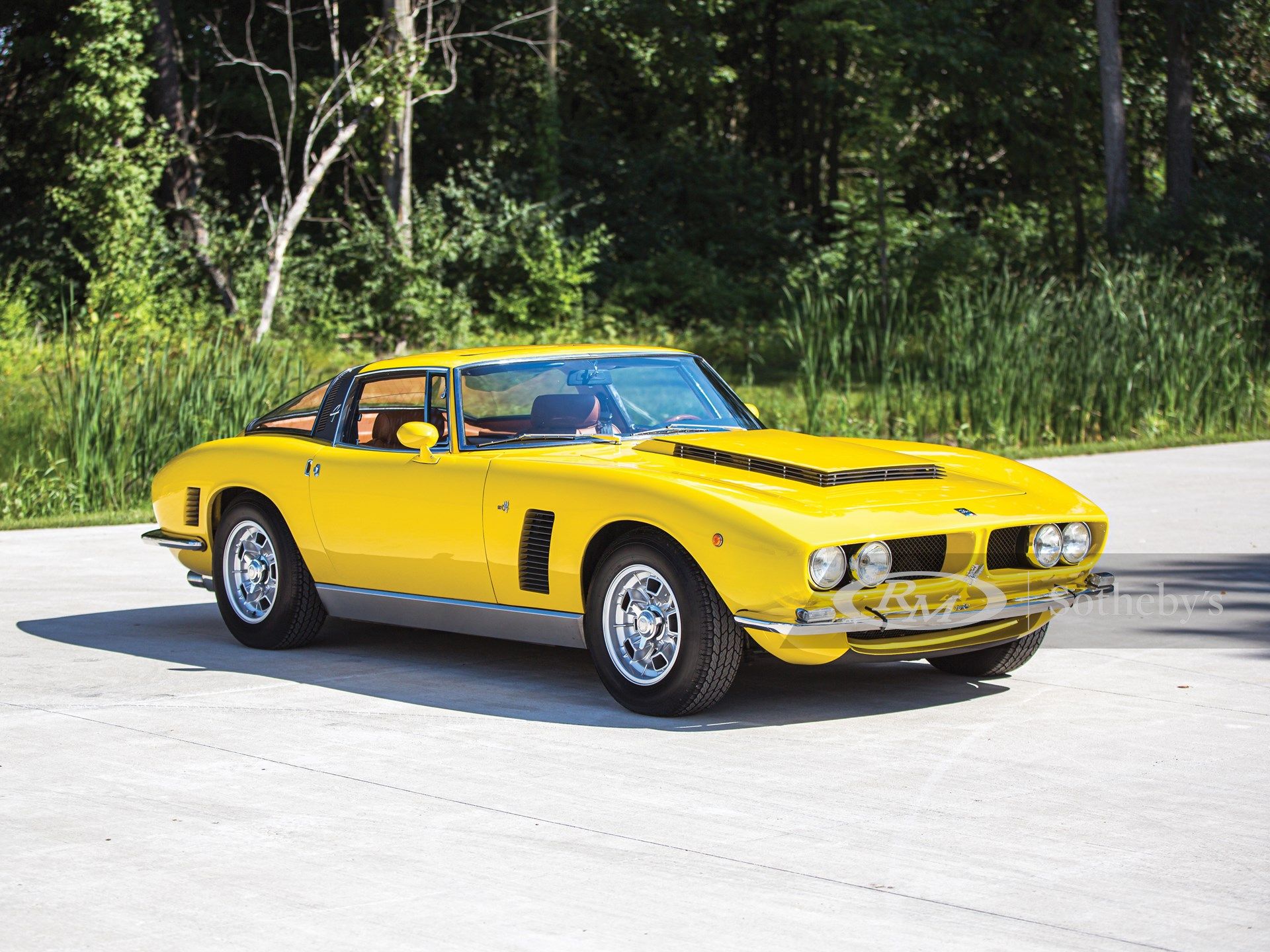 Now is your chance to own this rare beast. It will be auctioned off by RM Sotheby's as part of their Elkhart Collection sale, which runs from October 24 through October 24.
The result of decades of judicious and targeted collecting, The Elkhart Collection - Offered Almost Entirely Without Reserve comprises the most exceptional marques and models in automotive history. The focus is at once broad but highly selective from sporting British and Italian cars to microcars, classics, supercars, modern sports cars, '50s convertibles and coachbuilt icons. Check out the digital catalogue here. To view lot listing, click here.
We're eager to see what kind of money this rare and unique early supercar brings. While more modern supercars are flashier and faster, these early 1960s supercars have an elegance that is simply unmatched by anything since.