This El Camino isn't actually an SS trim level, but we just had to make that pun. Can you forgive us?
---
You'd be hard pressed to find a car enthusiast today that doesn't love the Chevrolet El Camino. What's not to love? You've got the performance and driving dynamics of a midsize car, with the utility of a truck bed.
Sure, you've got a little less space and payload than a full-size pickup, but most pickup owners don't need to carry any load that heavy on a daily basis. If there was a car like the El Camino on sale in the US now, we're sure it would sell well.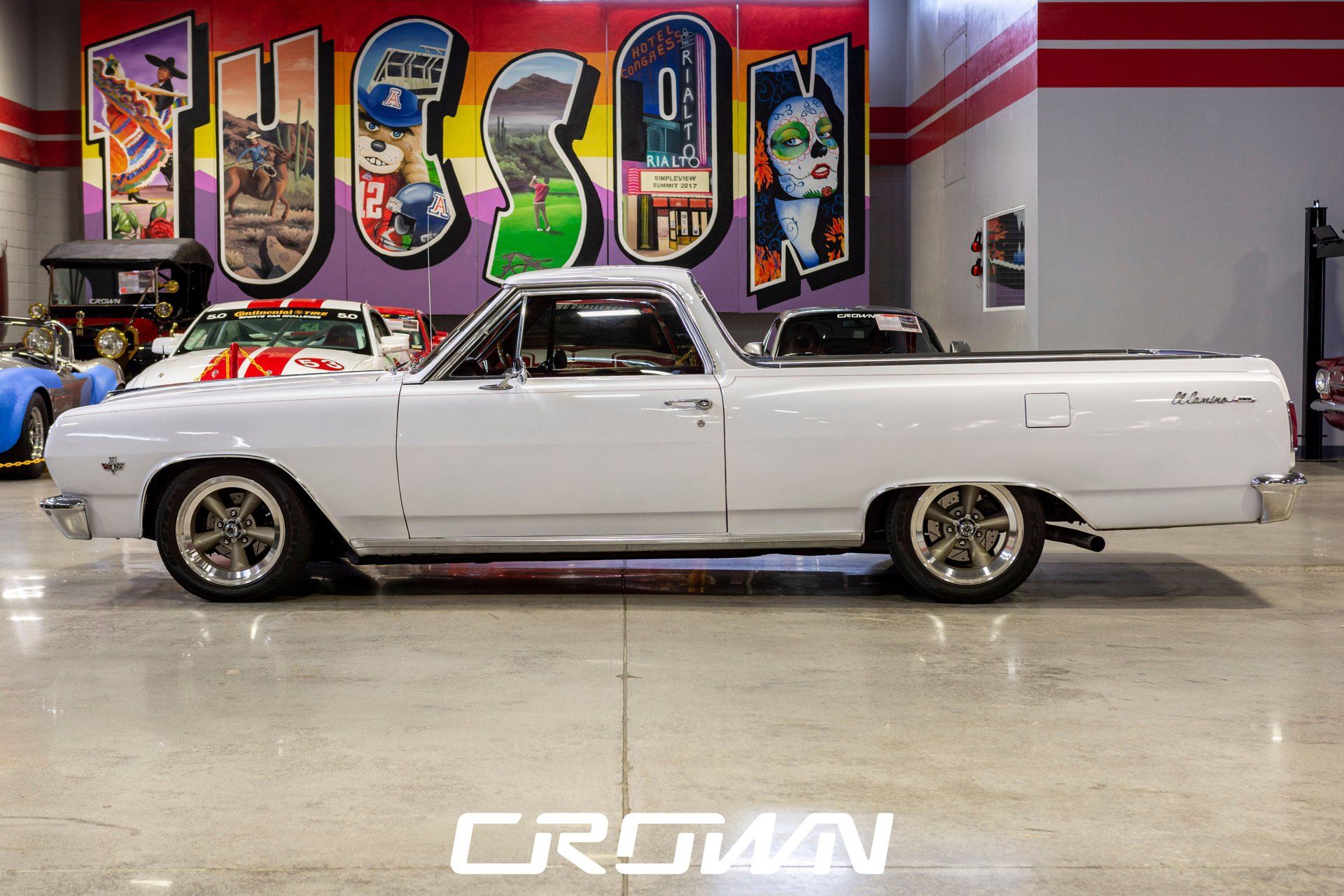 Until then, we're stuck with the classics – which is just fine by us! We're especially fond of this one, which maintains a classic look but has been modernized considerably.
Back in 2011, this 1965 El Camino was restored with a host of tasteful upgrades that improved drivability and reliability. We appreciate the fact that, despite all of the modern touches underneath, it still maintains a mostly stock appearance.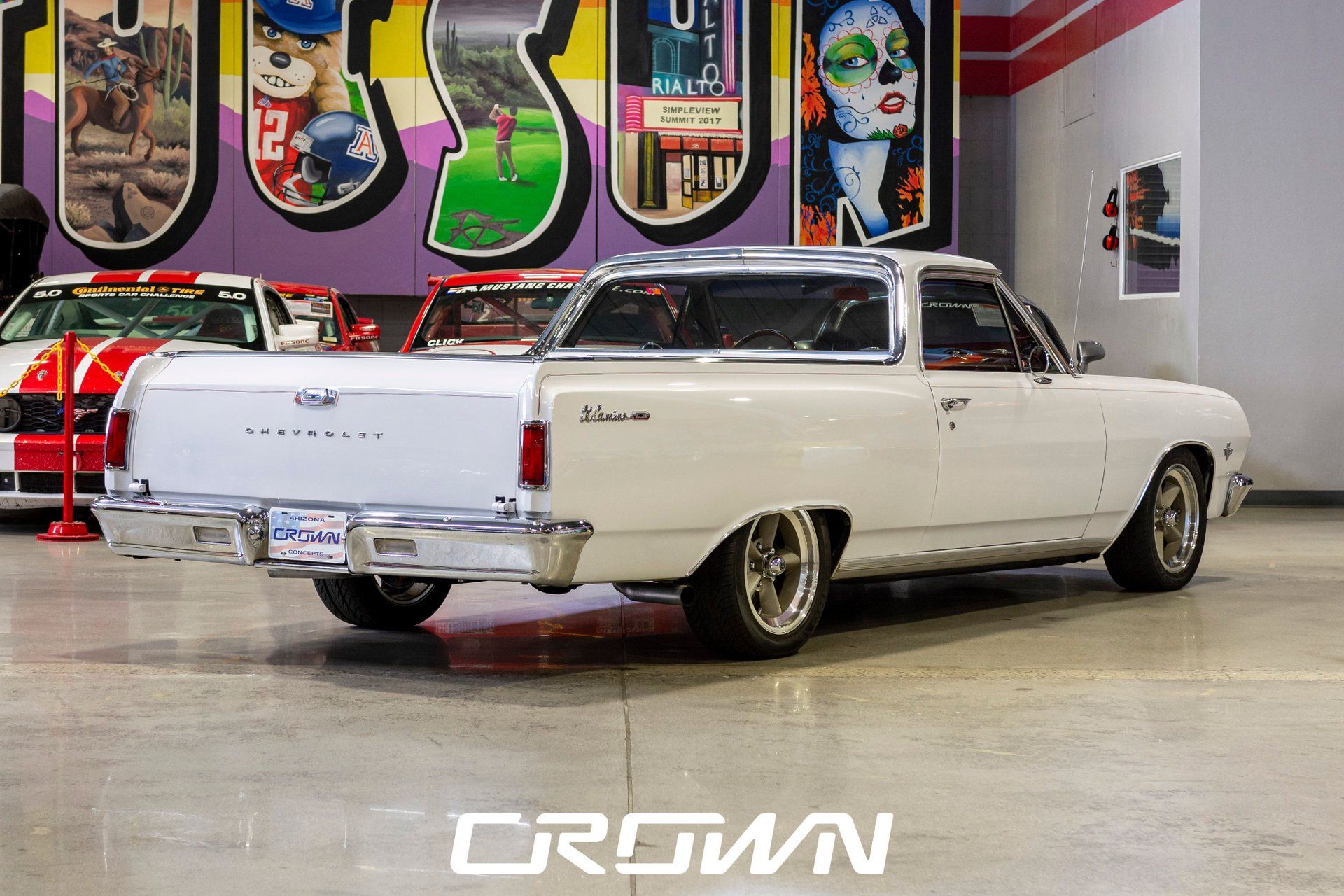 1960s American cars look great, but they aren't typically praised for their handling ability. The lowered stance and wide wheels on this particular El Camino are the only readily-apparent deviations from stock.
Suspension goodies come from Bilstein, while the brakes are drilled and slotted discs at all four corners. Both brakes and steering are power assisted.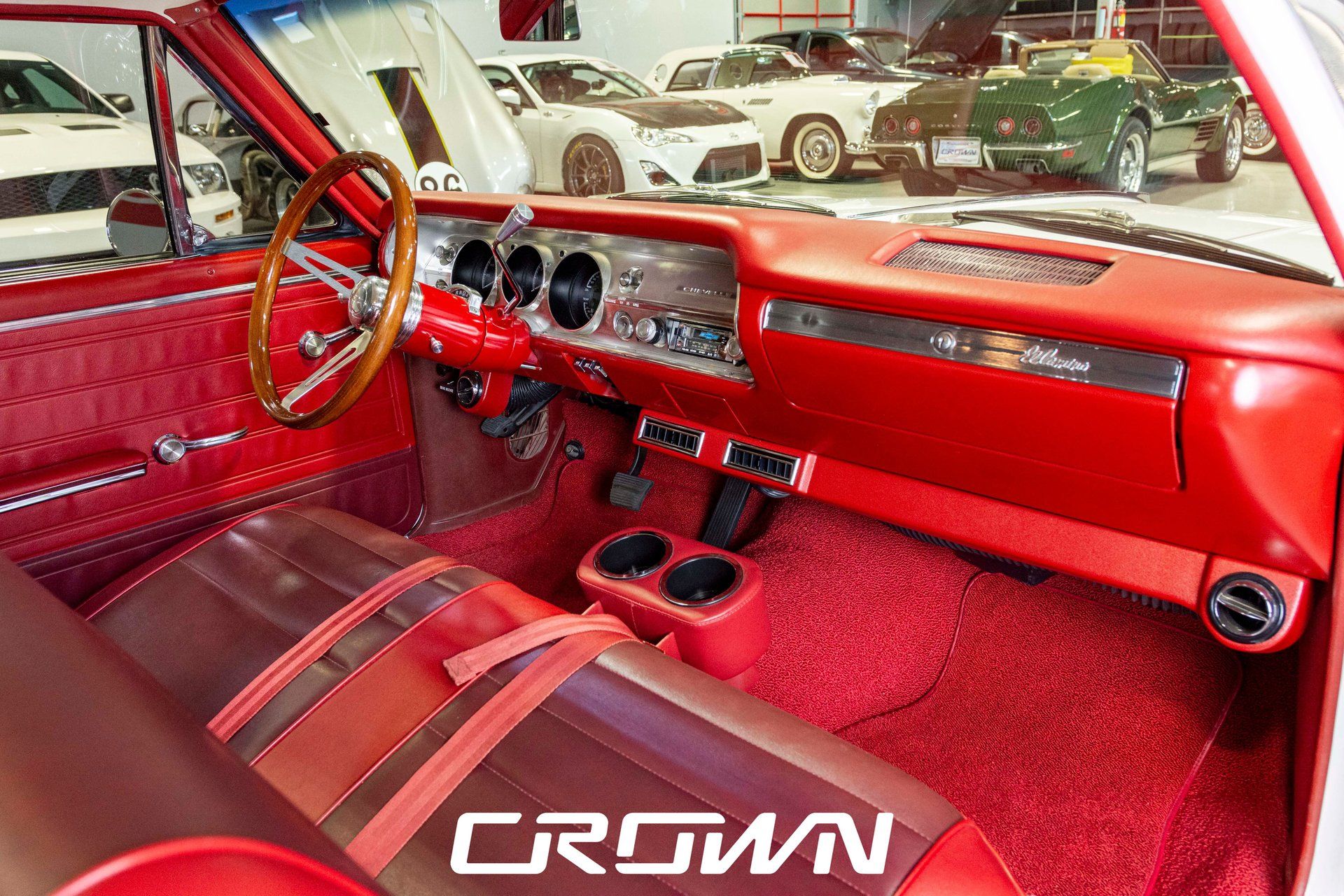 You'll also find working air conditioning inside the beautiful red interior. The stereo in the dashboard appears to be original. We're not sure if there's a modern head unit hidden elsewhere. With the rumble of a 327 cubic inch V8, who needs tunes anyway?
If you'd like to add this El Camino to your collection, you can find it at Crown Concepts for just under $38,000. If it was ours, we'd drive the wheels off of it.