This ultra-rare Lamborghini Diablo rushes onto the stage to find a new stable.
---
The Lamborghini name is one surrounded by the ever-looming presence of legendary tales of the various exploits of the raging Italian bull. This reputation comes from endlessly striving to be faster than the competition, and in just 58 years, they managed to accomplish that goal exceptionally well. Achieving such status in such a short amount of time is an incredible feat for any car company. To put that into perspective, Ferrari is 74 years old, Fiat is 122 years old, and Alfa Romeo built its brand over 111 years. So why has Lamborghini, in particular, created such an extensive background within the automotive community. That's because of cars like this one, a beautiful silver 1994 Lamborghini Diablo.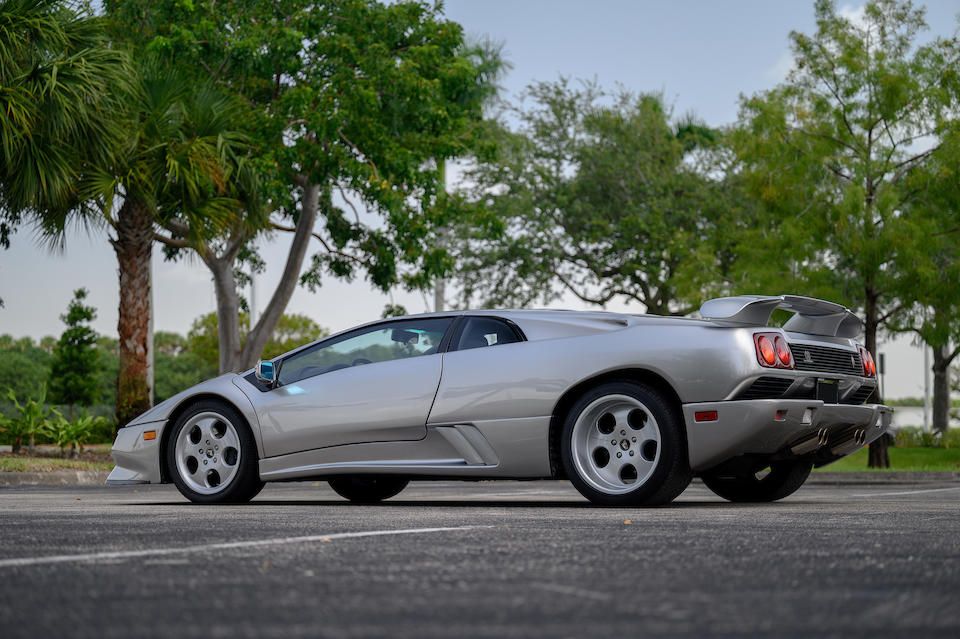 Sitting between this car's front and rear axles sits an intense 5.7-liter Fuel-injected V12 which manages to push out 565 horsepower to the rear wheels. That power is more than enough to shoot this bullet of a car down any strip of the road while the fully independent suspension setup allows it to handle like a dream. With elegance, style, and a touch of brutality, this car gracefully makes quick work of any winding track or road you might throw at it.
An added benefit to owning such a powerful and light supercar is the rear-wheel-drive which makes using all 565 powerful ponies as fun as possible. Furthermore, a set of four-piston Brembo brakes give the car just enough stopping power to handle curving mountain roads and canyons alike. Essentially this is the perfect Lamborghini track car and would be an excellent addition to any Lamborghini enthusiast willing to put their skill to the test in one of the most outstanding cars to ever come out of the 1990s.