Back in the 1990s, if you were looking for the ultimate off-road capable vehicle, a vehicle that could truly go anywhere, it didn't get much better than a Hummer H1.
---
In stock form the vehicle that was formerly reserved for military use only was capable of fording waist high water and climbing a 22-inch step. However this 1999 AM General Hummer H1 being offered on Bring a Trailer is far from stock. As a modified open-top example, lifted and riding on 37-inch tires, it is likely way more capable than how it came from the factory. Although, it is now powered by an interesting choice of engines. The 3.9-liter Cummins 4BT turbo diesel inline-four paired with a four-speed automatic transmission and dual-range transfer case seem to be a rather lateral movement from the stock 6.5-liter but may help lighten the beastly SUT up a little. Other features of note are a set of LED spotlights, heated seats, a Momo steering wheel, a rearview camera, and a custom audio system.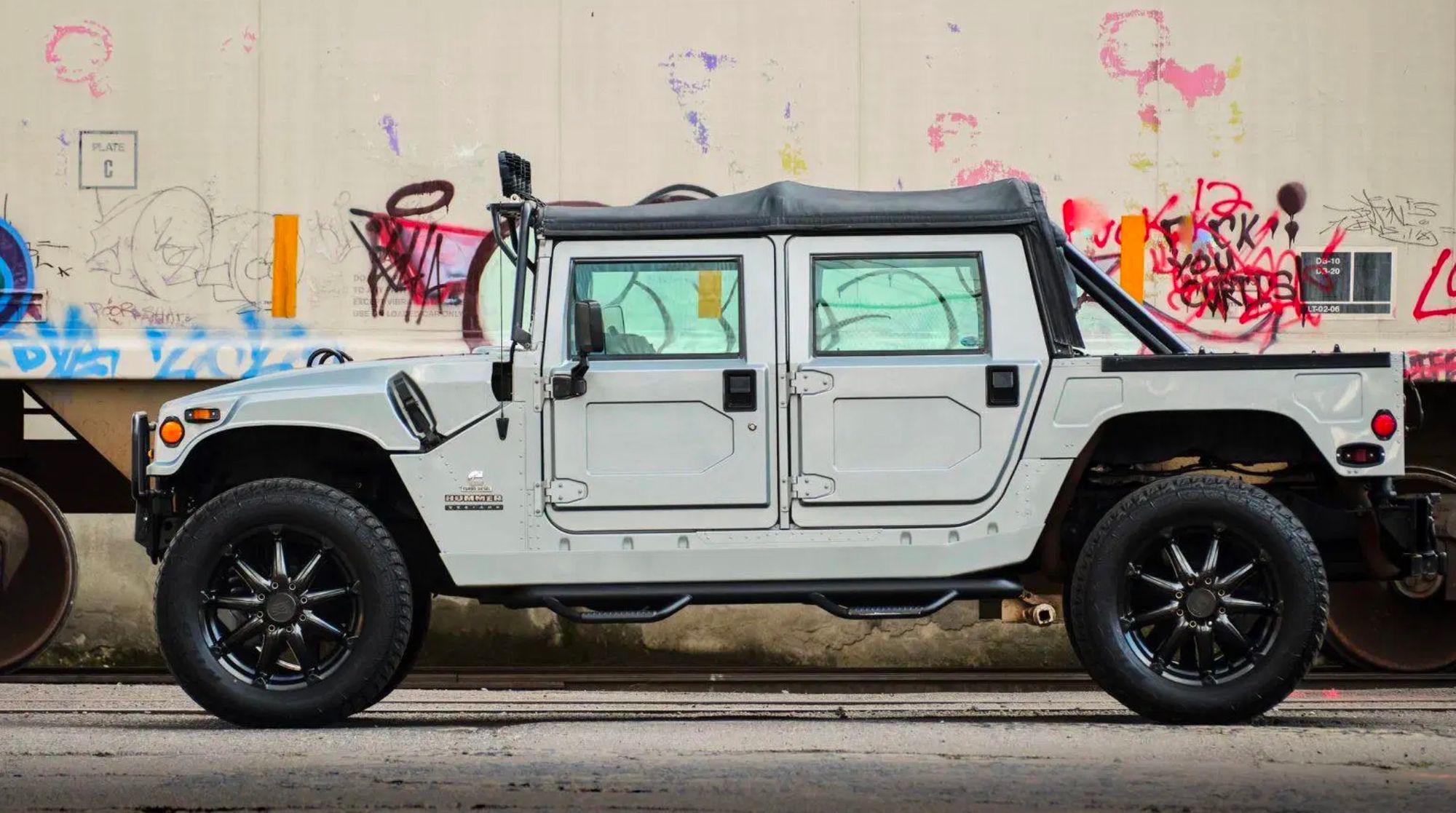 Further adding to the uniqueness of this H1 Hummer, only 252 open-top models were made in 1999 and only 12 were finished in this shade of Silver Metallic paint. Included in the sale are a set of service records, some spare parts, an accident-free Carfax report, and a clean Tennessee title.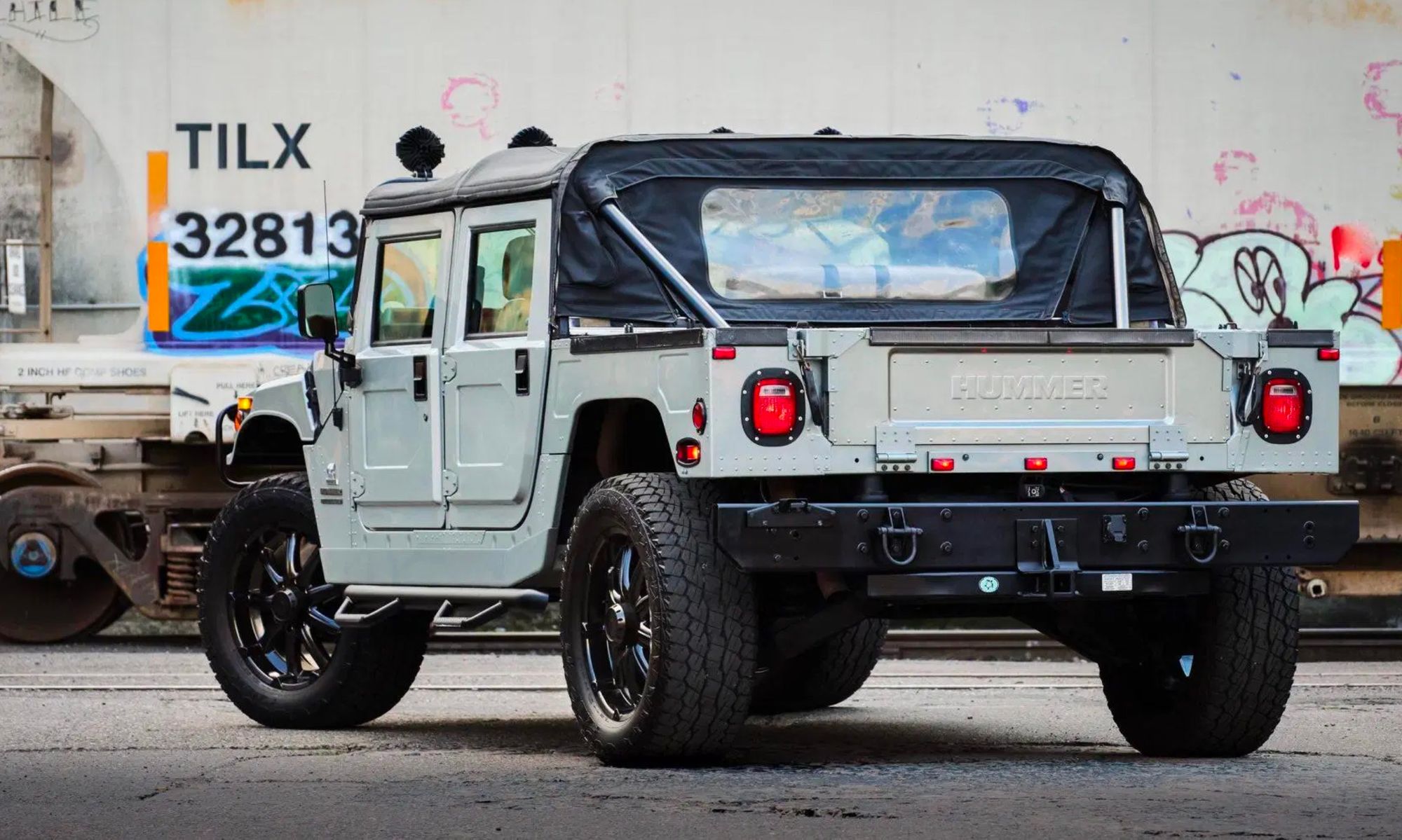 Avant-Garde is well-known as an award-winning, top seller (@911r) on Bring a Trailer. We provide turnkey auction management for our clients. Avant-Garde presents cars in an unparalleled fashion, with a comprehensive history, descriptions, photos, and video for each vehicle. We want to put buyers in the virtual driver's seat so they can experience a vehicle as if they were present, giving them confidence in their purchase.