Buick isn't typically the first brand you think of when you're talking performance cars. Every now and then, though, they come up with something truly impressive.
---
This gorgeous gold 1968 Buick Skylark convertible has been restored into a tribute to the awesome GS400, one of the most formidable muscle cars of its day. The "GS" stood for "Gran Sport," while the second half of the name is a reference to the engine's 400 cubic inch displacement.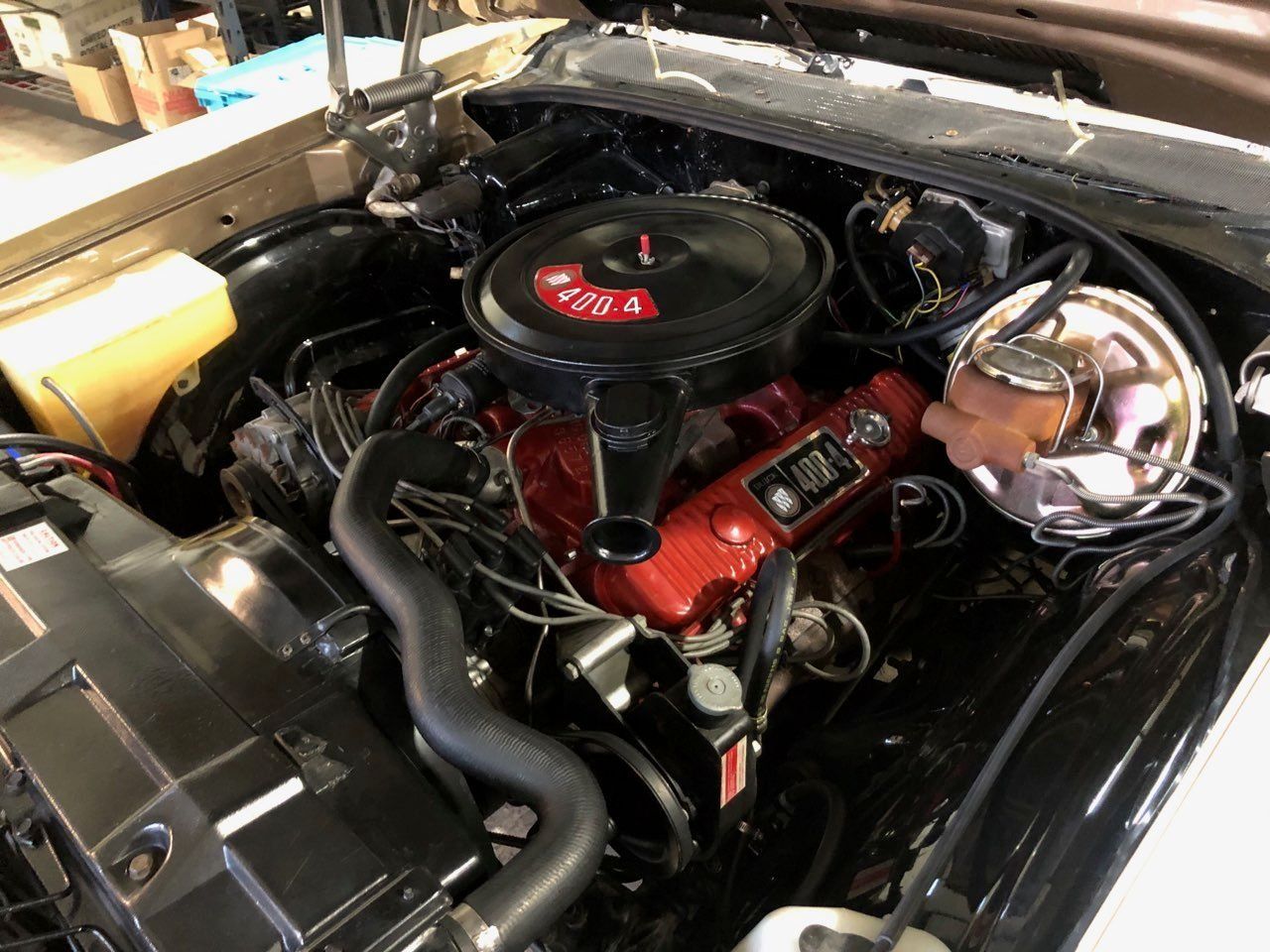 That big V8, fed by a four-barrel carburetor, is rated at 340 horsepower and 400 lb/ft of torque. An optional Stage 1 package bumped up power to 350 horsepower.
Most muscle car fans agree that these numbers were underrated from the factory to keep insurance premiums low. Understated performance was very much on-brand for Buick, though.
While Cadillac was all about opulent, ostentatious luxury, Buick was more subdued all around. With a few notable exceptions, even their muscle cars flew under the radar visually.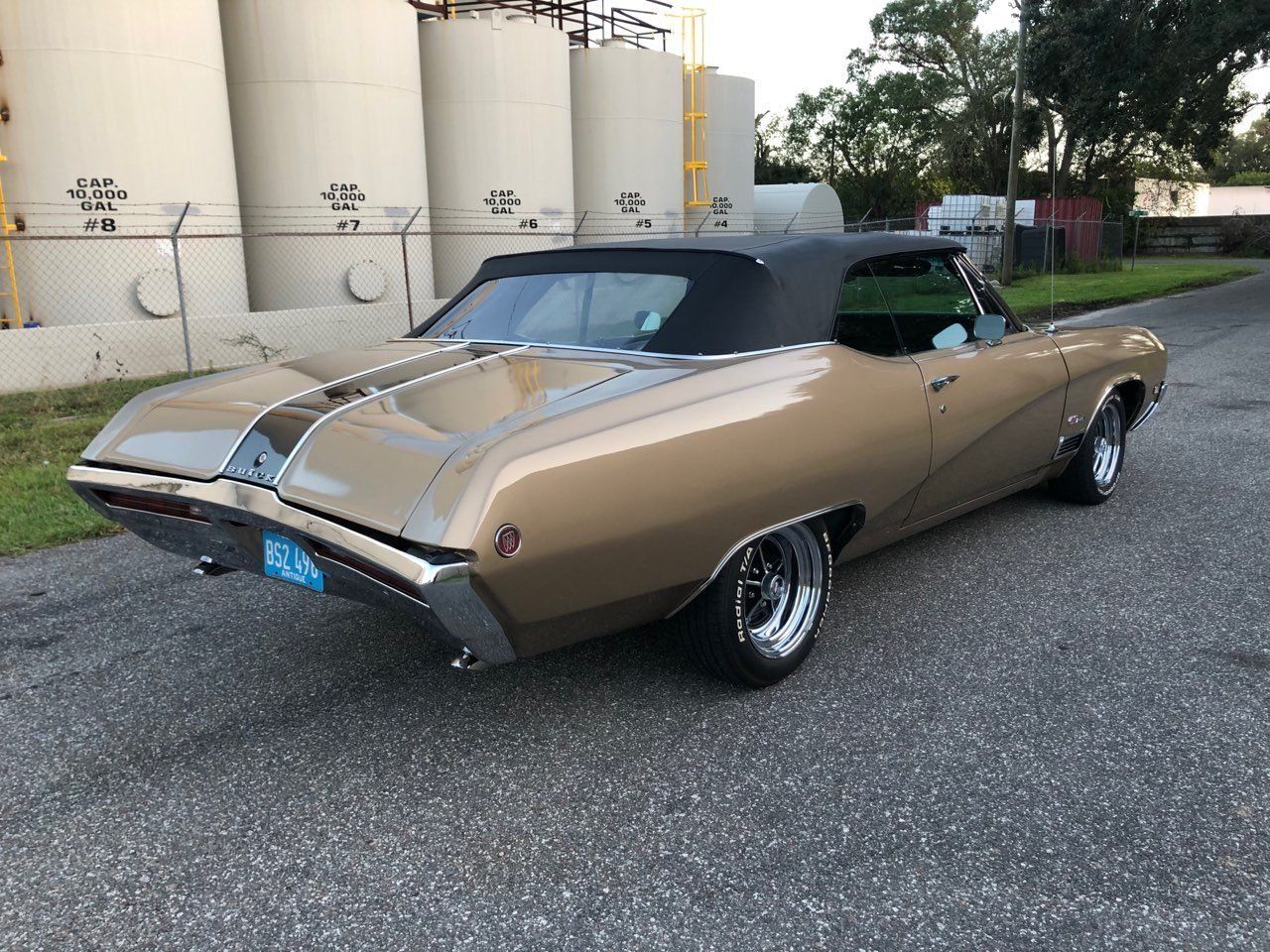 Aside from the subtle badging and striping, a few fake scoops are all that separates a Gran Sport from a standard Skylark. It should be noted that that hood scoop was functional if ordered with the Ram Air package, and would be functional as standard beginning the following model year.
While this may not be a real, numbers-matching GS400, it offers the experience and the aesthetic, accurately reproduced for what we imagine will be a far more reasonable price once the hammer falls and bidding is over.
If you'd like to make this 1968 Buick GS400 tribute your own, you can bid on it at Premier Auction Group. Register To Bid NOW...go to https://www.premierauctiongroup.com/register-to-bid#form-anchor