Add it to your collection!
---
In an unassuming warehouse in Chigwell, Essex, the 1996 Light Car Company Rocket stands as a testament to the ingenuity and audacity of two remarkable men—Formula 1 designer Gordon Murray and sports car racer Chris Craft. With its inception in 1991, this marvel of British automotive engineering initially promised a run of about 50 examples. But what sets chassis 048 apart is its unique resurrection story: partially built in 1996, it later became one of only 10 Rockets completed with updated revisions between 2006 and 2009.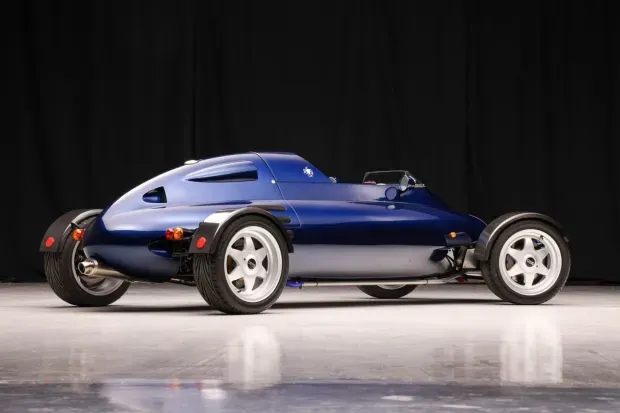 The Birth of a Game-Changer
The Light Car Company was established with an ambitious objective—to create a road-legal car that was as light as air but as fierce as fire. Employing a Yamaha FZR1000 EXUP inline-four engine and benefiting from electronic fuel injection, coil-on-plug electronic ignition, and a fiberglass airbox, the Rocket is no ordinary vehicle. With its formula-racing-inspired design featuring a triangulated steel spaceframe and open cockpit, it broke conventional molds. But its journey was far from smooth.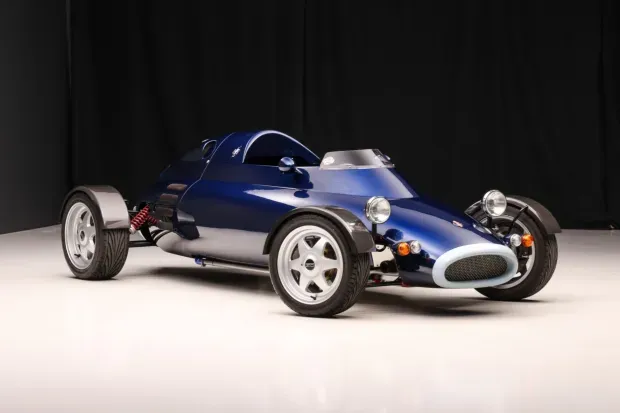 An Interrupted Legacy
The Rocket was hand-crafted in Oxfordshire until the late '90s when tightening regulations forced a pause in production. Several incomplete chassis were shelved, including chassis 048. It wasn't until the 2000s that Craft's premises in Chigwell breathed new life into these dormant wonders. With advancements like a digital dash, composite driver's seat, and modifications to the brake and suspension systems, the Rocket adapted to the modern era while retaining its groundbreaking spirit.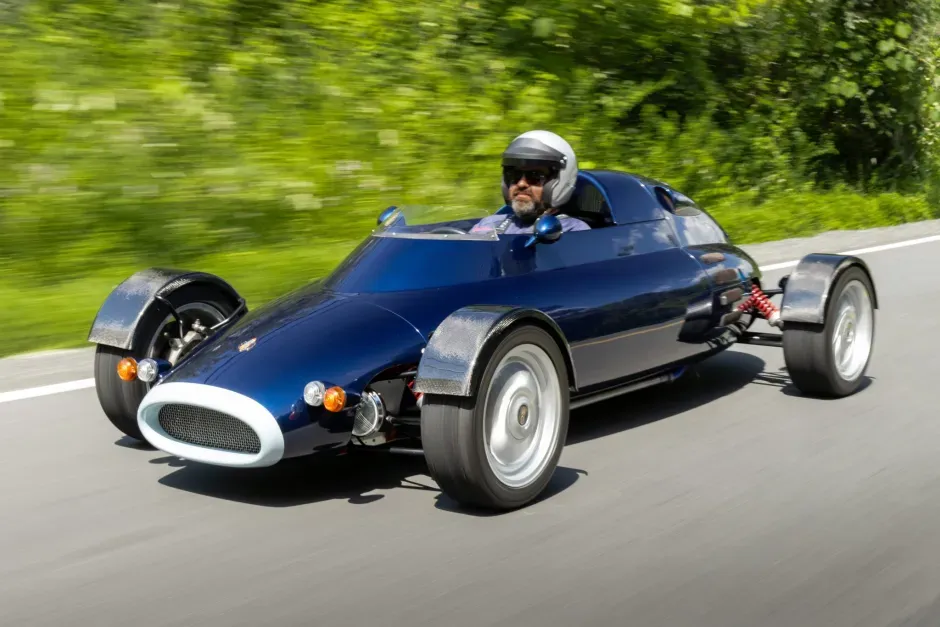 Beneath the Blue Fiberglass
The dark blue fiberglass body of chassis 048 is nothing short of a design marvel. It features a removable nose cone and engine cover, as well as a rear cockpit cover fortified with internal stiffening—a modification exclusive to the Chigwell-built Rockets. Sitting on staggered-width 15" OZ alloy wheels, the Rocket is as agile as it is beautiful. It also boasts four-wheel disc brakes with front Alcon calipers and adjustable Bilstein coilover shock absorbers, further elevating its performance capabilities.
The Cockpit Experience
Step inside, and you're greeted with a cockpit that exudes minimalism and functionality. The seating is tandem two-place, upholstered in jet black, and comes equipped with four-point harnesses for both the driver and the passenger. The digital dash, framed in carbon fiber, gives it a space-age touch. Remarkably, it has clocked only 2,100 miles to date.
What makes chassis 048 particularly special is its connection to Clive Neville, the author of The Light Car Company Rocket: The Singular Vision of Two Men. The vehicle was not only owned by Neville but also prominently featured in his book, adding an extra layer of historical significance.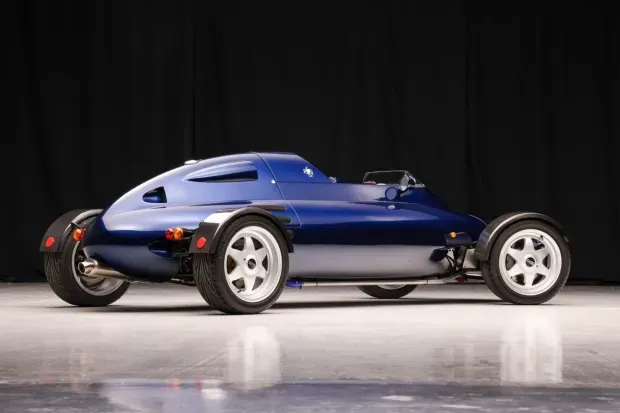 Today, this revived 1996 Rocket is ready for a new home, complete with an owner's edition copy of Neville's book and a clean Montana title. It's not just a car; it's a piece of automotive history—an enduring testament to the unparalleled vision of Gordon Murray and Chris Craft.

1600Veloce.com presents the finest cars available on Bring A Trailer. In fact, 1600Veloce.com is one of the top-sellers on Bring A Trailer with over 1,000 vehicles listed. This allows them to get premium placement for your classic. Contact them today to learn more.