It was built for SEMA.
---
Chevrolet has been regarded as one of the nation's most prominent brands to ever produce a truck or utility vehicle. That primarily because of the manufacturer's consistent dedication to the C10, K10, and eventually the Silverado platforms. In 1971 they really outdid themselves with their latest C10 model year, a stylish example with performance and good looks to match. Of course, enthusiasts have a hard time keeping such an automobile stock which is exactly why this truck is a fantastic custom creation. Along with being a great truck overall, this C10 has recently come on to the automotive market which means you could be the next driver.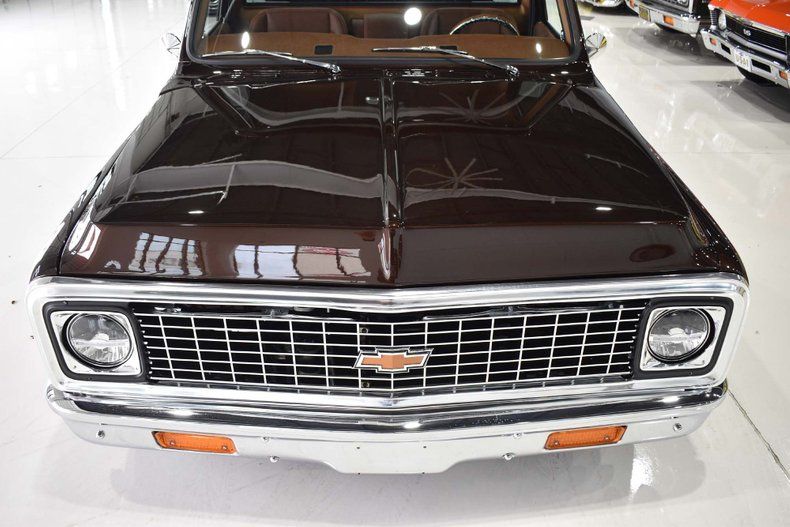 You might already be pretty happy about that but there's a few things you should know to really become familiar with the truck and appreciate its craftsmanship. One such thing is the 355 cubic inch V8 engine which sends power to the rear wheels with ease. If you think this is one of those builds where the owner slaps in any old engine and transmission then you'd be wrong as there is so much attention to detail, especially when it comes to the power transfer system. Connected to the powerhouse is a 4L60e transmission that came in most modern GM performance cars from the time most of these parts were sourced.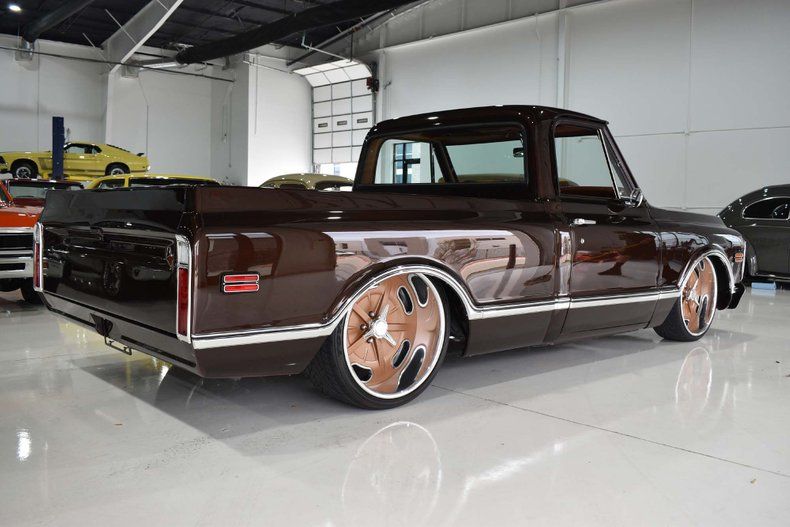 On top of being a pretty strong piece, that gearbox is equipped with overdrive for great gas mileage when you want to do some more extensive driving. What's even more impressive is the posi-trac rear end which makes everything from sliding, tight turning, and high power acceleration possible. Reflecting the acceleration of a drag car, the differential boasts 3.89 ratioed gears to provide some really incredible acceleration abilities. Finally, power is sent through a set of 21-spline axles, proving the vehicle's in depth engineering. Overall, it's a great little truck with a lot to offer anyone who dares to step behind the wheel.