A classic revived and revitalized.
---
In the heart of automotive history stands the iconic Ford Mustang, an embodiment of American muscle and timeless elegance. 1967 gave birth to one of its most celebrated variants – the Ford Mustang GT500E, and today, we're diving into a specially recreated version of this legend.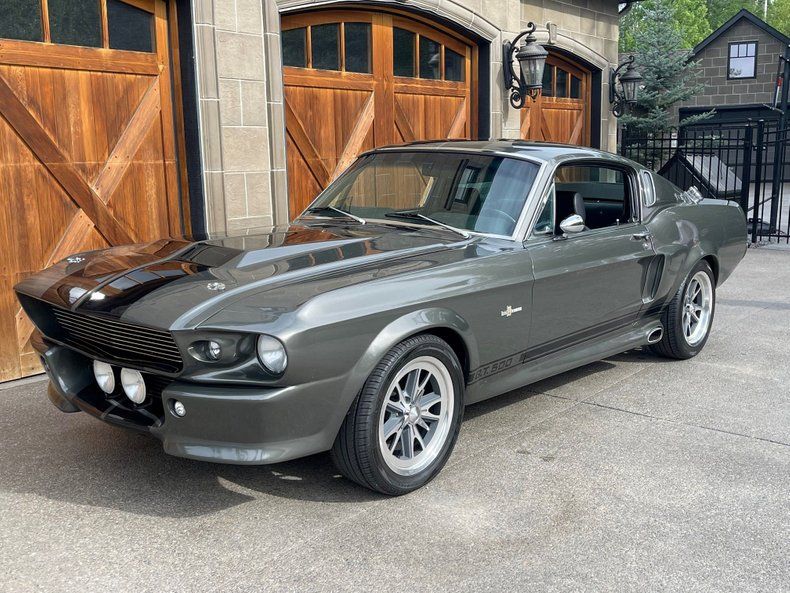 Touted as the "Custom Fastback Eleanor Recreation", this Mustang isn't just a classic brought back to life; it's an artwork reborn with a modern touch. Originating as a genuine "S" Code Fastback, the car underwent meticulous reassembly, ensuring that the soul of the original remained intact while introducing enhancements fit for the modern era.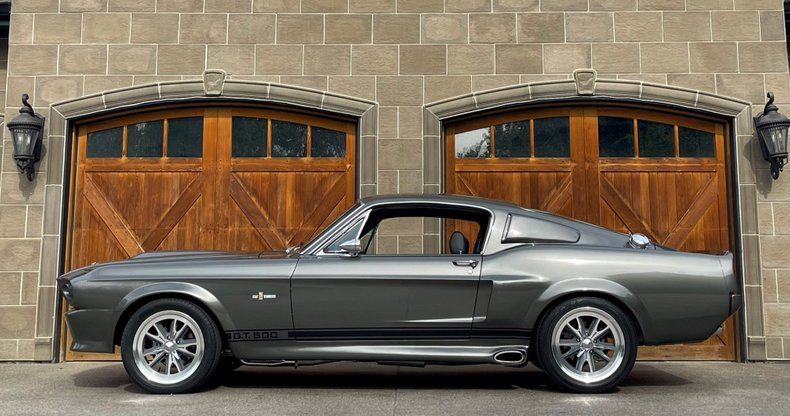 The exterior speaks volumes with its Pepper Gray Metallic finish, complemented by rich black rally body stripes, seamlessly layered under multiple clear coats. Every detail, from the sequential taillights to the functional flip-up gas filler lid, has been incorporated with precision. Moreover, the underside of its fiberglass hood and the immaculately shaved engine compartment have been painted in the body color, showcasing an unparalleled attention to detail.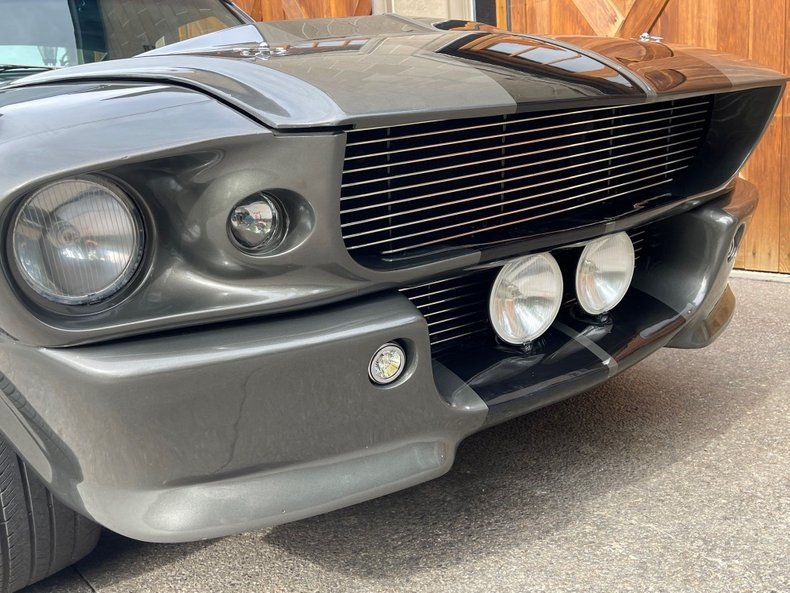 Under the hood, a custom pro-built bored stroked V8 engine roars to life, its growl a testament to power and performance. The engine is further enhanced with fuel injection via a Borla Induction 8 Stack Throttle Body System and managed by a Holley Terminator X EFI System. The custom-built 5-speed manual transmission and 2.5" exhaust system, which exits dramatically through the side rockers, truly make this Mustang a beast on the road.
Inside, a brand new custom leather interior awaits, detailed with a custom hand-stitched Shelby door panel and a digital gauge package that pairs seamlessly with the historical aura of the car. And for those who crave modern conveniences, a Bluetooth stereo system has been integrated without compromising the vehicle's classic aesthetic.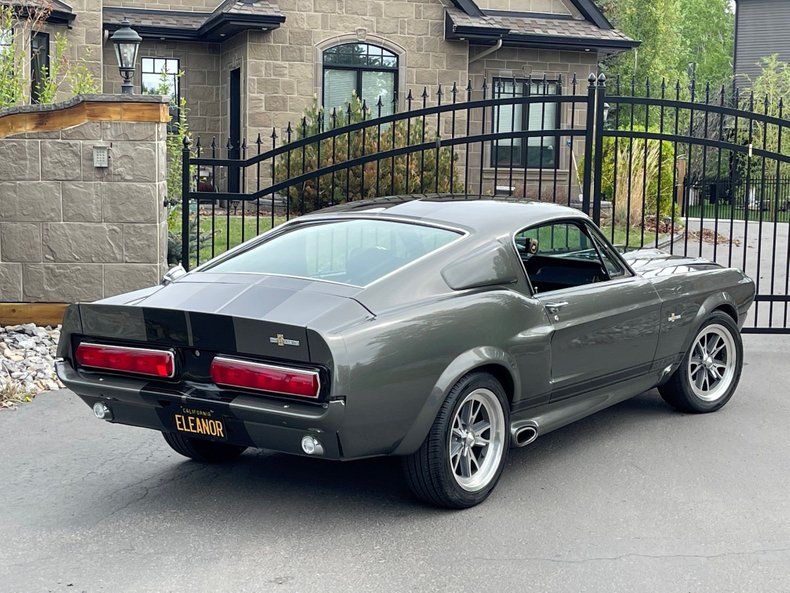 But the pièce de résistance? The Mustang GT500E doesn't come alone. The new owner will also receive a 30x40" professionally framed "Gone in 60 Seconds" movie poster, autographed by Hollywood stars Angelina Jolie and Nicolas Cage. This framed keepsake is a nod to the Mustang's cinematic fame and offers a touch of Hollywood glamour.
With just 400 test miles since its grand recreation, this 1967 Ford Mustang GT500E is not just a vehicle; it's a piece of automotive artistry, a blend of history and modern innovation. For Mustang aficionados and classic car collectors, this is an opportunity not to be missed. And as they say in the Mustang world, some legends never truly fade – they just evolve.