A modern homage to a classic design.
---
When legends of the automotive world collaborate, masterpieces are birthed. Such is the case with the LS7-Powered Kindig CF1, a brainchild of Kindig-It Designs based in Salt Lake City, Utah, commissioned by the renowned dealer, Corvette Mike. This impressive roadster seamlessly fuses classic design elements with modern engineering, earning it a coveted spotlight in the car enthusiasts' world.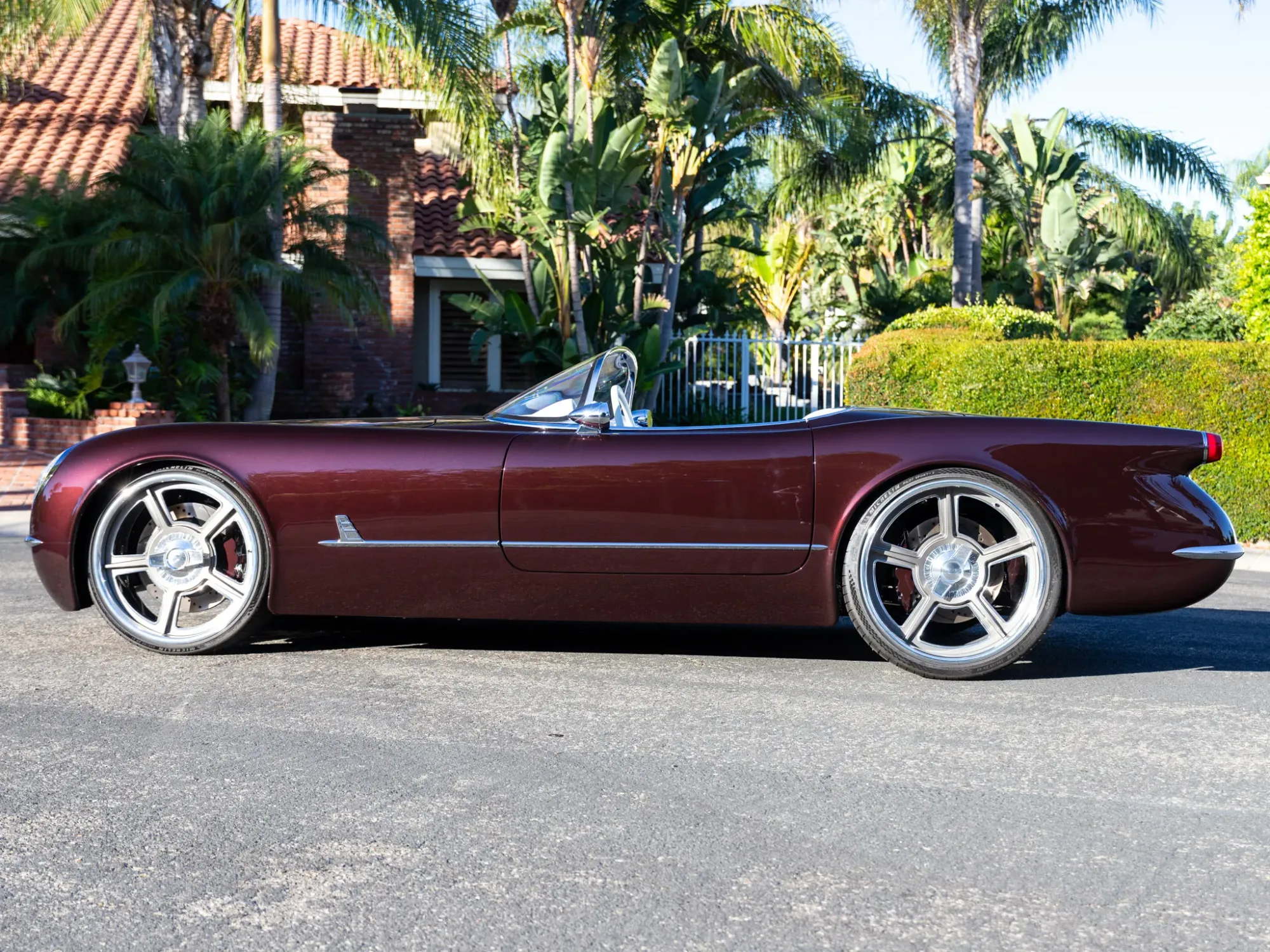 Unveiled with grandeur at the 2021 SEMA Show, the Kindig CF1 draws design inspiration from the timeless C1 Chevrolet Corvette. Its carbon-fiber bodywork, meticulously crafted by Doug's Performance Corvette of Lakewood, Washington, boasts a shimmering Caviar metallic paint finish courtesy of Modern Classikk. But the beauty of this car isn't skin-deep. It's embedded in its myriad of details - from its distinctive clamshell hood and curved windshield to its modern projector headlights and the chrome-finished trim that gleams in sunlight. A nod to innovative design, the fuel filler hides in the left taillight, whereas the right taillight holds a secret of its own: a battery maintainer.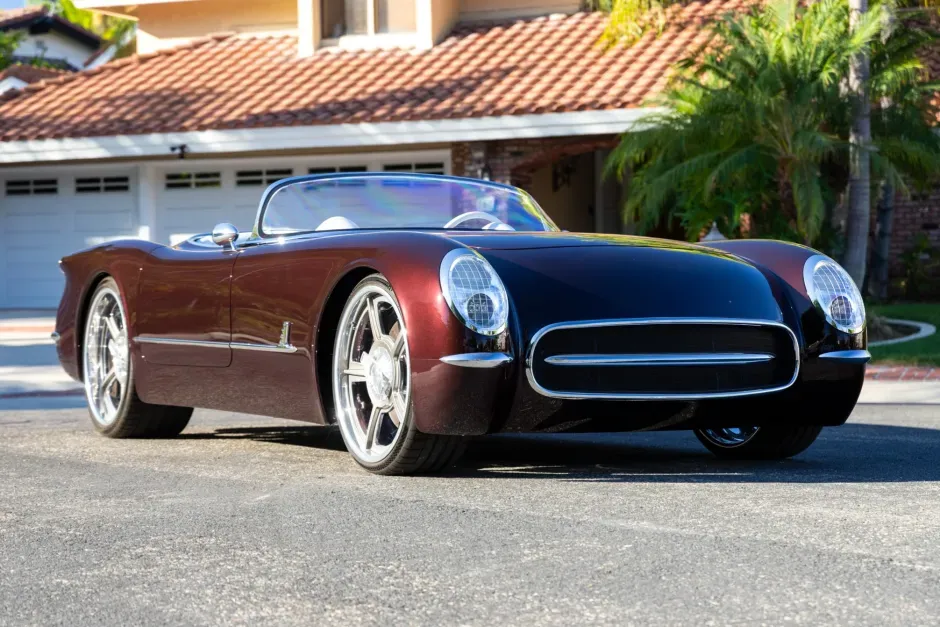 The CF1 isn't just about form; its function stands unparalleled. Set on custom 21-inch front and 22-inch rear alloy wheels, Michelin Pilot Sport 4S tires ensure it grips the road with finesse. The modified Roadster Shop Spec 7 full chassis, coupled with a Corvette C7-based suspension, guarantees a smooth ride. Meanwhile, Wilwood cross-drilled and slotted rotors backed by body-color calipers promise stopping power that can be counted on.
Inside, the CF1 transports drivers back in time with its homage to the 1953 Corvette. This isn't just any cabin; it's an elongated sanctuary housing Pebble Stone leather-upholstered bucket seats. The body-color dashboard, equipped with the Vintage Air climate system, and the Bluetooth-capable AudioControl digital sound processor ensure that every journey is not just comfortable but also musically rich.
Under the hood, the General Motors 7.0-liter LS7 V8, built by legends at Lingenfelter Performance, promises a roaring performance. Enhanced with the Borla 8-Stack fuel injection system, the engine's potency is unmistakable. Power? That's dispatched to the rear wheels via a 4L80E four-speed automatic transmission.
A mere glance at its odometer reveals the car's novelty - it's only traveled 104 miles.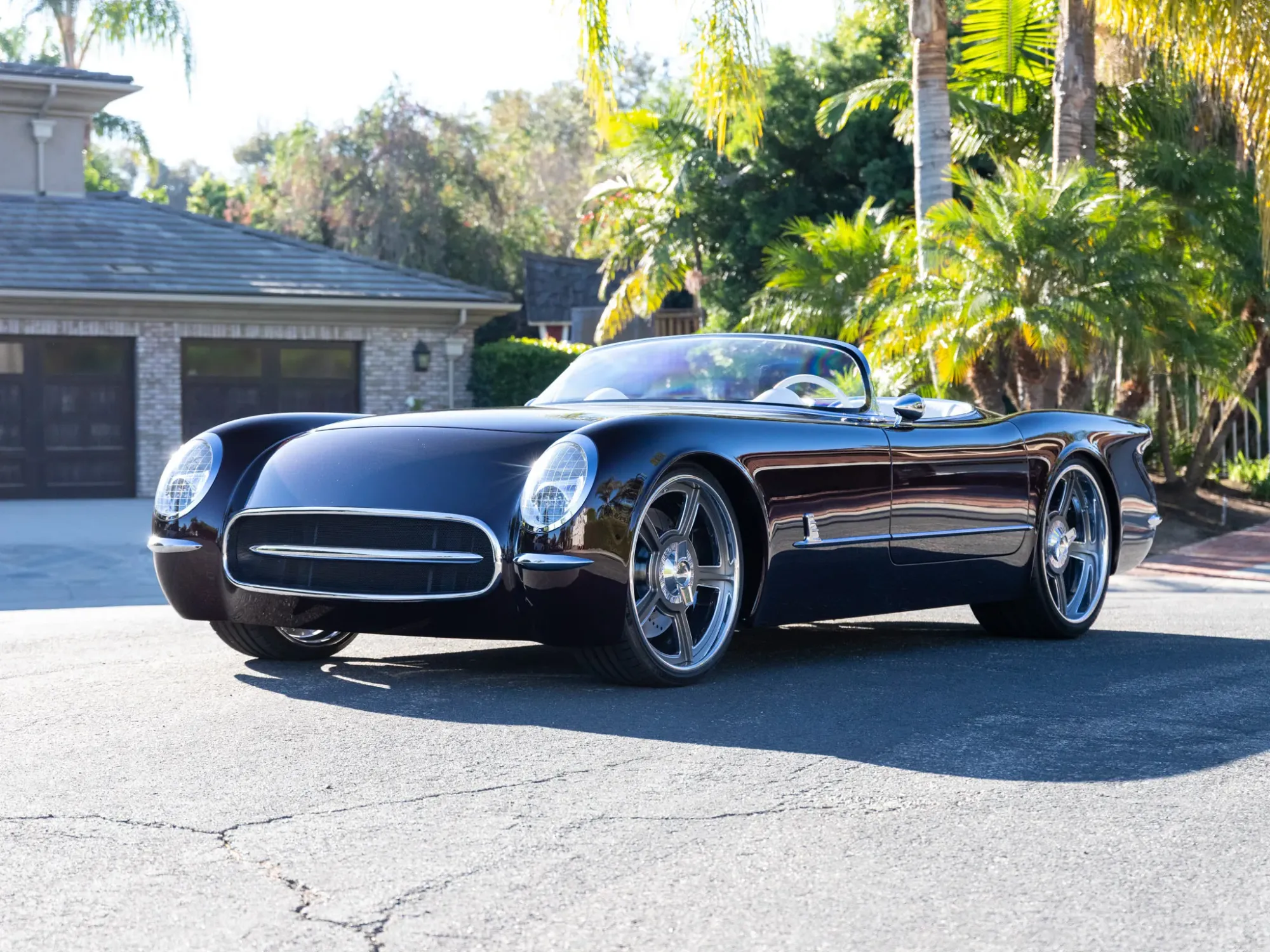 Positioned as a 1953 Corvette Kit Car on its clean Utah title, this roadster isn't just a car; it's an experience, a journey back in time with the luxury and technology of today.
For those intrigued, this marvel waits for its next home, offered by the selling dealer in California, accompanied by an owner's manual. Ready to take the wheel?
"Corvette Mike" Vietro has decades of experience selling the best Corvettes from every era. To learn more about their consignment process and to see their other inventory visit corvettemike.com.