This car is an Italian superstar.
---
In the panoramic automotive landscape, a pristine 2020 Ferrari F8 Tributo is beckoning connoisseurs from its berth in Union Park, FL. With a mere 1,706 miles traversed, this epitome of Italian automotive excellence is awash in a Bianco Avus hue, showcasing its splendor and immaculate condition.
Revealed at the 2019 Geneva Motor Show, the F8 Tributo is Ferrari's pride, succeeding the notable Ferrari 488. The heart of this magnificent beast is a meticulously engineered twin-turbocharged V8 engine, a derivative of the one empowering the 488 Pista. With a staggering 710 HP, it holds the distinction of being the most powerful V8 by Ferrari to date.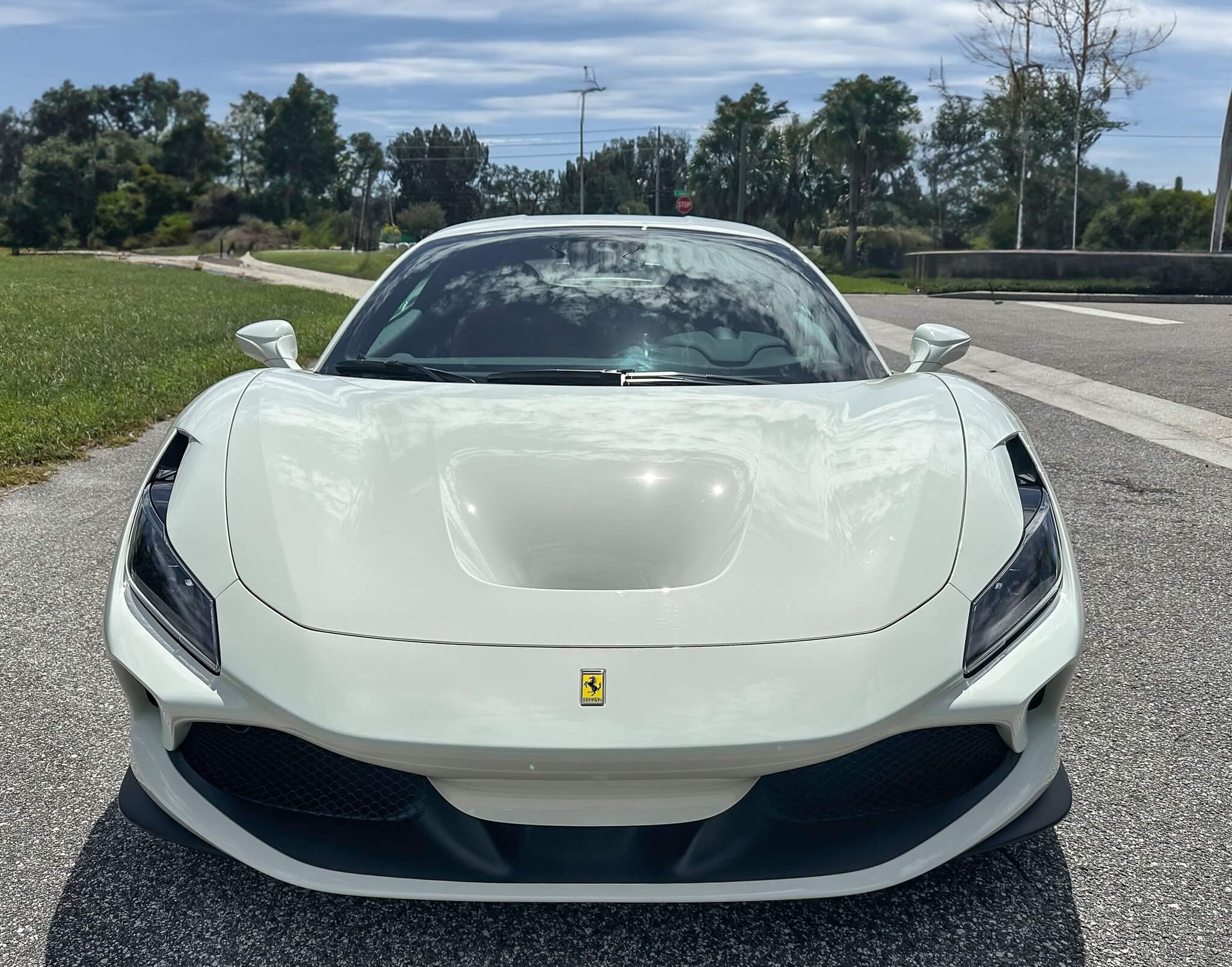 The aesthetic allure of the F8 Tributo is a refined rendition of its precursor, integrated with a quad taillight design, a louvered Lexan engine cover, and an innovative F1-derived S-Duct. It is the meticulous attention to detail, such as the Scuderia shields on the front fenders, dark sport exhaust pipes, and red brake calipers encapsulated within Matt Grigio Corsa wheels, that accentuates its visual appeal.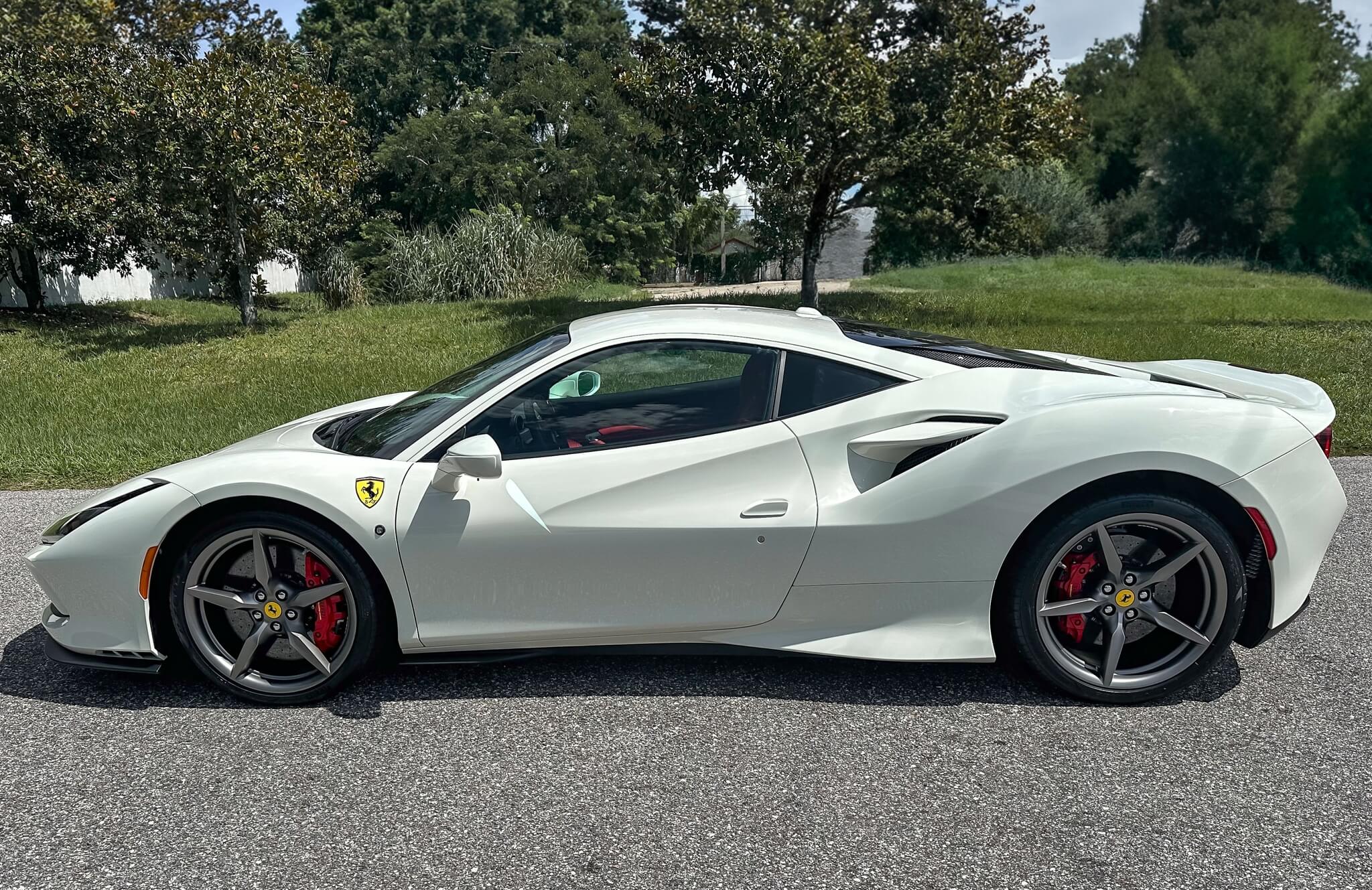 Inside, the vehicle is a luxurious cocoon, blending black and red leather upholstery with distinct carbon fiber trim. It flaunts a carbon fiber Driver Zone, equipped with LED shift indicator lights along the steering wheel's top, and offers features like full electric seats, Cavallino-stitched headrests, and a premium Hi-Fi sound system, culminating in a sanctuary of luxury and innovation.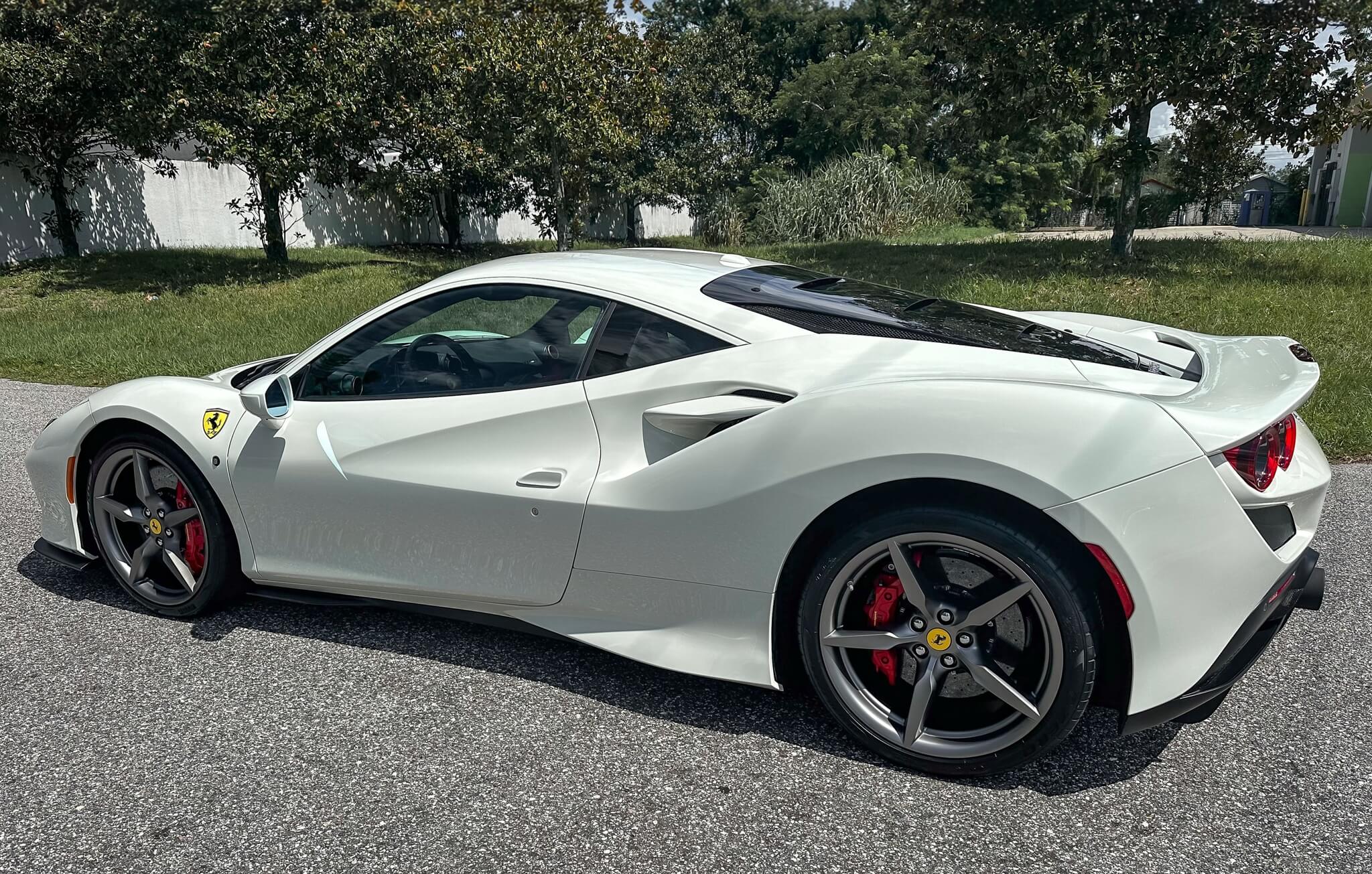 Beyond its aesthetic charm and luxurious appeal, the F8 Tributo stands as a marvel of advanced automotive technology. It brings forth a myriad of high-performance features, including carbon ceramic brakes, F1-Trac traction control, SCM-E magnetorheological suspension, and the Ferrari Dynamic Enhancer (FDE) system, offering an unparalleled driving experience.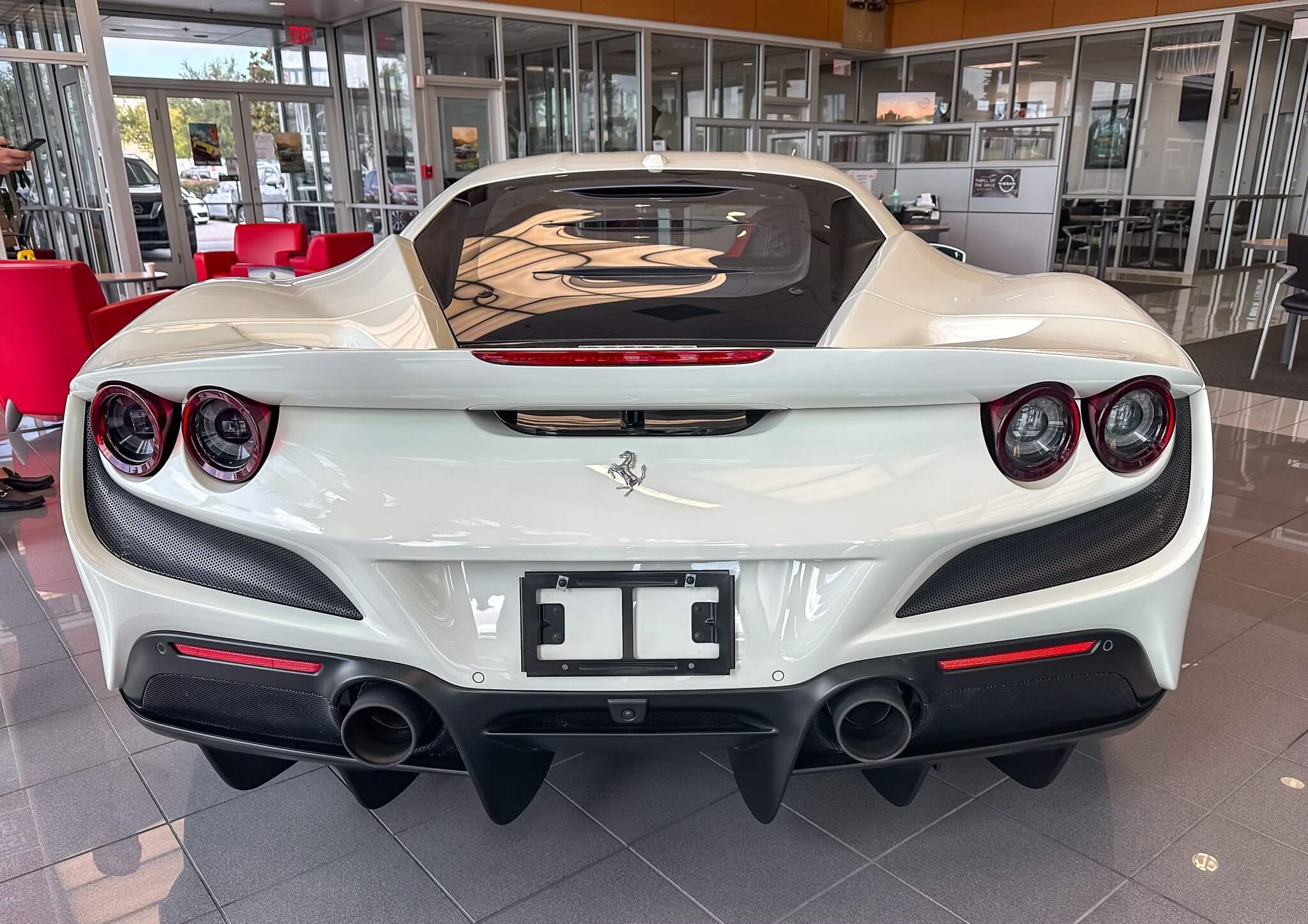 The F8 Tributo harbors its strength and agility from the formidable 3.9-liter F154 CG engine, harmoniously coupling with a 7-speed dual-clutch automatic transmission, pushing the boundaries of speed and control. This powertrain ensures the seamless delivery of 710 HP and 568 lb.-ft of torque to the rear wheels, promising a thrilling ride.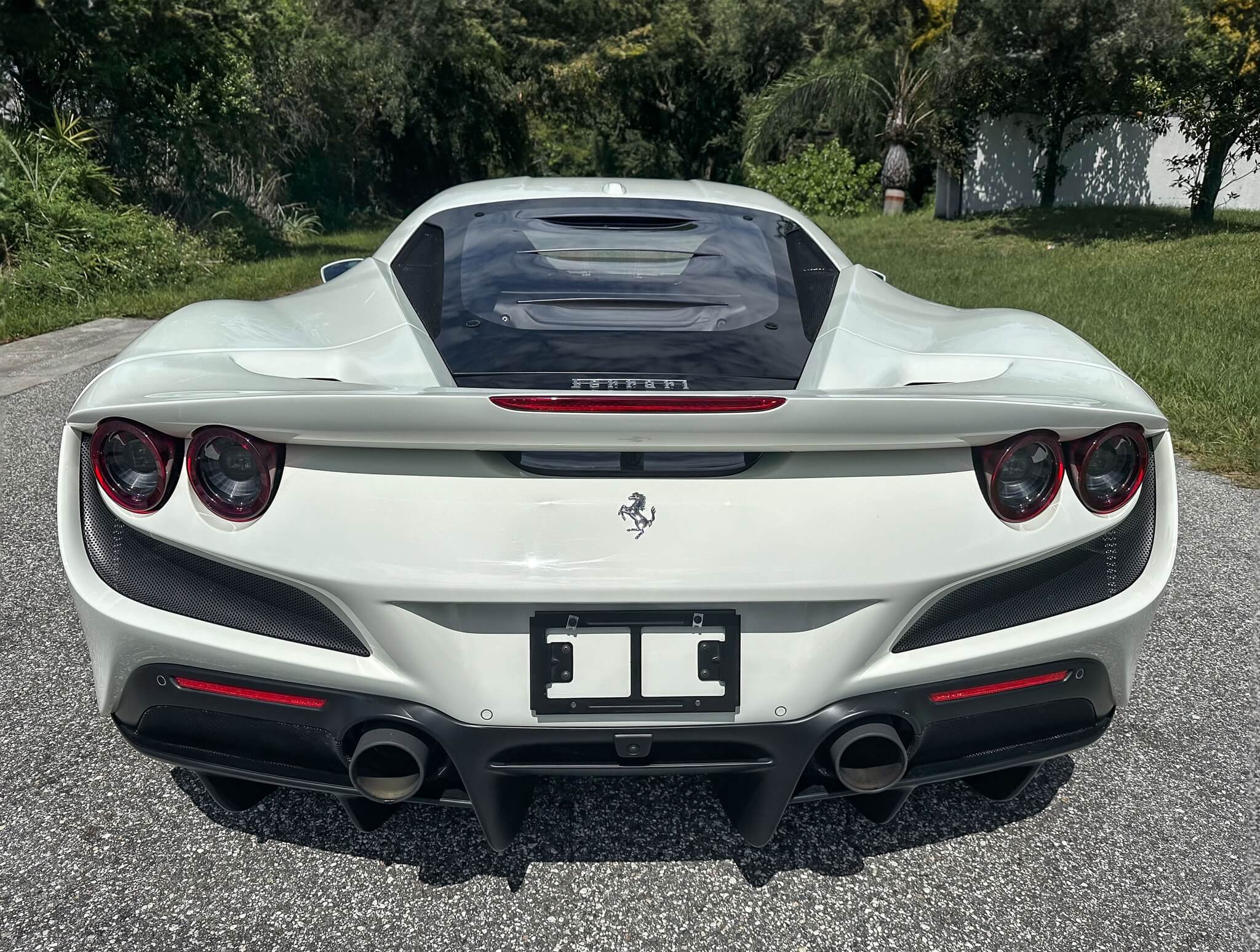 Despite its superior build and features, the vehicle underwent a recall by Ferrari North America in September 2022 for the replacement of the brake oil reservoir, ensuring that every aspect of the car adheres to Ferrari's high standards of safety and performance. Furthermore, it is swathed in the security of the remaining original factory warranty.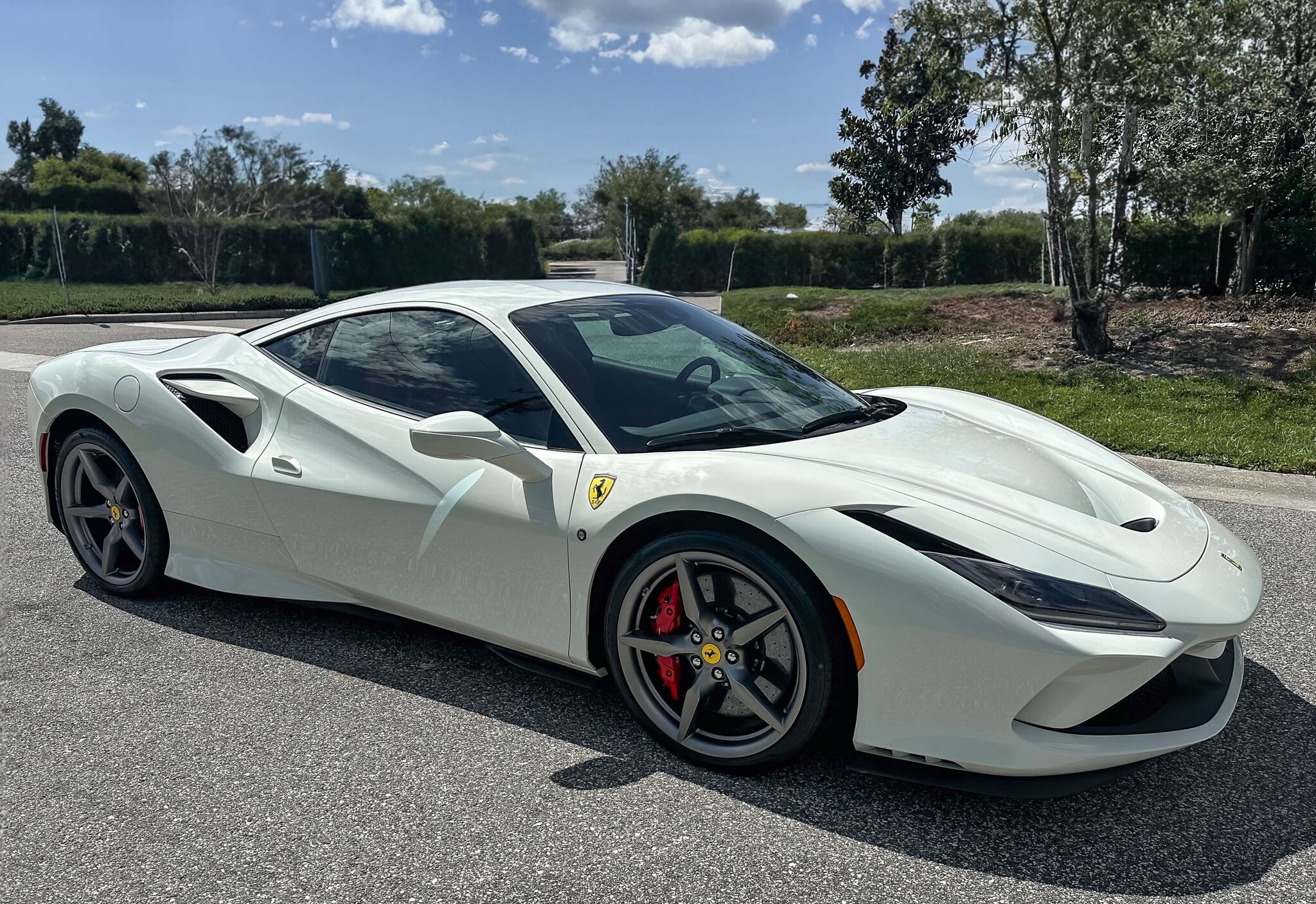 This Ferrari F8 Tributo is not merely a vehicle; it is a piece of automotive art, a harmonious blend of luxurious craftsmanship and advanced engineering. The inclusion of owner's manuals, the original window sticker, a toolkit, a car cover, and a battery charger in the sale makes this offering a comprehensive package for the prospective buyer, a jewel waiting to be possessed by a discerning connoisseur.
When buying or selling a world class enthusiast vehicle, having access to the right audience is critical. PCARMARKET has attracted a global community of collectors, race car drivers, and enthusiasts who share a common passion. As a result, PCARMARKET has become one of the fastest growing automotive auction marketplaces in the world. In addition to buying and selling cars, parts, and memorabilia, members gain access to current market data as well as entertaining and informative original streaming content.