A Piece of Automotive Elegance.
---
In the realm of automotive collectibles, the BMW 507 Roadster, designed by Count Albrecht Graf von Goertz, stands out as a piece of artistic and engineering excellence. At the recent Monterey 2023 event, a unique piece of this marvel, the 1959 BMW 507 Roadster, was showcased.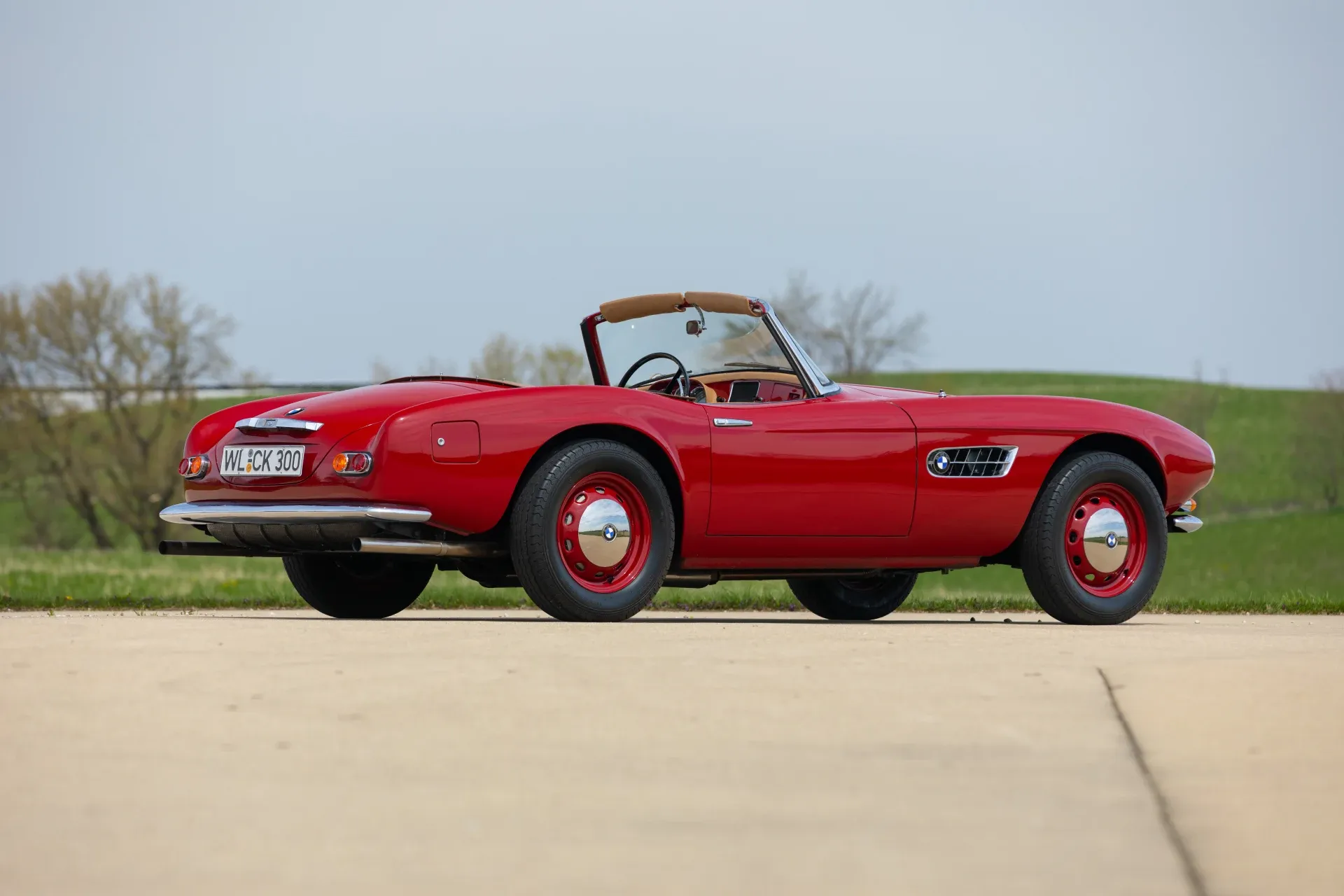 Vital Statistics:
Engine Type: All-aluminum 3168cc/150 HP OHV V-8
Odometer: 6,156 miles
Chassis No.: 70242
Engine No.: 40266
Production Sequence: No. 242 of the limited 252 built.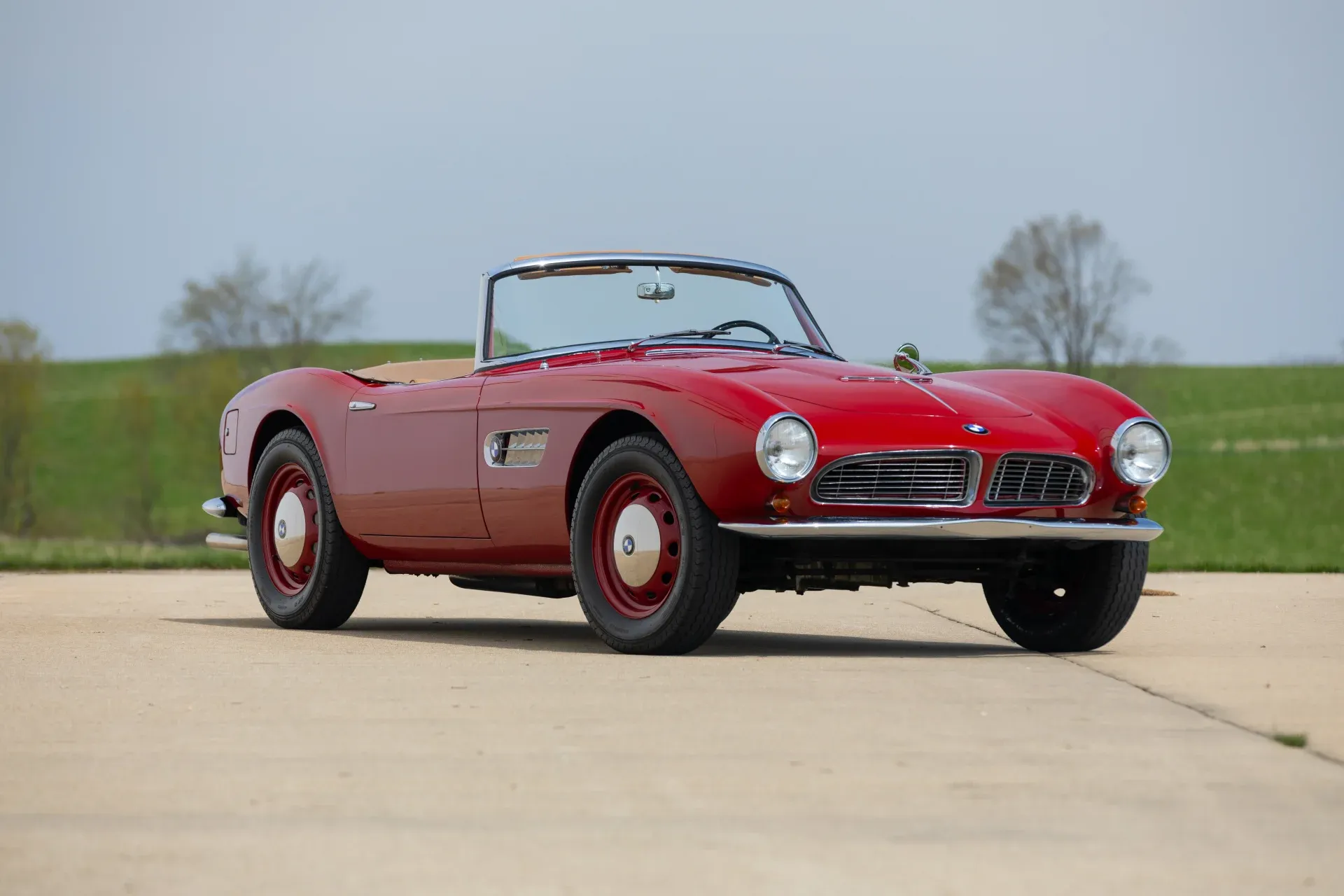 This late-production Series II car, featuring an aluminum body, highlights the mastery of BMW's craftsmanship in the late 1950s. But what's particularly intriguing about this model is its illustrious past.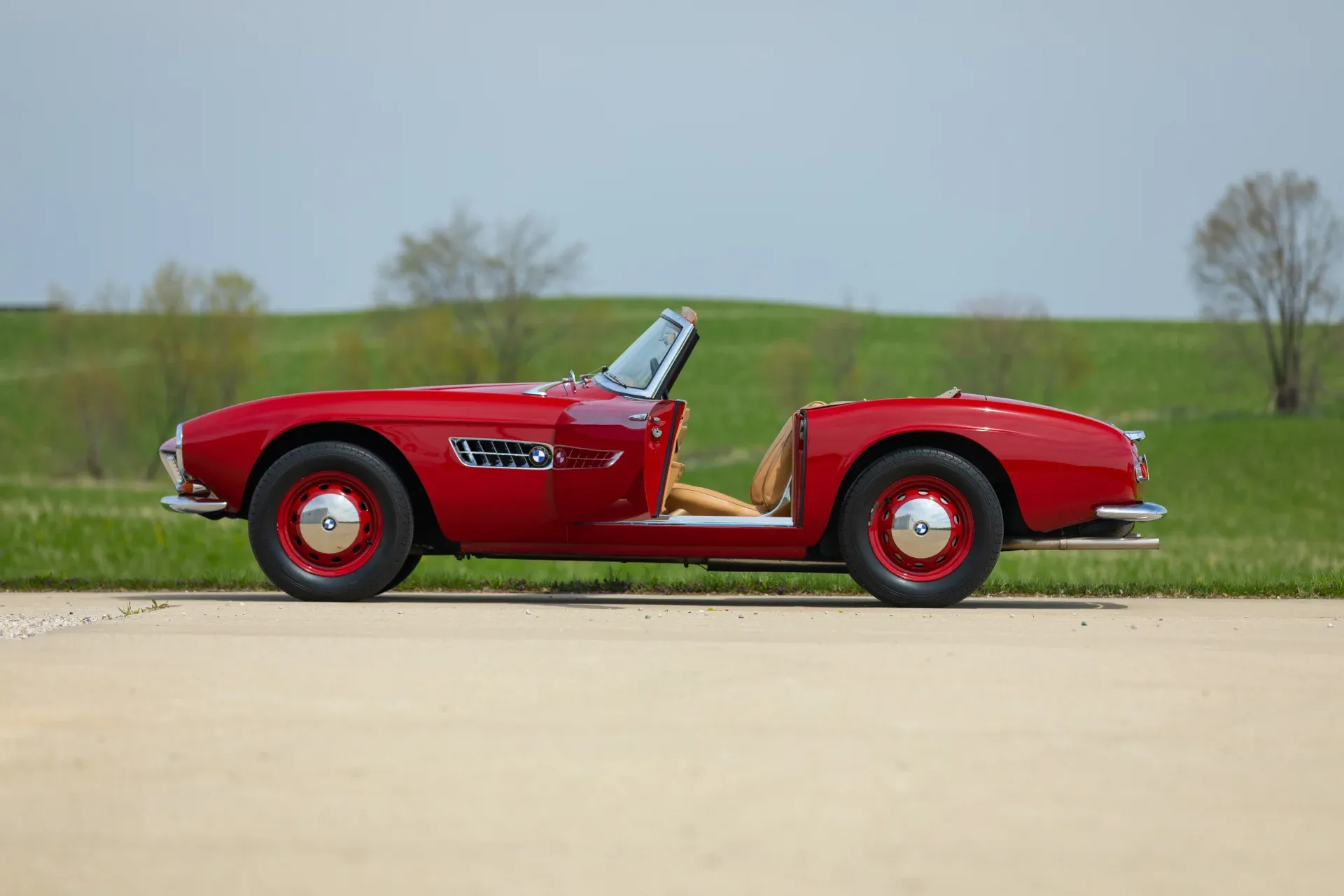 For many years, the vehicle was the proud possession of Goetz Pfafflin, a name synonymous with vintage BMW collections. Not just an admirer, Pfafflin was a prominent figure in the BMW community, being a member of the BMW Car Club of America and notably, the founder of the BMW Vintage and Classic Car Club of America.
The 507 wasn't just a showpiece under Pfafflin's care; it underwent a significant overhaul in 1997. BMW Specialist, Brummer of Munich, took on the task of rejuvenating the car's engine, suspension, and brakes. Subsequent to this, in 2001, the Roadster underwent an extensive professional restoration by Bruce Kelly's Lake Country Classics in Minneapolis, Minnesota. This included meticulous bodywork, paint, upholstery, chrome treatment, and even the top.
That same year, Pfafflin took this beauty on a test of endurance, completing the 3,500-mile BMW Vintage Marathon of Europe. Preceding the rally, Brummer had ensured the car's optimal performance by repairing its wiring system.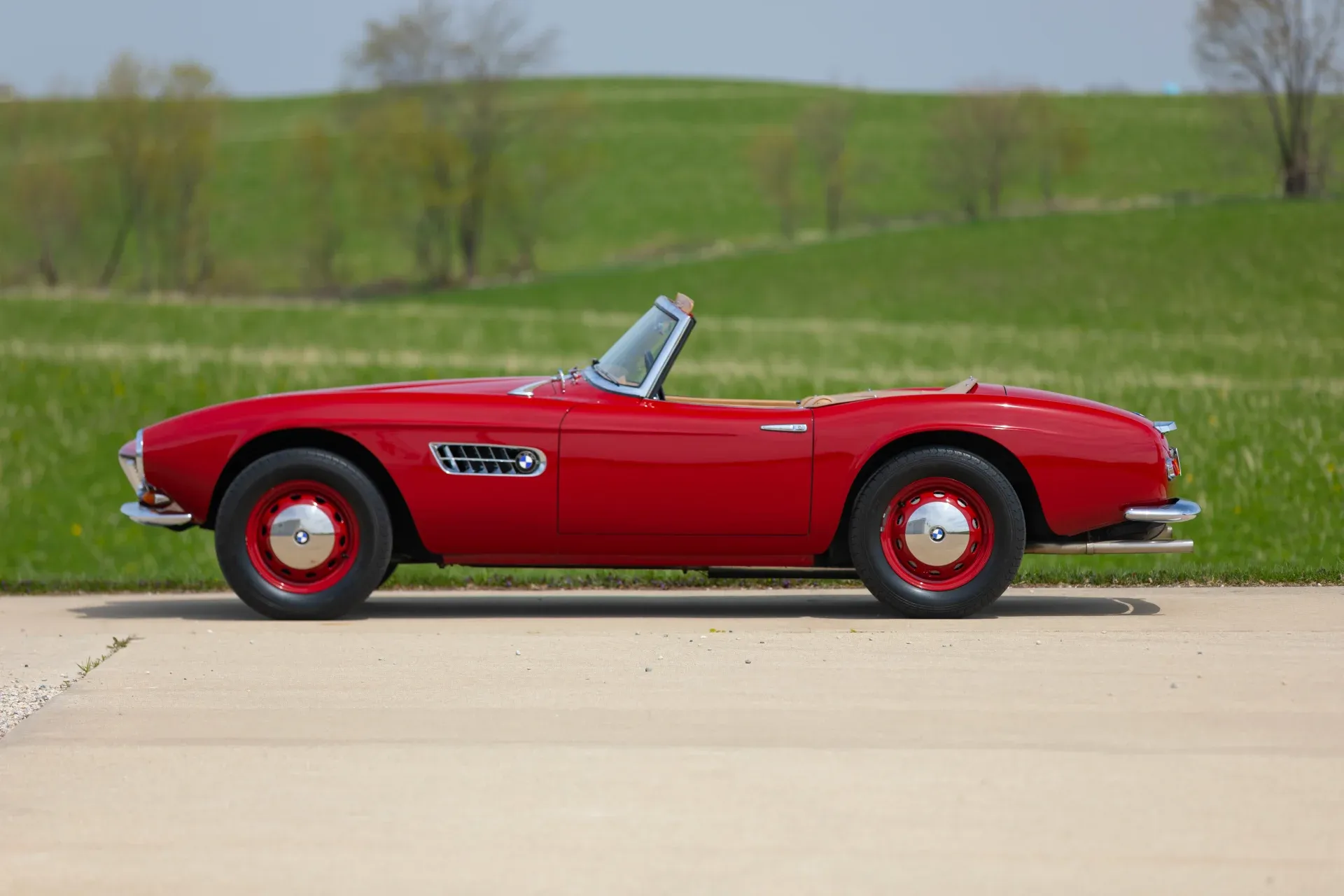 A testament to its elegance and restoration quality, the 1959 BMW 507 Roadster was showcased at the prestigious 2021 Concours d'Elegance of America.
To further sweeten its allure, the car also boasts a 3-piece luggage set, reminiscent of luxury travel in the 1950s. And for enthusiasts looking at every detail, a classic tool kit tucked under the hood is the cherry on top.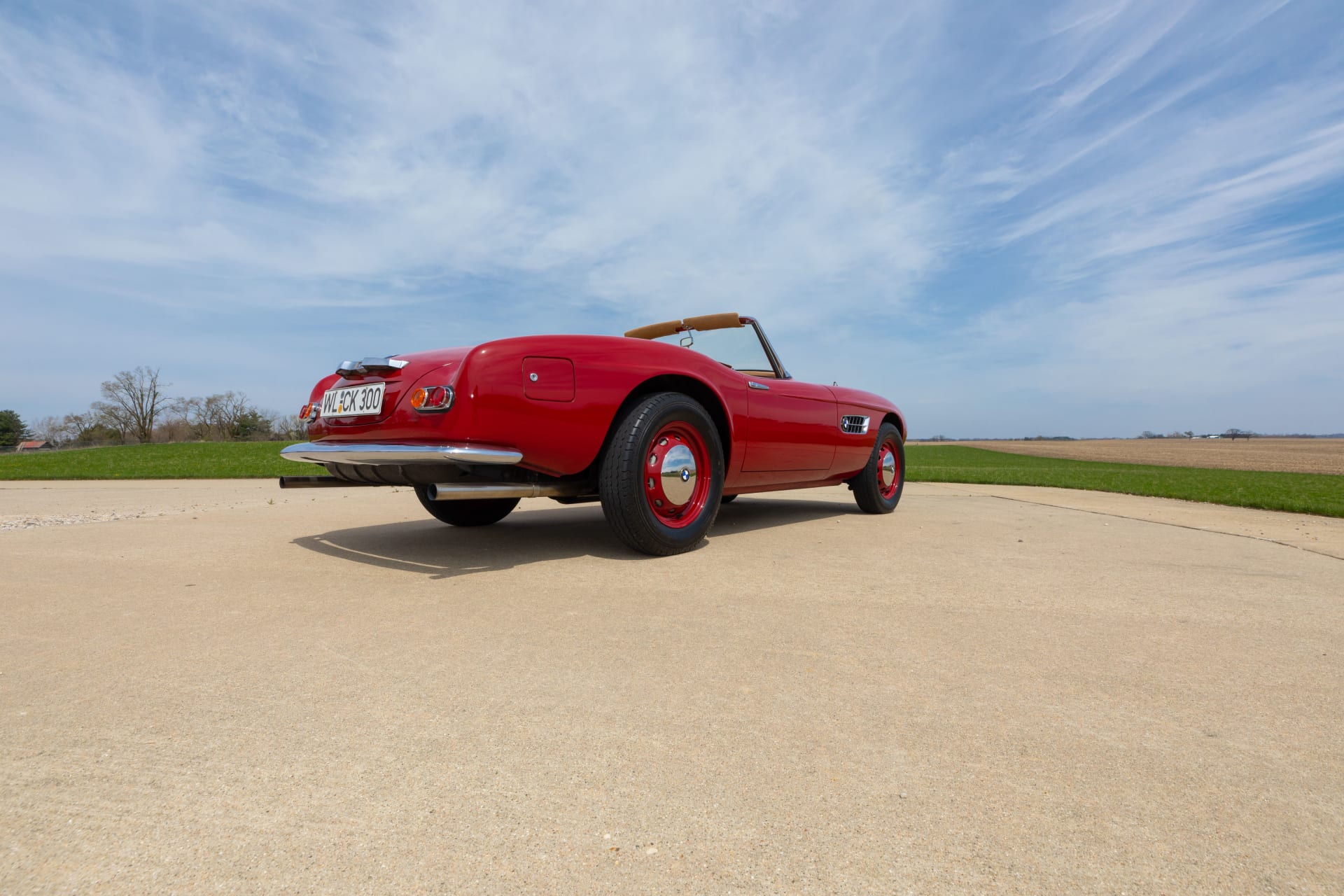 This 1959 BMW 507 Roadster is not just a car; it's a story, a journey through time, and a symbol of automotive passion and preservation.
This great car is available at Mecum's Monterey Daytime Auction being held August 17-19 at the Hyatt Regency Monterey, California. Register to bid and see all available lots at mecum.com